---
published: 10 / 4 / 2020
---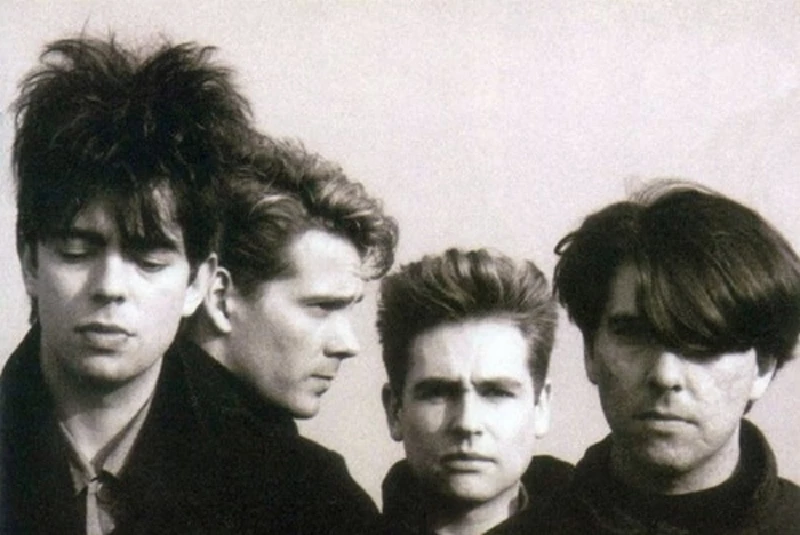 intro
In our series, in which our writers celebrate ten songs that made them love a favourite band or artist, Cila Warncke raises a glass to Liverpudlian post-punks Echo And The Bunnymen
Some bands are linked to an event or time in life; others, to a person. Echo & The Bunnymen entered my consciousness when I was about eight, via an album cover pinned to my brother's bedroom wall. 'Echo & the Bunnymen', their eponymous 1987 album – was to the right of U2's 'The Unforgettable Fire' and above Depeche Mode's 'Some Great Reward'. In grainy black-and-white, Ian McCulloch's inkwell-explosion hair, eyes downcast beneath thick brows, gave a general impression of dark wool and wind-chill. Yet the music encoded in that vinyl dazzled. It made sense that my brother, the coolest person I knew, bought an overcoat and grew his hair. Who wouldn't want to be them? My brother moved out when I was 12; for the next few years we saw little of each other. I bought Sting's 'Fields of Gold' compilation. Possibly in despair, he compiled CDs for me. Those songs – Echo, New Order, Depeche Mode – were the basis for a new relationship. More than siblings, we became musical co-conspirators. These 10 songs, only a sliver of Echo's expansive oeuvre, encode a deep friendship. Apart from their personal significance their freshness, verve and originality make a case that Echo were the seminal New Wave band. Let's run with those dancing horses. 1. 'Over You' ('Echo & The Bunnymen', 1987) This was the perfect tune for an eight-year-old: brisk, catchy, with articulate, memorable lyrics. Little wonder that, on rediscovering it years later, I knew all the words. Over You undercuts (deliberately, one hopes) the earnestness of the album cover. It also proof of the iconic band's unassailable pop nous. 2. 'Lips Like Sugar' ('Echo & The Bunnymen', 1987) Its shimmering opening chords still make me reach over and turn up the volume, 30-odd years after it spun into my consciousness. Champagne-bright, the music waltzes with McCulloch's crystaline voice to create a blown-glass confection of a song that can't, to my ears, help but be romantic – obligatory heartbreak reference notwithstanding. 3. 'Seven Seas' ('Ocean Rain', 1984) At some point in the Noughties, I asked aloud: "Why did U2 become the stadium act?" The Dublin lads triumph in the '80s battle for six-string supremacy is baffling when this sparkling guitar intro blossoms into a dark flower of a bass line and McCulloch begins his incantory chanting. In true Echo style, it weaves together intimacy and ambition, holding up as a sing-along without slipping into bombast. 4. 'Bring on the Dancing Horses' ('Songs to Learn & Sing', 1985) It is tempting to describe every song on this list as quintessential Echo – yet this one perhaps most deserves that title. Film buffs of a certain age will recognise its chugging groove and surreal lyrics thanks to its appearance on the soundtrack of John Hughes' 1986 teen flick turned cult classic 'Pretty in Pink'. Like the film, it evokes an emotional and physical ambiance that is no less vivid for being of its time. 5. 'The Killing Moon' ('Ocean Rain', 1984) In 'Bird by Bird' Anne Lamott remarks on the marvel of meeting someone who, "you know absolutely to be an independently operating part of the Whole that goes on all the time inside yourself". When I met my partner Andrew I knew he was an Echo fan. Turns out he had, in fact, hung out with Ian, even tried on his trademark specs. This we discovered driving across Menorca; speeding, actually, late for a flight; swigging a bottle of red wine while belting out 'The Killing Moon'. 6. 'Silver' ('Ocean Rain', 1984) When writing this, Andrew and I were discussing out top Echo tunes. 'Silver' has always been one of my favourites and, for him, it is pinned to a vibrant memory: "Ocean Rain is probably the first Echo album I remember shoplifting in HMV, Market Street, Manchester," he said. "I was 14 and the first track, 'Silver', was a tune my newly deepened voice could sing along to (at least I thought so). The vocals were uplifting and journeyed along with my first proper romance – a girl from Newton Heath. I thought the lyrics were about us – teenagers!" 7. 'The Game'/'Blue Blue Ocean' ('Echo & The Bunnymen', 1987) This is cheating, slightly, but I couldn't choose between these two. Opening cut 'The Game' whisks you into the Echo world – a quick-stepping pop song packed with casually delivered aperçus that burrow into your inner ears. 'Blue Blue Ocean' catches a different mood, weaving a spell as hypnotic and insistent as waves breaking on a beach. 8. 'People Are Strange' (Single, 1987) Another soundtrack cut, this appeared on The Lost Boys, cementing the band's glittering spot in the 80s off-beat film firmament. It is also the sound of one set of strangers recognising – and saluting – another. McCulloch gives the Doors' petulant classic a knowing, empathetic update that surpasses the original without trying to supplant it. 9. 'Ocean Rain'('Ocean Rain', 1984 – Live 2008 version) Growing up on the central Oregon coast, ocean and rain were dreary facts life. Yet somehow, here, they are rendered mysterious and powerful. McCulloch's vocals refract through the spare musical backdrop, ethereal and luminous as a lighthouse beam in dark fog. 'Ocean Rain' – like the album – refuses to age. There is a touch more grit in the 2008 live version, but it only adds to its grace. 10. 'Nothing Lasts Forever' ('Evergreen', 1997) The band's rebirth in the second half of the 90s coincided with my leaving home and heading to university. 'Nothing Lasts Forever' was the perfect foil for this transition. Its lyrics – "I want it now… not the promises of what tomorrow brings" – could have been written for my impatient teenage self, eager for new experiences and horizons. Then, and now, the chorus rings as both blessing and curse: nothing ever lasts forever. Except, we hope, love and music.
Band Links:-
http://www.bunnymen.com/
https://www.facebook.com/thebunnymen/
https://twitter.com/Bunnymen
Picture Gallery:-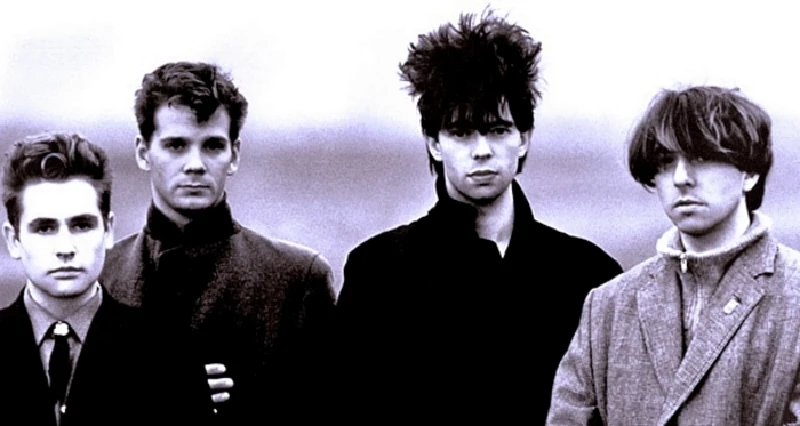 live reviews
---
Usher Hall, Edinburgh, 23/5/2018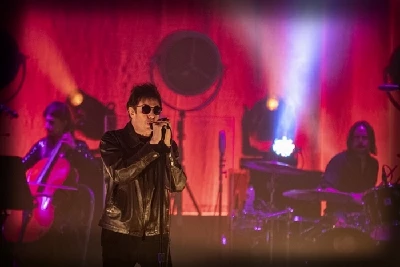 John Clarkson at the Usher Hall in Edinburgh watches Echo and The Bunnymen play a gripping set which finds them reinterpreting for a new album their back catalogue with a strings section.
Brixton Academy, London, 9/12/2010
Shepherd's Bush Empire, London, 30/11/2003
London Riverside Studios, 8/3/2003
Guildford, Surrey, 21/7/2002
London Royal Festival Hall, 3/2/2002
Pennyblackmusic Regular Contributors
---