---
published: 20 / 7 / 2011
---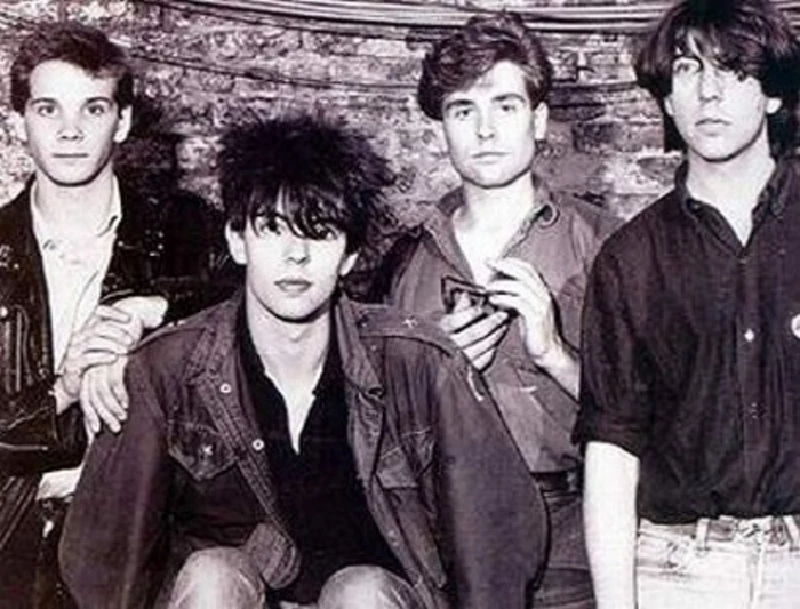 intro
Les Pattinson talks to Anthony Strutt about his twenty years as bassist with Echo and the Bunnymen and joining his latest band, the Wild Swans
Les Pattinson was the bassist in Echo and the Bunnymen. He played in the first and best known line-up of the group, which also consisted of Ian "Mac" McCulloch (vocals), Will Sergeant (guitars) and Pete De Freitas (drums). Les joined the Bunnymen in 1978 a few days before their first gig at the legendary Eric's nightclub in their native Liverpool, and would remain a member for the next twenty years. He played on their first five albums, 'Crocodiles' (1980), 'Heaven Up Here' (1981), 'Porcupine' (1983), 'Ocean Rain' (1984) and 'Echo and Bunnymen' (1987). When McCulloch left the group in 1988 and De Freitas was killed the following year in a motorcycle accident, he and Will Sergeant formed a second line-up of the group with featured Irishman Noel Burke on vocals, Damon Reece on drums and the Bunnymen's former road manager Jake Brockman on keyboards. This incarnation of the group released a solitary album, 'Reverberation', in 1992, but broke up later that year. McCulloch, Sergeant and Pattinson reformed Echo and the Bunnymen in 1996, and put out a comeback album, 'Evergreen', in 1997. Les, however, left the Bunnymen in 1998. He is currently the bass player for the Wild Swans, who played support to Echo and Bunnymen on a tour in 1982. He appeared on the Wild Swans' first album in over twenty years, 'The Coldest Winter For a Hundred Years', which was released this summer, and toured the UK with them in 1988. Pennyblackmusic spoke to Les Pattinson about his musical history. PB: You were born in Liverpool in 1958. Were you aware of its time and place in musical history as you were growing up? LP: I was actually born in a town fifteen miles from Liverpool called Ormskirk. My family were all from Liverpool. It was hard not to be aware of the music at the time. It was the sixties. I think it was a very special time to grow up in. Everybody - kids, mums and dads - were exposed first of all to the music of the Beatles, our very own worldwide local band, and secondly to all the TV from the USA and things like 'The Monkees', 'Batman' and 'The Banana Splits'. Add that to ten years of rock and roll before that, and it would be hard not to have some of that engrained in you! PB: What was your first musical purchase? LP: My first purchase was not great - CCS's 'Tap Turns on the Water'! PB: When did you first become aware of punk and how did it affect you? LP: In 1976. 'The Sun' or 'The Daily Mirror' ran pictures and a story about punks in London. The bloke with the paper that I was reading from behind was laughing. I was fascinated. Plus there were some college kids visiting the place where I worked. They were real 'Roxy Music' fans. The girls had fishnet stockings on and the blokes had spiky hair cuts. That caught my attention. There was a revolution happening! PB: When did you first pick up a bass and was it your chosen instrument? LP: It was three days before the Bunnymen's first gig. It was not my choice, but I was taking the piss out off Will and Ian, who had a show coming up in two weeks' time at Eric's and they were getting quite nervous about it. On the Saturday night in Eric's, four days before show time, I wound Will and Ian up even more. Will broke first and said, "Okay then, play bass, if you think it's no big deal." The next day I bought a Grant bass from Robbie the punk for £40. We rehearsed in NVCQ, a local art centre. Mac didn't even turn up! Paul Simpson was there and played keyboards. It was the first time I had played bass and we came up with a song called 'Monkeys'. Ian would later sing it at the first show, reading lines from a note pad. It could have gone so wrong, but it was fantastic and such a rush. PB: Did you attend Eric's and Planet X a lot before you formed Echo and the Bunnymen? LP: Paul Simpson and I would go to Eric's every chance we got. Usually twice a week at least. If we didn't, we felt we were missing out! It was like a drug. Planet X was okay, but it was not Eric's by any stretch. PB: How did you first meet Will Sergeant and Ian McCulloch? LP: I was in the same class at high school with Will. I met Mac very early on in Eric's. PB: How fast did you write the first Echo and the Bunnymen songs? LP: After that first show, we wrote about five more songs for the next Eric's show. That took about three weeks. The faster we wrote the better the songs were. PB: What were your memories of Eric's? LP: There is not enough space and time to describe all the memories I have of there. It was dangerous - Well, being a punk in Liverpool at the time was – and was gritty and totally exhilarating! PB: The original career and first line-up of Echo and the Bunnymen lasted from 1978 to 1988. Do you have fond memories of each of the five albums that you recorded during that period, and do you regret any directions the band took at the time? LP: I have great memories of each album. Again there is not enough time to go into it. I don't have any regrets. I wouldn't and can't change it. It would not be the same. Warts and all! PB: Did you enjoy the making of the videos and doing 'Top of the Pops'? LP: We had such a laugh doing the videos. 'Top of the Pops' was great to play against the mainstream of pop! You did feel like you were selling your soul though. PB: Why did the band break up in 1988? LP: Ian wanted to go solo at the height of our fame! PB: And how did the Mark 2 line up happen? It was a long process really. Will, Pete, Jake Brockman and I wanted to carry on musically, either as the Bunnymen or not! It was during that time Pete was killed and motives got a little fuzzy, if I'm honest! After some time, Jake found Damon Reece to do the drums which was a great find after Pete! Then we found Noel Burke. He was a great singer, but he had such a hard act to follow. Musically that album, 'Reverberation', was great. PB: What did you do between the break up of the second line up and the 'Evergreen' period of the band? I know you played with Terry Hall for a while? LP: I got a divorce and had custody of my kids, so I had a full time job there! I tried to run a warehouse with Will that we owned. I also got a call from Terry Hall and played in his backing band for a while. PB: You only lasted for as far as the 'Evergreen' album and tour. Why did you leave? Was Mac being a pain again? LP: It was complicated, but yes! PB: How is your relationship with Mac and Will now? LP: I still see Will. We go to a pub quiz most Tuesday nights. We have some real belly aching laughs! Just as we did in the band. As for Mac, I haven't seen him for some time now. PB: How did you become involved with the Wild Swans? LP: Paul phoned me up and asked me to play two shows at the Static in Liverpool, after Will had suggested he asked me! I was in the boatyard where I work, lifting at 9 ton boat out of the water, so I couldn't really talk. I just said, "Yes." He carried on talking until I said, "Paul, I've got to go. I've got a 9 ton boat hanging in the air." "So you'll at least think about it?," he said which I thought was funny. PB: Thank you.
Band Links:-
http://www.bunnymen.com/
https://www.facebook.com/thebunnymen/
https://twitter.com/Bunnymen
Picture Gallery:-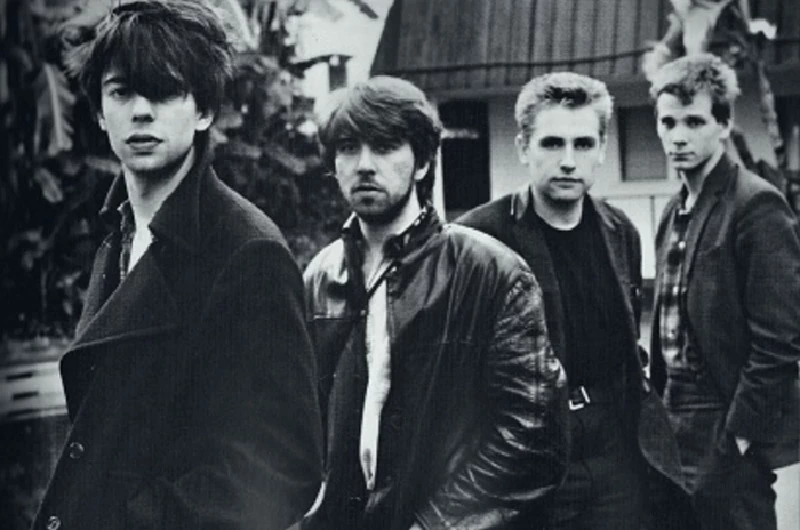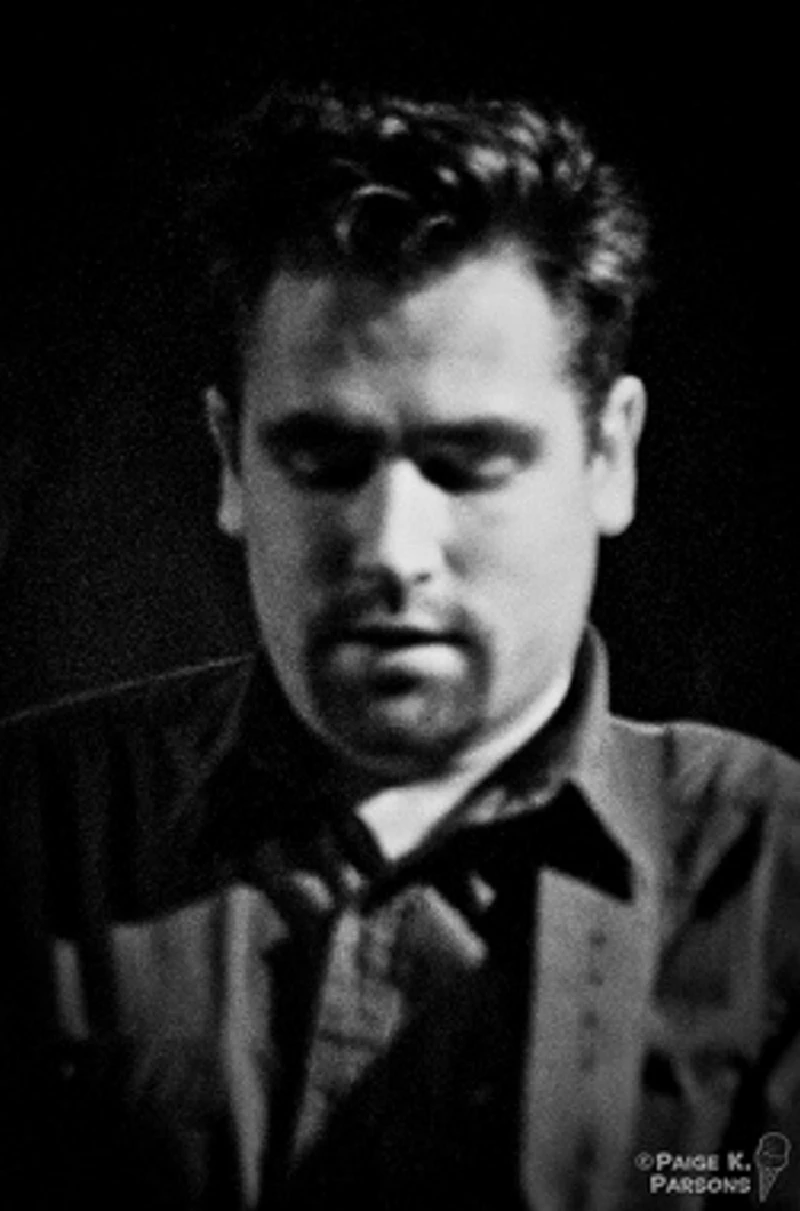 live reviews
---
Usher Hall, Edinburgh, 23/5/2018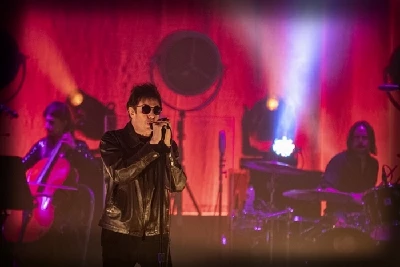 John Clarkson at the Usher Hall in Edinburgh watches Echo and The Bunnymen play a gripping set which finds them reinterpreting for a new album their back catalogue with a strings section.
Brixton Academy, London, 9/12/2010
Shepherd's Bush Empire, London, 30/11/2003
London Riverside Studios, 8/3/2003
Guildford, Surrey, 21/7/2002
London Royal Festival Hall, 3/2/2002
features
---
Ten Songs That Made Me Love... (2020)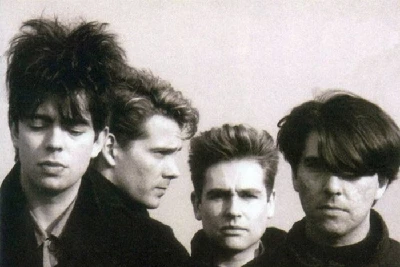 In our series, in which our writers celebrate ten songs that made them love a favourite band or artist, Cila Warncke raises a glass to Liverpudlian post-punks Echo And The Bunnymen
Pennyblackmusic Regular Contributors
---