---
published: 26 / 8 / 2005
---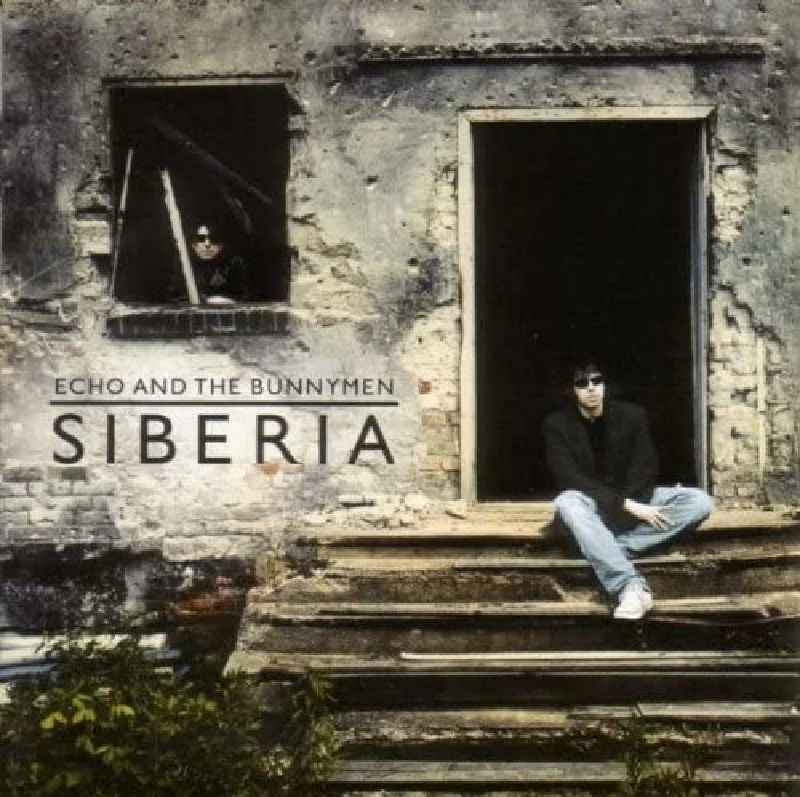 intro
Immediately classic and definitive new album from Echo and the Bunnymen, their fourth since their reformation in 1997
Echo and the Bunnymen to me are along with the Icicle Works the greatest band of my generation to come out of Liverpool. Both bands have played a huge part in forming what I like today and who I now am. I first heard the Bunnymen in 1979 when they released 'Pictures on My Wall' on 7 inch single on Zoo Records. But I didn't fall completely in love with them until 1983 when I heard the 'Never Stop' 12 inch. I saw them live in 1984 on the legendary 'Ocean Rain' tour and that sealed my fate with the band. I have since met them on various occasions in what has been now a 21 year love affair with the band. I met my ex wife because of them, have met loads of my best friends because of them and danced around bedrooms and living rooms and concert halls all over Britain to their tunes. They mean that much to me that they are to me pretty essential to life itself. In return the Buunymen don't expect anything from you except your ears and your intelligence. 'Siberia' opens with recent single, 'Stormy Weather', which with Will Sergeant's cutting edge guitar jangles perfectly like all classic Bunnymen material. Ian 'Mac' McCulloch's vocal is sugar coated and tasty and this is a damn good start to the new record. 'All Because of You Days' is a slow burner and finds Mac in a reflective mood. It is a song about moving on. It also sounds like it is a song about divorce, and parting on good terms and remaining friends. As everyone knows, and to quote Mac, who recently broke up with his wife, it is "easier said than done." 'Parthenon Drive' comes next and is Bunnymen magic. It sounds like the natural follow-up to 'Villiers Terrace' and something from 1987 and their "Grey Album" period. In many ways 'Siberia' could be the follow-up album to that 1987 album, 'Echo and the Bunnymen.' 'Parthenon Drive' is without a doubt single material. It finds the band doing all that they do best. There is edgy guitarwork from Will, sweet vocals from Mac, some additional slide backwards psychedelic guitar, and perky bass lines, all of which ache for your ears. It is absolutely ace. 'In the Margin' is again slow and reflective and once more recalls 1987. It is not bad for a band that was infused by post punk, and loved Television and the Velvets. 'Make Us Blind' has big choruses and big keyboards, while 'Everything Kills You' is much more mellower and has trippy guitarwork. The title track meanwhile is perky, expansive in sound and has a slow 'Bedbugs and Ballyhoo' type of groove. 'Sideways 8' is bouncy and fun, and features some great guitarwork from Will. 'Scissors in the Sand' is a big ballsy rocker, while 'What if We Are' is a soft and gentle last track, and the Bunnymen's answer to 'Let It Be'. A great record ! Buy it, play it, live by it ! Long live the Bunnymen.
Track Listing:-
1
Stormy Weather
2
All Because Of You Days
3
Parthenon Drive
4
In The Margins
5
Of A Life
6
Make Us Blind
7
Everything Kills You
8
Siberia
9
Sideways Eight
10
Scissors In The Sand
11
What If We Are?
Band Links:-
http://www.bunnymen.com/
https://www.facebook.com/thebunnymen/
https://twitter.com/Bunnymen
Label Links:-
http://cookingvinyl.com/
https://twitter.com/cookingvinyl
https://www.youtube.com/user/cookingvinylrecords
https://instagram.com/cookingvinyl/
https://www.facebook.com/cookingvinylrecords
live reviews
---
Usher Hall, Edinburgh, 23/5/2018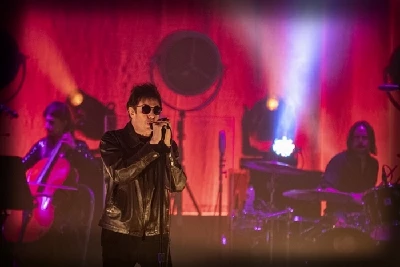 John Clarkson at the Usher Hall in Edinburgh watches Echo and The Bunnymen play a gripping set which finds them reinterpreting for a new album their back catalogue with a strings section.
Brixton Academy, London, 9/12/2010
Shepherd's Bush Empire, London, 30/11/2003
London Riverside Studios, 8/3/2003
Guildford, Surrey, 21/7/2002
London Royal Festival Hall, 3/2/2002
features
---
Ten Songs That Made Me Love... (2020)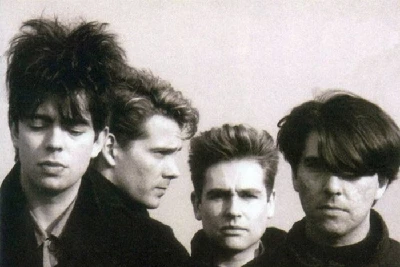 In our series, in which our writers celebrate ten songs that made them love a favourite band or artist, Cila Warncke raises a glass to Liverpudlian post-punks Echo And The Bunnymen
Pennyblackmusic Regular Contributors
---