---
published: 24 / 9 / 2006
---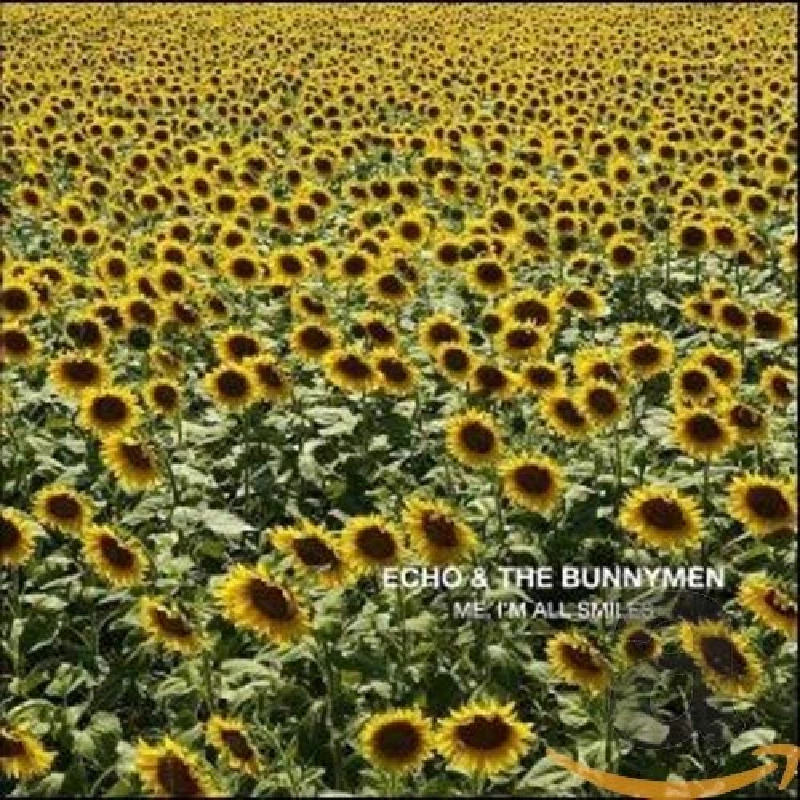 intro
Fantastic live album, recorded at the Shepherd's Bush Empire last year, from the ever durable Echo and the Bunnymen, and which features a selection of classic singles and also some of their more obscure numbers
Echo and the Bunnymen's new live album, 'Me, I'm All Smiles', comes out on October 9th and follows on four weeks after their re-released 'Songs to Learn and Sing' compilation, which now re-named 'More Songs to Learn and Sing', and released with an attached DVD, came out on September 11th. 'Me, I'm All Smiles' is Echo and the Bunnymen at their brilliant live best and was recorded on November 1st last year at the Shepherd's Bush Empire in London Although the gig was filmed, there is no DVD to accompany it. I went to the gig, which was actually about three songs longer than this CD release. They were touring to promote their latest studio masterpiece 'Siberia'. This CD seems a little strange as they also released a live album, 'Live at LIPA', four years ago to coincide with their last studio album, 'Flowers'. Eight of the same songs appear on both of these live CDs. 'Me, I'm All Smiles', however, has one benefit as the Shepherd's Bush show was one of the best gigs I have ever seen them ever do in the 22 years that I have been watching them play live. There was a patch fairly recently when they played a great, if predictable Greatest Hits set for those Bunnymen fans still struck in '84. This gig was the set many of their other fans wanted after they remastered their early Korova back catalogue in 2003. It features some of their best known songs. Starting with 'Going Up' from their 1980 debut album 'Crocodiles' and concluding with 'Ocean Rain' from their 1984 fourth album 'Ocean Rain' which singer Ian "Mac" McCulloch describes as "the greatest song ever from the greatest album ever" ,and which I at times agree with, it also, however, includes some of their lesser well known songs as well. It clocks in at 77 minutes and, featuring several new live tracks including the underrated 'Scissors in the Sand', this live album is essential listening, if only for hardcore fans. There are still enough of us, however, to fall into that category. The tracks on 'Me, I'm All Smiles' are 'Going Up', 'With a Hip', 'Stormy Weather', "Show of Strength', 'Bring on the Dancing Horses', 'The Disease', 'Scissors in the Sand', All That Jazz', 'Back of Love', 'The Killing Moon', 'In the Margins', 'Never Stop', 'Villiers Terrace', 'Of a Life, 'Rescue', 'The Cutter', 'Nothing Lasts Forever', 'Lips Like Sugar' and 'Ocean Rain'.
Track Listing:-
1
Going Up
2
With A Hip
3
Stormy Weather
4
Show Of Strength
5
Bring On The Dancing Horses
6
The Disease
7
Scissors In The Sand
8
All That Jazz
9
The Back Of Love
10
The Killing Moon
11
In The Margins
12
Never Stop
13
Villiers Terrace
14
Of A Life
15
Rescue
16
The Cutter
17
Nothing Lasts Forever
18
Lips Like Sugar
19
Ocean Rain
Band Links:-
http://www.bunnymen.com/
https://www.facebook.com/thebunnymen/
https://twitter.com/Bunnymen
live reviews
---
Usher Hall, Edinburgh, 23/5/2018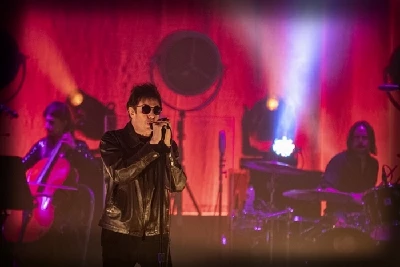 John Clarkson at the Usher Hall in Edinburgh watches Echo and The Bunnymen play a gripping set which finds them reinterpreting for a new album their back catalogue with a strings section.
Brixton Academy, London, 9/12/2010
Shepherd's Bush Empire, London, 30/11/2003
London Riverside Studios, 8/3/2003
Guildford, Surrey, 21/7/2002
London Royal Festival Hall, 3/2/2002
features
---
Ten Songs That Made Me Love... (2020)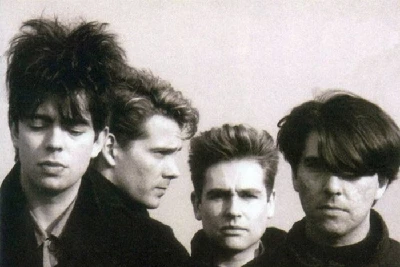 In our series, in which our writers celebrate ten songs that made them love a favourite band or artist, Cila Warncke raises a glass to Liverpudlian post-punks Echo And The Bunnymen
Pennyblackmusic Regular Contributors
---