---
Miscellaneous

-

Ten Songs That Made Me Love...
published: 6 / 9 / 2014
---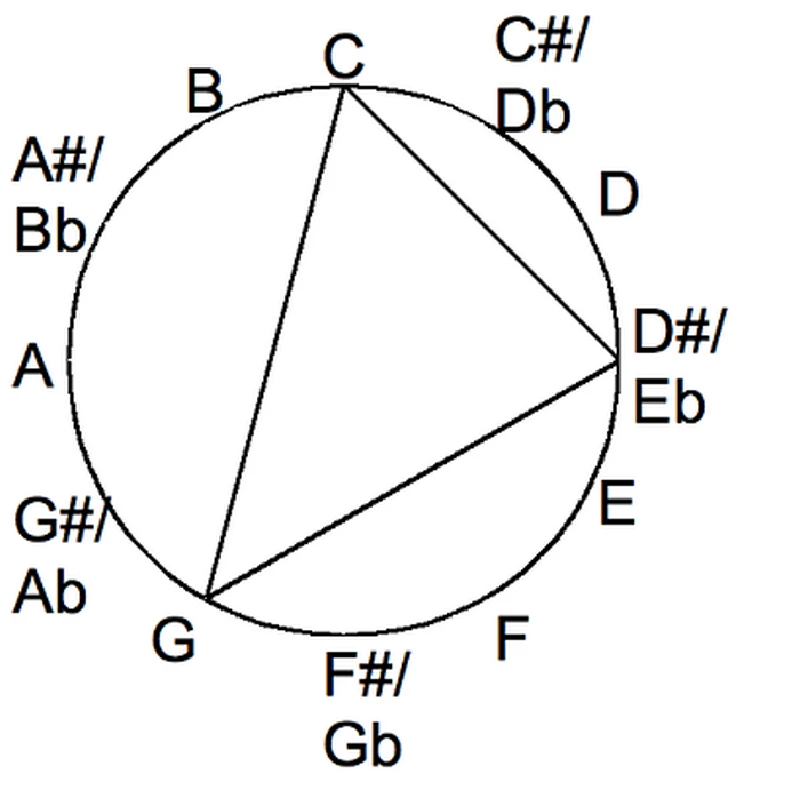 intro
In 'Ten Songs That Made Me Love...' Dastardly writes about his all-time favourite guitar chord changes
Simon Cowell will tell you there are many things that go towards making a hit song. Which channel you're on is probably the main one. Then what time and day on that channel, and obviously Saturday night is the Holy Grail. Hair will be high on the list. What you're wearing. Who's doing the PR. There's a whole list of ingredients that must all be in place for the money to keep on pouring into his mouth. Ask him what a great chord change is and he might think you mean repairing the mains lead for his trouser press. Back in the songwriter's cluttered bedroom, there are just seven chords waiting to be arranged into a mind-bending succession that will ensure financial stability for a lifetime or maybe just make someone happy for a few minutes. Here are ten successful alignments: 1. Wire - 'Outdoor Miner' I was in the pub the other night, deep in conversation with one of Nigel of Bermondsey's birthday friends when this little tike started nagging at my lug hole. On and on it went. I didn't interrupt the conversation, of course, but half an hour or so later I set the landlord on a tedious trawl through the playlist to locate exactly what it was I was attempting to imitate at the bar. Thankfully he found it so finally now I know the name of this song that had plagued me before with it's cunning held vocal line in the chorus while the chord changes vibrate underneath. Magic ! 2. Frankie Valli - 'The Night' My mate Alvin Spetz aka 'Full English Breakfast' played me this track one day. I was not full of anticipation...."Frankie fricking Valli, are you sure?" I didn't say out loud. The song started. I smiled, probably quite weakly. It was as expected, Motown beat...horn stabs...swelling backing vocals...yup, it's all there...dumdidum...what was that kebab shop I went to years ago in Fulham called and then BANG! Suddenly the chorus kicked in and I had metaphorical chilli sauce all down me front. The song had turned on its head in an instant. Frankie was not messing about here - this was do or die. "You know you're going to lose more than you've found," he warns. "Wow!" I most definitely did say, smiling heartily and safe in the knowledge that my friend, as I always suspected had impeccable taste. 3. The Replacements - 'Unsatisfied' A mentor introduced me to this track back in the mid-90s. Passed it to me like a cherished heirloom. During the sublime intro he reckoned you could hear Paul Westerberg calling out the chords as they went round, like they were playing it for the first time with the tape rolling. Then finally you get the D7 at the end which grabs you and sends you right back where you came from with a belly full of longing. Not unlike 'Mind Games', in fact. There's a great version of Courtney Love singing this in a hotel room. Honest. http://blogs.villagevoice.com/music/2010/01/courtney_love_replacements.php 4. American Music Club - 'Dreamers of the Dream' This little gem popped out of a mixtape Bryan gave me back in '92. "Always in a hurry?" asks Mark Eitzel, then let this gentle paean to the seasons shackle you for a moment. We listen mesmerised as just after two minutes the layers peel off and Eitzel fesses up, "I know that I don't feel the seasons/I know that I'm not really welcome," and right there you can sense that maybe it really is better, to be on the outside. 5. Supertramp - 'The Logical Song' Ah, the 1970's Coldplay imaginers trademark the descending chord change. "What I am," the lead singer opines repeatedly over the top. What was his name? 6. Mike Nesmith - 'Different Drum' (The Lemonheads version) Best Lemonheads recording ever? Maybe. This is definitely a cover that outstrips the original as Evan Dando ties it to the front seat and accelerates off in a dust cloud. Wearing a blindfold, naturally. Plus if the chiming chord sequence for the verse isn't enough you get one of those great hiatus lunar module re-entry moments at the end of the chorus -"...to try and pull the reigns in on meeeee". No, sir. 7. Sugar - 'Hoover Dam' There's Bob Mould with his steamed up glasses rocking out on top of a giant concrete wall. Hold on, what's this? A middle eight written by Mozart. Genius. 8. Al Stewart - 'Year of the Cat' Well, we've had Supertramp ,so why not Al, eh? Oh come on...COME ON. Please. I'm not sure this is technically a chord change...more of an instrument change as the sax takes over from the guitar in the solo. You just know Alan Partridge has an alarm clock that plays this every morning. Saxicity !! 9. Morrissey - 'Suedehead' Chose this one for scene setting. First you get that great Vini Reilly guitar riff and then in comes Moz and sets the real tone of the song – "why do you come here?" Classy. 10. REM - 'Murmur' Finally what would a list about chord changes be without REM? I'm late for work, so here's a whole album of them.
Pennyblackmusic Regular Contributors
---