---
Pennyblackmusic
-

Ten Songs That Made Me Love...
published: 10 / 5 / 2018
---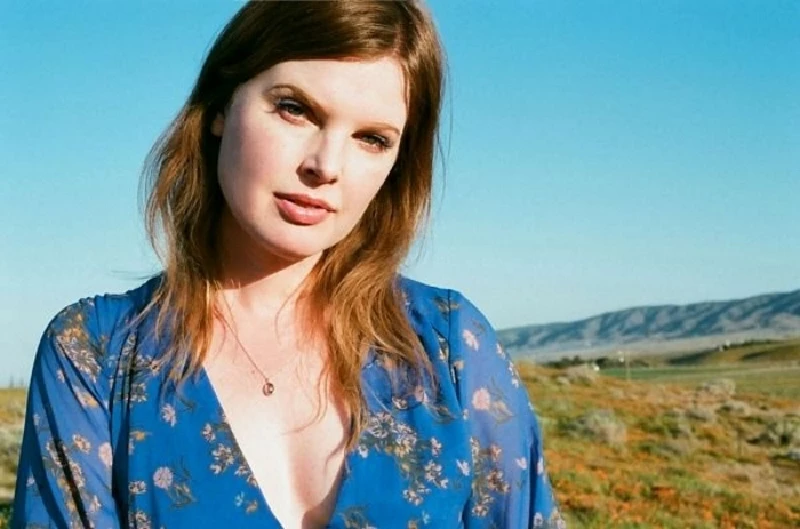 intro
In our ongoing series, 'Ten Songs That Made Me Love…' Pennyblack writer Carl Bookstein revisits ten songs that made him love Pennyblackmusic.
Pennyblackmusic is celebrating its 20-year anniversary - a genuine milestone. I have been here for nine of those years. I fell in love with Pennyblack and writing for it from the early moments I began, answering an online 'Writers Wante"' posting. My first assignment was a Re: View of the Grateful Dead and their career apex album 'American Beauty.' Pennyblackmusic has taught me about indie rock and the wealth of great new bands and artists that are out there. It has also allowed me to write about favorites and classic rock artists I have always loved. Plus I've had the chance to review jazz, blues, indie folk and soul, expanding my abilities and my comfort zone. Pennyblackmusic means the world to me. Here are ten songs, both new and old, that made me love Pennyblackmusic. Lovetones - 'Journeyman' (from 'Dimensions') On my very first promos list sign up for Pennyblackmusic, I lucked into the Lovetones and singer songwriter Matthew J. Tow's great 'Dimensions' album. The lyric to 'Journeyman' is "Journeyman, you've been a million places/Destinations in your mind." The mellifluous, lush, orchestrated music washes over the listener. This remains one of my favourite songs and Australia's psych rock talents, the Lovetones are a group that I hold in highest regard. I have Interviewed Matthew J. Tow twice . He once played with and wrote for the seminal band Brian Jonestown Massacre. I also reviewed the follow up to 'Dimensions,' the Lovetones' 'Lost,' which is probably an even better album. The Lovetones helped get my stay at Pennyblackmusic off to a perfect start. Miranda Lee Richards -'First Light of Winter' (from 'Echoes of the Dreamtime') "I've been traveling down a dark road," Miranda Lee Richards sings - the lyric is haunting from the get go. "Brace yourself for the first light of winter." The number builds in momentum into an epiphany. Miranda's vocal hits just the right note. This is my favourite song from her stellar 'Echoes of the Dreamtime' album, one of the best I have reviewed for Pennyblackmusic. Her career was also birthed and blessed by a stint in the Brian Jonestown Massacre. She is an artist who I have interviewed and whose voice I love. Breathless - 'Please Be Happy' (from 'Green to Blue') This one is gorgeous melancholia- sad but sweet- a beautiful tune and the opener from Breathless' great double album 'Green to Blue.' Dominic Appleton's vocal is purely heartbreaking and lovely. "I want to hold you and make it alright," Dominic sings, "Please be happy. Please be strong." Dominic also famously sang with This Mortal Coil. 'Breathless' constitutes one of the greatest new finds that I have discovered at Pennyblackmusic. My gig here has been chock full of unexpected surprises. Smoke Fairies - 'Hotel Room' (from 'Through Low Light and Trees') Another Pennyblackmusic new discovery for me, the Smoke Fairies duo female vocals are exquisite. 'Hotel Room' from 'Through Low Light and Trees' has got a great and subtle beat. "I've got a reason to glow/Got a reason to treat you like I love you." Their unique sound is hushed folk meets soft blues - sending a shiver through your soul. "You're like a new day… You're like daylight to my waking eyes." The Smoke Fairies are the duo of Katherine Blamire and Jessica Davies- a pair of heavenly sounding angels. Greek Theatre - 'Even You Will Find a Home My Son' (from 'Lost Out At Sea') The song begins with the sound of the surf. Bright. Chiming. Lovely. The two 40-something Swedish friends that make up the Greek Theatre capture early 1970s West Coast California music, folk rock. Think Crosby, Stills & Nash here for certain. "So come on/Life has just begun/The best is yet to come." is the lyric. 'Even You Will Find a Home My Son' is the opening track to the winning album 'Lost Out At Sea'. This is a first rate effort, another unexpected find and again one of the best albums I have reviewed at Pennyblackmusic. Gregg Allman - 'Midnight Rider' (from 'Laid Back') I have reviewed Gregg Allman for Pennyblackmusic multiple times: album reviews, a live review and ultimately his obituary last year. 'Midnight Rider' was one of the Allman Brothers Band's signature tunes and a concert staple. The version of 'Midnight Rider' that appears as the opening track of Gregg's solo album 'Laid Back' is a very good one indeed. "I've got just one more silver dollar/No, I'm not going to let them catch me no/Not going to let them catch the Midnight Rider." Gregg is evocatively singing about "The road goes on forever." It has been a privilege to get to write about the Allman Brothers - to get to discover both brand new music and to revisit the classics. Levon Helm - 'Anna Lee' (from 'Dirt Farmer') I'm a huge fan of the music of the band so good, they were simply called The Band - Levon Helm, Robbie Robertson and company. Pennyblackmusic has given me every opportunity to capture this love, including composing Levon's obituary in 2012. With a gorgeous fiddle played intro, Levon then sings "I'll return to you dear, in the dimming of day, as the sparrow returns to her nest/I'll return to you dreaming with each lullaby." 'Anna Lee' is my favoorite track on Levon's fine solo album 'Dirt Farmer' - a touching heartfelt ballad and a hallmark tune. Levon's voice was, at times, that of a deep South, Dixie, Confederate cavalry soldier, at others that of an ornery preacher. He was a true American original, a legend, a character carved out of granite. Son Volt - 'No Turning Back' (from 'American Central Dust') Son Volt's 'American Central Dust' is a purely great album, rich Alt. Country and authentic Americana. Jay Farrar's voice could be declared an American national treasure. I had seen Son Volt live once before and had been a fan, but this album and the corresponding concert tour, both of which I reviewed for Pennyblackmusic, took my love for this band over the top. "You're out there, doing what you would die for" is the 'No Turning Back' lyric. It is a heartfelt tune - an Americana blues, but with a shining ray of hope. The Who -'The Real Me' (from 'Quadrophenia') 'Quadrophenia' represents an apex high point for the Who - a genius double album and a story song cycle about youthful rebellion and the British Mods versus Rockers conflict. In 2012 I reviewed the Who playing 'Quadrophenia' live in Detroit for Pennyblackmusic. 'The Real Me', Roger Daltrey's first forefront vocal on the album, is a blistering number: "Can you see the real me, Doctor?" is the lyric. The number was a supernova in concert, with Daltrey in fine voice and on the money; Pete Townshend and company playing so well beside him. It was a great night, and one I gratefully was lucky to get to preserve with Pennyblackmusic. Watkins Family Hour -'Steal Your Heart Away' (from 'Watkins Family Hour') Watkins Family Hour are a collective that features Sean and Sara Watkins of Nickel Creek, Fiona Apple and Benmont Tench of Tom Petty and the Heartbreakers. Their self titled album is down home folk meets bluegrass - an eclectic collection of primarily cover tunes. My absolute favourite is their cover of Fleetwood Mac's 'Steal Your Heart Away.' Sara Watkins nails a gorgeous vocal of the Lindsey Buckingham penned tune. "If that's all there is, oh steal your heart away." This one is one of my absolute favourite Pennyblackmusic finds in recent years and a pleasure to revisit and return to.
Pennyblackmusic Regular Contributors
---