---
Pennyblackmusic
-

Ten Songs That Made Me Love....
published: 24 / 8 / 2018
---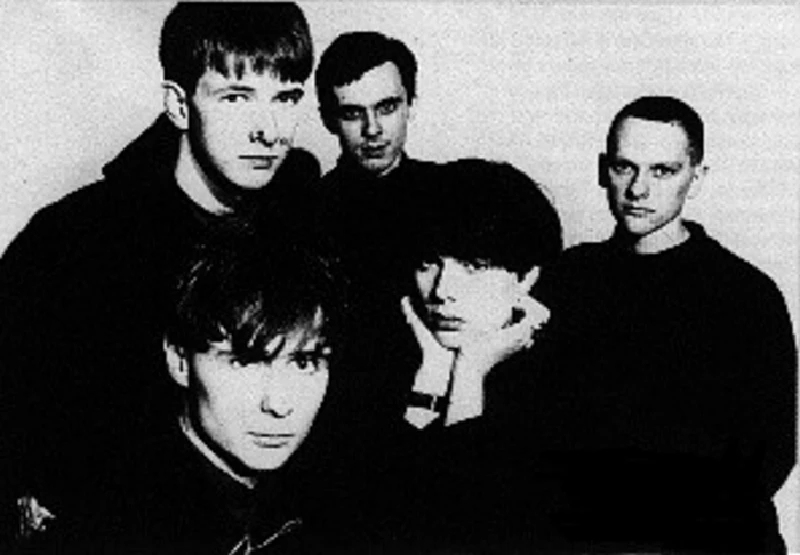 intro
Tommy Gunnarsson takes us on a wonderful stroll through his long backlist of reviews and interviews for Pennyblackmusic, by way of ten indiepop classics - or in some cases should-be-classics.
Some time during 2001, I was doing my regular record shopping at the Pennyblackmusic online record store, when I suddenly saw a small ad on the right hand side of the screen, saying: "Writers wanted". I had been a music critic for various Swedish publications since the mid-'90s, but I had never written a review in English before (apart from a couple of assignments during English classes in school). I was immediately interested, and decided to send an email to John, the magazine's editor. In December that same year, my first review (of the indiepop compilation CD 'Seven Summers') was published, and since then I have reviewed more records and done more interviews than I can count. While researching this column, I actually checked out "my" pages on the Pennyblackmusic site, and was blown away by the amount of items attached to my name - and there's hopefully plenty more to come! During the first 10 years or so, I was only writing about indiepop/tweepop/C86, and I managed to find some old heroes in the genre and do interviews with then as well. Nowadays I have grown a bit tired of the indiepop scene, mostly because I think the bands are just repeating themselves, but also because my musical taste has changed a bit. The odd indiepop record still finds its way to me (such as the new Essex Green album in this edition), but this column will be focusing on those first 10 years. ballboy – 'Donald in the Bushes With a Bag of Glue' When I started writing for Pennyblackmusic, ballboy from Edinburgh were one of my favourite bands. I loved frontman Gordon McIntyre's Scottish accent and his lyrics, and when speaking about this song in particular, I was a big fan of handclaps (and still am, I suppose). Apart from reviewing most of their early records, I also wrote about their gig in Växjö in 2003 and did an interview or two with Gordon, as well. Lovely chap. If you haven't checked them out, you really should. This song is from their debut EP, 'Silver Suits For Astronauts', but is also available on the compilation CD 'Club Anthems 2000'. McCarthy – 'Red Sleeping Beauty' It's hard to write about my years with Pennyblackmusic without mentioning McCarthy. In 2001, I managed to track down the band's singer and lyricist Malcolm Eden in France, and then we continued to keep in touch via email for the next couple of years. It all started with me asking for an interview for Pennyblackmusic, a long interview that turned out to be his first since the band's demise back in 1990. And as hard it is for me to ignore this article, it's even harder to pick one song to represent this magnificent band. In the end I decided to choose one of their best-known songs, 'Red Sleeping Beauty', originally released as McCarthy's second single back in 1986. But you could go ahead and pick almost any song from all their singles, EPs and albums. They are all brilliant. Alto 45 – 'Sunburn' This is actually quite an odd choice, but it's a song that I discovered when reviewing Alto 45's debut album, called '101101' (released on the brilliantly named label Happy Capitalist Recordings in 2005). I have no memory of the rest of the album, and frankly I'm not even sure the CD is still in my collection. But that song made its way onto many mixtapes that year, and it's a song full of weird chord changes and melodic bass lines, which is all I ask of a song, really. Milky Wimpshake – 'Itchy Feet on a Tuesday Night' I remember buying this single from the Pennyblackmusic shop in 2000 or 2001 and instantly falling in love with Pete Dale's simple but catchy melody and very funny lyrics. It's actually the b-side to 'Home Is Where The Heart Is', but I think this song is by far the better one. Later on, I did an interview with Pete, and also reviewed the albums to come during the 2000s and 2010s. They still play what I would like to call "twee punk", and they are damn good at it too! The Judy's – 'All the Pretty Girls' During the early years of the 21st century I often tried to chase down members of forgotten indiepop acts to see whether I could do an interview with them. Two examples here are Harvey Williams (of Another Sunny Day/Field Mice fame) and Mike West (singer in The Man From Delmonte), and also David Bean of US trio The Judy's. He seemed surprised that anyone remembered them at all, which is something I can understand. They released three albums on their own Wasted Talent label between 1981 and 1991 without ever making a large noise except in their hometown of Houston, Texas. The sound was stripped down to say the least, with some songs just being accompanied by drums and bass. If you know your American indiepop, it will come as no surprise to learn that Tullycraft has recorded a couple of covers of their songs. Sadly, all their albums are impossible to find these days, but I can really recommend tracking down the debut album, 'Washarama', or the EP, 'Teenage Hang-Ups'. The Clientele – 'Saturday' This London based trio (sometimes quartet) is hardly unknown to regular Pennyblackmusic readers, and they are very much associated with my early years with the site. I reviewed all their early albums, and also did two interviews with Alasdair MacLean. Once again, it's hard to pick just one song, but when all is said and done, 'Saturday' (from the 'A Fading Summer' EP or the 'Suburban Light' compilation) still remains my favourite Clientele song. Friends – 'Let's Get Away From It All' Friends is basically a one man band consisting of William Jones, and it's a bit strange that their place in the indiepop canon is not more prominent. Since the mid-1980s they have released album after album of sunshine pop, and to coincide with 'Beautiful You' in 2002, their first album in seven years, I did an interview with William via email. It turned out to be a long chat, and William kept sending me their new albums for years to come, for which I was very grateful. But even though the albums still were very good, my favourite one is still the first one, entitled 'Let's Get Away From It All', just like the song I picked here. A perfect indiepop tune for a sunny day. Boycrazy – 'Stark Street' Some of the interviews I have done for Pennyblack had their origins in a couple of fanzines I did with some friends in 2001-03, and the interview with Rachel Blumberg of American indiepop duo Boycrazy was one of them. When I talked to her via email in 2002 (I think), the band was sadly no more, but their sole album, 'Foreign Words', is actually one of the few indiepop albums from that period that I still listen to every now and then. Marvellous pop melodies with even more marvellous harmonies. The funny thing about this interview was that when I asked what she was doing nowadays, Rachel replied that she was the drummer for an unknown band called the Decemberists, and being a curious fellow, I had to check them out and ordered their first EP and album directly from their label at the time, Jealous Butcher. It was an instant love affair, and fifteen years later they are playing to sell out crowds all over the US and the rest of the world. If it hadn't been for my chat with Rachel Blumberg, I would probably never have discovered them. So thanks, Rachel! Young Marble Giants – 'Brand-New-Life' I really can't say that I discovered Young Marble Giants through my work with Pennyblackmusic, but when I started writing those first pieces for the site, Wales's finest was more or less the soundtrack of my life. So I was a very happy camper when I managed to get hold of Stuart Moxham and convince him to do an interview with me. In those days, a reunion looked extremely unlikely, but just five years later, the trio reunited to play some small festivals around Europe. Sadly, though, I never got to see them. Rumblefish – 'Theatre King' It's a bit weird that I managed to miss out on Rumblefish for many years, because they shared a label (Pink Label) with the already mentioned McCarthy, but it wasn't until I got a review copy of the compilation CD '1234 – The Early Singles 1986-89' (released in 2006 by Summerhouse, which is run by William Jones of Friends - you see, it's all one big family!) that I discovered this hidden gem. Jeremy Paige and his bandmates recorded some great pop tunes 30 years ago, with stand up drums and trumpets and, well, yes, melodic bass lines. Surprise, surprise – I did an interview with Jeremy as well!
Pennyblackmusic Regular Contributors
---