---
Pennyblackmusic
-

Ten Songs That Made Me Love...
published: 13 / 10 / 2018
---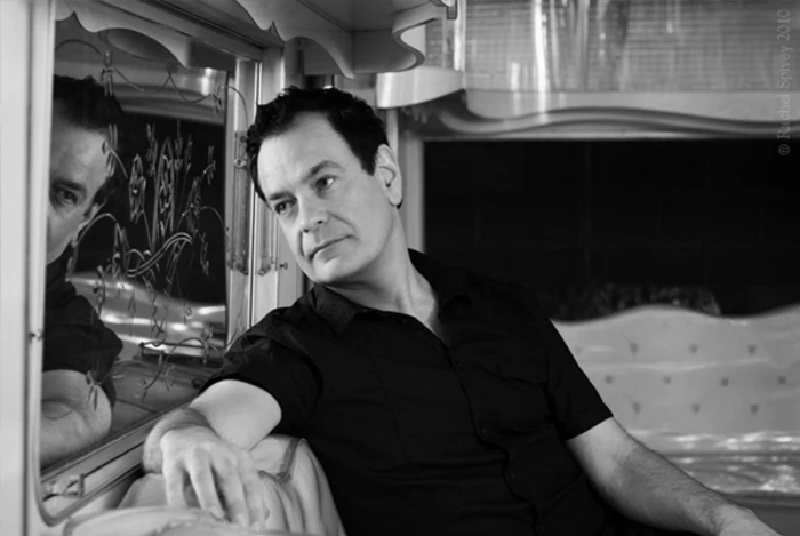 intro
Cila Warncke, who has written for Pennyblackmusic since 2001, reflects on ten compelling songs that have served as her 'spaceship' over the years, as well as markers of time, and tracks by artists including Cinerama, Pulp, Patti Smith and Prince.
"We are well advised to keep on nodding terms with the people we used to be, whether we find them attractive company or not," Joan Didion remarked. She was writing about keeping a notebook but, for me, songs are portals in space-time that connect me to my older selves. And Pennyblackmusic has been my spaceship. Each of these 10 songs marks a time it would be easy to forget in life's forward rush. It is a privilege to pause and remember... 1. Gomez- 'Get Miles' Reviewing the 20th anniversary edition of 'Bring It On', which opens with this scuzzy blast of guitar and growled vocals, whisked me back to a late night in Philadelphia in 2000? 2001? On the strength of my friend's camera and my job at the university newspaper we blagged tickets to see Gomez. We both had a crush on gravel-throated singer Ian but were giddy when Tom and the rest of the lads struck up a conversation. Sitting on the pavement with them, sharing Marlboro Lights, was probably the most grown-up I've ever felt. 2. Trembling Blue Stars - 'You've Done Nothing Wrong Really' My older brother introduced me to the sugar-coated passive-aggression of 'You've Done Nothing Wrong Really'. He loves British indie (the more obscure the better) and because I adore him, so did I. When Pennyblackmusic gave me the chance to interview Trembling Blue Stars frontman Bobby Wratten I was dazzled. That Wratten was paralytically shy, drank orange juice and didn't own a mobile phone in no way diffused my awe. 3. Pulp- 'Babies (Live)' Pulp's live album 'Party Clowns' is more miss than hit, but that in no way detracts from its nostalgic value. A second-hand Common People CD was my gateway to Cocker's world of raw ego/emotion/ambition/outrage. As a broke exchange student in London, deep in ( unrequited) love for the boy down the hall, the desperation-fuelled absurdity of 'Babies' felt like the truest thing ever written. 4. Patti Smith- 'Babelogue/Rock'n'roll Nigger' Fresh out of university I wound up at Q magazine, a dream job that came with the frustrations of most realized fantasies. Along with learning about editorial schedules, sub-editing, and photo layouts I discovered that women mostly appeared in rock as decoration, or as punchlines to unfunny stories. Patti Smith was the exception. Profane, powerful, fearless 'Babelogue/Rock'n'Roll Nigger' encapsulates everything my male colleagues said women couldn't be. I loved her for it. 5. Cinerama- 'Superman' There are certain bands that reappear at odd moments in my life. Cinerama was the gig I attended the night of my university graduation, an unexpectedly delightful end to a day fraught with feeling like I should feel more. When the chance came to interview David Gedge a few years later I hustled down Oxford Street on a grey afternoon, got lost and was late to meet him in the bar at the BBC building. He sat amidst a stack of road cases and nondescript black luggage on his way elsewhere, probably wishing he was already there. But he was gracious, kept the irony mild, and gave me a story. 6. Lost Brothers -'Walking Blues' It was my friend Kat who discovered The Lost Brothers. I met them at an indie night she hosted at the bar in north London, probably around the time of their debut album 'Trails of the Lonely'. They drifted in and out of my consciousness for the next few years. At Kat's wedding Oisin and Mark played an acoustic instrumental as the wedding processional. Afterwards, when we were all packed into a pub, they pulled out their guitars and got us dancing to Bob Dylan, Van Morrison and Simon & Garfunkel. "I might get married," a friend said. "Just so they can play at my wedding." 7. Shovels & Rope - 'When the Devil is All Around' Most of my friendships have a musical element so it's not surprising that my pal Will turned me on to Shovels & Rope. What's notable is that he became my Americana guru after we met in London's early Noughties club scene. He was a promoter; I was a fan using music journalism as an excuse for my hard house and class-A fixation. Those were, mercifully, short-lived preoccupations but our friendship continued, buoyed by our shared love for the likes of Shovels & Rope, Chastity Brown, Gillian Welch and Lucinda Williams. 8. House of Love - 'Hope' I was working in a windowless basement office in central London when 'The House of Love' was re-released. A decade earlier, London had been a playground of nightclubs, bars and chemical romances. Now, I drank green smoothies, spent 90 minutes each morning in a hot yoga studio, and ran around Regents Park on my lunch hour in an unsuccessful attempt to keep the sense of futility at bay. Chadwick's pointed lyrics and the taut elegance of the band's music reconnected me to the bittersweet angst and innocence of my early love affair with the city. 9. Prince -'Cream' Artists wax and wane for me. Prince is one of the few (the only?) who grows more luminous with every listen. His death caught me in the throat. I sat in my battered Peugeot in the Ibiza Airport parking lot, scribbling in the dark, trying to compress into words the love and light and licence (as in licentiousness) he brought. When my friend finally arrived my first words were, "Prince died." The joyous raunch of songs like 'Cream' remains the only balm to his absence. 10. Jenny Wilson- 'Disrespect is Universal' Jenny Wilson's 'Exorcism' pushes music further than I thought possible. 'Disrespect is Universal' is a minimal electro-pop strut that sounds awesome in the club. It is also about the aftermath of rape and the impossibility of separating individual acts of violence from the pervasive misogyny of our culture. "Not a monster/just a guy in our society," Wilson sighs. "Opportunity makes a thief they say/and disrespect is universal."
Pennyblackmusic Regular Contributors
---