---
Soundgarden
-

Ten Songs That Made Me Love...
published: 12 / 8 / 2017
---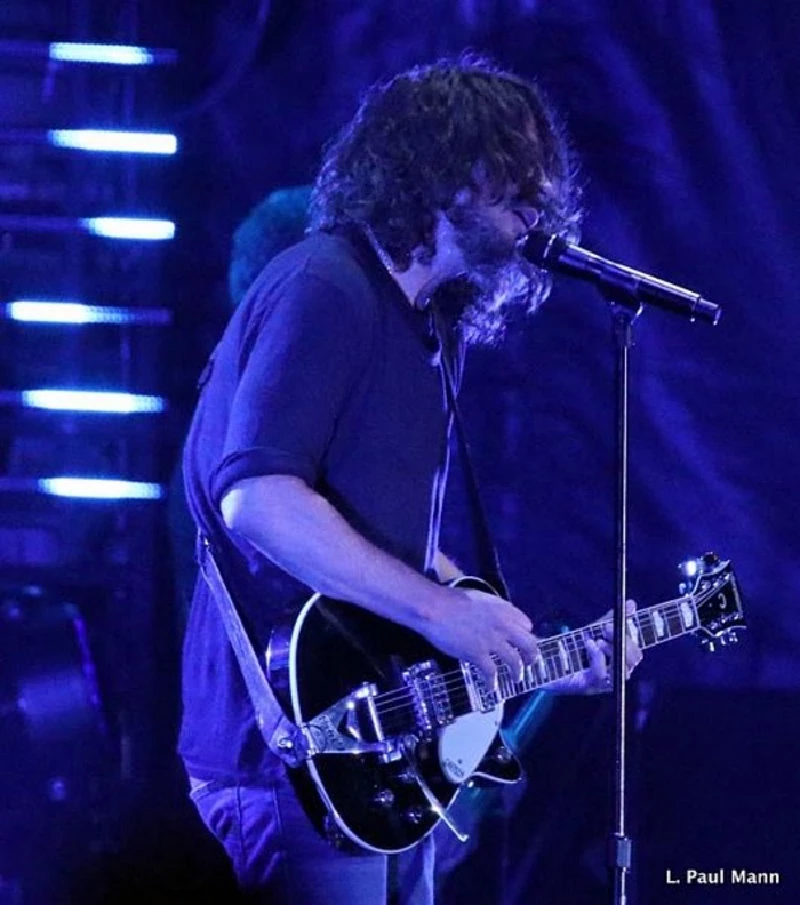 intro
In the wake of the untimely death of Chris Cornell, Mark Rowland revisits in 'Ten Songs That Made Me Love...' some of the Soundgarden songs that shaped him during his formative years
A few weeks ago, for the first time in years, I listened to Soundgarden's 'Superunknown'. Soundgarden were a formative band, one that I claimed as my own in my early teens, and one of a handful of bands that survived the cull during my transition into adulthood. I would revisit them very sporadicallyin the intervening years, usually shunning their later albums in favour of their earlier, weirder stuff, when they were as much Butthole Surfers and Killing Joke as they were Sabbath and Zeppelin. Listening to 'Superunknown' in my thirties, I was shocked to hear how diverse the influences still were on the album, despite my vague perception that it was just a streamlined, commercial hard rock album. The band's dormant Beatles influence comes more to the fore, without completely abandoning their sludgy past. And whatever criticisms you can lay at Soundgarden's feet – the overtly 'macho' nature of the music, the fact that they borrowed from the giants of classic rock – there is no denying that Chris Cornell was one hell of a singer. His singing is great from a purely technical standpoint, but more importantly, carries emotional heft. These ten songs are the ones that stand out for me as brilliant moments from Soundgarden's back catalogue. 1. 'Jesus Christ Pose' (Badmotorfinger, 1991) As a Nirvana obsessed 13-year-old, I was keen to explore anything and everything labelled as grunge, for better and worse. Yes, I'm sorry to say that I tried out Live, Bush and the Stone Temple Pilots. But I was most interested in the bands that Nirvana came up with. I first dipped my toe in Soundgarden's water with 'Jesus Christ Pose', perhaps one of the weirdest mainstream rock singles of the early-90s. The opening riff is so off-kilter and almost overstays its welcome, before the song settle into a rumbling riff that is actually in 4/4 time, but sounds like anything but. As a predominantly punk rock kid, the metalness of the song was a bit jarring, but the weirdness kept me listening. And I remember being stunned by Cornell's vocal performance, which really reaches the heights of his four-octave range. 2. 'Searching With My Good Eye Closed' (Badmotorfinger, 1991) This song made me realise that the band was not all doom and big rock riffs. One of the slower tracks on 'Badmotorfinger', the song starts with a silly spoken word intro (a nod to the Butthole Surfers), before settling into a psychedelic groove that borrows from mid-60's Beatles as much as it does from 70's hard rock. It's epic and tongue-in-cheek at the same time. 3. 'Outshined' (Badmotorfinger, 1991) I have a soft spot for a big dumb riff, and they don't come bigger and dumber than the riff on this song. That said, it's not completely devoid of subtlety - the pre-chorus features some lovely melodic guitar work, and the breakdown brings in a little jangle among the bombast. It's just a fun song to rock out to, and it doesn't need to be anything more than that. 4. 'Hunted Down' (Screaming Life/Fopp, 1990) The pre-fame Soundgarden albums 1988's 'Ultramega OK' and 1989's 'Louder Than Love' have plenty of great moments, but for me, the definitive early-Soundgarden release is 'Screaming Life/Fopp'. Opener 'Hunted Down' captures everything that was great about the band when they started: a dark, atmospheric riff, guitars with a shimmering, 80#s indie rock edge, and Chris Cornell's stunning vocals. It's about as 'grunge' as you can get, and showcases the band's role as one of the founding pillars of the genre. 5. 'Full on Kevin's Mom' (Louder Than Love, 1989) In the wake of all the untimely deaths surrounding the Seattle scene, it's easy to forget the sense of humour that was a key part of the genre, at least in its early days. The genre itself was borne out of snark, a way for the bands to piss off punk purists. I have no idea what this song is about, but it has something to do with Kevin's mom. Whoever that is. 6. 'Superunknown' (Superunknown, 1994) This song is driven by another great, Beatles-esque riff. It's about as commercial as Soundgarden gets, but it is a great song, and Cornell's voice has rarely been better. Like his friend Jeff Buckley, he had a habit of pushing a melody to breaking point, but. like Buckley, he could deliver the emotion to make it work. 7. 'Entering' (Screaming Life/Fopp, 1987) This song takes its time to build, before exploding into a shimmering, breakneck indie rock number, as much Husker Du as anything typically thought of as grunge. As one of the four original grunge bands (along with Melvins, Green River and Malfunkshun), Soundgarden were genuinely seen as an indie band in the 80s. It is easy to forget once the band became huge and more conventional, but when they started out, they really were an oddity. 8. 'Spoonman' (Superknown, 1994) Not many mainstream rock songs have a spoon solo, but this one does. It also features a drum part played on pots and pans. The song is about a local Seattle street performer called Artis the Spoonman (who actually plays the spoons on the track). The song shifts time signatures constantly, starting in 7/4, moving into 4/4, and switching to a waltz during the solo. In Matt Cameron, Soundgarden had one of the best drummers in the business; he seems to be able to effortlessly tackle anything people throw at him. This song is testament to that, particularly as he's playing kitchen utensils for part of it. 9. 'Flower' (Ultramega OK, 1988) Appearing on their debut album 'Ultramega OK', 'Flower' is Soundgarden at their most Zeppelin-like, from its folk-inflected opening chords to its giant, driving riff. Unlike Zeppelin, however, it's sludgy as hell, drenched in the heavy fuzz that would become a signature part of the grunge sound. Yes, it rips off Zep, but it does it so brazenly that you instantly forgive them for it. 10. 'Pretty Noose' (Down on the Upside, 1996) I never really got into 'Down on the Upside', though I admired the band's effort to move more definitively away from the sound they helped to define. I do have a lot of time for its opener, however, predominantly due to its chorus, which has a great Beatles-y hook to it. It's a pretty poppy track, but there's still something odd about it - even once the band started filling huge venues, they couldn't quite let go of their oddball past.
Band Links:-
http://www.soundgardenworld.com/
https://www.facebook.com/Soundgarden
https://twitter.com/soundgarden
https://en.wikipedia.org/wiki/Soundgarden
Picture Gallery:-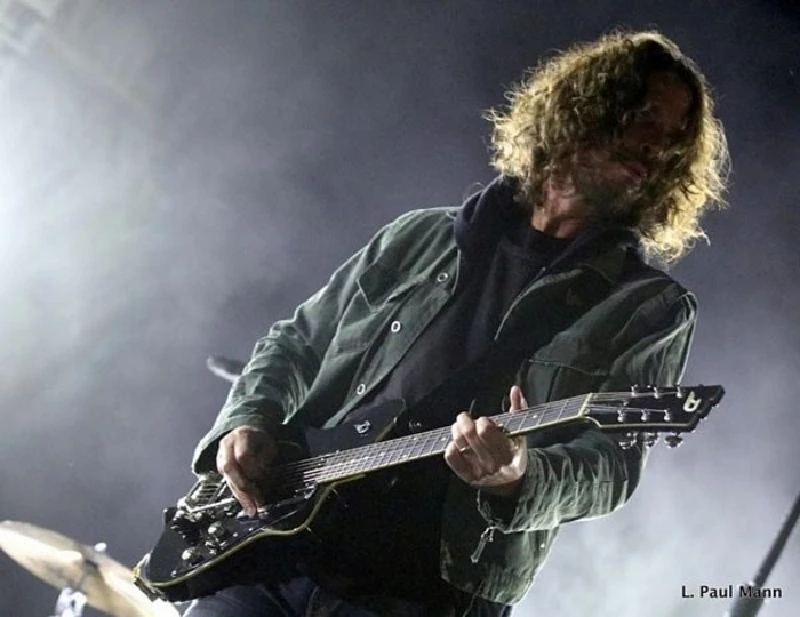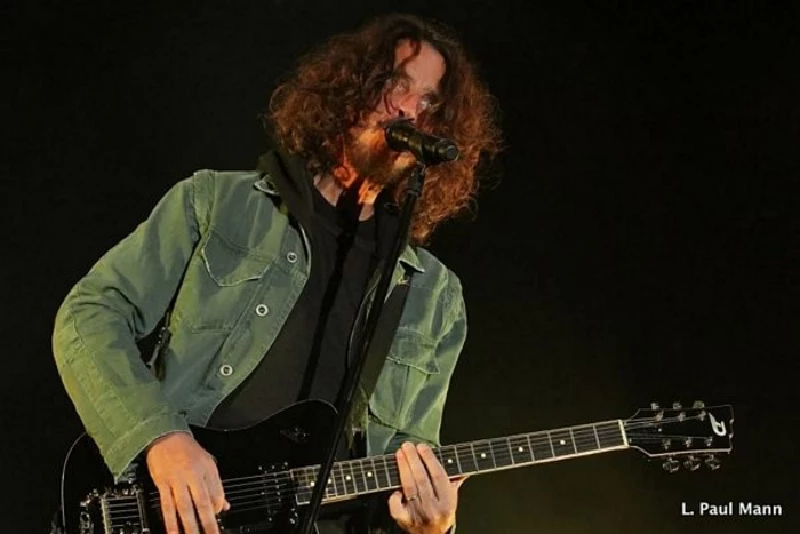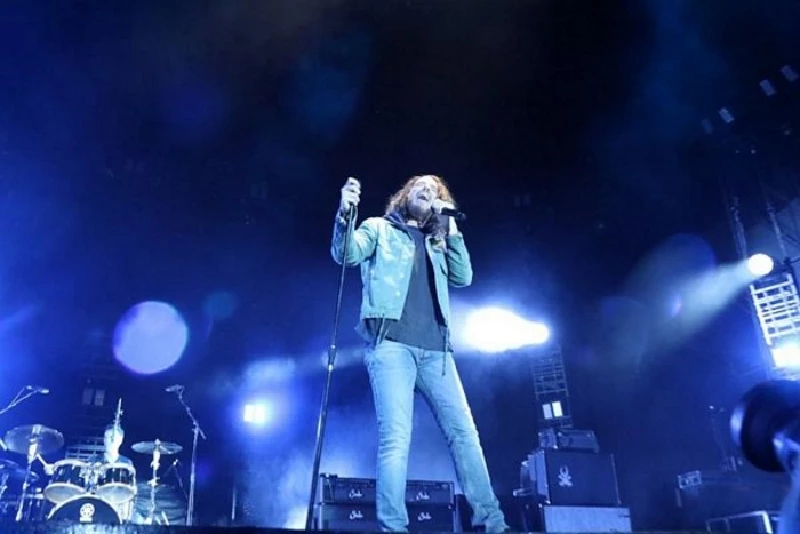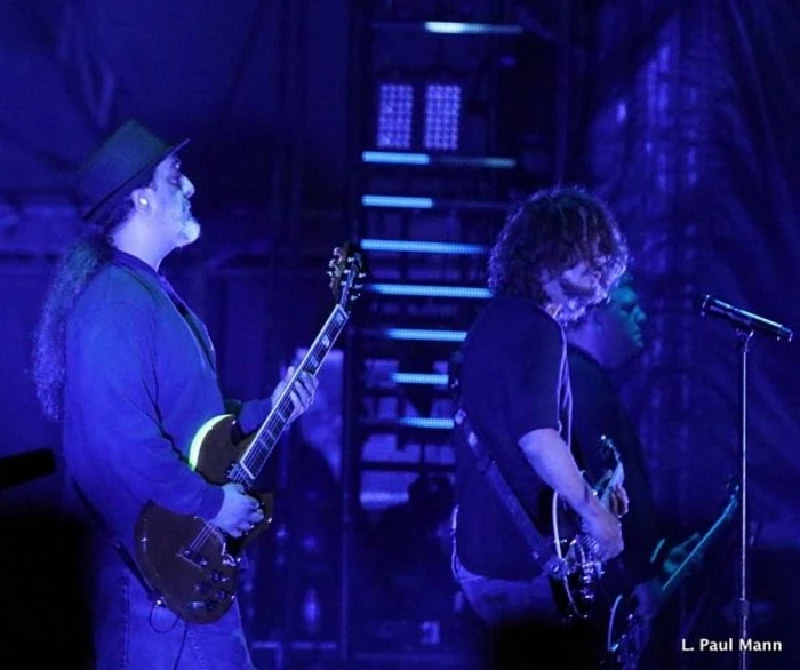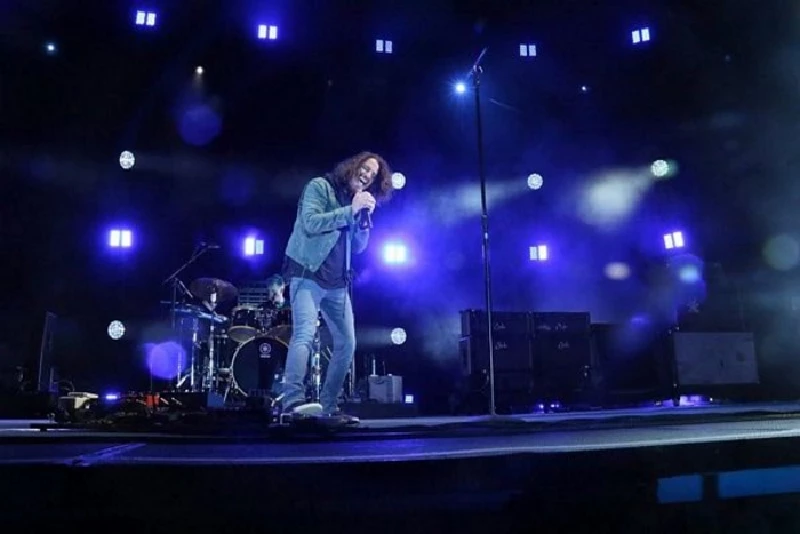 favourite album
---
Badmouthfinger (2003)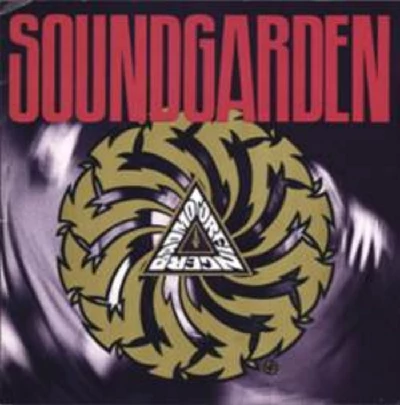 In the latest in our Favourite Album series, in which a different member of our team each month writes about an album of his or her choice, photographer Matt Williams describes the continued impact on him of Soundgarden's 1991 album 'Badmouthfinger'
Pennyblackmusic Regular Contributors
---