---
Robert Forster
-

Ten Songs That Made Me Love...
published: 24 / 4 / 2019
---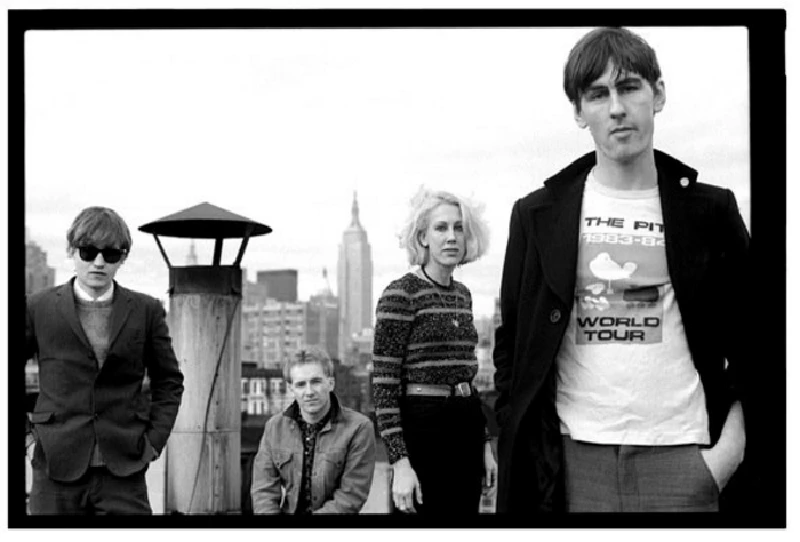 intro
Dixie Ernill, in 'Ten Songs That Made Me Love...', writes of his ten favourite songs by Australian singer-songwriter and Go Betweens co-founder Robert Forster.
Robert Forster is now something of an elder statesmen in Australian alternative music, having been releasing records since the late 70's as both the co- founder of the Go Betweens and as a solo artist. His latest album 'Inferno' is released in March. 1. 'Karen' (1978) This is one of the earliest songs written by Robert Forster and was the B-side of The Go Betweens debut single, 'Lee Remick'. Whilst the A-side was an upbeat 60's-tinged number, riddled with "Ba, Ba, Ba's", 'Karen' was darker and slower and had a nod to the post-punk New York scene inhabited by bands such as Television. The fact that this song may have been an inspiration for the name of one of Davey Woodward's current bands is only a good thing. 2. 'People Say' (1979) This was the follow-up single and a joyful twisted love song in a similar vein musically to 'Lee Remick'. Simple and heavily influenced by the Monkees. Need I say more? 3. 'Part Company' (1984) 'Spring Hill Fair' was the band's third album and probably the one I have connected with least, despite having some good songs on it -the best of which is 'Part Company'. The imagery portrayed around being able to recognise the handwriting of a lover gets me every time. 4. 'Head Full of Steam' (1986) At the outset of the band, Forster was the songwriter, but it wasn't long before Grant McLennan had started to write and in 'Cattle and Cane', from the second album, 'Before Hollywood', he had already written a stonewall classic. Feeling the heat, Forster knew he had to up his game and for the 'Liberty Belle And The Black Diamond Express' album he delivered in spades. With lover and fellow band member Lindy Morrison as his muse, 'Head Full of Steam' was Forster at his most pop. 5. 'The Houae That Jack Kerouac Built' (1987) Probably my favourite Go-Betweens' song and certainly my favourite of Forster's impressive canon. Urgent and driven by Amanda Brown's violin it is just sublime and marries up with Forster's wonderful lyric perfectly. 6. 'Dive For Your Memory' (1988) The final song from '16 Lovers Lane', the album seen as many as the Go Betweens' finest, but also the last album before the band called it a day in 1989. Written in response to Forster's difficult break-up from Morrison. 7. I've Been Looking for Somebody' (1990) This was one of the songs that would have come out on the proposed next Go Betweens' album, 'Freakchild', had they not split, but was ultimately one of the highlights of Forster's debut solo album, 'Danger in the Past'. A real laidback chilled vibe runs effortlessly throughout this song. 8. Falling Star' (1993) Another solo song, taken from Forster's 'Calling from a Country Phone', and in keeping with the album's title is heavily influenced by country music. "You held me captive just by being who you are" is a wonderful line within the explosive chorus. Great stuff. 9. 'Caroline and I' (2003) In 2000, Forster and McLennan reformed the Go Betweens and this was the lead single to their second comeback album 'Bright Yellow Bright Orange'. Allegedly, the song is written about Princess Caroline of Monaco, who shares the same birth year as Forster and is certainly one of his more upbeat numbers. In December 2015, I travelled from Manchester to Hamburg to take in my first ever Forster gig, having promised a German friend, Carolin, I would do so. The gig was magical and whilst this song wasn't played, Forster was kind enough to sign my single to Carolin afterwards to enable me to present it to her as a momento! 10. 'A Poet Walks' (2015) One song that Forster did play that night was 'A Poet Walks', from the album 'Songs to Play' that he was touring to promote. It has the same urgency and energy as 'The House That Jack Kerouac Built' and is probably my favourite of his solo efforts.
Band Links:-
http://www.robertforster.net/
https://www.facebook.com/robertforsterofficial/
https://twitter.com/forsternet
http://www.go-betweens.net/
https://www.facebook.com/gobetweens/
https://twitter.com/gobetweensnet
Play in YouTube:-
interviews
---
Interview (2011)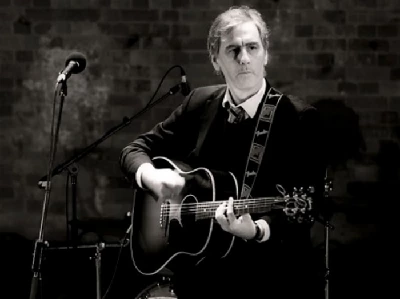 Robert Forster from the Go-Betweens talks to Dixie Ernill about his debut book and collection of music writing 'The 10 Rules of Rock 'n' Roll', and his relationship with his late bandmate and songwriting partner, Grant McLennan
Pennyblackmusic Regular Contributors
---