---
Prince
-

Ten Songs That Made Me Love...
published: 16 / 6 / 2016
---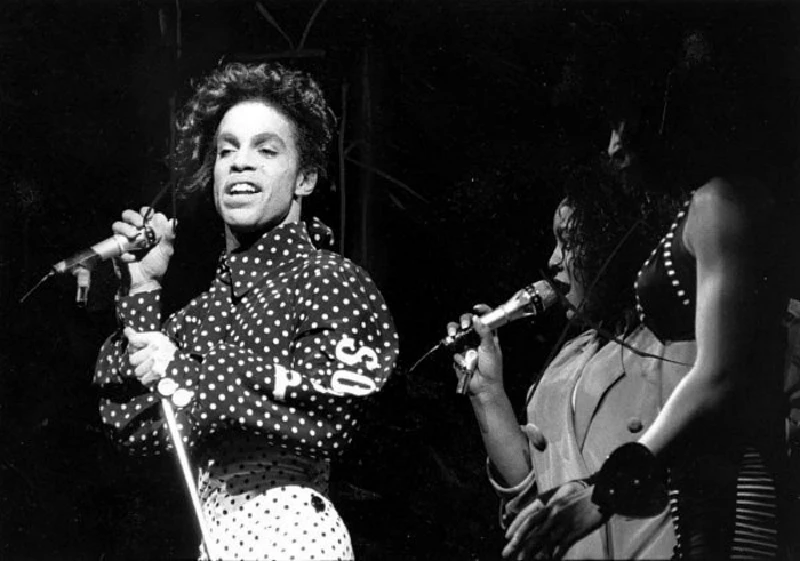 intro
In 'Ten Songs That Made Me Love...', Anthony Dhanendran writes of his favourite songs by Prince
"It seems as though Prince has died." I sent a message to my friend and long-term Prince co-obsessive Paul, who replied: "No way. Surely not." Prince wasn't supposed to die. Not like this, anyway. There's little point saying much more than just getting straight down to the music. Unfortunately, Prince's watertight control of his masters and his catalogue means that much of this music is unavailable to stream or on Youtube, but I would urge you, if you haven't already, to seek it out and luxuriate in it. You will not regret it. 'Controversy' ('Controversy', 1981) "I just can't believe all the things people say/ Am I black or white?/Am I straight or gay?/ Do I believe in God?/Do I believe in Me?/ I can't understand human curiosity/ Was it good for you?/Was I what you wanted me to be?" They say that Prince was one of those infuriating musical types whose talents were almost boundless. He could play guitar like a demon, sing like an angel and dance like both Ginger Rogers and Fred Astaire, and he could turn his skills to any instrument he chose. What people sometimes miss is that amidst all that, his lyrical abilities - and his ability to look a question straight in the eye and face it down - were not exactly lacking, either. The opening lines from this song, above, tackle the questions that were being asked in the press and on TV about this strange alien who'd crash-landed in the middle of Reagan's America. Embodying not just blackness, but black sexuality and not just black sexuality but a sense of playfulness about what it meant to be a man, or even to be a person, Prince just didn't fit in. The opening track from his fourth album, of the same name, is a statement of intent that, for me, encapsulates Prince's attitude to the people asking the questions. 'Take Me With U' ('Purple Rain', 1984) Just as there was a vogue in the 1960s for massively popular musicians to dabble in largely forgettable filmmaking, the same phenomenon in the 1980s resulted in Prince's not-very-good 'Purple Rain' and, two years later, his miserably awful directorial debut, 'Under The Cherry Moon'. But those two films gave us two superb soundtrack albums in 'Purple Rain' and 'Parade' (from which 'Kiss' came close to making this Ten Songs list but fell at the final hurdle). I'm not a big fan of the title track - it's ponderous and overplayed, to my ears - but I'll take opening track 'Let's Go Crazy' as well as 'Take Me With U' any day. This is Prince's classic-bubblegum-pop mode. It's slight and simple and there's very little to it, but that's this song's charm. "I don't care where we go/I don't care what we do/I don't care, pretty baby/Just take me with you." It's the universal theme of young love and the desire to escape, and it's delightful. 'Manic Monday' (The Bangles - 'Different Light', 1986) Okay, I'm cheating here a little. So Prince didn't sing or play on this (unlike on his other 1980s hit-for-someone-else, Chaka Khan's 'I Feel For You', which itself is notable, other than being a really good pop song, for featuring Melle Mel and Stevie Wonder in addition to Prince - now that's what you call a backing band). But to me 'Manic Monday' stands as one of Prince's greatest works of pop art, a sublime three-minute instant classic that's impossible to hate and never feels old. Prince is supposed to have given it to the Bangles because he was in love with their guitarist Susannah Hoffs. Of course, the thing to do when you're in love with someone and you want to impress them is to say, 'Hey, why don't you have this song I've just written', and the trick to being able to do that is to make sure the song is one you originally sketched out to give to your short-lived singing trio Apollonia 6 but decided against it and which ended up going into your vault. (It's pleasing to imagine that the real reason Prince kept his legendary vault stuffed so full of apparently amazing music was that he could then quickly toss out a song for anyone who came along subsequently with whom he fell in love.) Anyway, I never said the story of this song was simple. What's also clever about the songwriting process on display here is that, despite it being the same song as the earlier '1999', nobody ever rumbled him for the self-theft. Try it - the verse lyrics from the two songs are interchangeable. It's a fun party trick* (*no, I don't get invited to any parties any more). I can always listen to this song. 'Alphabet Street' ('Lovesexy', 1988) While 'Take Me With U' and 'Manic Monday' are classic pop songs, 1988's 'Alphabet Street' is something else. It's not exactly complicated or obtuse, but it failed to reach the chart heights of his bigger hits. Still, it's on my go-to list if I'm in need of a quick Prince fix. There's something impossibly compelling about the beat that pulls you along, and the Sesame Street instrumentation is always welcoming. And if you want to understand the sheer versatility of Prince's songwriting, check out the Jesus and Mary Chain's driving fuzzbox cover of this song (a track on the CD EP version of 1994's 'Come On'). 'Gett Off' ('Diamonds & Pearls', 1991) Being a little young for Prince in his 1980s pomp, this was the first Prince song I really got to know, in his sex-obsessed 90s years. And while 'Alphabet Street' is somewhere on my go-to list, this song is at the top. I apparently own (I counted) 11 versions of it. I'm not totally sure what it was that appealed to me - and still does - so much. It's a combination of the unabashed sexuality, the polished hard funk backbeat and the filthy lyrics ("I clocked the jizz with a friend of yours named Vanessa Bett / She said you told her a fantasy that got her all wet." 'Clocked the jizz', what an expression, huh?). The beats are what make it, though, particularly the drum breakdown after three minutes that breaks back into the first verse. In the unlikely event that you've never heard a Prince song and you want to know what all the fuss is about, I recommend seeking out a copy of 'Diamonds & Pearls' and playing 'Gett Off'. Loud. 'Sexy MF' ('Love Symbol', 1992) In addition to the sex-obsession, what defined Prince's 1990s was his legal battle with his record label, Warner Brothers, which saw him change his name to the unpronounceable 'Love Symbol', which also served as a title for the follow-up to 'Diamonds & Pearls'. The album opened with a declaration that 'My Name is Prince', a sideways reference to the name change he was about to make. Having declared that "I am funky" on that song, he then devoted the next song to the not-insignificant matter of his own sexiness. Had most artists tried this on they'd have been laughed out of town, but here there is no doubt, only unshakeable self-confidence. As somebody who dislikes dancing, I'm never going to be "shakin' that ass" as Prince directs. But neither can I let go of this song, with its teenage-winking-transgressive lyrics (for radio play the "you sexy motherfucker" chorus was truncated either to "you sexy mother" or "you sexy… sexy… sexy" depending on who made the edit) and its shake-the-room bass and down-and-dirty sax stabs. 'Pope' ('The Hits'/'The B-Sides', 1993) Speaking of filth, here's an interesting number. 'Pope' never appeared as a single or on any of Prince's albums proper, instead being released on the third 'rarities' disc of his 1993 hits collection, another record caught in the crossfire of his war with Warners. While ostensibly about power (the main chorus is "You can be the president / I'd rather be the Pope") it's also about sex (obviously) and music and the industry in which he'd found himself mired. It's full of samples and little loops and was clearly a blast for him to put together (there's very little 'real' instrumentation on the entire track). It's also a blast to listen to, albeit one not even vaguely suitable for work or school or anywhere else in polite company. 'Endorphinmachine' ('The Gold Experience', 1995) "Press 1 for the money/Press 2 for the dream/Get ready for something that you've never seen," Prince sings in this guitar funk workout at the beginning of his enormously poppy 1995 album. 'The Gold Experience'. I was torn between picking this and picking the song that opens the album, 'P Control', which suggests it's going to be one of his filthy sparse funk workouts in the mode of 'Sexy MF' but is actually a song about feminist power. 'Endorphinmachine', on the other hand, opens as a guitar jam and develops into a rock-rap-funk hybrid of the sort that, in less competent hands, would have come across as hopelessly ham-fisted. In Prince's hands, though, it's nothing less than a declaration that whatever genre you - and his record label - thought he fitted into, he was damn well not going to go there quietly. Check out the rap breakdown after around 2:20 for something that nobody else could have done then or now. 'Style' ('Emancipation', 1996) 'Style' is not Prince's best song ever, but tucked away toward the end of a three-disc album of mixed quality (though Prince's mixed quality at this point was still knocking most of the rest of the mid-90s into a cocked hat) this low-slung, slow funk workout made an impression on me because it took the awful New Jack Swing that dominated the charts at the time and showed everyone else just how well you could do this kind of music. And as with much of Prince's music at this time, the lyrics carried considerable edge: "Style ain't sittin' court-side with the owner of the team/Style is owning the court and chargin' them all a fee/Style's not lusting after someone because they're coo/Style is loving yourself 'til everyone else does too." If that second couplet doesn't sum up Prince's attitude to the world, then I don't know what does. 'Guitar' ('Planet Earth', 2007) Screaming out of the otherwise unprepossessing 'Planet Earth' album, this demonstrated that just when we all thought Prince was in a kind of creative retirement, he still had brilliant music in him. An unusual love song, this riff-heavy thumper is a dedication to Prince's favourite musical instrument. There's not a great deal to it other than the repeated refrain, "I love you, baby… but not like I love my guitar." He played it loud and strong on both of the shows of his I saw that summer in London, and it made a lasting impression.
Band Links:-
http://www.princevault.com
https://www.facebook.com/Prince-Rogers-Nelson-30663946922
features
---
The Image That Made Me Weep (2020)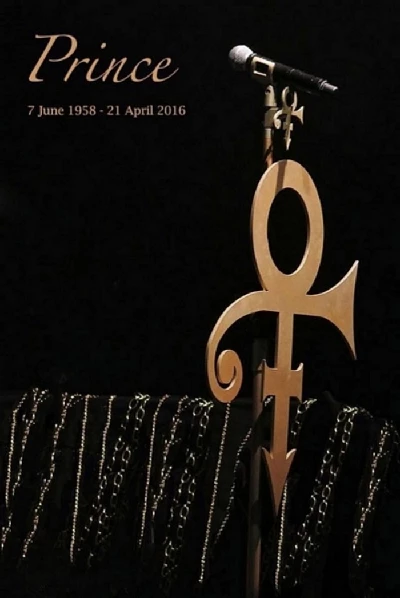 In our new series 'The Image That Made Me Weep', in which a different one of our writers or photographers will be reflecting on a favourite photograph, Nicky Crewe writes of a photo taken by Melanie Smith of Mudkiss Photography at a small club gig by Prince in Manchester.
Vinyl Stories (2016)
Prince (2013)
Pennyblackmusic Regular Contributors
---