---
Joy Division
-

Ten Songs That Made Me Love...
published: 24 / 12 / 2015
---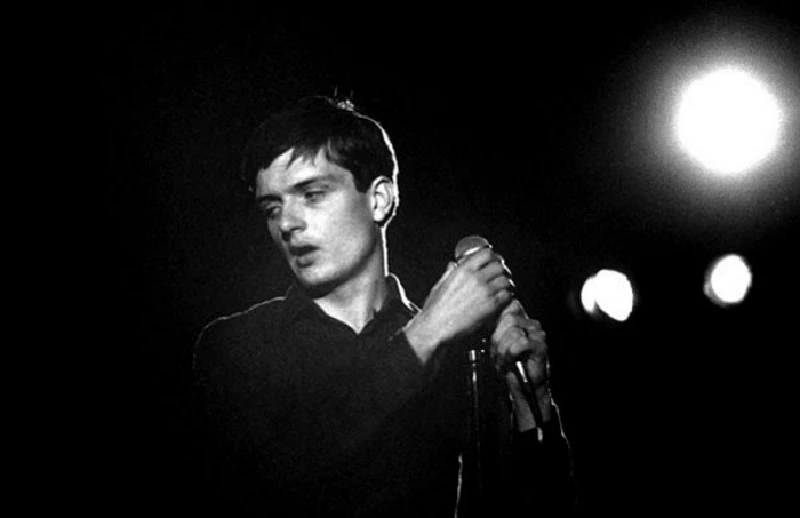 intro
Denzil Watson in 'Ten Songs That Made Me Love...' writes about his favourite songs by Joy Division
This is both an easy and difficult task for me. Easy in terms of the number of songs I've got to choose from (if you want to be anal about it - this numbers 46 in all). Difficult in that, in my humble opinion, Joy Division never wrote a bad song. This is made doubly difficult given what Joy Division mean to me. They literally did change my life when I first heard them on John Peel's Festive 50 back in the Christmas of 1982. For a year prior to this I had marvelled at their fantastically monolithic record sleeves every time I went into Selectadisc in Nottingham. I remember seeing the 12" version of 'Atmosphere' and wondering what this group with such esoteric covers would sound like. Well, a year later I would know. It was instant love. Peel's Festive 50 that year had no fewer than ten Joy Division songs in it although The Sex Pistol's 'Anarchy in the UK' had displaced 'Atmosphere' off the top spot (interestingly, seven of the ten make my list below). After that I was smitten, as was my school friend Brian. At last we'd found a band that talked to us and we could call our own. Everyone else at school was either into heavy metal or were Mods. We associated with the later but with our simultaneous discoveyr of Joy Division we'd found our own identity. We quickly became obsessives buying all the official releases we could get our hands on while hunting down just about every live tape and bootleg that was in existence. Brian and I then went on, shortly after, to form a band with two other school mates where we played almost entire sets made up of the easier-to-play Joy Division songs. Warsaw Pylon made their debut at the School disco at the King's School, Grantham in 1983, playing covers of 'Walked in Line' and 'Transmission'. My love of Joy Division has never waned. One of my biggest regrets was never seeing them play live (not that I ever had the opportunity). I've seen New Order a number of times over the years. Perhaps the closest thing to seeing Joy Division was seeing Peter Hook and The Light in Manchester perform both Joy Division albums in full the other month. For a moment at the gig I closed my eyes and imagined, for a second, that this was Joy Division. New Order have now of course started doing Joy Division songs after many years of refusal to acknowledge their past. However, Hook's gritty vocal delivery sounds truer to Curtis than Barney Sumner's higher vocal range. It has been fascinating to see the legacy of Joy Division grow over to the years to the point that they are now seen as one of the most influential alternative bands of the last forty years. It's also reassuring that, as a 16-year-old in my bedroom in Grantham, I made such a good choice for my favourite band of all time. Okay - now on with the difficult bit - choosing just ten songs. These are not in order of preference but chronological to their release date. 1. 'No Love Lost' ('An Ideal For Living EP', June 1978) I start by paying homage to the band's very early days as Warsaw. If you listen back to the live tapes and very limited recorded output, it's hard to see the genius that would eventually emerge from this unextraordinary punk-influenced four-piece called Warsaw. The first shards of genius were obscured behind the poor press quality of the band's 1978 "An Ideal For Living" EP, although subsequent re-mastering did improve the sound quality. I've gone for "No Love Lost" out of the four tracks on the EP. Here I love the extended instrumental introduction and then the way the track explodes in a maelstrom of guitars, capturing the raw power of how the band sounded live. 2. 'Digital' ('A Factory Sample', December 1978) If the band's potential had shown itself on the 'An Ideal For Living' EP, it was very much realised later that year on 'A Factory Sample'. Between these two releases, the band's studio sound went up a quantum leap. This was fairly and squarely down to Martin 'Zero' Hannett taking over the producer's chair. The results were game-changing. Of the two tracks contributed by Joy Division I've gone for 'Digital' over 'Glass'. The track encapsulates everything good about the band: angular guitars, driving drums and bass and catchy lyrics. It also has the title of 'Last song Joy Division ever played'. 3. 'New Dawn Fades' ('Unknown Pleasures', June 1979) A classic moment from the band's debut album. 'New Dawn Fades' is a true heavyweight of a track. By now Hannett had firmly imprinted his creative genius on the band's studio sound. There's slight relief in the shape of the samples that precede Morris's thudding, brittle drum intro. Then Hook's colossal juggernaut bass line starts rolling and Sumner's mournful guitars kick in. Lyrically Curtis lays himself bare and the song features one of his most memorable and chilling lyrics of his short career ("A loaded gun won't set you free, so you say"). By the end, as a listener, you are emotionally drained having been sucked into the turmoil of Curtis's psyche. A track as uplifting as it is harrowing. 4. 'Shadowplay' ('Unknown Pleasures', June 1979) The second cut from 'Unknown Pleasures.' And another one of Joy Division's early classics, both live and on record. Again featuring some of Curtis's finest lyrics, Hook's simple rising-and-falling bass line proves the perfect canvas for Sumner's atmospheric guitar chords and, of course, what has to be one of Sumner's best-ever guitar solos. Simple, driving and evocative, you can almost touch the sense of alienation and helplessness that this song exudes. 5. 'Transmission' (7"/12" single, October 1979) This was Joy Divison's first ever single proper. This song will forever have a place in my heart. With its driving bass live and hypnotic "Dance, dance, dance, dance, dance to the radio" chorus line, this was the first song I ever sang on stage with my band Warsaw Pylon. Live this song showed just what a driving and powerful rock band Joy Division were. Martin Hannett, meanwhile, took the song in a totally different direction, like he did with many of the songs on 'Unknown Pleasures', giving an eerie spaciousness to the track. 6. 'Atmosphere' (7" single, March 1980) It's hard to believe that 'Atmosphere' was originally given a low-key release as a limited-edition 7" along with 'Dead Souls' on French label Sordide Sentimental in March 1980, limited to just 1,578 copies. It was re-released two months after Curtis's death in arguably one of the best sleeves of all time. Much has already been written about 'Atmosphere' and the fact that it has since gone on to challenge 'Love Will Tear Us Apart' as the band's best known track. Live the track sounded a bit lost and a bit of a dirge, but in the studio, with Martin Hannett's production, the end result is nothing short of sensational. Again emotionally charged, like so many of the band's tracks, it could be interpreted as Curtis's goodbye to world. 7. 'Dead Souls' (7" single, March 1980) As just mentioned this gem of a track was the B-side to a limited edition 'Atmosphere' 7". Morris's pall-like rolling drum motif intertwines with Hook's wandering bass-line before Sumner's overdriven chords push the song forward. In what must be the longest ever intro sequence to a Joy Division song, it reaches a crescendo and then falls, reaches another peak and ebbs again before Curtis's lyrics finally come in at the two-minute thirteen second mark. And what lyrics too. Sparse and bleakly effective, they give a strong indication of the path that Curtis was to shortly take. 8. '24 Hours' ('Closer', July 1980) Another easy choice, this one. Taken from the band's second and final album, Closer, it was already established in their live set well before it was recorded at London's Britannia Row's Studios in March 1980. An intense and emotionally harrowing track, you can almost touch Curtis' sense of total desperation. The crisp drums and mournful bass are quickly joined by raging guitars which whip up a whirlpool of emotion as Curtis's bleak lyrics unfold. By the end the listener is left emotionally drained. Quite how four people could make such a noise is one on Joy Division's lasting legacies. Unlike many of the 'Unknown Pleasures' tracks, the raw power of this song was captured on the studio version. 9. 'Decades' ('Closer', July 1980) This is perhaps the easiest choice of all as it is my favourite song of all time and the one that I want playing at my funeral. When I heard it for the first time on Peel in 1982 I cried. I felt drained and up-lifted in equal parts. There's an other-worldly and timeless feel to this song. It still makes me well up with emotion to this day when I hear it. It's almost as if you are ascending up to heaven with Curtis. The way in which the song manages to be melancholic as well as so euphoric is down to the genius of Curtis' lyrics and the musicianship of the band. 10. 'Love Will Tear Us Apart' (7"/12" single, June 1980) There's no doubt that some of the band's tracks suffer from a degree of over-exposure. With over-exposure comes over-familiarisation. And so on to the eternal dilemma; to include tracks like this in your Top 10, at the expense of other less exposed gems or not? Here I've chosen to include it, along with 'Atmosphere' earlier. I remember buying my second-hand copy of 'Love Will Tear Us Apart' and, much to my joy, finding it come complete with the free two-track flexi-disc it was issued with. The track is notable for being one of a few that Ian Curtis played guitar on live (albeit rather awkwardly) while Sumner undertook keyboard duties. Poignantly the song's title is inscribed on Ian's memorial stone. And so to the song itself. This was the band's "pop" moment, with the track getting to No.13 in the UK charts when it was released after Curtis's death. It is the perfect pop song with its signature keyboard motif and lyrics where Curtis lays his emotions bare, reflecting on the problems with his marriage to Deborah Curtis. His ability to articulate such raw emotion in such simple but eloquent words ("Why is the bedroom so cold? You've turned away on your side") was never more to the fore. Yes, despite its familiarity 'Love Will Tear Us Apart' has to be in my Top 10.
Band Links:-
http://www.joydiv.org/
https://en.wikipedia.org/wiki/Joy_Division
https://www.facebook.com/JoyDivisionOfficial
https://www.joydivisionofficial.com/reimagined/
Have a Listen:-
interviews
---
Interview (2012)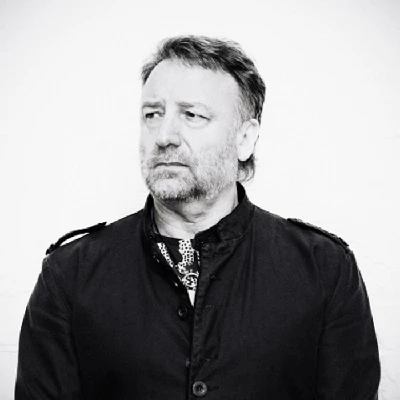 Anthony Strutt talks to bassist Peter Hook about his second book 'Unknown Pleasures: Inside Joy Division', which tells of his life in Joy Division
photography
---
Photoscapes (2015)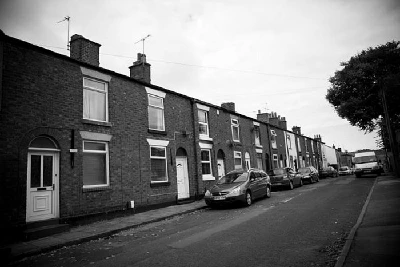 In this 'Photoscapes' Marie Hazelwood photographs Ian Curtis's one-time house and grave
Pennyblackmusic Regular Contributors
---