---
Serge Gainsbourg
-

Ten Songs That Made Me Love...
published: 25 / 11 / 2015
---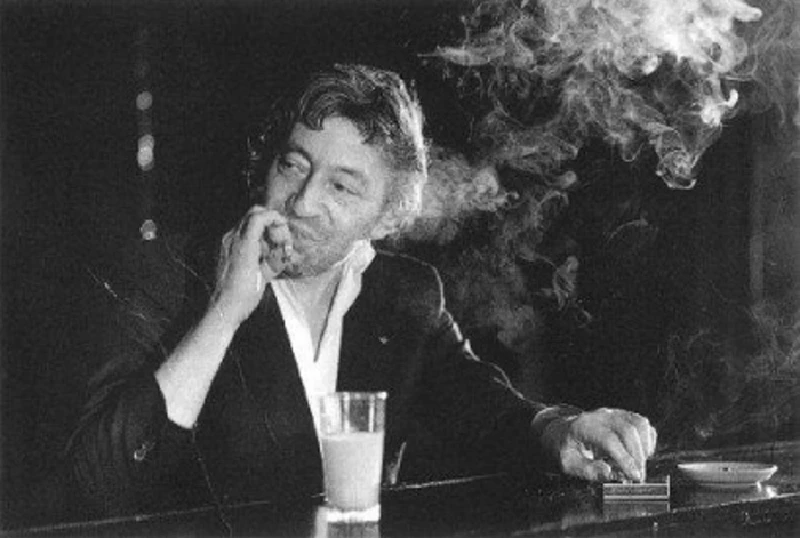 intro
Dan Cressey for 'Ten Songs That Made Me Love...' writes about his favourite songs by French singer-songwriter Serge Gainsbourg
Serge Gainsbourg is the epitome of the French musician - if his affections seem like cliche it is because so many have tried to imitate him. The seemingly permanent cigarette, the so-laid-back-as-to-be-reclining delivery, the constant scandal, the careless eroticisms. And he wrote some fine, fine tunes. Existing fans can find many of these songs in intriguingly different versions on the re-released 'Casino de Paris' live album. Those ignorant of his charms should head to the originals first. 1. 'Aux Armes et cætera' ('Aux Armes et cætera', 1979)' My first exposure to Gainsbourg was via a copy of his 1979 album that shares its title with this song. Recorded in Jamaica with Sly and Robbie, and featuring Bob Marley's backing singers, the whole album is a delight. Gainsbourg found in reggae the perfect accompaniment to his louche 'singing' style. The jewel in the crown of the album is a reggae reworking of the French national anthem that takes the pride of France and shrugs its shoulders, with Gainsbourg's contempt plain as he turns the originals "To arms, citizens!" into "To arms, etc." As a bonus, its release garnered him death threats from right wingers outraged that a Jewish man had the temerity to set "their" anthem to music associated with black people. 2. 'Initials BB' ('Initials BB', 1968) Before 'Aux Armes', Gainsbourg was mainly known for the slinky 'Je T'Aime... Moi Non Plus', a song so sexually charged it was banned in many places. The song was originally recorded with his lover Brigitte Bardot, but a version with her replacement Jane Birkin was released. Gainsbourg's best song of this period is another Bardot inspired number. 'Initials BB' takes its orchestral string hooks from Dvořák's 'Symphony No. 9' and builds them into a swirling, exhilarating ode. The 'Casino de Paris' version replaces the symphony hook with a similar piano line and male backing singers, and becomes a more urgent, intense piece. 3. 'Je Suis Venu Te Dire Que Je M'En Vais' ('Vu de L'Extérieur', 1973) 'Je Suis Venu Te Dire Que Je M'En Vais' is a heartbreakingly sad song that roughly translates as "I came to tell you I'm going". Listen carefully and you can hear Jane Birkin crying in the background. Performed live (to rapturous applause) on the 'Casino de Paris' album, Gainsbourg seems to almost stumble over his own lyrics, slurring out the ends of tracks but still carrying it off with pathos. This is a recurring trait of that live album: Gainsbourg seems not to care about his own music, but only succeeds in highlighting why everyone else should. 4. 'Marilou Sous La Neige' ('L'Homme à Tête de Chou', 1976) 'Marilou Sous La Neige' may be Gainsbourg's most beautiful love song. In it the narrator of his concept album 'L'Homme à Tête de Chou' ('The Man with the Cabbage Head') watches the woman he has fallen in love with under the snow ("sous la niege"). Being Gainsbourg of course the 'snow' is foam from a fire extinguisher. The same extinguisher our protagonist has just clubbed his lover to death with. The album ends with him mad, imagining his head is a cabbage - the man with the cabbage head. In the 'Casino de Paris' version, 'Marilou…' gets the full 80s pop update, complete with sax solo. And it is still wonderful. 5. 'Ballade de Melody Nelson' ('Histoire de Melody Nelson', 1971) While 'Cabbage Head' is clearly better, Gainsbourg's most famous concept album is 'Histoire de Melody Nelson'. This features another slightly dubious man. In this case he runs down a schoolgirl called Melody Nelson, falls in love with the "delicious infant", and then she dies in a plane crash. Birkin features again on the centrepiece of the album - 'Ballade de Melody Nelson' - whispering an alluring counterpoint to Gainsbourg's vocals. 6. 'La Chanson de Prévert' ('L'Étonnant Serge Gainsbourg', 1961) Referencing poet Jacques Prévert's poem about autumn leaves, this mournful song is probably the most traditionally 'chanson' song on this list. Even those with no grasp of French can feel the wistfulness saturating Gainsbourg's singing. 7. 'Harley David Son of a Bitch' ('Love on the Beat', 1984) Gainsbourg steps it up here, ditching the female backing vocals for a male chorus to intone the punning title. He proves himself just as comfortable with rock as reggae. 8. 'Lemon Incest' ('Love on the Beat', 1984) As if punning "zest of citron" and "incest of citron" wasn't enough, to guarantee controversy Gainsbourg had his own daughter provide vocals for this number. The provocation proved no bar to success, although it clearly helped that it is also a pretty top notch pop song. 9. 'Ford Mustang' ('Initials BB', 1968) One of his duets with Bardot that did see a release in his lifetime was this classic. In it Gainsbourg lists a series of quintessentially American items (a Zippo lighter, a Coca Cola), punctuated by Bardot saying "Ford Mustang, BANG." 10. 'Relax Baby Be Cool'('Aux Armes et cætera', 1979)' Ending as we started - 'Relax Baby Be Cool' also comes from Gainsbourg's 'Aux Armes' reggae album. As he slinks his way through another louche vocal delivery, a group of women in the background implore him to "relax baby - be cool". As if he could ever have been anything else...
Band Links:-
https://www.facebook.com/sgainsbourg/
https://en.wikipedia.org/wiki/Serge_Gainsbourg
favourite album
---
L'Histoire de Melody Nelson (2012)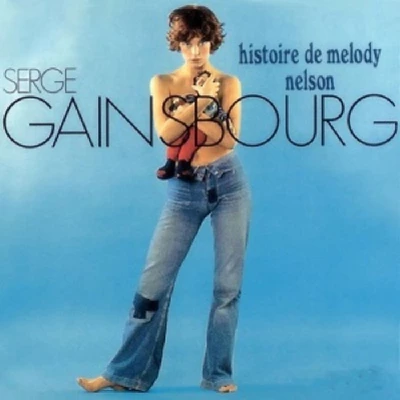 In our 'Re:view' section, in which our writers reflect upon albums from the past, Jon Rogers examines Serge Gainsbourg's 1971 masterpiece 'L'Historie de Melody Nelson', which has just been re-released in an expanded edition
reviews
---
Poet and Provocateur (2010)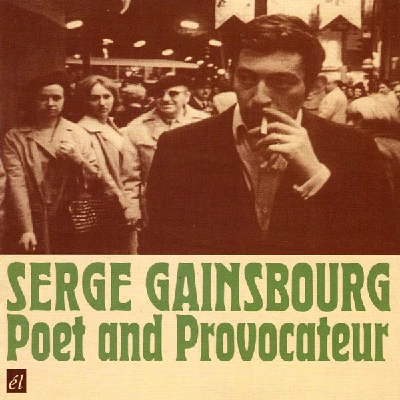 Underwhelming and somewhat unnecessary compilation from ever controversial French singer-songwriter and lyricist, Serge Gainsbourg
Pennyblackmusic Regular Contributors
---