---
published: 31 / 7 / 2022
---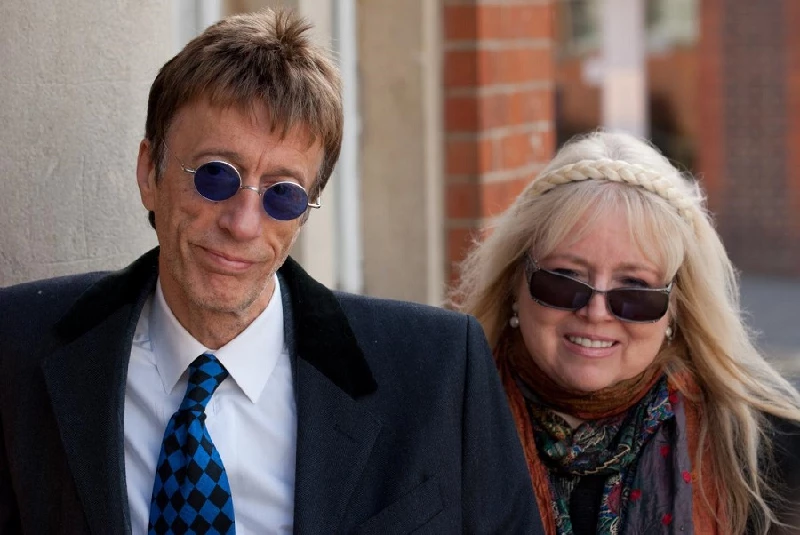 To commemorate the 10th anniversary of legendary Bee Gee Robin Gibb's death, his widow Dwina Gibb has worked with Thame Museum in Oxfordshire – where Robin lived – to put on an exhibition of rare photographs and family memorabilia throughout this Summer. Already, fans from around the world have been making plans to attend. Dwina, an author and artist, spoke about the event. "It is still just as if he were here yesterday," she began. "Yet it is now over tenyears since Robin died in May 2012. After his worldwide fame with brothers Barry and Maurice, Robin enjoyed his later years of relative peace and calm here with his son RJ and me in the small market town of Thame in Oxfordshire. He is buried in the churchyard literally a stone's throw from our historic home. He loved the history out here. Our home, Prebendal, used to be the residence of the Bishop of Lincoln's prebendary and Robin loved the idea of the many hundreds of years of prayer that had taken place in our home. RJ has happy memories of working here in the house with his dad writing the 'Titanic Requiem' which was recorded by the Royal Philharmonic Orchestra to commemorate the 100th anniversary of the Titanic sinking back in April, 1912. Another happy memory for me is the day a hot air balloon came down and landed by mistake on the back lawn in our garden. Robin rushed out to help the people out of the balloon's basket. The balloon ride had been a birthday treat for one of the passengers who just happened to be a big Bee Gees fan - and she was convinced the landing in Robin's garden had been deliberate. But it hadn't! But what I miss most about Robin is that he was always playing music, always. He would get up in the middle of the night to try out a new melody he'd just thought of....I can hear his beautiful voice singing even now! He just had a crazy ear for music. Sometimes even hearing the church bells over the road would make him think of a harmony. "I thought the exhibition would be nice for people - and it is a chance for us to share some of our family memories of Robin. The museum has Robin's Harley Davidson motorbike which was a birthday present one year - and which he loved. There is also a favourite cardigan Robin loved and would wear every winter. There are so many other items like that. It isn't easy that he's not here. But after ren years I am a little more adjusted to it. Hopefully people will enjoy the exhibition and it might bring back more memories for them of Robin." The exhibition is at Thame Museum, High Street, Thame, Oxfordshire www.thamemuseum.org and telephone 01844 212801 Times are:- Wednesdays, Fridays and Saturdays:- 10-00am to 4-00pm and Sundays 1-00pm to 4-00pm. Admission is Free.
Article Links:-
https://www.thamemuseum.org/2022/05/how-deep-is-your-love/
Band Links:-
https://en.wikipedia.org/wiki/Bee_Gees
Play in YouTube:-
Picture Gallery:-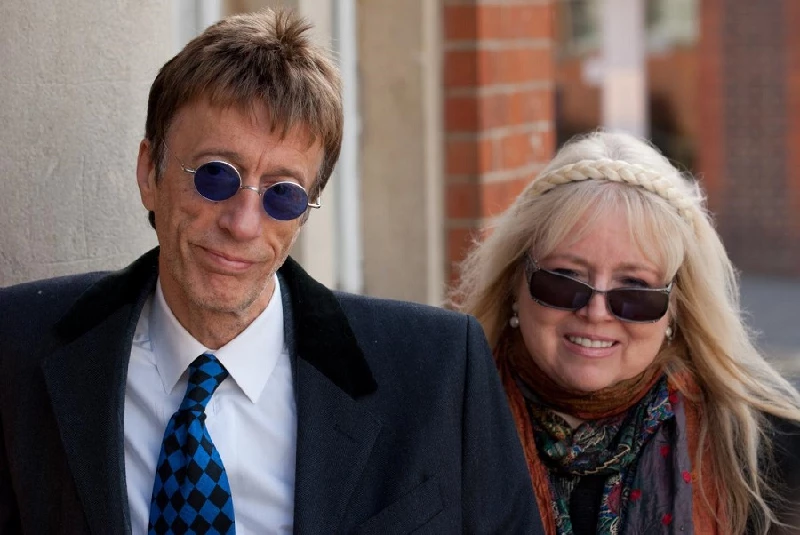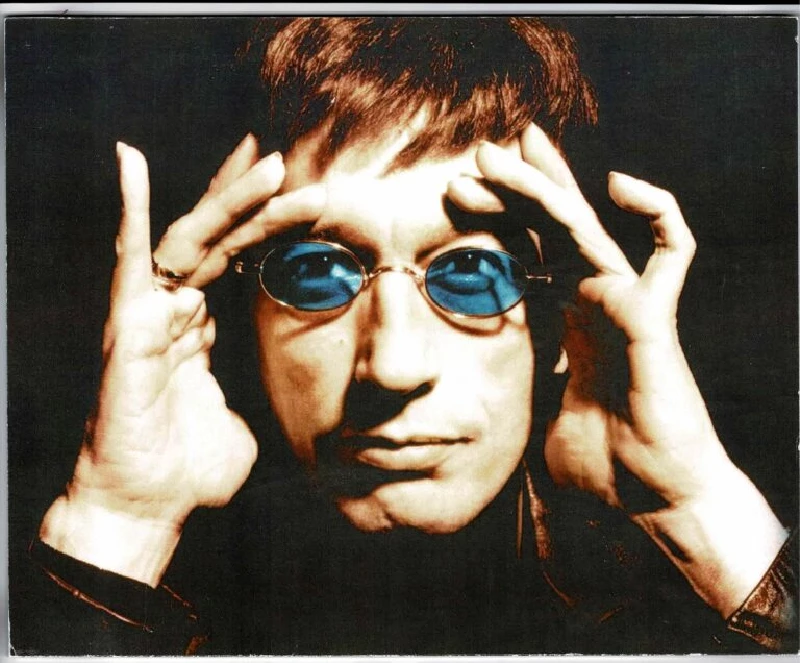 Visitor Comments:-
3347

Posted By: Nalini Menon, India on 10 Nov 2022
Thank you so much for letting us share a bit of Robin with you. What a truly beautiful soul with such a pure magical voice. He and Maurice are together now and with their young brother Andy must be making heaven so much brighter with their music. RIP dear beautiful songbird -- I loved your music all these many many years ago.
---
3325

Posted By: lafforgue liliane, Landes, France on 27 Oct 2022
Merci madame pour votre partage ! dommage je ne pourrais jamais m'y rendre
---
intro
Dwina Gibb talks to Nick Dent-Robinson about her memories of her late husband, The Bee Gees' Robin Gibb,, and a new exhibition of photographs and family memorabilia to commemorate the tenth anniverrsary of his death.
Pennyblackmusic Regular Contributors
---