---
Miscellaneous

-

Ten Songs That Made Me Love...
published: 9 / 2 / 2018
---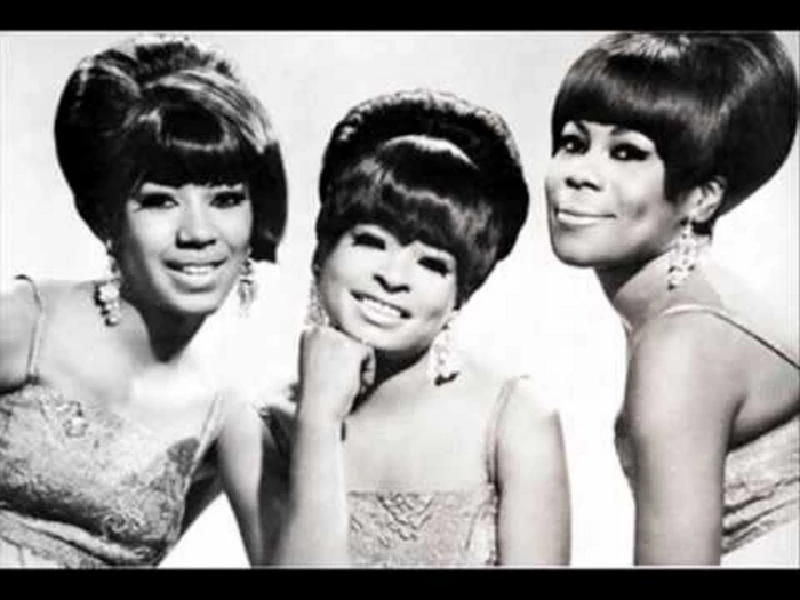 intro
Nicky Crewe in 'Ten Songs That Made Me Love...' writes of her early teens being brought up in the middle of a Northern pop explosion and some of her favourite 60's soul songs
I grew up in Manchester in the 1960's, in the middle of a Northern pop explosion. The Beatles, the Hollies, Gerry and the Pacemakers and the Mindbenders were part of this scene. There were package tours and opportunities to see The Beach Boys, The Small Faces, the Rolling Stones, the Who and the Kinks. The Spencer Davis Group were regulars on Granada's Five O Clock Club on a Friday after school. Herman's Hermits played my school summer fair days before they had their first big hit. The Monkees were on TV and Radio Luxembourg and Radio Caroline were on the airwaves. My parents were fans of Bob Dylan and Joan Baez. I was brought up on protest music and Scottish and Irish folk music. Add into the mix a very different kind of music, American soul, commercially produced by labels such as Stax, Tamla Motown and Atlantic. Much has been written about how this type of music made its way into the heart and soul of music fans in the UK, and especially in the north of England. My experience of discovering this music is a very personal one and it took place as I turned thirteen. The Twisted Wheel was already legendary at the girls' Catholic grammar school I attended. We had lunchtime record sessions in the school hall, when older girls brought their 45s, inspired by their trips to the Wheel. There was a local youth club that also held a Friday dance night. Orange squash and a DJ allegedly moonlighting from the Wheel. It was the closest my friends and I were going to get. So this list of ten songs includes some I can recall from those exciting times. They weren't to last. As soon as I became a teenager, my parents made a decision to move abroad and I went to boarding school. Perhaps that's why these songs mean so much to me. 1. 'Harlem Shuffle', Bob and Earl A favourite at the school lunch time discos. We had our own moves to this, but they didn't involve tail feathers. Played on the music room's Dansette. 2. 'Get Ready', the Temptations This was the first LP I ever bought, at a record stall at the Eccles and Patricroft Youth Club. I even got to see the Temptations at the CIS New Century Hall in Manchester a year or so later. I know now that there were several bands who toured under that name, but I like to think they were the real thing. 3. 'Tracks of My Tears', Smokey Robinson and the Miracles Always there, always amazing. I finally got to see him live about ten years ago and it was worth the wait. 4. 'Knock On Wood', Eddie Floyd Fantastic song. I can still remember the dance we did to it at the youth club. 5. 'When You're Young and In Love', the Marvelettes This was the first single I bought, from the record shop in Eccles. The production made it sound as if the record was slipping, but it didn't spoil the magic. 6. 'River Deep, Mountain High', Ike and Tina Turner Each year we went to stay at a caravan in Pwllheli for our summer holiday. Gimlet Rock Caravan Park had a coffee bar; a great place to hang out with new friends. There was a jukebox with a wealth of music, including this. I didn't know much about Phil Spector's "Wall of Sound" but I loved the dramatic build up. 7. 'I Was Made To Love Her', Stevie Wonder This was also on the juke box. Stevie Wonder wasn't much older than me and I adored the romantic lyrics to this song. I probably still wore my hair in pig tails sometimes. Within a few years he had matured into a very different kind of artist, capturing the mood of the times, as did Marvin Gaye. But this is pure teenage romance. 8. 'Jimmy Mack', Martha and the Vandellas Back at the youth club, this song always filled the dance floor and I can still remember the steps. 9. 'Let Me Wrap You In My Warm And Tender Love', Percy Sledge Johnnie Walker was on Radio Caroline back then. This was the song he signed out with at 11pm each night as I listened on my transistor radio, hidden under my pillow 10. 'Dancing In The Street', Martha and the Vandellas There have been other versions, but as another song says, 'the original is the greatest'. I can still picture myself in that North Wales caravan, rain on the roof, listening to this on Radio Luxembourg, followed by a Horace Batchelor advert. In the years that followed, I discovered progressive rock and psychedelic music, Pink Floyd and Captain Beefheart and a whole host of different American artists. Fashions came and went, teenage tribes were defined by the music they identified with, but somehow Sixties Soul stayed along for the ride. There was never any shame in admitting that you loved it. Some of the most influential musicians of the following decades did cover versions of the songs. Roger Eagle, who had been the main DJ at the Twisted Wheel, came into my life a couple of years later when I discovered his underground club The Magic Village. A few years after that and I was in a band managed by him. As life moved on, I came to appreciate the links to the civil rights movement. I came to understand how the commercial success of this music transformed the lives of the writers and musicians involved. I realised that they were both surprised and gratified by the reception they received in Britain and Europe. I made the link between ports and American airbases and the popularity of Northern Soul. When I was planning this piece, writing it in my head, wondering if it would work, I tuned in my radio for some late night listening, a habit I have never grown out of. Usually it's Radio 3's 'Late Junction' that I'm looking for. To my amazement, I found a local station playing a selection of the tracks I'd started to jot down. I'm sure I'm not alone when I say that soul music still sets my heart racing and my body dancing.
Visitor Comments:-
856

Posted By: lisa, chicago on 31 Dec 2017
Great article! I really related to your selection of hits.
---
Pennyblackmusic Regular Contributors
---