---
Mickey Newbury
-

Ten Songs That Made Me Love
published: 26 / 3 / 2018
---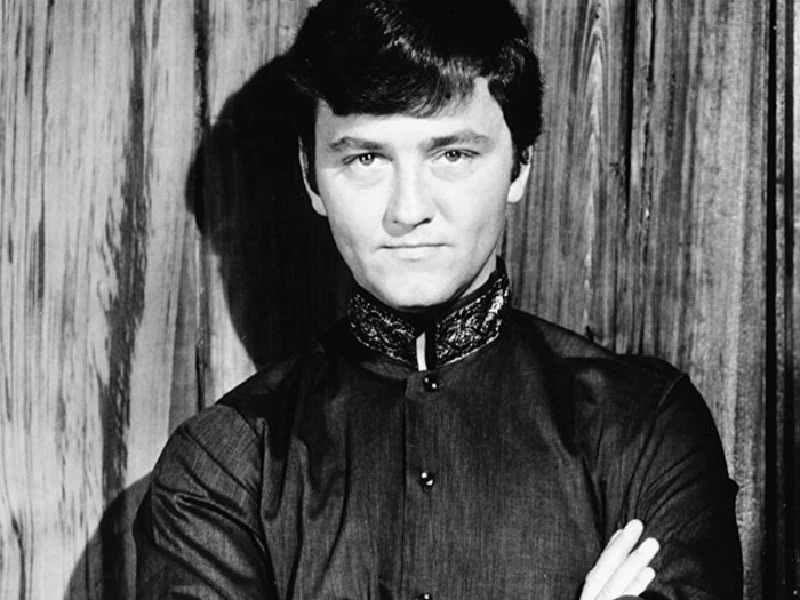 intro
Malcolm Carter in 'Ten Songs that Made Me Love...' writes of some of his favourite songs by 60's singer-songwriter Mickey Newbury.
I became a teenager in the '60s and it's always fascinated me as to how people born in say, the '80s and have discovered the music that I lived through, feel about it. For me, although that music hasn't really dated, it is so much a part of its time that I feel it can't possibly move those who didn't live through that period as much as it moves me. It's often said now (but it's true) that it was like a light was switched on in the mid-sixties. Suddenly everything was in colour and the music made then was so steeped in all the changes going on. Can newcomers feel that in music that was made before they were born? The other thing that I often dwell on is how we discovered new music back then. We had the pirate radio stations and the four weekly music papers - 'Record Mirror', 'Disc and Music Echo', 'NME' and 'Melody Maker' rarely let us down (how we used to hang onto Penny Valentine's every word!) and 'Rave' appeared every month. Then there was word of mouth and numerous gigs of course, we didn't seem to miss out on any good music. Now all it takes is a click and we can check out the background of any artist, it's taken some of the thrill away. I'd like to think that there were very few bands that I didn't discover way back then, that deserved my attention and my paper-round money. Most of the obscure songs that litter the never-ending stream of '60s compilations these days weren't popular at the time because they simply were not good enough. We would have heard about them had they been worth our time but one artist that did pass me by was Mickey Newbury. I knew him as a songwriter most notably from the song 'Just Dropped In' (To See What Condition My Condition Was In) by Kenny Rodgers and The First Edition and, of course, as the writer of 'An American Trilogy,' of which there are over 500 covers, the most famous undoubtedly the one by Elvis Presley. I'd like to say that Presley's overblown version of the song was the reason that I steered clear of Newbury's work but in truth the majority of the ten songs that inspired me to write this piece were issued before Presley recorded that song. I just missed out on Newbury at the time, it's as simple as that. So I can't claim to have original vinyl versions of Newbury's albums (in fact of the albums covered here I think I'm right in saying that only his second album, 'Frisco Mabel Joy' enjoyed a UK release at the time) but for six years now I've been the proud owner of a 4 CD box set which contains Newbury's first three albums (if we exclude 'Harlequin Melodies' which it appears Newbury also did) and which ranks as one of the most lovingly presented CD box sets I've ever seen and with sound to match. Since discovering Newbury's music, I've slowly been catching up with his later work but the ten songs I've chosen all come from that trilogy of albums which feature in the Mountain Retreat box set 'An American Trilogy'. Songs 1 and 2 = 'Write A Song / Angeline' This song is the opening cut on the 'Looks Like Rain' album, considered by many to be Newbury's first proper album. I heard it played on an Internet radio station dedicated to psychedelic music and was immediately captivated, not only by the sound of one of the greatest instruments ever (the sitar and probably the only reason the song was being played on that station) but by Newbury's voice. When it flashed up on the screen that the song was by Mickey Newbury I was surprised; this wasn't what I expected from him. While the first section of the song is steeped in the classic singer/songwriter sound of those times, it's Newbury's voice that captures your attention. There's a haunting quality to his vocals, something that he seems to have developed further on future recordings. When the sitar makes an entrance it takes the song to another level of emotion. Then suddenly, the song merges into 'Angeline', Newbury's vocals shift into almost speaking mode, something that he does frequently and which adds to the melancholy vibe of a lot of his work. The already ghostly sound of 'Write A Song' is explored more deeply on 'Angeline'; the choir of background voices that makes a chilling appearance here is another trick that Newbury returns to on other recordings. Hearing these background vocals transports me into a church but not always in a comforting way, the eeriness of the sound of these female voices is really unsettling. The opening lines of 'Angeline' are "Yesterday's newspapers forecast no rain for today but yesterday's news was old news, the skies are all grey, winter is in labour and soon will give birth to the spring and sprinkle the meadow with flowers for my Angeline". Newbury paints pictures like no other and obviously understood how affecting his lyrics were, the "yesterday's newspapers" line makes a reappearance on another song, 'Good Morning Dear'. Some of the songs on 'Looks Like Rain' are segued with sounds like rainfall and trains which are lifted from the Mystic Moods Orchestra album 'One Stormy Night' and which add to the chill factor although the unnerving ending to the return to 'Write A Song' which follows those sound effects sounds like it's from a human source. Song 3 = 'Good Morning Dear' Having just mentioned this song reminds me just how good it is and how it has to appear near the top of my list. Taken from the 'Heaven Help The Child' album, it borrows the melody and "Yesterday's newspapers…" lyrics from 'Angeline', opening with that ghostly choir singing again. This album was released some four years later than 'Looks Like Rain' but it wasn't just Newbury running out of ideas and recycling old glories, he's fashioned those lines into a song that is so good that it's one of his most-covered. Newbury again almost speaks the lyrics, his voice seems to be almost breaking up at times. Far too often Newbury's music has been labeled as 'country' but this is some of the deepest soul music I've ever heard. No-one can describe the pain, the hurt of a love lost or love never gained like Newbury can. His lyrics cut deep and his music, delicate but augmenting that hurt is simply beautiful. Song 4 = 'San Francisco Mabel Joy' This song appears on both 'Looks Like Rain' and 'Heaven Help The Child' but the difference between the two versions is very slight. The song centers around the 15 year-old son of a red dirt Georgia farmer who "jumped a freight in Waycross, wound up in L.A." and who, after spending time with Mabel Joy, "destitution's child born of an L.A. street called Shame" and falling foul of "a merchant mad marine" when he paid a visit, ends up in jail only to break out on another freight train to take him back to Mabel Joy to discover she has "left this house four years today, they say she's looking for some Georgia farm boy". It's a heartbreaking performance and those ghostly backing vocals send shivers down the spine once more. Song 5 = 'She Even Woke Me Up To Say Goodbye' Another song that has been well-covered and another song that I didn't realise was written by Newbury. Although these songs are so well-structured that most artists would find it difficult not to do the songs justice, these original versions by Newbury do have that special magic that only he could bring to his songs. This is another sad break-up song and yes Newbury covered the subject on many of his songs but few can write about lost love as brilliantly as Newbury did. Song 6 = 'I Don't Think Much About Her No More' And here's another one, it actually follows my previous choice on the 'Looks Like Rain' album. I've been listening to music for over half a century now and I can still be moved by new music that is being made but I thought I'd heard and loved already, all the classic albums from my youth. How the hell 'Looks Like Rain' passed me by I'll always wonder! Once again the song is a heartbreaking ballad, Newbury almost talking rather than singing and those eerie backing vocals add so much to the melancholy feel of the song. Song 7 = '33rd Of August' On the album 'Looks Like Rain' this song is coupled with 'When The Baby In My Lady Gets The Blues' like the opening 'Write A Song / Angeline' but I've chosen just the first song from this coupling this time. It's the first song on my list that can't really be considered a love song. Not for the first time there is more said in those background vocals and even in Newbury's wordless vocal section, than many of his contemporaries could convey in their lyrics. As I listen to the song again the way that it segues seamlessly into 'When The Baby In My Lady Gets The Blues' almost urges me to include this song as well, as it's the owner of one of Newbury's prettiest melodies but there are just so many brilliant songs to choose from… Song 8 = 'Cortelia Clark' Another song that doesn't deal with love, at least not in the obvious way of love lost, gained or heartbreak. As Newbury draws you into this tale of an old, blind street singer recalling that he was just a boy when the Bluebird Special came through on its first run south to New Orleans, which he witnessed with "a blind old man and I, we came to Guthrie just to see the train, He was black and I was green". The song, however, is still full of sadness, the passing of the blind man ensures that and confirms once again what a skilled writer Newbury was. Song 9 = 'Song For Susan' Taken from the 'Heaven Help The Child' album, this song was undoubtedly written for and about Newbury's wife, Susan. It's another classic Newbury love song, his vocals are so expressive and it's here, where, if pushed to name a contemporary of Newbury's to compare him to, that Kris Kristofferson's name would come to mind. Kristofferson championed Newbury and even wrote the liner notes for 'Looks Like Rain'. "I find myself seeking her hand as I drift off to sleep, if I'd never known her God only knows where I'd be", it's Newbury laying his feelings bare and connecting with the listener, something he was an expert at doing. As the song closes Newbury once again sings the "yesterday's newspapers" line from 'Angeline' and 'Good Morning Dear' but this time the forecast is for rain before adding a line from 'Write A Song' as thunder breaks. It's as though Newbury knew the power of such simple descriptions and understood how the listener would interpret them. Song 10 = 'Frisco Depot' It's almost impossible to choose just ten songs even when concentrating on these three albums but I'll go for this, as it has that haunting feeling again, those backing vocals at their chilling best. "Frisco's a full day from home when you can afford to fly, but it might as well be the moon when you're as broke as I" are the lines that open the song, Newbury at his melancholy best, before we get "When you're cold there's nothing as welcome as sunshine, when you're dry there's nothing as welcome as rain, when you're alone there's nothing no slower than passing time, when you're afoot Lord there's nothing as fast as a train". Newbury always kept it real. Mickey Newbury died at the age of 62 of emphysema in 2002 before I fully discovered his music. I thought that having lived through the '60s and been obsessed with music since the early '60s and kept up with all the changes as best as I could, that there was little left for me to discover from those years. I was wrong. Mickey Newbury was so much more than 'An American Trilogy' the one song that I was really familiar with of his. If I'd taken the time back then to listen to Newbury's own version of that epic instead of the more famous ones I'd like to think that I would have investigated his music more way back then. As it is, I missed out on Newbury's music for decades and if I could change that I would. During the six or so years that I've had Newbury's music in my life, it's helped get me through some hard times and if I'd been open to his music when it was originally released, I know it would have helped me during other periods of my life. I know that I'll listen to Newbury's songs for the rest of my life, not just these three albums but his later ones too, some of which I'm still discovering. Newbury never lost his talent for music that's obvious from his later work. I'm a lover of vinyl and will never give up my original copies of The Who and Small Faces early albums, nor 'Pet Sounds' and the (UK) Nirvana albums but just try getting these incredible sounding CDs out of my hands! I can't say that Mickey Newbury's music changed my life, but had I discovered him when I should have there's little doubt it would have.
Band Links:-
http://www.mickeynewbury.com/
https://en-gb.facebook.com/mickeynewbury/
https://twitter.com/mickeynewbury
https://en.wikipedia.org/wiki/Mickey_Newbury
Visitor Comments:-
915

Posted By: HemelRog, Hemel Hempstead England on 12 Mar 2020
Greatest singer and songwriter that ever lived.Sad sings that somehow lift the spirits.
---
Pennyblackmusic Regular Contributors
---