---
New Order
-

Ten Songs That Made Me Love...
published: 24 / 12 / 2015
---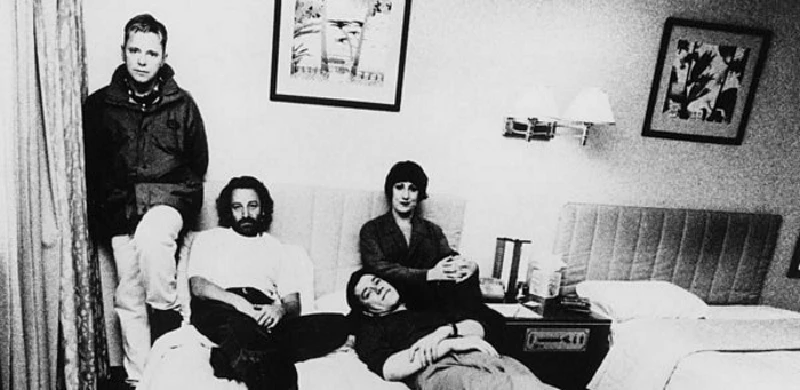 intro
In our series, in which our writers write about ten songs that made them love a particular band or artist, Mary O'Meara reflects on her favourite New Order songs
I remember the time New Order first pervaded my consciousness. It was at the start of a Maths class back in school when, in what felt like a spontaneous movement (though may have been orchestrated), around six boys in the class started tapping out the rhythm of the drum machine solo intro to "Blue Monday" on their desks in perfect unison. I don't really remember what the teacher said or anybody else for that matter, but I know I thought it was one of the coolest things ever and it turned a dreary day into a few moments with meaning. That band from Manchester, the same city as my newly found special band The Smiths, seemed monumentally important. I didn't know any of their records other than 'Blue Monday' and I didn't even know what to make of the record at that time or that age. I wasn't really aware of the Joy Division story other than a vague knowledge that something tragic had preceded this incredible piece of music which carried a feeling almost impossible to articulate with words, managing to bypass language and express the kind of sadness we've all felt but seldom speak of. Neil Tennant once described the Pet Shop Boys as "the Smiths you can dance to", and the same could probably be said about New Order. As miserable as the reputation of all three of these bands is often believed to be, they have undoubtedly brought me more happiness than most of the so-called upbeat music I can care to think of. One of the reasons I love New Order is they don't really pretend it's not raining, they just dance in it, they get fully immersed in a proper downpour and as you probably know, that can be a very exhilarating thing. I could have chosen twenty songs that made me love New Order but we'd be here all day so I've settled on ten and though I haven't included anything from the new album 'Restless' this isn't because I don't think it matches up to their back catalogue. I simply haven't had a chance to listen and live with it much as yet so I can't dive in there and pull a track out. 1, 'Blue Monday' (12" single, 1983) The biggest selling 12" record of all time....and one of the most ground-breaking pieces of music ever created. This record alone has its own mythology and many people have a story to tell about it. It doesn't matter how many times I've heard it, how many versions, how many times it's discussed or name-checked, it still blows me away right this minute as powerfully as it did many years ago. For a track so submerged in layers it still manages to sound stark. "What's it about?" is often asked, and though I'm pretty certain Ian Curtis and the aftermath of his death is in the mix it's much more mysterious than that. What or who is the "ship in the harbour", for instance? But truly, at the end of the day what's great about this song is its strange abstract nature, it refuses to yield a definitive answer to its enigmatic energy, to the kind of questions it asks. To me it's a song about feeling and fighting numbness, the masterful electronic machine battling it out with the human soul. It's a completely modern sound that still pushes boundaries, still inspires. Like several other New Order songs the title words don't appear in the body of the lyrics and somehow this strengthens it. It's almost an announcement, drawing you in and rattling you around. It's colossal as much as it's claustrophobic, compelling as much as disturbing. 2. 'True Faith' (7"/12" single, 1987) This is simply one of the most beautiful and saddest songs I've ever heard. It never fails to emotionally punch me in the stomach at the same time as it lifts my soul in a celebratory way and that dichotomy of feeling is one of the things this band do best of all. Even though you can drown in the melancholy you can also catch onto the soaring soulful quality that pulls you up - not down. I'm well aware this song has a kind of chemical subtext, and perhaps there's artificial highs and lows swooping throughout, but there's also a purity, a drug-free sense of wonder that the shade of the morning sun can be so awe-inspiring, it can make you cry as much as it can lift your spirit. There's also something in here about the cycles of nature and the cycle from childhood to adulthood and beyond, with the sun dipping and rising, blinding and stunning, illuminating our thoughts and feelings and casting us into occasional darkness where we have to have faith that it will rise again: we depend on that true rather than blind faith. 3. 'Regret' ('Republic', 1993) Again, this song is tinged with sadness yet it also envelops you with a warmth that melts that sadness away like the sky gradually reclaiming its blueness after a grey spell. The simplicity of the track is its strength both musically and lyrically. Those opening lines, "Maybe I've forgotten/The names and the address/ Of everyone I've ever known/It's nothing I regret", still stop me in my tracks as they are shocking in their detachment, yet there is a part of many of us that longs for that kind of freedom from ties to the past....and interestingly this song was written before the proliferation of social media which makes it even harder to escape from social demands so it would probably be even more revolutionary today to make such a declaration. Yet, though the song on one hand yearns for seclusion it also longs for alone time with that one special person. It's a love song in essence, recognizing the passing of time and the changing significance of people in your life: "You were a complete stranger/Now you are mine". I think what's so sad about this song on some level is this inability to be allowed time and space and energy to give to a person you clearly want to rather than people you feel you have to - that's the regret. 4. 'Mr Disco' ('Technique', 1989) It's another New Order song with a title that doesn't show up in the lyrics. Why do I love this song? It just really captures the sound of summer coming to an end - that yearning, that searching feeling, trying to find something/someone that's drifted away. Mr Disco trawls the clubs of "Ibiza, Majorca & Benidorm too" but can't find the object of his affection. New Order's reportedly hedonistic time recording this album in Ibiza (though finished in the UK) certainly produced a sound clearly influenced by the Balearic beat that was going on around them, yet their sound is still unique to them. New Order always sound like New Order whilst managing to sound fresh and different. They also sound like they're not TRYING to sound fresh and different – it's just an organic process. 5.'1963' ('Brotherhood', 1986) I almost decided against including this song because it's so baffling and uncomfortable lyrically and difficult to know what it's truly about, but that would have been wrong because it's such a strong record. There's a popular idea that it's about JFK and a conspiracy theory that he wanted Jackie (his wife) killed so he could marry Marilyn Monroe and hired a hit-man but ended up getting shot himself. I'm not sure this really makes sense as the song mentions January 1963 and Kennedy was killed in November and also it seems to be Johnny himself pointing the gun. Generally, it's a song about the scary and twisted nature of domestic violence and though it's chilling it has this strange, almost nonchalant tune - which I feel is effectively representative of the veneer of normality these kind of situations can attempt to present. It's a heart-breaking song. It sounds like winter, cold and blustery and a little surreal. 6. 'Crystal' ('Get Ready', 2001) If there's a such thing as the best ever comeback single then this is it in my book. I distinctly remember this record bursting from the radio in 2001 and the excitement surrounding the return of a band who hadn't split up - but were having some kind of hiatus. It felt so good to have them back and sounding better than ever. In contrast to most of the songs in my list this is an irresistible, guitar-driven track. Sumner's vocal is delivered in short, factual statements that drive straight to the heart in their simplicity and honesty. The beauty of the line "It was summer, now it's autumn" never fails to move me. Even though it could be considered almost prosaic on one level, it feels profound and evocative. I'm noticing a theme of seasonal shifts running through these tracks and it's something New Order are masterful at...showing us changing landscapes, scenes blanketed in snow or yellowing leaves set on fire by autumnal sun....what's hinted at in the lyrics is illuminated in the music. Perhaps it goes back to those Joy Division shots that Kevin Cummins did all those years ago in the snow. They are a band that somehow create the perfect freeze frame visually and sonically. And freeze frames can be beautifully fragile, like crystal. 7. 'Ceremony' (7"/12" single, 1981) The end of Joy Division and the birth of New Order struggle to let go of each other's hands on this record - it's neither one or the other but both. Apparently Bernard Sumner played the recording with Ian Curtis's muffled, distant vocals through a machine to try and decipher the lyrics and I believe some of the lyrics are from Sumner and Hook and some from Curtis. It doesn't really matter I feel, as the song is a merger of the past and future, it's really about eternity ("watching forever") - it swoops and swings, it hovers and falls and picks itself up. It has a precarious but workable structure - all kinds of energies meld together to try to find a way out, to find a way forward. It's simply a masterpiece. 8. 'Guilty Partner' ('Technique', 1989) Back to the sun-drenched shores of Ibiza for another track from "Technique" - I love this song for the melody, the intensity, the knowingness....the silent certainty of the sun setting on the beach and rising again. It's just a perfect piece of songwriting with a flamenco guitar break that keeps it firmly rooted on location and firmly in my favourites list. 9. 'Temptation'('Substance', 1987) I remember having 'Substance' on cassette - or two cassettes, as it was a double album and this 1987 version is the one I first heard and loved. I don't really know why this song is called 'Temptation' and it doesn't really seem too important to try and figure that out. It's not really a song about having it figured out because to me at least it's about being knee-deep in experience "Up down/Turn around/Please don't let me hit the ground" - a feeling of literally being caught in mid-air - lost in a feeling - not wanting to bump into restriction (whatever that might be). He knows he has to walk alone to find his soul but he's not seeking it in a cerebral sort of way. This is a very physical song. You almost HAVE to dance to it. I also love the uncertainty surrounding the person's eye colour - because it's not the colour that matters, it's the beauty and that's what he's struck by "I've never seen/met anyone quite like you before." I believe this is the track most frequently played live by New Order and it's easy to see why. It's definitely about getting on your feet and chances are you'll find your soul somewhere throughout. 10. 'Bizarre Love Triangle' ('Brotherhood', 1986) I had to include this track. It's another unhappy love song stuck in a deeply muddled situation ("Every day my confusion grows"), and judging from the title this is due to the entanglements of a love triangle that has a bizarre element to it. There's a sense of the singer only being able to be set free by the person he's singing to uttering the words he can't say....a very powerless situation for him so he's praying for that moment of release. Despite the heavy dose of melancholy in the mix there's a strangely uplifting quality in the sweeping, circling synths - a sense that his liberation WILL come. And somehow this is where it all comes full circle because the essence of New Order's music for me is this kind of transcendent quality, spiritually rising up from the misery, that recurrent image of dancing in the rain under the Northern skies, finding inspiration against the bleakest backdrops and comfort in the most unlikely places.
Band Links:-
https://www.youtube.com/user/neworder
https://instagram.com/neworderofficial/
https://www.facebook.com/NewOrderOfficial
https://twitter.com/neworder
http://www.neworder.com/
Have a Listen:-
interviews
---
Interview (2006)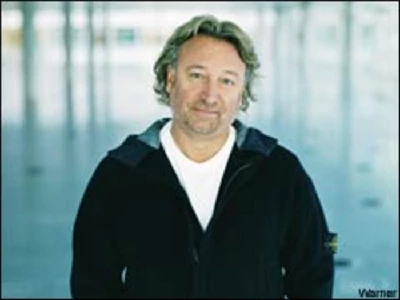 Mark Rowland talks to New Order and Joy Division bassist Peter Hook about his new career as a DJ at one of his sets in Carlisle
related articles
---
Nicky Crewe: Feature (2015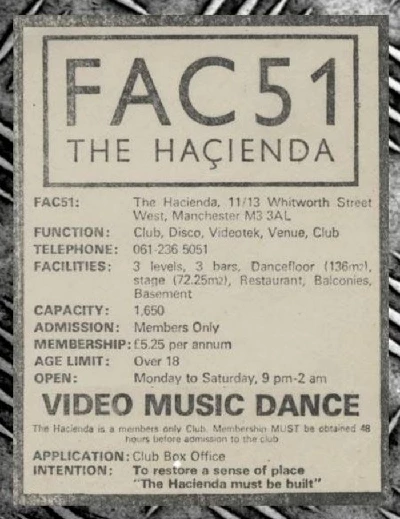 Nicky Crewe reflects on what she both remembers and does not remember about knowing from her teens Factory Records boss Tony Wilson and working the door at the legendary Russell and Hacienda clubs
Pennyblackmusic Regular Contributors
---