---
Miscellaneous

-

Ten Reasons That Made Me Love...
published: 25 / 8 / 2015
---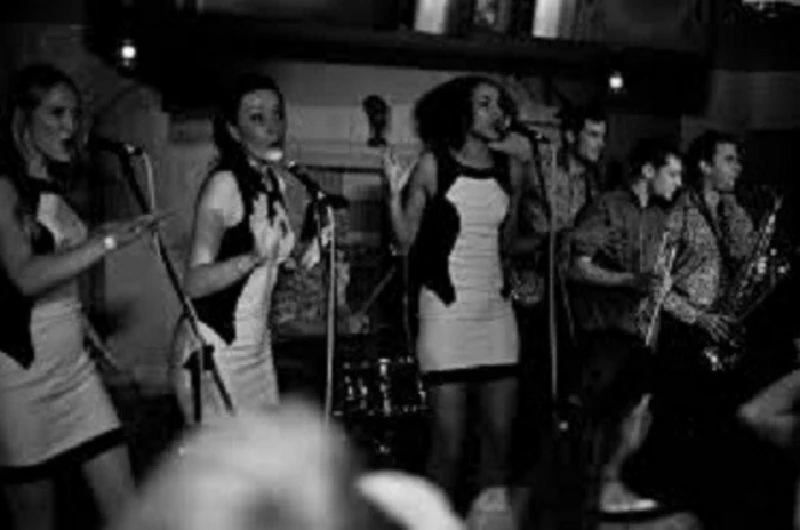 intro
Renamed' Ten Reasons That Made Me Love...' for one edition only, Dave Goodwin in 'Ten Songs That Made Me Love...'reflects on his passion for Northern Soul music and the things which he loves about it the most
My first encounter with Northern Soul came quite on early in my life when my stepsister married a guy who owned a record shop in Nottingham's West End Arcade. They would come round now and again and speak of their escapades last night at places like Wigan and Stoke, and I would often wonder why folk would dress like 60's throwbacks and go to such lengths to listen to some guy playing records until the early hours of the morning. I could tell that my dad wasn't keen either. One day I went round to their flat and Kevin had shelves of 45s all over the walls, and I found out that he did a show on the local Radio called 'Soul Train'. It was all beyond me at the time. I was around nine or ten and heavily into Alvin Stardust! My next furore into that world came from my dad. He was always whining about Kevin "keeping her out too late dancing to crap" and was convinced that they were taking "those pills like you see on the telly." When I delved into my dad's record box though, I found nothing but Tamla, Stax and other black soul niceties. Oh, what fun I had rubbing it in! It all began to kick off for me finally when I met my soon-to-be wife who was into this weird world of nocturnal shuffling on wooden sprung dancefloors, and I learned very quickly that I had to learn to dance. And I still can't. But that's okay because there is a saying in the Northern Soul world that "DJs can't can't dance." Here are my 'Ten Reasons That Made Me Love...Northern Soul'. 1. The Vinyl I soon became an avid collector of all things soulful , and would go to all kinds of record fairs to pick up things. I was always skint because I spent it all on records. I started off buying bootlegs and reissues because they were a cheap way of getting the sounds, but then began buying original items. I found myself slowly being taken over by the soul snobbery that today I find a little laughable. But it is addictive. I would hunt down the original and, as anyone who has had a glimpse into this world will ver ify, it becomes quite expensive too. I sometimes spent three to four hundred pounds on the original disc of which there might have only been fifty or sixty ever made. I was into vinyl from a young age but this was different. I was now delving into not just the pressing but also demos and promos of that original already obscure 45. I would then be seen in dark corners of soul nights checking what guys had got in their record boxes for sale. Discs were going for thirty to fourty quid to hundreds of pounds! I was addicted to the smell of it, the colour of it and the rareness and obscurity of it! I looked (but often was not able to afford) many of the real gems of the black wax! My head was like that scene from 'Total Recall' when that guy's head swells up and explodes. I loved it! And I still do. I have downsized my collection over the past few years, mainly because my man-cupboard is not big enough and i have been refused an extension to this by my wife. I will always, however. cherish the ones that I have kept. 2. The People My wife and I have met some really colourful people through Northern Soul. One of the first people we met at a Skegness Weekender became a really good friends of ours and only lives a few miles away. We have met some very strange and eccentric people too, including one couple, who we went back for coffee with, that we found out were cross-dressers, or at least the male half was. He showed us a few photos, and we quickly bade them goodnight and scarpered. You hear many tales now of the way it was, stories of drug-fuelled dance and sex parties, and there was that element. The new 'Northern Soul' film that recently cames out makes soul nights out to be full of violence but that is totally wrong. We have never saw any fights or trouble. The REAL people involved in the Northern Soul scene are in it for two main reasons, the sounds and the friends they have met along the way. I had the pleasure of running my own Soul Night in a local pub and met some great characters there. We had a big mod/scooter following behind us mainly because the landlord was an aging mod. Unfortunately it was shut down due to noise pollution. There were a number of flats opposite the back room where we held it and they complained about the music blaring out at midnight Northern Soul has been still as much of an ongoing theme as ever since I joined Pennyblackmusic. I have been fortunate enough to not only to write about some of the wonders of this magical scene but to meet a lot of the players too, whether it be the DJs or the original singers. I had the chance to photograph the great Bettye Lavette a short time ago. 3. The DJs There has always been a colourful array of DJs, but what fascinates me here is the mentality that ensues at all nighters and soul nights. A lot of venues have policies now, and the whole scene seems to be governed by one policy or another. There is, even if they don't know it themselves, but to someone looking in, a huge 'one-upmanship' attitude in the soul circuit. I got mixed up in it once, and it just makes me laugh now how serious people get about what can be played and what can't. I played a bootleg once when I was DJ-ing and was instantly reprimanded and told, "There are no boots being played here, mate." Some venues have a no CD policy and play just vinyl. But with the rising demand for original vinyl there is very little left, so ironically most people have to resort to buying bootlegs. Some have style policies meaning that they only play one genre like oldies or modern. I love the snobbery and the one-upmanship of DJ's but I sometimes feel that they have lost the real reason they are involved - the music. Today they seem to be too obsessed with owning the right records and not satisfied with just appreciating and celebrating the scene they love. 4. Record Fairs/Lists After moving around in the same circles and dealing, I started to get record lists mailed to me from various dealers and sellers. Some of them used to come with a CD with soundclips on them so you could hear what you were intending to buy. My eagerness in waiting for the next list to drop through the letterbox was intense. There is nothing finer for a collector than walking into a big hall and being overpowered by row upon row of stalls all selling vinyl. They are usually held in community centres or village halls, but the big events are held in sports halls. And this is where it gets really anal...the smell of it! You walk into the hall and down the first row looking for the tell-tale signs and you are addicted by the musty aroma of black vinyl and record sleeves. Don't believe me? Ask a collector... 5. The Venues Oh my lord, have we been to some dodgy places in our time! Most of the soul nights used to be in working men's clubs with cheap beer, and after hours you would make your way to a theatre or a dance hall somewhere and groove the night away. Nowadays a lot of events are in gym halls because of the floors they possess. There are still some of the old venues keeping the faith like The Grosvenor in Skegness and there is a big Northern Soul following also at Butlins just up the road there. The seaside town is now a ripe place to find a soul night or weekender. Places like Prestatyn, Cleethorpes, Blackpool and Whitby all have some wonderful events attracting wonderful people to dance to wonderful sounds. Some of these old buildings have some stories to tell, I'll bet. 6. What Has It Done for Music? How many tracks can you think of that were spawned from the Northern Soul scene? 'What' was originally recorded by Judy Street. 'Tainted Love', which was a huge 80's hit for Soft Cell, was recorded by Gloria Jones. What about Texas? Ever wondered why Spitieri's sound is all Motownish? How many singers have covered the Atlantic, Stax, Tamla sounds that came before? What about adverts on the telly? KFC adverts are one hundred percent Northern these days, one even sporting the great Frank Wilson. Whiskas cat food used Rubin's 'You've Been Away', and now Shredded Wheat have also got in on the act. Have you heard Will Young's new single, 'Love Revolution'? The list is endless. Everywhere you go your ears are treated to some sort of soul. 7. The Tunes Where do I start here? I'll mention a few specific tracks next, but does anyone know the difference between the Marvellettes version of 'These Things Will Keep Me Loving You' and the Blue Sharks version? Well, the Blue Sharks is arguably a hundred times better and about four or five grand dearer. Over the years I have discovered some wonderful sounds, and the Northern Soul/rare soul scene is so big that I will still be discovering temfor the rest of my days. 'I'll be Loving you' - the Soul Brothers Six, 'Make Me Yours' - Bettye Swann, 'Don't Turn Your Back On Me' - Jack Montgomery, 'I Thought You were Mine' - the Superlatives, 'You Cant Go on the R&B Side - Lonnie Lester along with 'I'm On My Way' and the brilliant Barbara Dane , 'Wade in the Water' and Marlena Shaw and the vocal version to Ramsey Lewis' track and I could go on and on and on... 8,9 and 10 - The Sounds That for Me are the Epitome of Northern Soul 8. 'I Have Faith in You' - Edwin Starr I have had the chance to meet the late, great Edwin Starr, witness his brother Angelo at The Jazz Cafe in Camden and also to interview Angelo and talk to him for Pennyblackmusic about Edwin's life and carrying on the Starr tradition. Edwin had his own soul night at the Shed in Beeston in Nottinghamshire before he sadly passed away a few years ago. Once a month we would spend overnight at the in-laws so we could go there! This, for me, is him at his best. It's all about his meeting and going out with a girl that everyone is telling him not to. She sounds like she will only lead him into trouble and dump him in the end, but Edwin has faith in her and tells them all in no uncertain terms. I can 100% relate to this man's plight. His sublime vocals on this are just about the most soulful you will ever hear. I picked a copy up for as little as a tenner, a while ago in Beeston's Styring Street. That has sadly been knocked down now to make way for a new Tesco. 9. 'Under The Streetlamp' - The Exits This is just so so soulful it is unreal. It is all about a bunch of chaps hanging about in the evenings talking about what they are going to do and when they are going to hit it rich. "Bobby wants to be the heavyweight champ!" Again the vocals are exquisite but the whole arrangement is just so powerful. I managed to pick up a demo copy of this a few years ago, but the original set me back £150 about ten or fifteeen years ago. I had been looking for a pressing, but had no luck for ages and I saw this on a record list, I think from Pete Smith in Wolverhampton. 10. 'Open the Door to Your Heart' - Daryll Banks As soon as the brass kicks in straight from the start, you know this is a slab of Northern Soul class of anthemic proportions. Banks excels on this and pours his heart out to his girl. I cant tell you how much soul is squeezed into just two and a half minutes here. I was brought up in the 1980s and have a big 80's record collection. Over the years I have collected all genres from all different decades, but it is songs like this that keep me returning to my record deck to play some Northern Soul obscurity to death. I have the UK Stateside version with 'In the Pocket' on the B side. I think i got it for around £20 about 20 years ago from a record fair in Walsall after stopping out after a soul night somewhere in the West Midlands.
Picture Gallery:-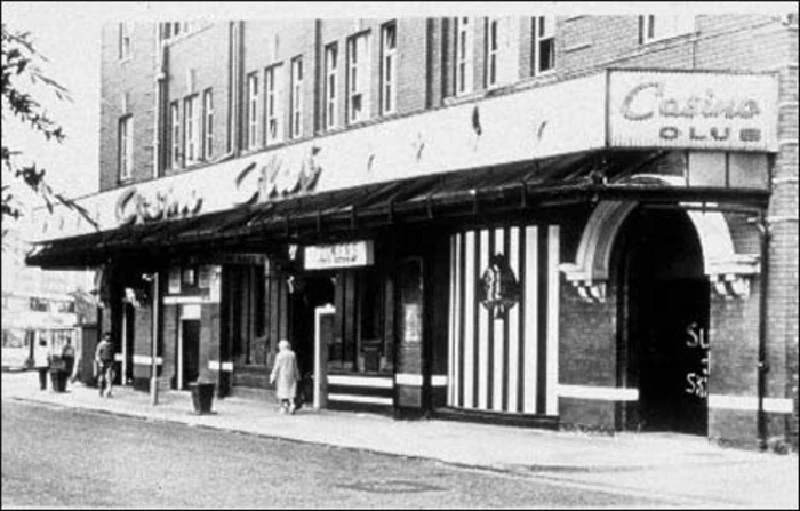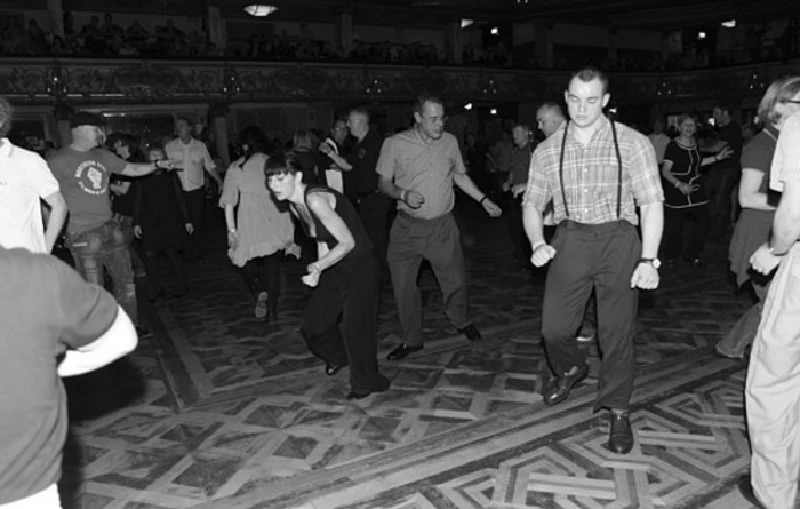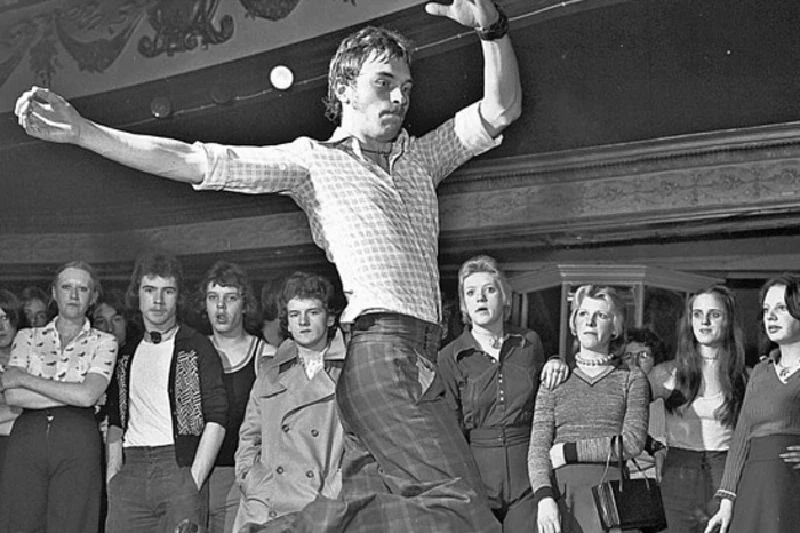 Pennyblackmusic Regular Contributors
---