---
published: 21 / 5 / 2015
---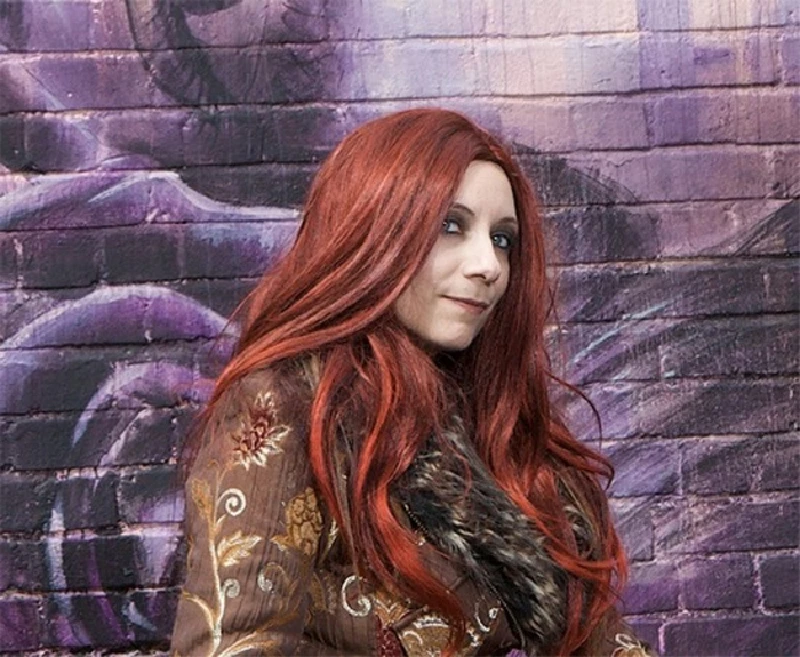 intro
Former Violet Hour front woman Doris Brendel talks to Nick Dent-Robinson about her extraordinary upbringing and latest solo album, 'Upside Down World'
Doris Brendel didn't have the most likely background for her life as a powerful rock and blues singer, songwriter and multi-instrumentalist. Now approaching fifty and still hugely busy writing and making music, Doris first found fame fronting up the Violet Hour, a short-lived funk/blues/jazz and "dream prog" band which attracted a cult following at the start of the nineties as they toured with bigger names like Marillion and Nils Lofgren. Doris sang in a style some compared with Janis Joplin and she played flute, saxophone and guitar. Few of the fans who saw her then would have known - or possibly cared? - about Doris's family background or her origins living in Vienna. In those earlier days Doris avoided using her family name, not wishing to draw attention to her heritage. But her story is a fascinating one - as she revealed to Nick Dent-Robinson when he met her at her hillside home near Henley-on-Thames. Vienna was Doris Brendel's birthplace - and she spent her first twelve years living there. By the time she was enrolled in her first private kindergarten in the city, Doris's father, Alfred Brendel, was achieving worldwide recognition as one of his generation's finest classical pianists. Her mother, Iris Hermann-Gonzala, was an opera singer and ceramic artist. But when Doris was just five, her parents divorced. By now her father was travelling internationally and he was soon to establish a base in London with his second wife, Irene. Doris remained in Vienna with her mother. "I do have vivid memories of my young days in Vienna," Doris recalled. "My mother and I lived in the heart of the city which is beautiful with a wonderful atmosphere. Though I am not sure I appreciated it when I was there. I have returned many times since and done all the art galleries and other attractions. In fact I was at the opera in Vienna a year ago. I've always loved Mozart's 'The Magic Flute' – though I'm not actually a huge fan of opera singing." "My childhood in Vienna was rather solitary and not very easy at all," Doris continued. "My dad was Austrian with parents I used to enjoy visiting at their home in Graz. My grandfather, who had been a Nazi sympathiser, used to entertain me with magic tricks and my grandmother cooked wonderful Austrian food. But my mother - who I spent most of my young years with - was a more complex character, largely due to her family history which I'll briefly explain." "My mother was born in Berlin to a German Jewish family. She spent her entire childhood in Argentina where her grandfather had made a vast fortune with a grain shipping business. He employed a lot of his relatives. He had a son and a daughter who was my grandmother. She was an heiress with bad taste in men. There were many suitors after her money. Her second husband was my grandfather. He was a gigolo and invented the name Gonzala to appear more Argentinian...of course it should really have been Gonzalez - he got that wrong! He disappeared when my mother was just four and then my grandmother married her third husband, a cousin who was called Dr Hoffmann. He managed to embezzle a lot of her money!" "My grandmother then committed suicide and my mother's father, the gigolo one who'd called himself Gonzala, did the same - all when my mother was still in her twenties. So she didn't have a very stable background. Also, her step-brother was manic-depressive and was at one point accused of murdering his mother. Plus various cousins had schizophrenia or suffered other kinds of mental illness. It was a totally dysfunctional family – though a very wealthy one. My mother was actually advised not to have children because of all the instability but I have been fortunate and seem to take after my father." "Anyway, my mother survived until she died in 2007 at the age of 77. But she never really recovered from my father divorcing her when I was just five. He met a much younger woman, a German model called Irene. She was a socialite and later became a journalist. As my father's international classical music career really took off - guided by my stepmother - they set up home in Hampstead, London and had three children including my stepbrother Adrian who is now a classical cellist. But the divorce had cast a big shadow over my early years," Doris reflected. "By the time I was twelve, my mother was going to pieces – destroyed by my dad leaving her. It became so bad that a psychologist telephoned my father to say 'Your daughter has to leave' and that's how I came to England. I was immediately put into boarding school. It was a good choice for me, St Christopher's, an independent co-ed, multi-faith, progressive boarding school in Letchworth, Hertfordshire. No uniforms, the teachers were called by their first-names and it was vegetarian - all of which was fine. But I rebelled terribly because I felt horribly abandoned. My dad was always away on tour, my step-mother had just had her first child and my mother was mentally in pieces back in Vienna. It was tough. Still, who hasn't got a story?" The adjustment to England and speaking English must also have been hard? "Actually, it wasn't. My mother was quite a linguist and spoke five languages fluently. And in Vienna I'd attended a French school for six years. I had also travelled extensively with my mother. My passport was so full it ran out of space for stamps. We visited America every summer because my dad often worked there and I was very used to speaking English. Also, my mother used to buy things at auctions and one day she came home with an auction lot that included the Beatles' 'The White Album'. Although there was no contemporary music at home - my mother only listened to classical - I'd already heard people like Abba and the Bay City Rollers on school friends' radios in Vienna. I knew English was the language of popular music. But it wasn't until I started listening to Beatles songs that I really appreciated just how the English language was so right for song lyrics – and what an art song-writing could be." "At that stage I started trying to write my own songs using a classical guitar which was another of my mother's auction purchases," Doris continued. "Nobody knew how to tune it until the window cleaner showed me. I'd had six years of classical violin lessons and soon learned guitar chords. Writing songs on that guitar became my therapy, an antidote to solitude and misery. Anyway, my English was pretty good at twelve and right from my first day at St Christopher's, even the teachers didn't realise I wasn't English." "But suddenly being immersed in boarding school was overwhelming for someone who had led such a solitary existence as an only child. Though I think this strengthened me as hardship can. It pushed me into socialising. And one of the very first things I did was to start a band." Apart from those Beatles tracks, what were Doris's other musical influences? "Well, after the classical diet I'd been raised with - going to lots of orchestral concerts, operas and ballets plus listening to traditional Bulgarian folk songs - arriving in England was incredible," Doris remembered. "Suddenly there was Pink Floyd, Led Zeppelin, Queen, James Brown and, much later, people like Radiohead - all just amazing. Though my record collection still included Holst's 'The Planets' and Prokofiev's 'Peter and the Wolf' plus a bit of Mozart as well as some Bulgarian folk music. My taste has been eclectic from the start!" "In that first school band I did' The House of the Rising Sun' and 'Route 66' plus some other rock classics in a performance for the whole school. There I was, a rather small 12 year-old, just standing out front in my glasses with my little electric guitar. I've never been so scared. But the school loved it and the teachers were screaming for an encore. Looking back, I desperately needed some sort of validation from people, to be the centre of attention - and from that moment I knew that was what I wanted to do. Conquering the fear wasn't too hard. I actually thought, 'What is there to be scared of? What can anyone ever do to me that is worse than the unhappiness I suffered in Vienna?' And that thought gave me great confidence, it really helped." "I continued performing through my school days and later I turned down a place at Lady Margaret Hall, Oxford which was an all-women college then. That prospect didn't appeal to me so I opted to go to university in Leeds - I liked that it was further from London - where I read German and English. But I was gigging all the time I was there. Acoustically at first, performing my own songs solo, but I also supported a lot of other people. It built my confidence and helped me earn extra money. I had wealthy parents but I wanted to be independent and I've always found ways to make money. At school I was paid to work on Reception, I've sold double-glazing and run a stall at Camden market selling band tee shirts. Lots of things." "Then I was in a funk and blues band before being invited to join the Violet Hour around 1990," Doris said. "Before I joined, the band was all instrumental and their output was very complex. I contributed songs like 'Better Be Good' and 'Could Have Been', and I was their vocalist plus played whistle, saxophone and guitar. We were signed by Sony and toured with Marillion, John Farnham and Nils Lofgren. But the Violet Hour only made one album, 'The Fire Sermon'. There was lots of trouble on tour with excesses of drink, drugs plus increasing irritability. And Markus Waite, the keyboardist, had a major breakdown. Despite all their talent, the band weren't destined to be around for long. I left in 1992 expecting to clinch a solo record deal. But that didn't happen. In fact, all of a sudden, many things went wrong." This was another tough time for Doris. Her relationship with her boyfriend, the talented producer and musician, Pete Brown (son of Joe, brother of Sam), suddenly unravelled leaving Doris with a big mortgage to pay on the country home she still lives in. She couldn't even drive a car, having never had lessons. And Doris was at a crossroads in her career. "Fortunately, I am good in a crisis," Doris said. "I gave myself a couple of weeks to reflect and grieve a bit. But then I went into action mode." Doris quickly filled the house with lodgers to help with her expenses. She took driving lessons and passed her test, did several temporary jobs and launched into various musical projects. These included setting up an acoustic and a cappella group - just called 'Doris' - with Sam Brown, Aitch McRobbie and other talented singers. This soon proved popular and attracted interest from record companies, though there was never a record deal. Then Doris formed a rock band called Holy Cow with a guitarist, a bassist and top rock percussionist Richard Newman on drums. Again, the band's output was very well received - especially Doris's song 'It's Time' - but there were contractual issues with Sony so the band couldn't achieve the commercial success they deserved. By now Doris, with her skill in playing a range of instruments and her vocal virtuosity, was in big demand. She was doing a wide range of work in show bands, covers bands and made several big-selling dance records with the Virgin and London labels which led to many invitations to perform in clubs. All of this was lucrative work. But Doris continued writing her own material and over the next years she released a series of beautifully crafted albums, each with an eclectic mix of attractive, innovative material expertly produced and very prettily packaged. In fact the art work on the covers of Doris's albums has itself drawn much acclaim. "I have always believed an album should be a complete package," Doris explained. "The quality of the cover, the photographs, all of it really matters. Of course the joy of vinyl is that albums are bigger with more scope for attractive cover designs. It is great that there's new interest in vinyl records. And I am delighted that, as well as download and CD versions, there is also a limited vinyl edition of my new album, 'Upside Down World'." Like Doris's last album 'Not Utopia', which appeared in 2012, her latest release has been a collaboration with Hertfordshire-based producer and multi-instrumentalist Lee Dunham (formerly in the band Primal Slave). 'Upside Down World' has received rave reviews. Most of the original and refreshingly varied tracks are Doris's compositions and she features on piano and saxophone as well as providing lead vocals in her own distinctive style. As on many of Doris's albums, there is a cast of fine musicians playing instruments ranging from violins, cello, guitars and saxophone through to ukulele. Arrangements and production values are outstanding and the album artwork by Igor Morski and Ian Foxon plus photographs by Piers Allardyce complete a very attractive package. Doris will be touring through 2015 to promote the album. "I am looking forward to being out on the road again," Doris said. "It is funny but 95% of my fan base is male and only 5% female. I think that's a shame. The men like the rockier stuff I do like 'The Devil Closed the Door on Me', the opening album track or 'Slap Me and You Die' whereas women prefer the more uplifting and fun numbers like 'Life is a Mushroom' or 'Upside Down World'. Unusually, a lot of my fans are musicians - which is flattering in a way but not especially commercial. I think they appreciate that I try hard to be original and not too formulaic. I try to make my work stand out." Doris has deliberately resisted past invitations to write "poppy" material for other artists, preferring to focus on work she is really interested in. But have there been career opportunities she regrets missing? "Yes, definitely. I was once asked to do a world tour with Pink Floyd but had my own touring commitments so had to decline. But that was a huge missed opportunity." And what does Doris really dislike – musically or otherwise? "Well, these days I am pretty accepting musically and enjoy anything that's good quality. I have never believed in pigeon-holing music; my tastes are pretty much multi-genre as anyone who knows my own work will appreciate. What I do really dislike in life, though, is spinelessness. I like people to say what they think and I detest back stabbers!" When Doris isn't working, she enjoys just reflecting, reading and walking locally in the Chiltern Hills around her home. "I have a lovely life now, actually," she smiles. "I like keeping busy but I also like relaxing and reading - Terry Pratchett, Tad Williams, Ruth Rendell, Patricia Cornwell plus doing Chinese logic puzzles. I am between dogs right now but have had Alsatians for the last 30 years and used to love walking with my last dog, Zena, a white Alsatian. I still walk but without the dog." "I enjoy seeing my dad too. He has retired from playing and is at home in London more. He is writing a lot - quite academic books, but also poetry - and he does master classes. Plus of course I like spending time with my partner, Rick Palin, who has an academic background - in psychology. He also runs a PR company called Skyfire Interactive Ltd and a Manchester-based rock radio station which is in the process of being relaunched. It is called Firebrand. I don't think I could ever have been a teacher like Rick, though - not even at higher educational level. If I had not been in the music business, maybe I would have become an accountant. Unlike many musicians I know, I actually enjoy keeping track of money - and that's quite important in life, isn't it?" Photos by Piers Allardyce http://piersallardyce.com
Band Links:-
http://www.dorisbrendel.com
https://www.facebook.com/pages/Doris-Brendel/130204340368274
https://twitter.com/dorisbrendel
Have a Listen:-
Picture Gallery:-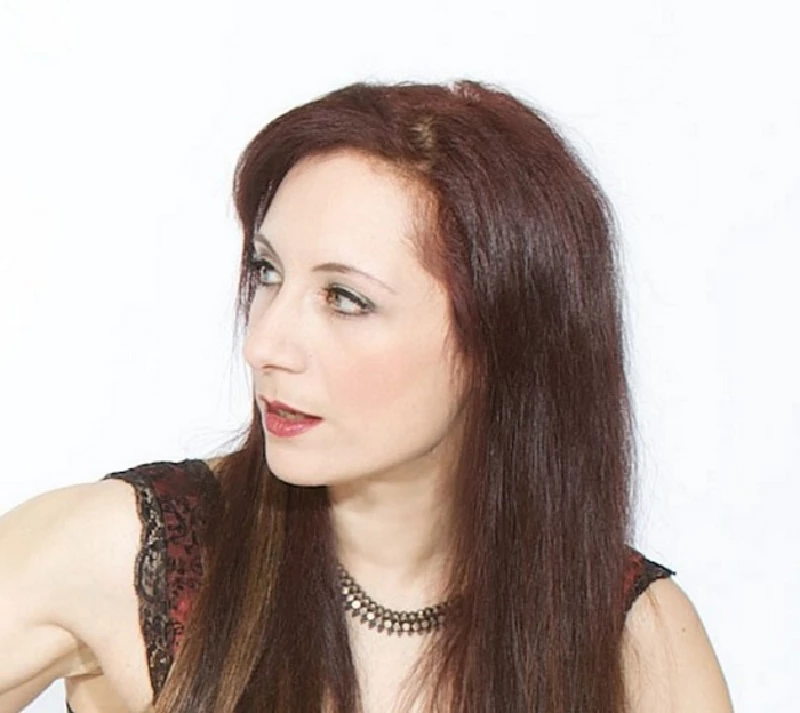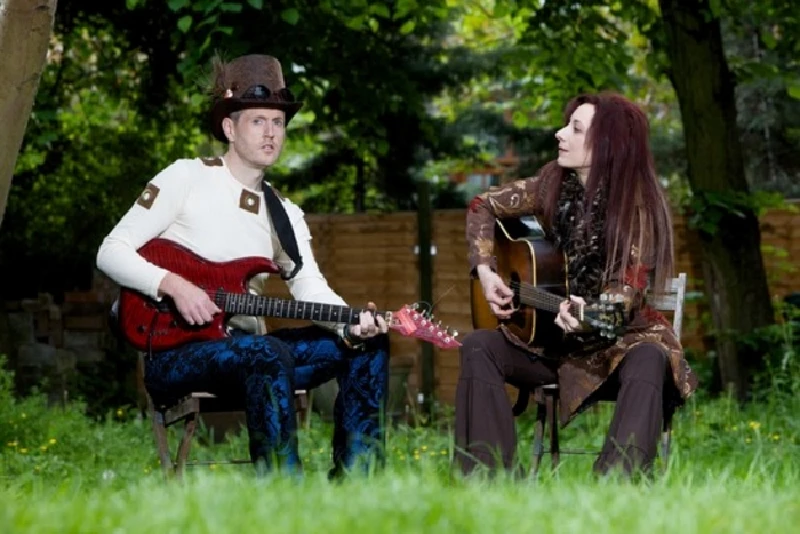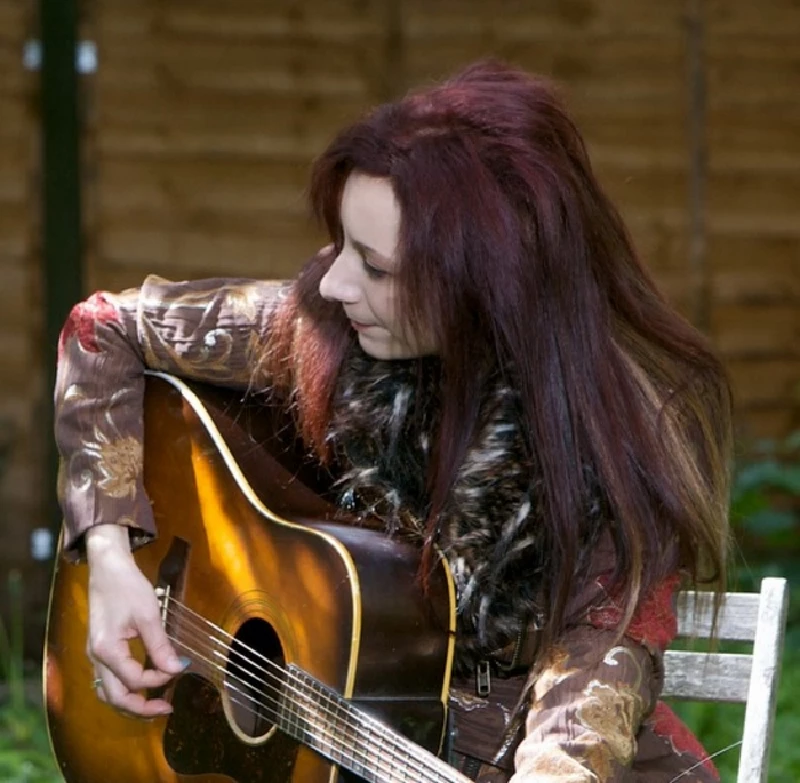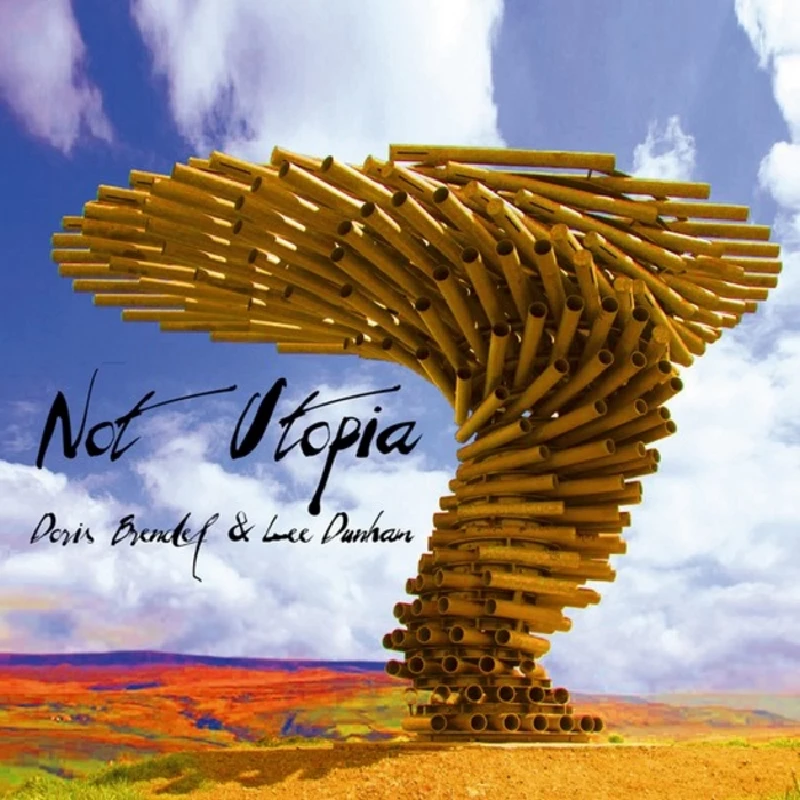 Visitor Comments:-
768

Posted By: Roger Beleffi, Sankt Gallen Switzerland on 24 May 2015
This is a wonderful interview! I love the text. Doris Brendel and Lee Dunham are great artists. Im a big fan supporter and sponsor of the new album upsidedownworld Roger Beleffi
---
767

Posted By: Ian Hall, The West Midlands on 22 May 2015
An excellent interview and article. I'm a huge fan of Doris' music and it was fascinating to read such a well-written piece, with so much background information on her.
---
interviews
---
Interview (2020)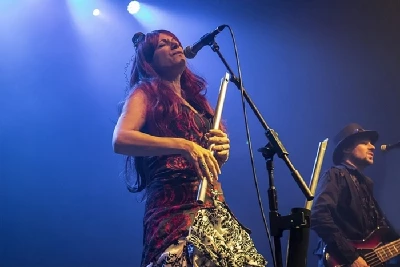 With 'Mass Hysteria', her fourth album with Lee Dunham, due for release in early September, ex-Violet Hour frontwoman Doris Brendel talks to Nick Dent-Robinson about her unusual upbringing and long musical career.
Interview (2017)
photography
---
Photoscapes (2018)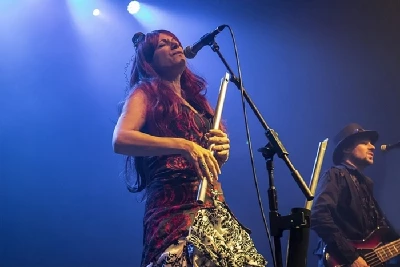 Andrew Twambley photographs Oxfordshire-based singer-songwriter Doris Brendel at a show at The Ritz in Manchester.
reviews
---
The Last Adventure (2010)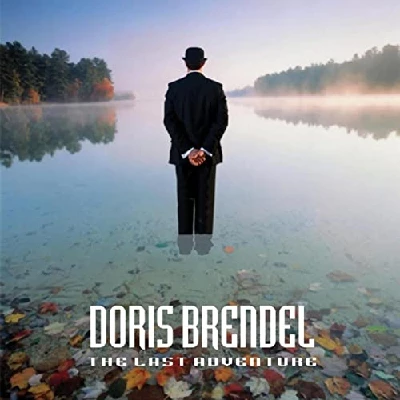 Fantastic folk-tinged debut album from angst-torn former front woman with 1990s rockers the Violet Hour, Doris Brendel
Pennyblackmusic Regular Contributors
---