---
Fall
-

Hex Enduction Hour
published: 7 / 1 / 2007
---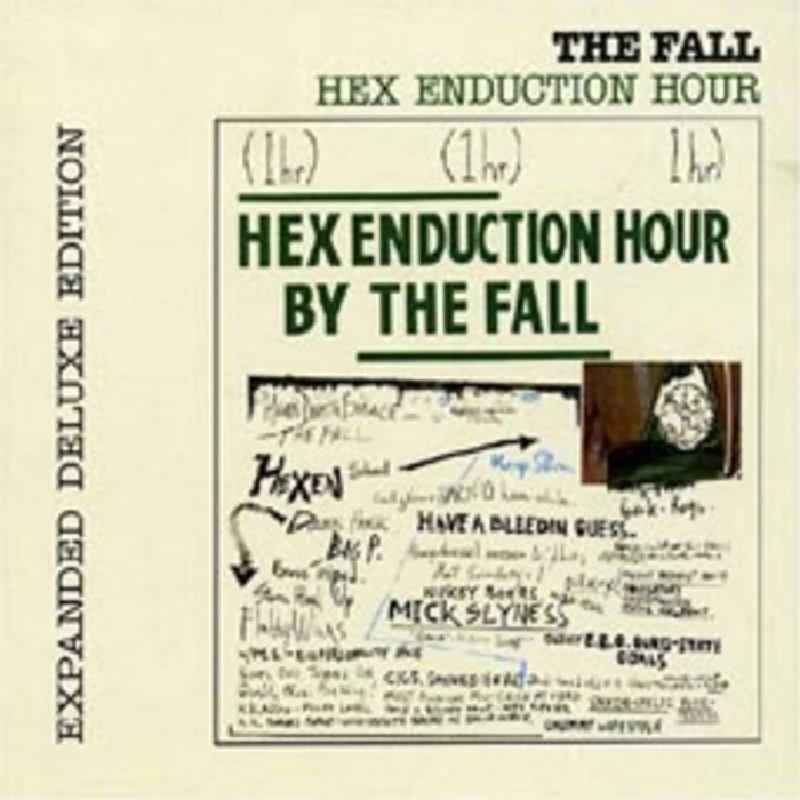 intro
In the latest in our 'Re : view' series, in which our writers look back at albums from the past, Jon Rogers writes about the Fall's forbidding 1981 album, 'Hex Enduction Hour'
The Fall's front man and one constant Mark E Smith wasn't having a great time of it in 1981. The man had been worn down by constantly having to explain himself to people he considered morons and had to struggle on with next to no money. In such a dispirited state Smith was convinced that the band's next album would be its last and wanted to put everything down on what he thought would be his swan song. The mini-LP 'Slates', released on Rough Trade in 1981, had marked an end of what could loosely termed the "political" Fall as albums like 'Totale's Turns', a 1980 live record, documented Smith's idiosyncratic take on northern working class life littered with warm beer and an evening down the working men's clubs. 'The NWRA', the closing track on 'Grotesque', which also came out in 1980, stood for The North Will Rise Again. Building on that class consciousness Smith coined the phrase "Country 'n' Northern" and thought the band was "retrogressive in a lot of ways". Smith, lyrically, became more obtuse and cryptic. Often Smith would splice various snippets of thought, newspaper clippings or whatever was at hand that would build up into a loose stream of consciousness. In part this was due to Smith's growing fascination with mysticism and nineteenth century occultism as expounded by writers such as HP Lovecraft and Arthur Machen. Combined with this was Smith's interest in the science fiction of writers like William S. Burroughs and Philip K. Dick. These influences came to a head with the recording of 'Hex Enduction Hour' which sees the band at their most forbidding. According to Smith the album was "a huge sort of kiss-off to, like, everything". And Smith didn't pull any punches in expressing his cantankerous, misanthropic world view. 'Hex Enduction Hour' is the group's most acidic and abrasive studio album. Recorded in the unlikely locations of Iceland (back in the early 80's the island wasn't the trendy locale it is nowadays) and the Regal Cinema in Hitchin the 60-minute album is caustic and spoiling for a fight. As if the band have fuelled up on cheap lager on a Saturday night and gone looking for a fight. And Smith was in no mood to placate the liberal left. He started as he meant to go on with the aggressive Krautrock pulse of the opening 'The Classical' which saw Smith sneer: "Where are the obligatory niggers? Hey there fuck face, hey there fuck face." Later on the lyrics would help scupper a recording deal from that unlikely of sources, Tamla Motown. According to Smith a contract was even offered up but once the label that brought the world the likes of Stevie Wonder heard the offending lyrics the deal was swiftly pulled. And the 60-minute album doesn't get any less challenging from there. The twin-drum set up of the band storm through 'Jawbone and the Air-Rifle' before rumbling along with the lengthy 'Hip Priest'. The pace is more pedestrian but the group still don't settle down as Smith laconically snarls: "I'm a hip, hip, hip priest" as his bile rises. The short 'Fortress' segues quickly into another Smith rant, 'Deer Park' as he lambasts the so-called "alternative" culture epitomised when he takes a "walk down west 11" (the postcode for London's Ladbroke Grove and Notting Hill) and has to wade through "500 European punks": "Yes, dear chap, it hasn't changed that much It's still a subculture art-dealer jerk-off." And Smith is still ranting on 'Mere Pseud Mag. Ed' which sees him pile on the venom against the publishing world and in particular music journalism as the band vomit up a discordant racket. There's no let up either on 'Just Step S'ways' and 'Who Makes the Nazis' as Smith unleashes his venom on all and sundry including George Orwell, the BBC and "intellectual half wits". After the rather half-baked 'Iceland' the album concludes with the tour de force of 'And This Day', a 10-minute rambling, blistering assault propelled by the twin drum pounding by Paul Hanley and Karl Burns while Marc Riley churns out some eerie fairground organ histronics and Craig Scanlon throws in squawling feedback. Smith is in typically bleak form stating that there is still no "fucking respite here". Effectively the song is their 'Sister Ray'. Finally released in March 1982, the album wasn't that warmly welcomed by the critics on the national newspapers: "Music that might have been invented for the torture of imbeciles," claimed The Sunday Times. Which doesn't seem to be a compliment. Like the albums cover of urban graffitti the album is at times rather messy and full of half thought out statements and nonsensical utterings like 'Hail Sainsbury's' and 'Hexen Death Bubble' and even 'Have a Bleedin Guess'. Who knows what it's all meant to mean and Smith only probably has half a clue anyway. 'Hex Enduction Hour' though is quite possibly Mark E Smith's finest moment to date and certainly marks the zenith of the "early" line-ups of the Fall. The album was re-released in 2005 and cleaned up in remastering and after an initial release on CD another version was released with a second CD of material. Unlike most bonus material put out with re-releases this one is actually worth listening to. Along with the almost obligatory tracks from the relevant John Peel BBC Radio 1 session there are the live tracks which sees the band particularly on form during versions of 'I'm into CB', 'And This Day' and 'Deer Park'.
Track Listing:-
Band Links:-
https://www.facebook.com/thefallmusic
http://thefall.xyz/
https://twitter.com/fallnews
Picture Gallery:-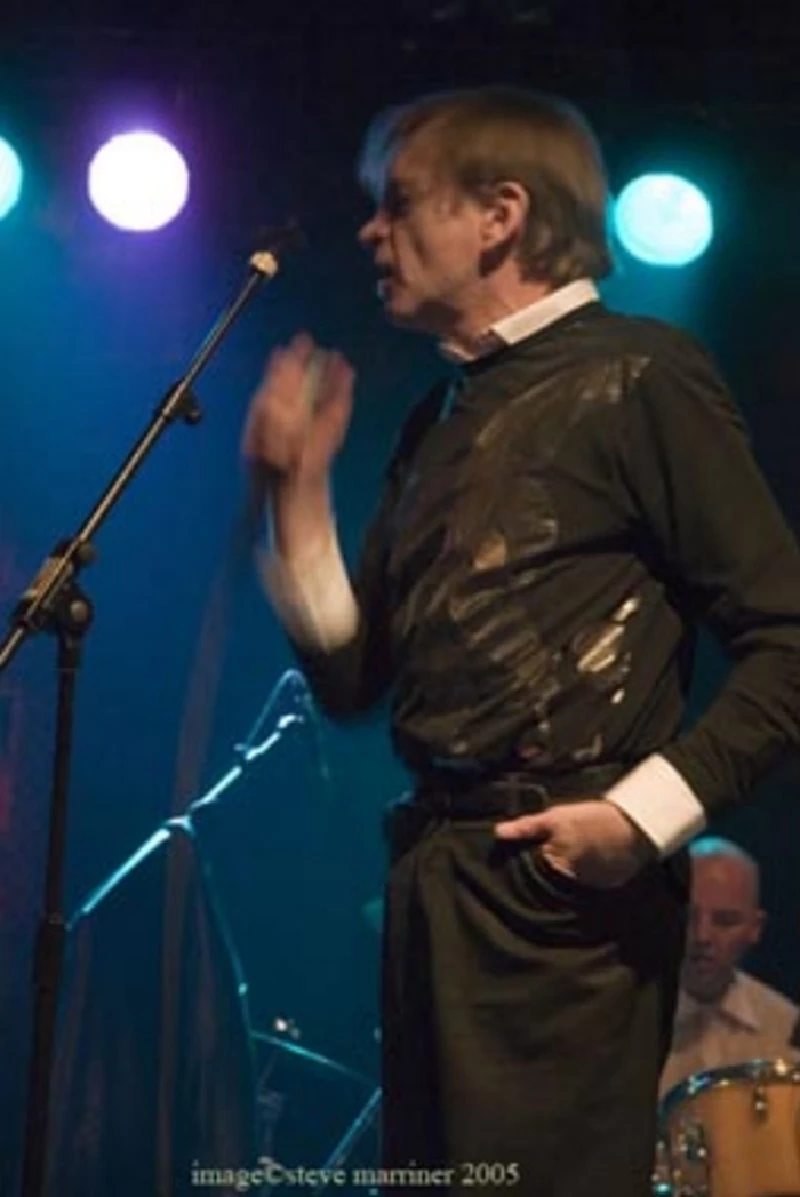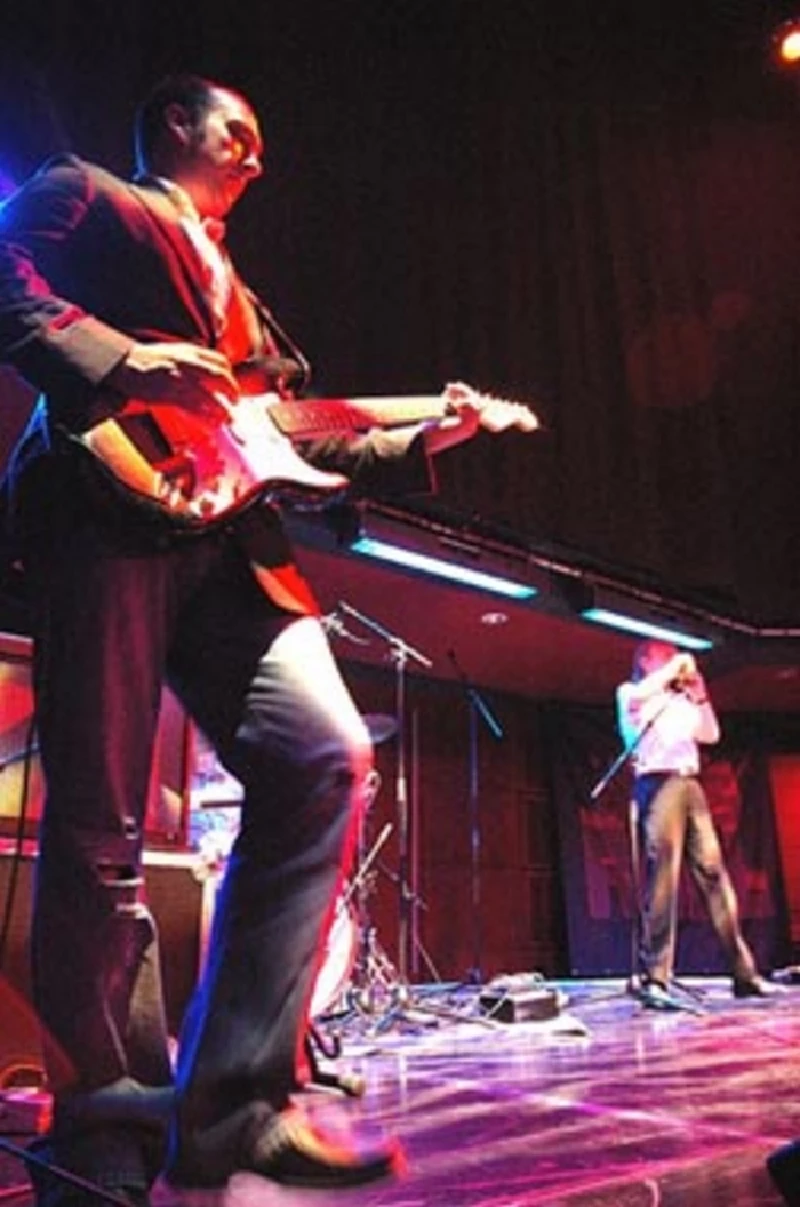 features
---
Ten Songs That Made Me Love... (2018)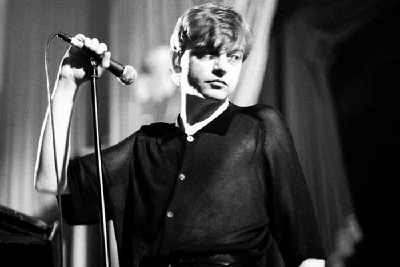 In 'Ten Songs That Made Me Love..' Jon Rogers writes about he went from being a so-so fan of the late Mark E. Smith's The Fall to an absolute fanatic as he reflects on his favourite songs by them.
photography
---
Photoscapes (2017)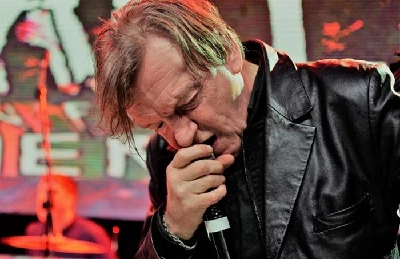 Darren Aston takes photographs of The Fall at the Arts Club in Liverpool on the 21st January
related articles
---
Imperial Wax: Interview (2020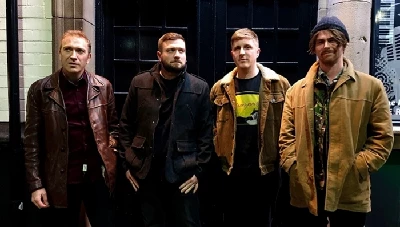 Following the death of The Fall's legendary frontman Mark E. Smith last year the final, longest serving line up to back him have re-grouped to form new outfit Imperial Wax. Denzil Watson talks to them about their acclaimed debut LP 'Gastwerk Saboteurs' and future plans.
Nicky Crewe: Feature (2015)
Pennyblackmusic Regular Contributors
---