---
Fall
-

Live at the Witch Trials
published: 12 / 10 / 2003
---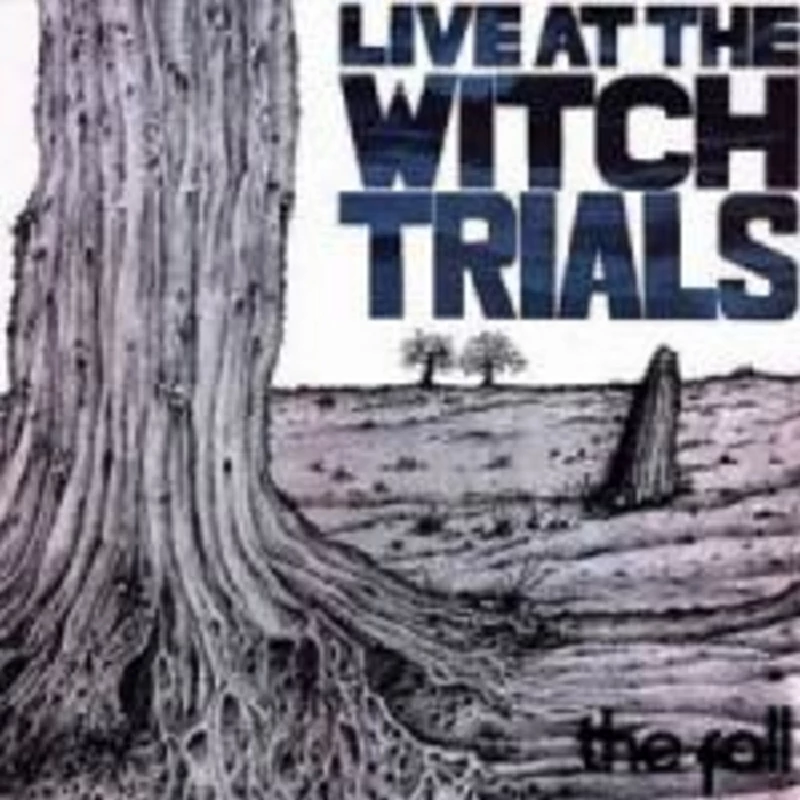 intro
Twenty five years on the Fall continue to spit "acid-tongued venom on all and sundry".Jon Rogers finds their debut album 'Live at the Witch Trials' to be " just as sharp and caustic and just as out of step as it did back in 1978"
The formula of the ever-changing line-up of Manchester's post-punk group the Fall has always been the same. Basic, rudimentary musicianship, knocking out 2 or 3 chords whilst the one constant in the band, singer Mark E Smith, spits forth a snot-nosed furious rant about whatever is getting up his nose at the time. Spitting acid-tongued venom on all and sundry. And all wrapped-up in basic, spit and sawdust production. Get in, bash out the song and move onto the next one. There's no fucking about with the Fall. The idea for Smith was "to have raw music with really weird vocals over it". And that ethos has kept the band going since 1977 when it released the EP 'Bingo Master Breakout'. "You've got to unlearn," is Smith's view on musical ability. "Most avant-garde composers'll tell you that." Not a lot has changed since then... well, all except the line-up. The band in 1978 was out of sync with the prevailing crop of new wave and post-punk groups. It was when Elvis Costello was seen as being cutting-edge. "We used to get hit from all sides," reflected Smith. "Intellectuals didn't like us 'cos we weren't, like, college. Longhairs didn't like us 'cos we didn't sound like heavy rock. Punks didn't like us 'cos we didn't have safety pins." And Smith didn't care much for the punks anyway, seeing them as "heavy metal dressed up." Smith's own tastes were towards the more avant-garde groups like Can or as Smith put it: "More into sound than music - noise." The band's debut album - recorded at Camden Sound Studios in around two weeks with the band and Bob Sargeant producing - sounds just as sharp and caustic and just as out of step as it did back in 1978. Smith unleashed his first slant on Mancunian life: a view that was largely amphetamine fuelled. And that was blatantly evident from the opening 'Frightened' which seems to detail an impending speed psychosis, complete with jagged guitar tunings. As well as the prevailing feeling of boredom and alienation. 'Rebellious Jukebox', undoubtedly one of The Fall's greatest moments, hurtles along, complete with Smith's trademark whiplash snarl venting spleen on one of his favourite topics - music. A theme first explored on 'Repetition' and continuing through songs such as 'Idiot Joy Showland' on 1991's album 'Shift-Work'. Smith's concerns about music would be raised again on the closing 8-minute 'Music Scene'. Smith's tirade is against those people that control the industry and the patronising attitude they have towards the musicians: "Oh, aye, you're a good lad, and here is a pound note," deadpans Smith. The rant-and-riff style was fine-tuned on 'No Xmas for John Quays' which would become a live favourite. Smith unleashes a vicious snap at self-obsessed junkies. And it was pretty much the same again on 'Industrial Estate' but here Smith, in his man of people persona, vents his sociological concerns. 'Live at the Witch Trials' sees the band totally wired, scratchy and intense. All frayed and ragged around the edges but all the songs keep on with the pummelling. Clumsy and chaotic it might be but it is also one of the band's greatest statements.
Track Listing:-
Band Links:-
https://www.facebook.com/thefallmusic
http://thefall.xyz/
https://twitter.com/fallnews
Picture Gallery:-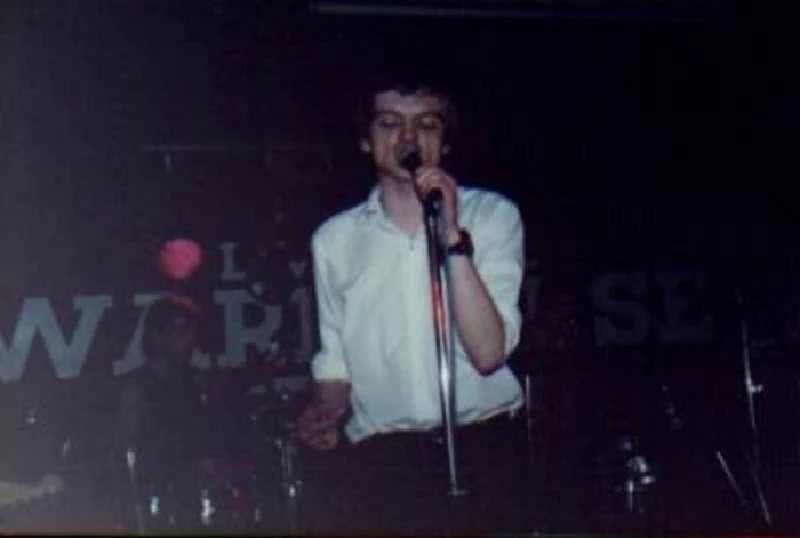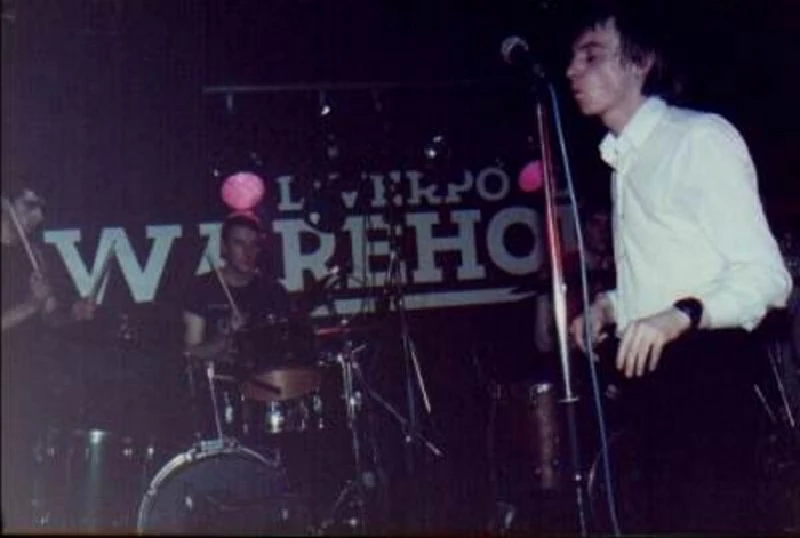 features
---
Ten Songs That Made Me Love... (2018)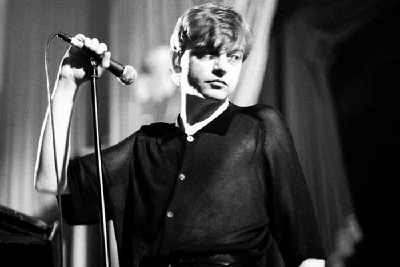 In 'Ten Songs That Made Me Love..' Jon Rogers writes about he went from being a so-so fan of the late Mark E. Smith's The Fall to an absolute fanatic as he reflects on his favourite songs by them.
photography
---
Photoscapes (2017)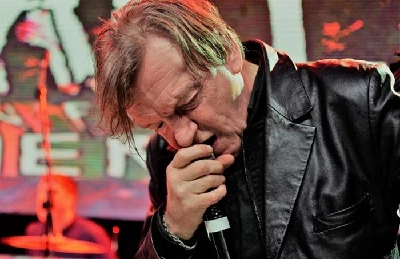 Darren Aston takes photographs of The Fall at the Arts Club in Liverpool on the 21st January
related articles
---
Imperial Wax: Interview (2020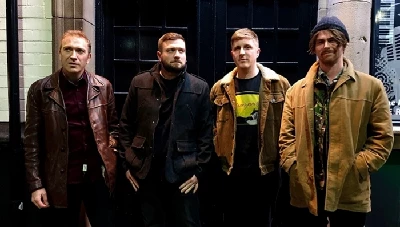 Following the death of The Fall's legendary frontman Mark E. Smith last year the final, longest serving line up to back him have re-grouped to form new outfit Imperial Wax. Denzil Watson talks to them about their acclaimed debut LP 'Gastwerk Saboteurs' and future plans.
Nicky Crewe: Feature (2015)
Pennyblackmusic Regular Contributors
---