---
Fall
-

Ersatz GB
published: 9 / 12 / 2011
---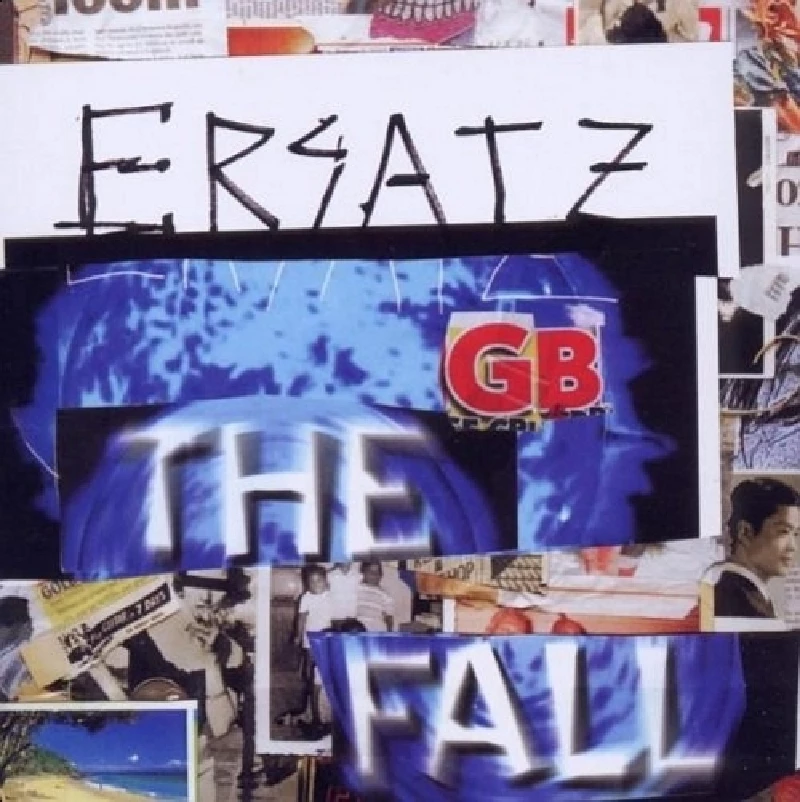 intro
Predictable combination of both the brilliant and the awful on twenty ninth studio album from the Fall, which will keep their fanbase eager for the next instalment
And so the rumbling juggernaut that is The Fall continues on with 'Ersatz GB', the band's 29th studio album for those of you keeping count. It doesn't really matter if it's their 27th, 31st or 2,064th, lynchpin of the band singer Mark E Smith just rumbles on outside of fashionable trends and vogues. This latest album - pretty much like all the previous ones - will keep the faith followers in line without bothering to court new fans. Many of the hallmarks that have come to be associated with the band that came to life in 1977 and have been going ever since. There are Smith's beloved rockabilly ('Mask Search') as well as the motorik beat of 'krautrock' on the rather wonderful ' Taking Off'. As usual Smith casts his caustic gaze over contemporary culture too - with the likes of Snow Patrol and These New Puritans being referenced as well as the US teen TV series 'Gossip Girl' - on 'Nate Will Not Return'. As ever there's Smith's grump 'n' growl vocal delivery. Rather like Lou Reed, Smith doesn't really bother to sing anymore, just delivers his random observations in a monotonous drawl, like some drunk being woken from an alcohol-induced blizzard. He doesn't always make literal sense but it sounds just about right. What have Snow Patrol got to do with oil lubricant? Pennyblack has no idea but it just seems right in these hands. Coming to the fore on 'Ersatz GB' is one of Smith's early musical loves, heavy metal and in particular Black Sabbath. Standout song 'Greenway' is plastered with the genre whilst opener 'Cosmos 7' sets off at a frantic pace with the drums sounding like they've been half-hinched from a Motorhead album. The biggest nod to Sabbath though comes with the eight-minute 'Monocard', a lumbering Leviathan of a track as if 'Iron Man' has returned to life. Really though 'Ersatz GB' sees The Fall - now with a (relatively) stable line-up which has been the same for the previous two albums, something of a feat for the band - keeping the faithful happy but really isn't going to win over any new devotees. Smith seems to take the attitude of slinging the albums out there and not really bothering too much what happens to them after that or if anyone bothers to listen. But for every 'Taking Off' or 'Greenway' which confirms there's still life in The Fall yet, there's stuff like 'Happi Song' and 'Age of Chang' that indicate that perhaps Smith has had better days. That's the fun of the Fall, they can be brilliantly awful and awfully brilliant - quite often at the same time, you never quite know what you're going to get. 'Ersatz GB' is hardly a high water mark for the band but it will do enough to keep the devoted onside and no doubt keep them eager for the next instalment.
Track Listing:-
1
Cosmos 7
2
Taking Off
3
Nate Will Not Return
4
Mask Search
5
Greenway
6
Happi Song
7
Monocard
8
Laptop Dog
9
I've Seen Them Come
10
Age Of Chang
Band Links:-
https://www.facebook.com/thefallmusic
http://thefall.xyz/
https://twitter.com/fallnews
Label Links:-
http://www.cherryred.co.uk/
https://www.facebook.com/CherryRedRecords
https://twitter.com/cherryredgroup
https://www.youtube.com/CherryRedRecords
features
---
Ten Songs That Made Me Love... (2018)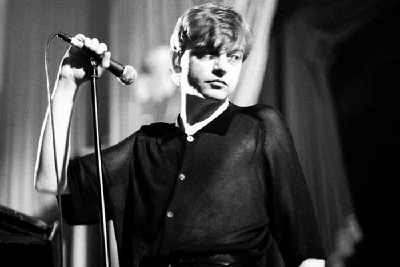 In 'Ten Songs That Made Me Love..' Jon Rogers writes about he went from being a so-so fan of the late Mark E. Smith's The Fall to an absolute fanatic as he reflects on his favourite songs by them.
photography
---
Photoscapes (2017)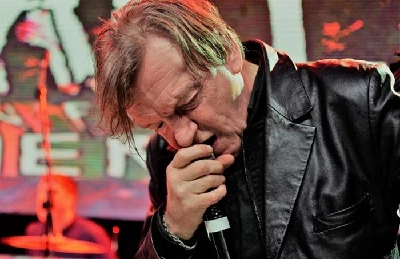 Darren Aston takes photographs of The Fall at the Arts Club in Liverpool on the 21st January
related articles
---
Imperial Wax: Interview (2020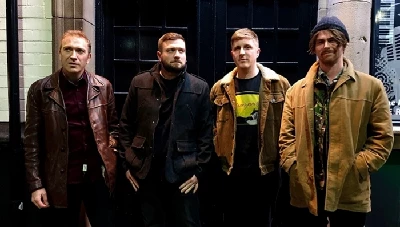 Following the death of The Fall's legendary frontman Mark E. Smith last year the final, longest serving line up to back him have re-grouped to form new outfit Imperial Wax. Denzil Watson talks to them about their acclaimed debut LP 'Gastwerk Saboteurs' and future plans.
Nicky Crewe: Feature (2015)
Pennyblackmusic Regular Contributors
---