---
Fall
-

Reformation Post TLC
published: 21 / 4 / 2007
---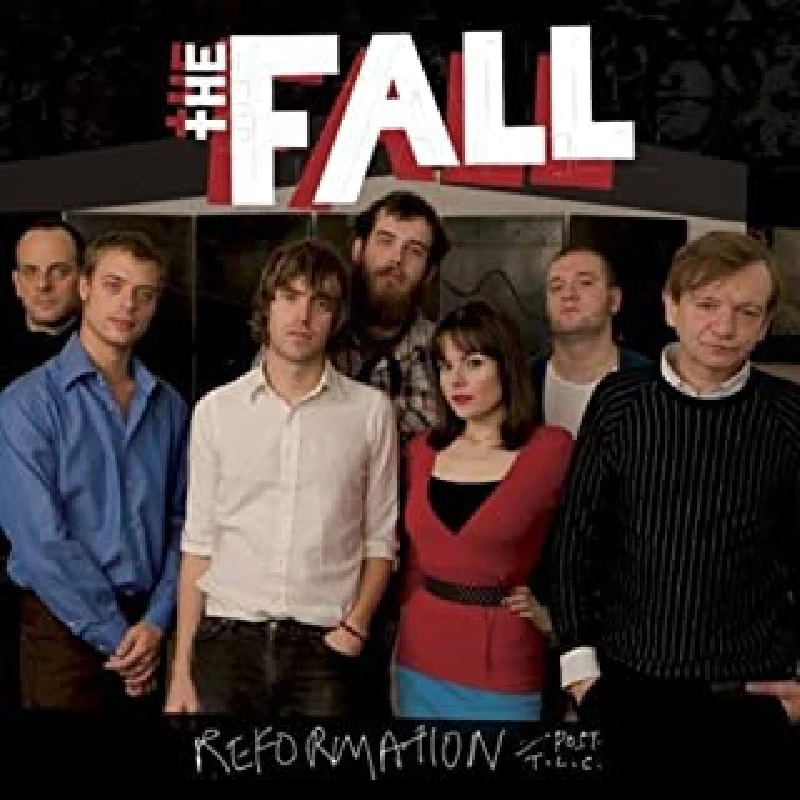 Label: Slogan
Format: CD
intro
Mixed bag, occasionally self-referential new offering from the Fall, which shows that 30 years on that Mark E. Smith's ever revolving group still have much to offer
Post-punk The Fall has always performed a tightrope act between sheer genius and utter gibberish. Just when you think the band has had its day it is rejuvenated to fight on a few more years. That element of death and rebirth has been a constant in the band's longevity. And it's been made explicit in the group's latest offering. "I think it's over now, I think it's the beginning," sings Fall figurehead Mark E Smith at the start of the band's latest studio album on the opener 'Over! Over!' In the song Smith delivers a state of the nation address on the current situation of the band that has been going, for better or worse, since 1976. In May last year, depending on who you believe, the band (with the exception of Smith's wife Eleni Poulou) either walked out without warning or were sacked during a tour of the US. To a lot of bands this would have sounded their death knell. Smith merely recruited a new band in record time and carried on as if nothing had happened. In fact the first three songs find Smith doing a spot of navel-gazing as he seems almost obsessed with the band that he has become synonymous with. 'Reformation!' is classic Fall. Smith throws out snatches of speech, snarls and growls such as "goldfish bowl" and "like '89" while the rest of the band pumps out a thunderous, repetitive riff that is stripped down to the bare essentials and just keeps going relentlessly. There aren't any fluffy thrills like guitar solos, just the Can-like surge. Admittedly it's hard to work out just what point Smith is trying to make, but you have to agree that he makes a lot of sense. And the same could be said for 'Fall Sound' which just picks up on a riff and rolls along with it. It's hard not to go along with the flow of it as Smith lays into Fall copyists: "It's a Fall sound, but you're much too late, for a Fall sound." After the self-referential trio the band turns its hand to a cover of Merle Haggard's 'White Line Fever'. It's not one of the band's better covers. It all falls apart halfway through and feels rather like a pub sing-a-long. And then the album starts to lose its way a bit. 'Coach and Horses' and 'The Usher' are largely forgettable and 'The Wright Stuff' while perking things up a bit as Poulou attacks celebrity culture and personalities, never really gets going properly. Worst of all though is 'Das Boat' which is simply 10-minutes of doodling. It lacks being adventurous or challenging and is simply dull. Smith is back on form though for 'Systematic Abuse' which effectively closes the album – excluding the 30-second 'Outro' – on a high. It's back to classic Krautrock-inspired sound and driven by another pounding riff. 'Reformation Post TLC' while not in the same league as classic Fall albums like 'Hex Enduction Hour' and 'This Nation's Saving Grace' does keep up the pace set by 2003's 'The Real New Fall LP' and 'Fall Heads Roll' in 2005 which saw the band's creative juices flowing once more after a dry spell. Don't write off the band just yet.
Track Listing:-
1
Over! Over!
2
Reformation (Extended Version)
3
Fall Sound
4
White Line Fever
5
Insult Song (Extended Version)
6
My Door is Never
7
Coach And Horses
8
The Usher
9
The Wright Stuff
10
Scenario
11
Das Boat
12
The Bad Stuff
13
Systematic Abuse
14
Outro
Band Links:-
https://www.facebook.com/thefallmusic
http://thefall.xyz/
https://twitter.com/fallnews
features
---
Ten Songs That Made Me Love... (2018)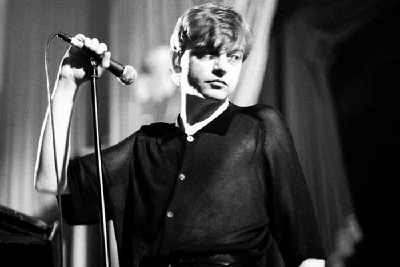 In 'Ten Songs That Made Me Love..' Jon Rogers writes about he went from being a so-so fan of the late Mark E. Smith's The Fall to an absolute fanatic as he reflects on his favourite songs by them.
photography
---
Photoscapes (2017)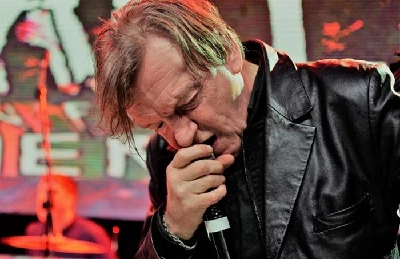 Darren Aston takes photographs of The Fall at the Arts Club in Liverpool on the 21st January
related articles
---
Imperial Wax: Interview (2020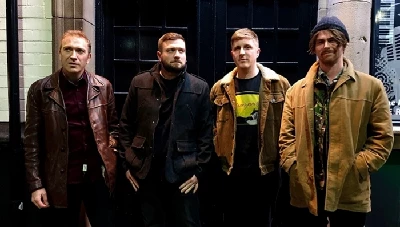 Following the death of The Fall's legendary frontman Mark E. Smith last year the final, longest serving line up to back him have re-grouped to form new outfit Imperial Wax. Denzil Watson talks to them about their acclaimed debut LP 'Gastwerk Saboteurs' and future plans.
Nicky Crewe: Feature (2015)
Pennyblackmusic Regular Contributors
---