---
Erasure
-

Ten Songs That Made Me Love....
published: 7 / 4 / 2021
---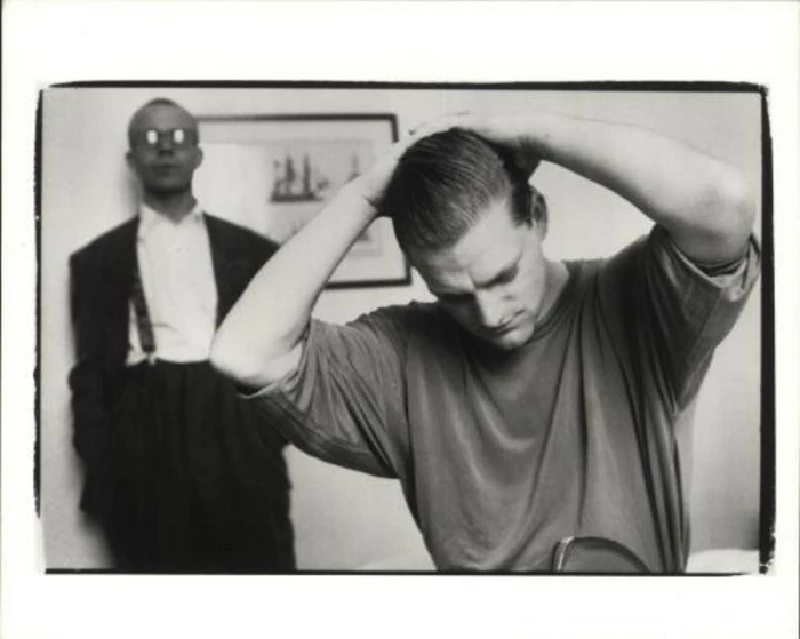 I have mostly chosen tracks from 1985 to 1995, which is relatively small slice of a very big back catalogue. There is always tension when writing a piece like this: I want you to think I'm really smart and that I know a lot about a lot of different artists at every stage of their careers. And if I were writing a profile of Vince Clarke and Andy Bell then I would absolutely cover everything from Wonderland to this year's release, Neon. But that isn't what we are doing. This is the ten songs that made me love the band I discovered them aged nine, when my best friend's parents split up and her Dad started playing a lot of Erasure all day long. I spent a summer running around her garden and making up dance routines to 'Stop'. I've also not included their fantastic Abba-esque EP, which gave them their only number one to date. I enjoyed the tracks and the videos, and if we were doing "20 songs that made me love Erasure" they'd be there. Erasure were also the second band I ever saw live, in April 1997. I was completing two weeks' work experience in the newsroom of the local but large commercial radio station. I stopped them accidentally saying a local railway station had been the target of an attempted bombing when it was actually a bird flying into the overhead electrical wires. My reward was my first ever pair of free gig tickets, given to me in an offhand manner by the presenter whose blushes I'd just saved. I think he was annoyed that I was over the moon rather than asking him who Erasure was. My joy was only increased when I spotted that the support act was Heaven 17. The seats were as far from the stage as I could get while still being in the building, and Martyn Ware and I have since discussed how that particular tour wasn't faultless for Heaven 17, but the main event came on and just blew me away. There's a particular type of exuberance at an Erasure gig, I discovered. Pink cowboy hats, feather boas and as much glitter as you can possibly stick on yourself is the order of the day. The music is a faultless mix of soul and electronic hooks that, once heard, are never forgotten. 1. 'A Little Respect' ('The Innocents', 1988) An instant classic, and not just for one of the best tongue-in-cheek literal interpretation videos of all time. A reminder that being in love with someone doesn't remove the need for compassion or respect, so a little of both is not too much to ask. 2. 'Oh L'Amour'('Wonderland', 1986) The glorious a cappella opening segues into a sweeping synth that takes you away for the next three minutes. Unrequited love never sounded so good. 3. 'Breath of Life' ('Chorus,' 1991) This is hypnotic: the bottom beat never slows down but we get chants and the odd sound of angels all the same. A hymn to emancipation, freedom and living life on your own terms. Not as in your face as some tracks, there's precisely the right ratio of bells, beeps and synth squeaks to vocals and reverb. 4. 'Stop' ('Crackers International', 1988) There is eight seconds at the start of this track in which to take a very deep breath because what follows is 170 seconds of high-energy, defiant, delicious pop. 5. 'The Circus' ('The Circus,' 1987) I still remember hearing this for the first time on my brother's borrowed 'Now That's What I Call Music 10'. I was sitting on my bed, reading, but this one stopped me. It painted vivid pictures for me based, with a child's understanding of the situation my city was living through. A worker waiting in the rain, holding back the pieces of a broken dream... In Sheffield some of the factories had gone, along with steel works and pits. Proud, skilful working men had to bear the shame of their wives standing in the city centre asking for donations of money and food while across the road gleamed King Arthur's Castle – the local nickname for the headquarters of Arthur Scargill's National Union of Mineworkers. 6. Love to Hate You' ('Chorus', 1991) Disco meets synth with more than a whiff of 'I Will Survive' flavouring proceedings. It's been described more than once in reviews as "sassy" but that doesn't quite do it for me. It's joyful and empowered, and sarcastic but so neatly wrapped up in energetic pop that I've seen plenty of people throwing their arms around their best friends in clubs while singing from the bottom of their lungs about hating them. 7. 'Stay With Me' ('Erasure', 1995) So melancholy and soulful, it's sung with such sweet conviction that it never tips over into saccharine slush. It builds from a low key, subdued start to a gospel-infused finish. The vocals are delicate but have steely strength. It sometimes feels like Andy Bell always comes second to Vince Clarke's almost godlike prowess in all things synth and electronic. Bell wears the crazy outfits and romps through upbeat song after upbeat song. This track showcases more plainly than most that he is a first-class vocalist. 8. Drama' ('Wild!', 1989) Your shame is never ending. Just one psychological drama after another. We all know people like this don't we? We should all be treated equally and as more and more rubbish is thrown at our intrepid duo in the video we watch them climb to the top no matter what. Bonus fact: the "guilty" that features throughout this track comes courtesy of The Jesus and Mary Chain who were recording in the studio next door. I'm not sure whether the fingers pointing accusingly from the clouds in the video also belong to them. 9. 'Chorus' ('Chorus', 1991) Angry, bitter verses bloom into an equally biting chorus that still manages to sound like the sun rising. It makes me want to grab some glow sticks and possibly a whistle to blow on randomly while losing it to an epic laser show with several hundred other people in a very sweaty club. 10. 'It Doesn't Have to Be Like That' ('The Circus', 1986) A heart on the inside is the same as any other. Erasure's song about apartheid-era South Africa includes a middle section sung in Kiswahili. One of several anti-apartheid tracks released in the mid to late 1980s, it was less overt than Free Nelson Mandela or Sun City, but I'd wager Erasure brought that particular issue to the attention of music fans who might not have heard or connected with other records.
Band Links:-
https://www.erasureinfo.com/
https://www.facebook.com/erasureinfo
https://twitter.com/erasureinfo
Play in YouTube:-
Have a Listen:-
Picture Gallery:-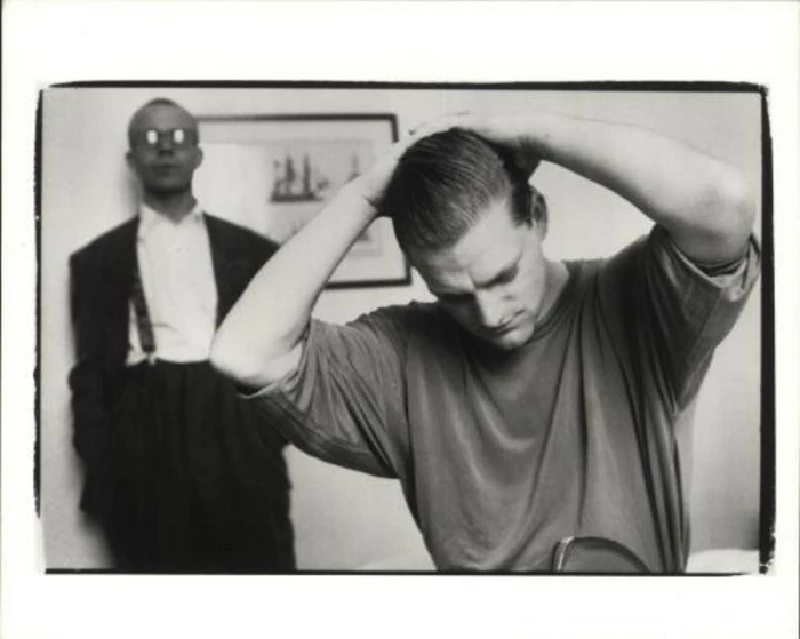 Pennyblackmusic Regular Contributors
---