---
Pennyblackmusic
-

Ten Songs That Made Me Love...
published: 10 / 5 / 2018
---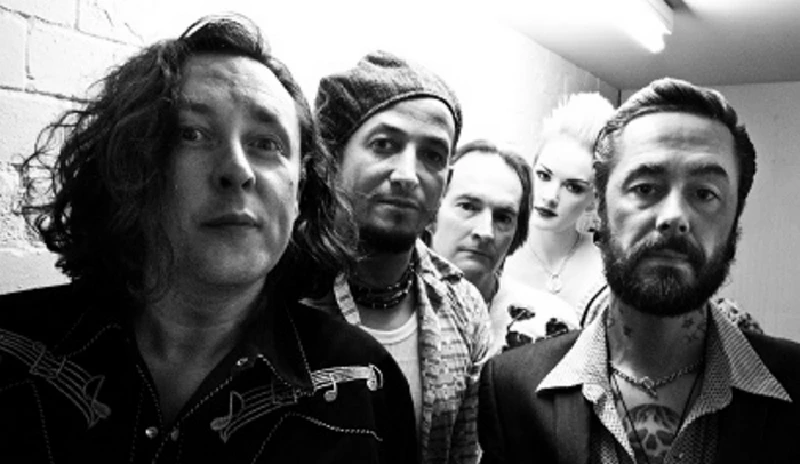 intro
Long-standing writer Anthony Dhanendran, who started writing for our site in 2002, runs through his favourite tracks from Pennyblackmusic's history.
I am not ordinarily given to introspection in print (in person is a different matter). Once a review or a feature is written and edited, it's done. There's little reason to revisit it. But this website turns 20 years old this year (I myself will be chalking up my 16th year of writing and editing here) and John, the editor, has kindly given a few of us some space to do just that. So here are 10 memories from myl time at this wonderful website. 'Statued' Adem from 'Homesongs' (Domino, 2004) I've been fortunate enough to interview a lot of fascinating musicians in my time at Pennyblackmusic. None more so than Adem, who I spoke to in 2004, around the time that 'Homesongs', his debut album, was released. He and Kieran Hebden (more on him later) formed the instrumental electronica band Fridge with Sam Jeffers because, supposedly, none of them could sing. Adem's beautiful, raw, exposed vocals on this album are enough to give the lie to that notion. He told me about the autoharp, the instrument whose string sound opens the album: "I found that I could make an interesting noise by dropping a pencil on it." 'She Moves She' Four Tet from 'Rounds' (Domino, 2003) Kieran Hebden, Adem's Fridge colleague, took a different direction from his bandmate on his 2003 album 'Rounds'. The buzzsaw-like noises cutting across the beat captured my attention straight away. It made me sit up and listen. He played a captivating set at London's Scala venue around this time, which I reviewed for the site. It was astonishing how just one man on stage with a laptop and some mixers could utterly beguile a whole audience. 'Rounds' is a terrific album of danceable but smart electronica. 'English Black Boys' X-O-Dus single (Factory, 1979) I heard this on the 63-track compilation Communications 1978-1992, released in 2009, which spanned the entire existence of Factory Records (released on Warner Music because the label itself wound up in 1992, as the name of the album suggests). X-O-Dus were a Manchester-based six-piece reggae outfit who burned brightly and briefly, but were caught up in Factory's chronic inability to manage its own affairs. They released nothing more than this terrific single, the lyrics of which discuss the National Front's policy of repatriating non-white people and asking what repatriation would mean for a black boy brought up in England: "My skin is black/what difference is that?" 'Emily' Joanna Newsom from 'Ys' (Drag City, 2006) I decided I didn't like Joanna Newsom, with her irritating high-pitched voice and nonsense lyrics, and that's the way it stayed for some time. Then in April 2007, I reviewed the All Tomorrow's Parties festival in Minehead in Somerset, and decided to drop in on her set, for journalistic purposes and to make sure I was right. I wasn't right. Newsom played an astonishing, beautiful, fragile but powerful set that day (and repeated the feat later that day, incredibly). The highlight was 'Emily', an extraordinary song dedicated to the singer's sister, which appeared on her second album 'Ys', which had come out six months earlier. 'Furlough' Candidate from 'Oxengate' (Snowstorm, 2006) Looking back at the Pennyblack archives, it seems that Candidate were the first band I ever interviewed for John. I met the singer Joel Morris and his brother Alex, the guitarist, in a pub in Camden on a weekday afternoon (this was during my short and impressively unsuccessful career as a full-time freelance music journalist) and attempted to take notes in shaky script on a reporter's notebook. Both of the Morrisses were gentlemen and gave good interview, as they say. We were speaking then about their 2002 concept album 'Nuada', which is a kind of alt-soundtrack to the 1973 Wicker Man film, and is excellent. But I've picked a later recording, the opening track from the band's 2006 album 'Oxengate'. It shows off both Joel's lovely voice and his skill in writing profound, lovely lyrics that I don't fully understand, though I feel like I will one day. 'Welcome to the Cheap Seats' The Wonder Stuff from 'Never Loved Elvis' (1991) I'm taking more journalistic license here: one of my favourite interviews for this site was with Miles Hunt, lead singer with 90s heroes The Wonder Stuff, who memorably described to me how he was in the process of throwing out all of his possessions, which then seemed a very strange thing to do but which now seems eminently more sensible. As a man who's seen almost every side of the music industry, he was very astute about being a big name: "I think it made us lazy, it made us fat and lazy. You see it all the time when successful bands can spend two or three years in the studio. Unless they're very lucky, or spend even more money having great producers coming in and saving their asses, you generally do hear the quality of the work go down" 'Normal' The Petticoats single (Bla-Bla-Bla Records, 1980) In 2016, I reviewed the indie-pop box-set 'Sharon Signs to Cherry Red', nestled away on the second disc of which was this remarkable punk-pop classic. Stef Petticoat recorded and released this herself; a perfect example of the DIY ethic in indie music. It took her all the way to it being Record of the Week on John Peel's Radio 1 show. It's scratchy, half finished and shouty, and it's utterly charming: "Sometimes I wish I was normal, get a job, get married, have a baby or two…" 'The Charles C Leary' Devendra Banhart from 'Oh Me Oh My...The Way The Day Goes By The Sun is Setting Dogs are Dreaming Lovesongs Of The Christmas Spirit' (Young God, 2002) Devendra Banhart is a force of nature. His first few records spearheaded what became known as the "New Weird America" movement, and are masterpieces of low-fidelity, intricate, beautiful guitar-based storytelling. 'The Charles C Leary' was the point on his debut album at which I realised quite how wild a ride it was going to be. For all the weirdness, this song remains accessible – it's got a great tune and catchy words. I was fortunate enough to interview him for Pennyblackmusic a few minutes before he went on stage for his first-ever British show, in early 2003. Here's what his friend and then-bandmate, Swans man Michael Gira, who joined us during the interview, said of him: "My girlfriend's mother loves him. My friends who like experimental noise music love him. He seems to be loved by everybody. Because you feel like you can slap him around." 'Hit the Ground Running' Superkings from 'Secret Chiefs EP' (Feedback Records, 2005) I haven't tried to be deliberately obscure in this list but I appreciate that including a song by a short-lived Macclesfield indie band that nobody's ever heard of, either since or at the time, is a bit rum. All I can say is that I find myself singing or humming this song most weeks, such is the hold it's taken on my brain. The singer's voice, deep and mournful, speaks of love and of desolation, and the lyrics talk of what happens when people fall in love, or lust, or something in between. 'What are They Doing in Heaven Today'? Immortal Lee County Killers II from 'Love is a Charm Of Powerful Trouble' (Estrus, 2003) Back to the beginning: The Immortal Lee County Killers (II, denoting, in their notation, the second incarnation of the band) were the second band I interviewed, before a loud, rattling, brilliant show they played at London's Garage, then a scuzzy dive of a venue that couldn't have been better suited to their blues-punk music and their Millwall-like "we don't care" attitude to the music business. That shouldn't be mistaken for rudeness: they were great to interview, hilarious and knowing. This track closes their second album and is in sharp contrast to the rest of the album, which largely consists of short, thrashy, roared blues songs. This old gospel song is transformed into a weird drunken reverie in the band's hands. It's beautiful. An acquired taste, maybe, but beautiful all the same.
Pennyblackmusic Regular Contributors
---