---
Led Zeppelin
-

Ten Songs That Made Me Love...
published: 9 / 6 / 2021
---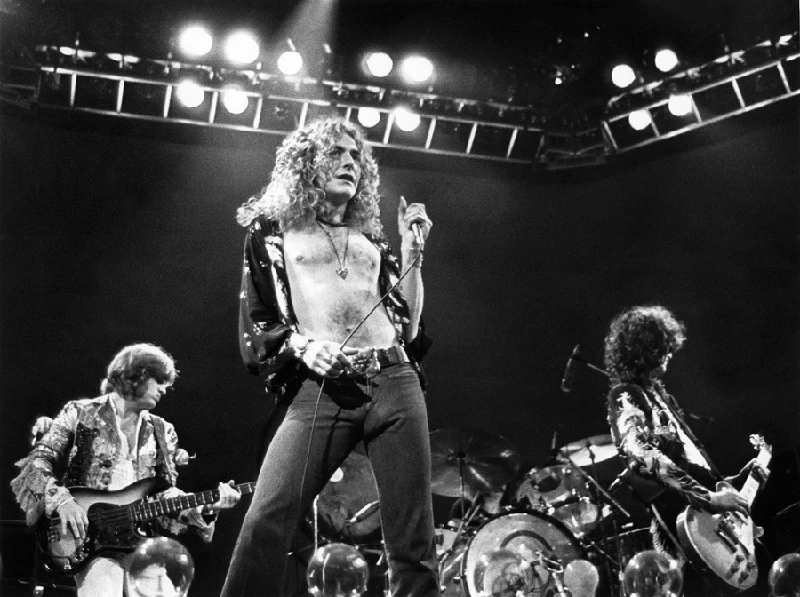 Led Zeppelin, titans of rock and blues during the 1970s, selling millions upon millions of albums throughout the world, were unknown to me at their peak, because they never released a single in the UK. In the days before the internet, no singles meant scarce exposure on radio or TV. I knew they existed, through reading the music press, but had never heard them. Formed in 1968 by guitarist Jimmy Page, the band also consisted of Robert Plant on vocals, John Paul Jones on bass and keyboards and John Bonham on drums. It was only when I started to go to rock clubs, (the much-missed Ruskin Arms in East Ham and Oscars in Newbury Park,) that I became acquainted with the mighty Zep. Somebody lent me 'Led Zeppelin II'. From that moment on I was in love. They became, and remain, my favourite band. Here are the Ten Songs That Made Me Love…Led Zeppelin. 1. 'What Is and What Should Never Be' ('Led Zeppelin II', 1970) The main track that jumped out at me upon my first-ever hearing of 'Led Zeppelin II' was this. I remember John Paul Jones' bass line; how it weaved around in stunning syncopation. The song is the very definition of how Led Zep would later describe themselves, 'light and shade'; it starts gently, a mellow love song it seems, then suddenly erupts into a tremendous rocky blues, before quieting down again, and then a final, spectacular climax. 2. 'Whole Lotta Love' ('Led Zeppelin II', 1970) During the 1970s, watching 'Top of the Pops' every week, the UK's top music show, I did not realise I was already listening, in a way, to Led Zep, because its theme tune was a not very good cover of 'Whole Lotta Love'. Hearing the original on 'Led Zeppelin II' on that magical day so long ago was a revelation. Adapted from Willie Dixon's 'You Need Love' recorded by Muddy Waters, it encompasses Jimmy Page's famous guitar riff, John Bonham clattering in on drums, John Paul Jones on bass thundering along beside the beat to create a powerful groove, the famous cosmic middle bit with Jimmy Page and his Theremin, singer Robert Plant wailing and babybabybabyoooohhaaarrghing all over it…well, what can I say. It has never lost its power to enthral and astound me. 3. 'Immigrant Song' ('Led Zeppelin III', 1970) "We come from the land of the ice and snow/From the midnight sun where the hot springs flow".' Immigrant Song' is a tale of Vikings raiding new lands and Robert Plant's 'battle cry' kicks off a stunning, pulsing track, conjuring up images of volcanoes, longships, and ancient northern lands. The rockiest track from the album 'Led Zeppelin III', it is tremendously exciting. Valhalla, I am coming..... 4. 'Thank You' ('Led Zeppelin II', 1970) The most exquisite track on 'Led Zeppelin II', a simple love song: "If the sun refused to shine/I would still be loving you/Mountains crumble to the sea/There would still be you and me." A rock/folk song, it gently meanders until John Bonham kicks into gear a more powerful middle section. The song ends with John Paul Jones playing Hammond organ, which adds an almost spiritual feel. 5. 'Communication Breakdown' ('Led Zeppelin', 1969) From 'Led Zeppelin', an exciting, straightforward rock and roll track which was one of the highlights of their live shows. The song drives forward at a frenetic pace, crashing and tumbling, and Robert Plant sings and screams with a wild abandon, a thrilling foretaste of what was to come on later albums. 6. 'Stairway to Heaven' ('Led Zeppelin IV', 1971) Well how could I not include 'Stairway'? From 'Led Zeppelin IV', famously and hilariously 'banned' in guitar stores because staff are tired of customers trying it out on their guitars, this has everything: a delicately-worked guitar opens a tale of ladies and gold and hedgerows (the lyrics have never really been properly explained but who cares as it sounds great) and the song builds and builds, holding its breath, till John Bonham explodes on the drums as if bursting through a....hedgerow. A glorious multi-layered finish of guitars and bass and drums winding and wailing makes this quite rightly Led Zeppelin's most revered song. 7. 'The Battle of Evermore' ('Led Zeppelin IV', 1971) Sometimes music creates images in my head. This song has always sounded to me like a diamond, spinning slowly around, sparkling as it captures the light. A beautiful folk song from 'Led Zeppelin IV', it features layers of mandolin and acoustic guitar, and a guest appearance from Sandy Denny (English singer/songwriter with folk rock band Fairport Convention), her voice complementing Robert Plant's. The lyrics are inspired by the Tolkien book 'The Lord of the Rings' ("The drums will shake the castle wall/The ringwraiths ride in black"). A true sonic masterpiece. 8. 'When the Levee Breaks' ('Led Zeppelin IV', 1971) The last track from 'Led Zeppelin IV', this tour de force is really drummer John Bonham's song. From the start he sets down a steady, powerful groove,. A country blues song adapted from the original written by Kansas Joe McCoy and Memphis Minnie, this shivers and shakes, the drums high in the mix, and wailing harmonica and slide guitar evoking a coming storm which might break a levee. Jimmy Page plays a Danelectro guitar which he later used to great effect on the track 'Kashmir'. 9. 'The Rain Song' ('Houses of the Holy', 1973) From Led Zeppelin's fifth album 'Houses of the Holy', this is a lovely ballad, another love song with a string section played on the Mellotron by John Paul Jones. Over seven minutes long, this was a great favourite live, its length and scope allowing much improvisation. 10. 'Bron-yr-Aur' ('Physical Graffiti', 1975) Named after the cottage in Wales used by Robert Plant and Jimmy Page as a songwriting retreat, this is a gorgeous solo acoustic number played by Page, and features on their sixth album Physical Graffiti. Drummer John Bonham sadly died in 1980. A statement issued by the band read: "We wish it to be known that the loss of our dear friend, and the deep sense of undivided harmony felt by ourselves and our manager, have led us to decide that we could not continue as we were" Led Zeppelin as a band are no more, but their legacy remains with an awesomely impressive body of work.
Band Links:-
https://en.wikipedia.org/wiki/Led_Zeppelin
Play in YouTube:-
Picture Gallery:-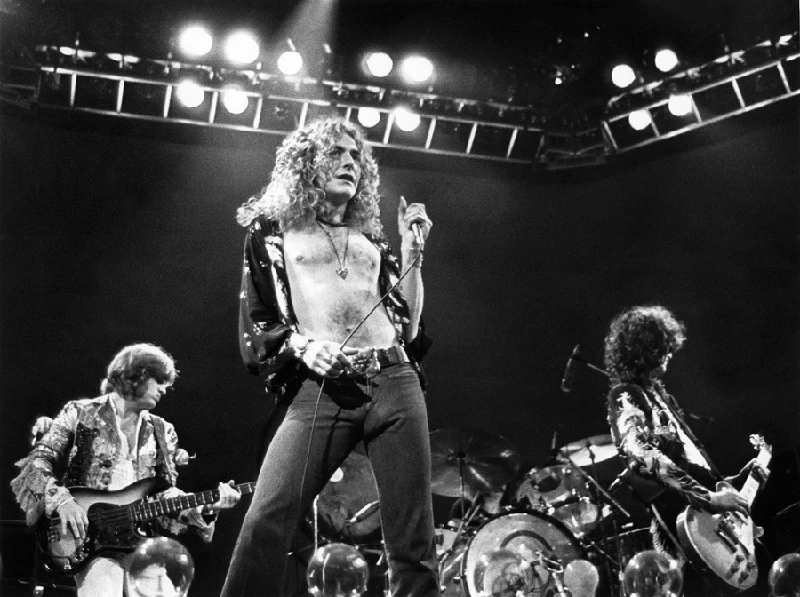 intro
In 'Ten Songs That Made Me Love...' Julie Cruickshank writes of her favourite songs by 70's rock giants Led Zeppelin.
features
---
Profile (2003)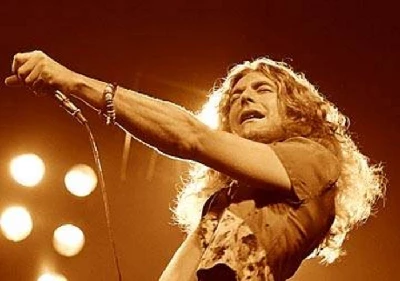 One of the biggest bands of all time, Led Zeppelin lived the rock 'n' roll lifestyle to the hilt, and even off stage were one big rock cliche, but also throughout their career maintained a radical edge. Jon Rogers rexamines their extraordinary history.
Pennyblackmusic Regular Contributors
---