---
Miscellaneous

-

Ten Songs That Made Me Love...
published: 6 / 11 / 2019
---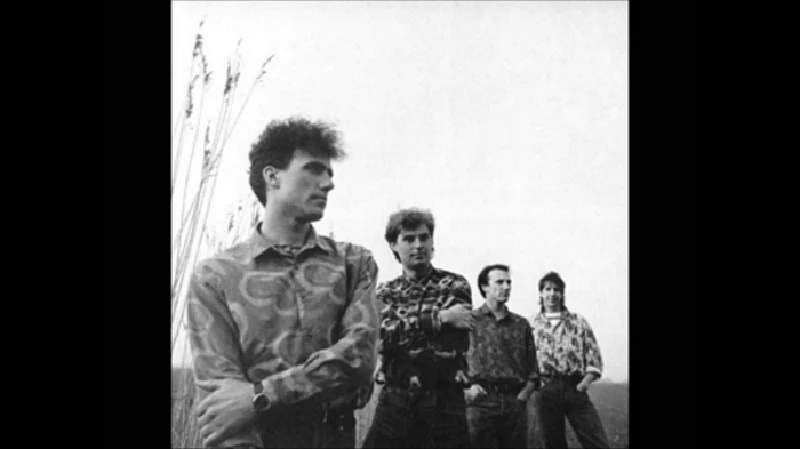 intro
Continuing our series where Pennyblack contributors discuss ten songs that are important to them, Dave Goodwin brings together an eclectic mixture of tracks from 1980.
I don't think you could have ever met such a musically mixed up kid in 1980 than me, Son of Cyril and Maureen living in Mapperley, a small suburb in Nottingham with my evil sister and a plethora of animals from the RSPCA where she did voluntary work on a weekend. I would listen to anything musically. I still had a Chopper when my mates were riding round on Grifters until we all succumbed to the Cowhorn craze and sticking cardboard into the spokes of the back wheel held on with pegs. I had a Keegan perm and went religiously down to Meadow Lane every other Saturday to watch Notts County. I like girls but I was scared of them. They did different things to boys. I never knew what to say to them. In 1980 I was in my third year at Elliott Durham Comprehensive and playing in the final of the Under 15s Nottinghamshire Schools cup. We lost 4-2. Anyway my music taste had from Gilbert O'Sullivan and Alvin Stardust to Blondie via The Human League, Dexy's Midnight Runners, The Specials, Rainbow (the band not the TV show) Bowie and 'Mods' Mayday' (landmark 1979 Mod Revival compilation – Ed). A youth my sister had got to know was driving because he was a couple of years older than I and he had a Bond Bug (a prototype Reliant Robin). The bright orange three-wheeler was just brill. He had converted the horn and it played all sorts of sound effects like the shooting noise from a Storm Troopers gun from "Star Wars". I didn't read much, so it was a huge surprise when my Mum found a porno mag in my swimming bag courtesy of my best mate thinking it would be quite a laugh! This is my 1980... 1. Joy Division - 'Love Will Tear Us Apart' The same year as 'Closer' was released which is a masterpiece in itself, The Holy Grail as far I was concerned back then was the brilliant 'Love Will Tear Us Apart' by Joy Division. I remember walking home with the 12" under my arm brand sparkling new and my nextdoor neighbour Diane passing me just as I got to the gate. She studied my purchase for the day and then said matter of factly, "I saw them last month in Manchester and they were shit". I laughed and hurried up to my room to stick the disc on to my Amstrad and never come out of my bedroom again. I was buying the 'NME' at the time and on revisiting my collection (as you do) I found the inner part of the paper that had the review in it folded neatly inside. I still have it to this day along with a sheet of card that I had written what I thought the lyrics were back then. I spent hours copying the Factory Records logo from the front cover on my school canvass satchel. 2. Gary Numan - 'Please Push No More' ('Telekon') My musical taste had started to flourish by the time I was fourteen and I started to notice certain sounds that I liked and also started to realise that I enjoyed dark, moody, atmospheric stuff so it came as no surprise to me that I adored the second solo album from the Numan-God. I had to hide my Moog penchant from some non believers at that time, you know what schools are like. Using so many synths and sound generators at that time such as Sequential Circuits Prophet-5, ARP Pro Soloist and the Roland Jupiter-4. was just mindboggling. The whole image he created with 'Telekon' was genius along with the singles 'I Die, You Die' and 'We Are Glass' for me conjured all sorts of impressions in my head and opened up the grey matter to different genres. Inside the album is the track 'Please Push No More'. This part of the album got played more times than the rest. It explained to me how beautiful synth music can be along with The Numan-God in full desperation to be left alone. 3. Japan - 'Nightporter' ('Gentlemen Take Polaroids') After leaving Hansa-Ariola, David Sylvian and the band Japan signed with Virgin Records who released their last studio albums of which one was 'Gentlemen Take Polaroids'. Whilst I thought the second offering 'Tin Drum' was just phenomenal, hiding inside '…Polaroids' is a sublime track called 'Nightporter'. After listening to so many new sounds given to us via synths I started to find piano music a little flat but as I listened through this album and 'Nightporter' drifted over me like dense fog I realised that the humble piano was a genius instrument after all. The track was released and remixed with 'Ain't That Peculiar' on the 7" single and 'Methods of Dance' on the 12" single. Japan released a few tracks from the Motown stable. It was to be inevitable really that I got into Northern Soul. 4. Specials - 'Do Nothing' ('More Specials') Taking a break slightly from the sound of everything synth, I also had another passion which developed as I grew older along with another band I will come to in a while. But to totally confuse my parents I loved black music. Whether it be Reggae, Rocksteady, Ska or Calypso I would listen avidly to Sunday night's 'Soul Train' which was hosted by stepbrother Kev Thomas. With the help of my Dad's record box which was packed with wonderful black music I developed a taste for Ska and essentially early Rocksteady. However during this wonderful year I was drowned in the Ska revolution and especially bands like The Beat but more moody and sulk ridden were The Specials. Coming from the second album 'Do Nothing' just hits me in the feet every time I hear the fairground type organ kick in and Terry Hall's intriguing voice ("Each day I walk along this lonely street/Trying to find, find a future/New pair of shoes are on my feet/Cos fashion is my only culture"). I often look back to the many images I took on at that time and think how my Mum and Dad must have just not got me. Sorry Mum. 5. Secret Affair - 'Life's a Movie Too' ('Behind Closed Doors') Taking my Ska days a little further I bought myself an original Army M whatever fishtail parka which I loved. I wore it even in summer. I started to listen to more Black music and found that I also liked Motown. So I decided to become a Mod but I wasn't keen on The Who at the time (This was rectified later on in life) but what did happen like a miracle was that I went into Arcade Records one day in Nottingham and came home with an album which was to be with me on my journey in life to this day. Again, a sad story full of morbid that caught my imagination was 'Life's a Movie' too brings me back to reality when I have troubled times. "Billy's been speeding and he feels so melancholy/His friends all fell asleep to his life story/While they sleep he's thinking wouldn't it be nice/To take some pills like in the films and die quietly one night". Forty years after buying the album I finally got to see the band and incredibly, interviewed Dave Cairns for Pennyblack. This is arguably my favourite album of all time. 6. Orchestral Manoeuvres in the Dark - 'Second Thought' ('Organisation') And this is the second part of that argument. I discovered OMD when they released 'Messages' and I saw them on 'Top of the Pops'. The first album was brilliant but the second, 'Organisation' blew me away with a sound that no-one could get near to in 1980. The only one that came close but went in a different direction in the electronic genre was Numan but this album just stunk of smooth professionalism It was a level higher than what anyone else was doing. The big hit from the album was of course, 'Enola Gay' but my ultimate favourite was the following track 'Second Thought'. Sublime electronics with melody and infectious beat. I remember hearing this also when I snuck in with a mate into a club in Nottingham called The Final Solution. It was full of Futurists and Numanoids and such and was just bizarre but brill. 7. Orchestral Manoeuvres in the Dark - 'Julia's Song' ('Orchestral Manoeuvres in the Dark') An obscure track from the first OMD album with the orange diagonal torpedoes on the front cover. Another superb offering from 1980 which spawned 'Electricity' and 'Messages'. I was totally immersed in this band as soon as I heard them and was in heaven when they released their second album in the same year. I got the chance to speak to the co-writer of the song the titular Julia through Pennyblack years later. Julia explained, "Forty years ago I wrote a weird poem on a tiny scrap of paper at an Id band rehearsal (I was vocalist with Andy. There were 8 of us originally in the band). I was always and still am writing stuff. 'Julia's Song' is about the superficiality of looks and how we need to see beyond all that crap as we get older and develop a more altruistic spiritual side to ourselves." I'm still friends on Facebook with Julia to this day. This and 'Organisation' have been named in many bands and artists most influential albums. ZZ Top loved them so much so they played 'Electricity' at the start of their gigs! 8. Blondie - 'Go Through It' ('Autoamerican') By 1980 many were saying that Blondie were past their best and had gone disco and turned shit. I had bought everything that the band had done. I had a six-foot poster of Ms. Harry on the back of my bedroom door. I had all the albums. I had every single. I bought 'Autoamerican' and sort of agreed with people but I didn't really understand the direction they were going in, especially the sort of forties sound of 'Here's Looking At You'. I did get the rapping on the brilliant 'Rapture' but most of all I enjoyed another obscure track, 'Go Through It#. Of course I was mesmerised by anything Debbie Harry did as was so many youths of my age along with our Dads! Just the thought of sitting right here with Ms Harry and getting her a beer to share. Well, you can make up the rest? 9. Mathematiques Modernes - 'Jungle Hurt' I was really into obscure groups back in 1980. I read a small review in the 'NME' about a French duo releasing an album that was rated top dog across the Channel which featured a minor Euro hit in 1981 called 'Disco Rough', it was the B-side that grabbed me though. The album was originally released in 1980 and I eventually bought it from my stepbrother Kev who owned Arcade Records in Nottingham. I remember taking the album to school one day. My tutor and French teacher were one and the same and she asked us a task to bring in something French. Mrs. Duflot was quite a looker so I took this album in not knowing the adult themes running through some of the songs. When I produced it out of my canvas satchel she studied it for a while and said she would take it home. She gave it me back the following day and said that it took some translating and I shouldn't be listening to that sort of thing at my age, winking at me as she left the classroom! I didn't know where the attraction for the track came from but I loved the sort of disco-come-synth vibe of it all. 10. U2 - 'Boy' (All of it) My God when this came out my Mod tendencies and my Futuristic and Numanoid shenanigans took a complete battering and Mum and Dad were now drinking full time just to keep up with me. I still kept that poster on the back of my door, well... Who wouldn't? I had delved into the raw world of early U2. They got better with age and went on to be massive but this first offering which housed the incredible 'An Cat Dubh/Into the Heart' and the totally wild 'Another Time, Another Place'. One after the other, 'I Will Follow', 'A Day Without Me', 'The Electric Co.' I reckon this is the time when I thought I was cool - I was so musically eclectic that I was the only boy in school with a U2 badge sewn to the back of my fishtails along with the Air Force target and beer towel and badge of OMD to boot. I must have looked a curious fellow - certainly not cool. A tall skinny ginger haired beanpole wearing Bowie trousers and a fishtail parka? Ahh, 1980...
Pennyblackmusic Regular Contributors
---