---
Pennyblackmusic
-

Ten Songs That Made Me Love...
published: 13 / 10 / 2018
---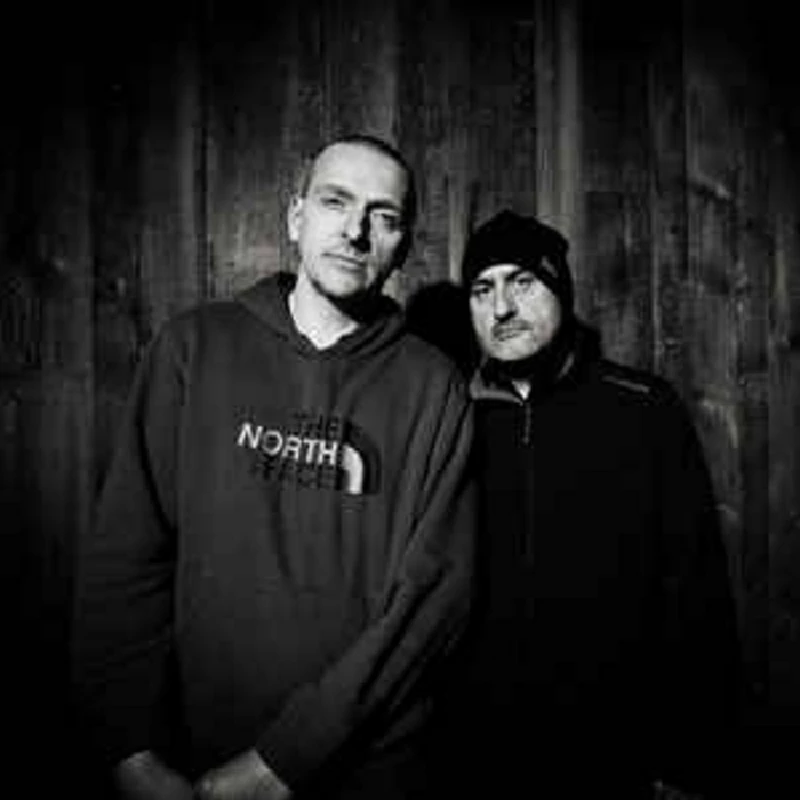 intro
Adrian Janes, who has written for Pennyblackmusic since 2012, reflects upon ten of his favourite acts and songs during his time writing for us.
I originally encountered Pennyblackmusic as a result of trawling the Internet for reviews of the CD reissues of the two albums by the Outsiders, the band I was in during the late 1970s. On this site I happened upon not only the longest but also the fairest. It also seemed extraordinarily well-informed. It, therefore, seemed a pity that a couple of minor errors of fact had crept in, so I emailed editor John Clarkson to point these out, and found him impressively open to amending his piece. It transpired that John was a fan of the Sound, who evolved from the Outsiders and attained a cult level of success during the 1980s. His interest then led to a request for an interview, which we conducted via email. This world exclusive has strangely never led to any others; perhaps it's simply been recognised as definitive. At any rate, my own curiosity and wish to develop a writing career prompted me in turn to ask if he would like me to write for Pennyblackmusic. Nearly six years on, I can only wonder at the good fortune that brought me into contact with a site with an editor and writers so in love with music. I like the balance of exposure for artists so far underground they're nearer the Earth's core than general awareness, with informed appreciation of past greats and continued interest in their current work. In the following selection, I have tended to pick artists who were both new to me and whose album was consistently impressive. But it's a rare record I've had for review which has not had at least one good track, which hearteningly goes to show how much talent and potential remains to be discovered. If anything, the main problem for artists nowadays is getting heard. Hopefully Pennyblackmusic at least surfaces a few who would otherwise be washed away in the musical flood. 1. T.O.Y.S. - 'When I Was a Toy' My first experience of a Pennyblackmusic Bands Night was the precursor of many such to come: lost and cursing in a part of London I barely knew, while seeking out a venue I'd never heard of and bands likewise. It also was the beginning of a realisation that, despite today's real problems of loss of venues and the more precarious nature of musicians' careers, music and our need to create and hear it always seem to find a way. On this rainy night in a smallish South London room, T.O.Y.S. blew me away with their combination of aggressively driven bass and energetic drumming, topped off by sour-flavoured bubblegum keyboard and laconic Northern vocals. This song epitomises those qualities and remains a firm favourite. It's pleasing to see that - despite not achieving the large audience they merit - they're still recording, 2016's 'Sicks' being the most recent example. 2. Morgan Delt – 'Make My Grey Brain Green' The way Pennyblackmusic works is for a list of new records with accompanying information to be sent out to all the writers, who then suggest their preferences for review. Since I at least am usually ignorant of 95% of the artists on these lists, my initial knowledge of them comes from the information provided by these press releases. They are often written in prose more purple than Prince, and after awhile I learned to be more circumspect about their claims. But every so often one hits the spot. How to resist a statement like Delt's own "I think we've become unstuck in time and everything is going to happen all at once from now on?" I requested his eponymous debut to review, and loved it from this first track, with that excitement when you just know that what follows is going to be great as well. That he had been labouring alone to create this richly textured neo-psychedelic music and was already in his mid-thirties gave a wonderful back-story on its release into the world. By the time of his next album, 'Phase Zero', he was on Sub Pop, signalling a welcome new level of recognition. 3. Engineers – 'Drive Your Car' Centred around multi-instrumentalist Mark Peters, with 'Always Returning' Engineers were already on their fourth (and, it appears, final) album when I first encountered them. It was a delightful surprise to hear a collection of songs as well-crafted as their sound is beautiful. The sleek 'Drive Your Car' is but one example. During their career the band had very good reviews from some major publications, yet this pearl of an album seems to have remained at the bottom of the ocean. I for one keep returning to it. 4. Godflesh- 'Like Rats' One great benefit of writing for Pennyblackmusic is the chance to see some musical heroes live for the price of a review. Since hearing the devastating 'Avalanche Master Song' on John Peel many years ago I have enjoyed being periodically pulverised by Godflesh's gargantuan guitars, industrial-strength drum machine and bilious vocals. But by 2014 I must admit they had dropped off my radar. So it was a great dark joy to find them sharing a double-bill with Loop, another past favourite, and even more to find them as astonishingly powerful as ever. 'Like Rats', a typically braincrushing classic from the album 'Streetcleaner', was one of many exposed under that night's sulphurous light-show. 5. Noveller – 'Pulse Point' One of the main ways in which my interest is piqued in someone unknown to me is the quality of the company they keep. That Sarah Lipstate (aka Noveller) had previously worked with Lee Ranaldo and Glenn Branca certainly made me curious about her music. On her album 'Fantastic Planet' she proved to have an ability all of her own to conjure up impressive environments via synths and treated guitars, at times suggesting massive landscapes, at others havens of tranquility, her parallel involvement in film perhaps something that has helped her to evoke such pictures in sound. 6. Imaginary People – 'Summer Stock' 'Dead Letterbox', the 2015 debut album from New York rock band Imaginary People was, and remains, one of the best collections I've heard for years. Some great musicianship surrounds the wonderful tremulous voice of the superbly-named Dylan von Wagner. Whether that's his real name or not, the quality of the songs and the power that the band can summon is almost a realisation of those two musical giants combined, and von Wagner's passion seems to have his heart on the edge of bursting from his chest. Another outfit that has still to be properly appreciated but are thankfully persisting, they released a follow-up ('October Alice') last year. 7. Fantastic Negrito – 'Hump Through the Winter' Probably my favourite discovery from my time with the site, having reviewed his debut album and two gigs, Fantastic Negrito's story is another lesson in the value of never giving up. Imprisoned in various ways – by poverty, by a creatively-stifling deal, and by a physically shattering car crash – his music is suffused with struggle and pain born from those experiences yet also a spirit that, in the words of this tautly funky song, is determined to "Keep on pushing". There's an emotional and political sympathy for the suffering in Negrito's songs, something which can make you continue to hope that the first Trump won't herald the Last. 8. Jane Weaver – 'Modern Kosmology' Not being greatly given to electronic music per se, one strand of it that I find more satisfying is when it is blended with other, older styles and instruments. The album for which this is the title track elsewhere skilfully incorporates rock and folk influences, but here there is a jazzy bounce to the rhythm that dexterously supports Weaver's cool vocal and warm synth. 9. Autobahn – 'The Moral Crossing' Another title track, from the Leeds band's second album, one whose power perfectly crystallises all of their qualities in one place. Ferociously dynamic drums, fervent vocals and relentless guitars, united in a collective commitment which restores meaning to the devalued word 'awesome'. And I can confirm that it's the kind of adjective that befits their live show too. 10. Bark Psychosis – The Black Meat Apart from hopefully making up and coming artists more widely known, Pennyblackmusic has given me the occasional chance to counterbalance historical neglect of others. In this case it was also personal, as I'd been aware of the name Bark Psychosis years ago but had somehow dismissed them (without hearing) as yet another Seattle grunge band. How wrong I was! Reissued this year, the 2004 album 'Codename: Dustsucker', from which this superb track comes, proved to be a sumptuous mix of noise-rock, folk and jazz – in fact, trying to describe it in this way only goes to prove the inadequacy of these labels, like separating out all the threads of a beautiful tapestry and expecting to still appreciate the full picture.
Pennyblackmusic Regular Contributors
---