---
Duran Duran
-

Ten Songs That Made Me Love...
published: 24 / 12 / 2020
---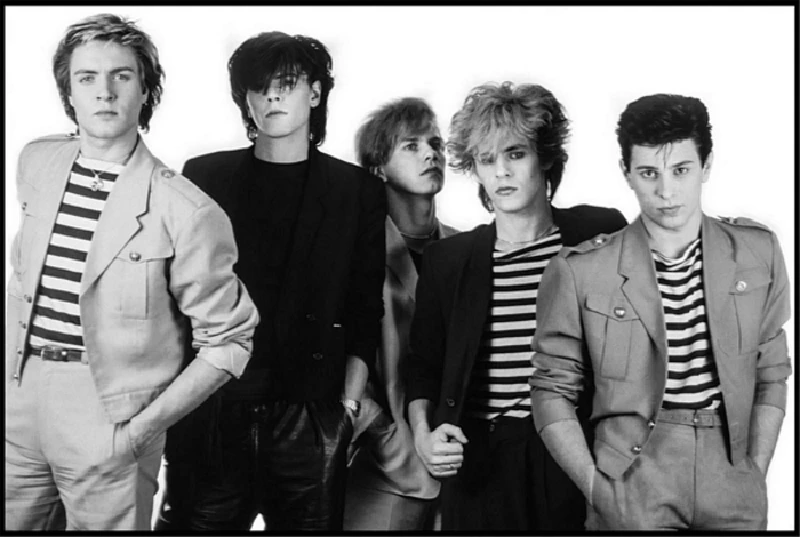 intro
Fiona Hutchings takes us through ten formative memories from the pop titans Duran Duran.
I was always aware of Duran Duran, despite them only beating me into existence by a handful of months. Having a teenage brother in the 80s meant music was somewhere most of the time. And if he wasn't playing it, we had various noisy neighbours who were. In much the same way as my own teens were dominated by the Blur vs Oasis and whose side were you on arguement, the decade before had Duran vs Spandau Ballet. That particular rivalry seems to have been more 'eyeliner at dawn' than 'drunken baiting at awards ceremonies', though. I was always a Duranie. James Bond theme? Check. Very risque video that was deliciously scandalising? Check. Far less slushy songs and no kilts? Check. Don't get me wrong. I am very in favour of a good kilt on the right man and none of Spandau are the right men. Duran also became synonymous to one of my favourite club nights in Sheffield in the mid to late 90s. Planet Earth at the Leadmill was like a dream come true. I thought that night clubs just played new music and I'd never get to dance to all the 'retro' stuff I liked. I was wrong. 80s pop, New Romantics and synth night complete with dirt-cheap day-glo alcopops and sticky floors to dance on was, for a while, my happy place. 1. 'Planet Earth' ('Duran Duran', 1981) It makes sense to start with this song then: it also happens to be their first release. The synth hook reminds me of a hovering chopper looking for survivors with both a ray gun and a laser light ready if needed. It looked and sounded different and exciting then and [cough] 39 years later there is still something timeless about it 2. 'Notorious' ('Notorious', 1986) This was the first single released by the smallest version of Duran Duran. Two thirds of the Taylors had left and it was Le Bon, Rhodes and one solitary Taylor left. Luckily they also had Nile Rodgers on producer duty, and there is nothing that man can't elevate. Often just by being in the room. A very early favourite on mixtapes, this one has a strut, swagger and singular sexiness all of its own. Oh yes, I was going to elicit those shocked gasps everywhere I went, I decided. Like so many teenage rebels before and since I'm pretty sure most people actually barely noticed I existed. 3. 'Union Of The Snake' ('Seven & The Ragged Tiger', 1983) Like so many Duran videos around this time, this was like a mini sci-fi movie. The hook instantly lodged in my brain and never shifted. Whatever the Union Of The Snake was composed from, its climb felt inevitable and even if it was potentially deadly I was going to see it through to the end. 4. 'Ordinary World' '(Duran Duran'/'The Wedding Album', 1992) This is a hypnotic song that effortlessly pulls you in, takes you away until you eventually come down and realise you've been playing it on repeat for the last hour. This came out not too long after I had properly got into Duran Duran. I found the prospect of a 'comeback' of a band I liked exciting, and I was yet to have my fingers (and ears) burnt by disappointing, ill-considered comebacks that tainted my feelings towards a band. 5. 'New Moon On Monday' ('Seven & The Ragged Tiger', 1983) Several cuts of this video exist, the longest being 17 minutes. As much as I loved Durans' mini-movie habit this one feels more than a little ridiculous. The band as an underground resistance cell called La Luna? A stretch too far for me (and them if the internet is to be believed). But the song itself though is another piece of perfect pop. The verse slowly gains momentum before thundering into the chorus. It one of a few Monday songs likely to pop into my head when that particular day is mentioned (see also Mondays I don't like, Manic ones and those sung about by Mamas and Papas). 6. 'A View To A Kill' ('A View To A Kill OST', 1985) A James Bond theme is a class of record all of its own. It can be as dramatic and over-the-top as it likes. You can have a video on which Simon Le Bon borrows my Walkman, struts around the Eiffel Tower, pretend to be a superspy and a postcard of said tower is blown up. It's campy, tongue firmly in cheek and dancing into the fire had never sounded quite so appealing. 7. 'Skin Trade' ('Notorious', 1986) The music flows and seems relaxed, but the lyrics bite back. I always figured it was about selling yourself, being asked or being forced to portray yourself in a certain way and maybe finding your world relied on you wesring a skin that no longer fitted. Won't someone explain "this strange behaviour", they ask politely committed "in exploitation's name". Maybe, as teen idols maturing away from those restraints, they wanted to kick back against the pretty-boy expectations. Le Bon had married model Yasmin Parvaneh a couple of years previously too. Maybe he saw something in that particular skin trade that inspired him. 8. 'All She Wants Is' ('Big Thing', 1988) I have a love/hate/baffled relationship with this one. I'm not keen on the verses, love the chorus and the video is perplexing. It might have won an MTV Video Music Award but it's choppy and bizarre. The band are sometimes there, either not moving or moving like robots, but in other shots they're replaced by mannequins wearing their faces. Sure, they were off touring the world and getting screamed at by hordes of hysterical fans, but those of us with only the videos to watch don't deserve to be traumatised by a neon horror movie. 9. 'Is There Something I should Know?' (1983) A standalone single apparently designed to get them their first number one, it achieved it's goal. As usual it's immediately recognisable, memorably bites "don't say you're easy on me/you're about as easy as a nuclear war" and seems to describe a less-than-fluffy romantic relationship. The harmonica wails in the middle eight, sounding almost like a nuclear attack siren. This is less lovesick pleading and more frustrated exasperation. 10. 'Come Undone' ('Duran Duran'/'The Wedding Album', 1992) Haunting and somehow disturbing, it sounds sweet and a little off-kilter. Coming undone can be read in so many different ways and the videos got a few interpretations if you need them. For me, though, it's the feeling of a song you can get lost in. The fluid sound leaves you floating or drowning. The choice is always yours. PS In the name of full disclosure I have slow danced to Spandau Ballet. There is evidence in the form of photos.
Band Links:-
http://www.duranduranmusic.com/
https://www.facebook.com/duranduran/
https://twitter.com/duranduran
Play in YouTube:-
Have a Listen:-
interviews
---
Interview (2016)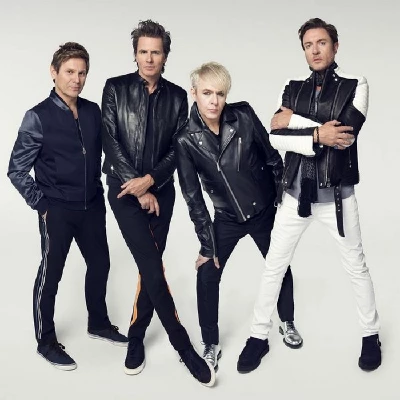 Duran Duran drummer Roger Taylor speaks to Nick Dent-Robinson about his band's 80's stardom and their continued longevity
reviews
---
Future Past (2021)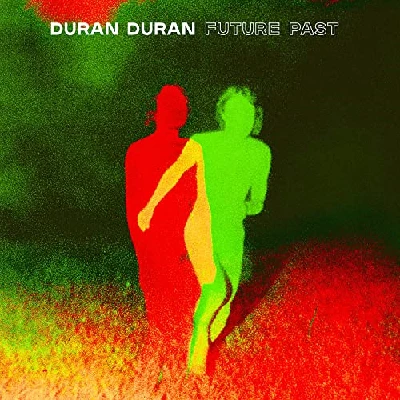 Impressive latest album from 80's veterans Duran Duran which includes guest appearances from Graham Coxon from Blur and Giorgio Moroder
Pennyblackmusic Regular Contributors
---