---
Chuck Prophet
-

Ten Songs That Made Me Love...
published: 31 / 10 / 2017
---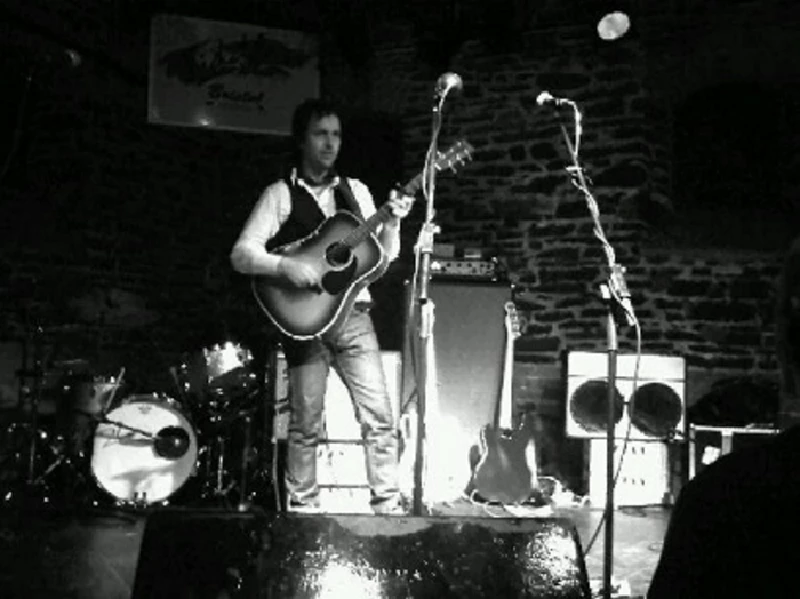 intro
In 'Ten Songs That Made Me Love...' Stephen Simkin reflects on ten of his favourite songs by Chuck Prophet.
I can't imagine setting myself a harder short form writing task than this. Choosing ten songs by my favourite recording artist means I can't even include one from each album. And I made it harder by choosing two from his sophomore release 'Balinese Dancer', and two more from his 1997 masterpiece 'Homemade Blood'.I'm particularly dismayed not to be able to feature anything from one of my favourite albums, 'Let Freedom Ring!'(2009), or 'Soap and Water' (2007), which landed Prophet a spot on the David Letterman show (watch it here https://www.youtube.com/watch?v=7raIAJTxeqA - and check out Chuck's hilarious blog post about the experience here: http://chuckprophet.com/blog/letterman_moths_to_the_flame/). This is an unashamedly personal list, with just one or two concessions to those who might be familiar with Chuck's work and the Mission Express live experience. Chuck sometimes includes a line in his stage patter, when someone in the audience is calling for a song: "We're gonna play ALL the hits. Both of 'em!" In truth, he probably has one bona fide chart smash: in 2002, 'Summertime Thing' raced up the AAA chart, leaving Springsteen, Sheryl Crow and the Wallflowers in its wake. Not bad for a song he wrote sitting in a booth without an instrument during a few weeks he spent parking cars to pay the rent. But those familiar with Chuck Prophet's work know that, while he has never hit the commercial peaks he deserves, he is nevertheless a supremely gifted songwriter (and vocalist, guitarist and band leader). And if you don't know him, then you have many aural treats in store. Don't take my word for it. There's plenty more where these came from. 1. 'Heart Breaks Like the Dawn' Chuck's solo release, released in the later stages of his days with Paisley Underground rockers Green on Red, was the sepia-tinted folk rock minor masterpiece 'Brother Aldo' (1990), a set of songs intended to be used as publishing demos. 'Balinese Dancer' (1992) actually had a budget – at least until Prophet and producer Craig Leon had an irrevocable falling out and the record company's funding suddenly dried up: dazzled bug-eyed by the success of bands like Nirvana, China Records could not find any frame of reference for what Prophet was recording, deep as he was into Richard and Linda Thompson, Ry Cooder, and Gram and Emmylou. The album was completed (Chuck would demur and say it was "abandoned") by hook and by crook and for me, this is where the love affair with his music really began. I had never heard a guitar sound like this – that dry, single coil, wiry Squier Telecaster that moves from pealing melodicism to strangled squall and back again 'Heart Breaks Like the Dawn', written with poet and lyricist Kurt Lipschutz (aka klipschutz), is a gorgeous, high romantic, country-rock ballad. Another version recorded at the sessions features Chuck's professional and life partner Stephanie Finch not just on harmony vocals, but duetting with Prophet as they swap verses. It's a crime that it currently remains unreleased, but until it is, you can check out the released take. https://www.youtube.com/watch?v=ufeZCg1zar4 2. '110 in the Shade' The centre-piece of 'Balinese Dancer' is this epic song, full of the ringing, cascading solos that makes the album so special for long-term fans. My own relationship with the song was altered forever when I saw Chuck play the song on tour in 2008. Claiming that bass player Kevin T. White had come across a copy of the album lying around and insisted they play something from it, Prophet unveiled a complete re-writing of the lyrics of the song that sounded like 'Desire'-era Dylan. I still remember how it felt hearing such a familiar track being reconstructed in front of me… it must have been a similar experience being a hardcore Bobcat hearing Dylan rework 'Tangled up in Blue' on the 1984 European tour, as captured on 'Real Live#. It's hard to put the feeling into words – and to some it may sound simply daft – but it remains a true highlight of my all my gig-going days. You can hear a rough audience recording of the reworked '110 in the Shade' at the Yo Tube link below that does not begin to do it justice. https://www.youtube.com/watch?v=SLwyalDqvrQ The original version is here: https://www.youtube.com/watch?v=JRa-qnQ9GLw 3.'New Year's Day' For many fans, 'Homemade Blood' (1997) remains a high water mark. After another bad experience with a control-freak producer (Steve Berlin) who favoured layered and processed recording techniques (hear the results, and some despite-it-all brilliant songs on the 'Feast of Hearts' album [1995]), Prophet, well aware of how digital technology was in the process of transforming the process of making records, was determined to make his next album live on the floor – a balls to the wall, no nonsense, Mott the Hoople style guitar album. 'Homemade Blood' is populated by full-on rockers – the Stonesy 'Credit', the stream of consciousness whacked out 'Blonde on Blonde' style 'Inside Track', the inflamed rifferama of '22 Fillmore' – but 'New Year's Day' is a beautiful ballad, its yearning melody matched with a lyric exquisitely poised between regret and hope ("don't cry – it's New Year's Day again"). The universality is in the detail (the mop and the broom, the static on the radio) and Prophet and klipschutz may never have written a more perfect song. https://www.youtube.com/watch?v=nR3TaGnPpLY 4.'K-Mart Family Portrait' A second choice from 'Homemade Blood' and another example of this being a very personal list. I am not sure how many fans would pick this song for their Top 50, let alone their Top 10, but for me it has always been a special song, even if after twenty years I cannot identify quite why. An earlier, unreleased version built around a major chord sequence, which was in effect a very pretty but straightforward country lament, was transformed when Prophet flipped it into a minor key. Muted rhythm track, isolated vocal, a lone electric guitar. A dissection of quiet desperation and pain, the writer looks in the mirror and stares into the abyss: "You turn your head, blink your eye, and there's nobody there at all..." Halfway through, the gorgeous melody is opened up by a piercing, weeping solo. And it's a first take. A masterpiece. https://www.youtube.com/watch?v=Jx2ka2ahYvs 5. 'Rise' Sometimes all it takes to knock just another song onto a track that diverts it into classic territory is the tiniest shift. Tom Petty's 'You Wreck Me' might have forever laboured under the hackneyed title 'You Rock Me', and how much the poorer would it have been? 'Rise' began as 'Ride' and when the substitution of one consonant led into the opening line, "Rise, you broken children, rise", all of a sudden it forged a connection with a deep, rich heritage of gospel and blues. It's the opening track on an album that found Prophet seeking out new musical territory to explore, based around loops and samples. 'Dyin' All Young', for example, may be a better song, but I can still recall cueing up the first track of this album 'The Hurting Business' (1999) and being floored by the dark, hypnotic textures of Chuck's new musical adventure. https://www.youtube.com/watch?v=RS9N6JzyxYk 6. 'Summertime Thing' From the album 'No Other Love' (2002), the Summer hit is smart enough to deconstruct the clichés of the seasonal song ("Put the Beach Boys on/Wanna hear 'Help Me Rhonda'") while being sweet-tempered enough to indulge them too. A country rock chord change sequence layered over a hip hop beat, the song features resonator guitar and some modal noodlings on pedal steel, and a vocal as warm and hazy as the Summer afternoon it paeans. It is convenient, shorthand proof that Prophet could probably have had a lucrative career as a jobbing songwriter (and he's had some stints in the Nashville songwriting machine), but he chose a more interesting path. Live, the song has become one of the showcase pieces for Chuck and James DePrato's guitar duel/duets. You can hear the album track here: https://www.youtube.com/watch?v=Padijh3ACbM Or check out this version with Darryl Hall done for the show Darryl's House, on which the main man from Philadelphia is clearly having a ball. https://www.youtube.com/watch?v=ejbKAAM8z8c 7. 'You Did (Bomp Shooby Dooby Bomp)' And speaking of guitar showcases, 'You Did' (from 'Age of Miracles' [2004]) makes the list because it has become Chuck's signature tune in a live context, giving plenty of scope in the call and response structure of the lyric for alternating his standard vocal microphone with the distortion-laden bullet mic that he makes judicious use of throughout a gig. The original works with keyboards, loops and Stephanie Finch's plaintive, pure voice an octave above Chuck's on the chorus, and the guitar just provides flourishes. Live, Chuck will put the pedal to the metal and let rip on Tele. The song's character asks the deepest philosophical questions ("Who put the bomp in the bomp-shooby-dooby-bomp? – You did") while circling maddeningly, obsessively around, "I got a letter this morning" – the contents of which are never revealed. When I put it to Chuck that when the audience calls back "You did" in response to each question, they're really saying "we love you", Chuck pointed out that he bounces the ball back, each time responding, "No, you did" – the love is never less than mutual. Studio version here: https://www.youtube.com/watch?v=OPDJHeX9tfs And one of hundreds of live versions here: https://www.youtube.com/watch?v=ON_sEKzmuQ4 8. 'Temple Beautiful' It would be easy to write an essay about an album that some have proclaimed Prophet's masterpiece. An extended, hugely fruitful song-writing binge with klipschutz after a lengthy separation led to an album that would be conceived as a love letter to San Francisco, Chuck's home since his mid-teens, and the environment that nurtured his musicality, his deep and wide cultural awareness, and his sense of self. Featuring the unassuming genius Brad Jones in the producer's chair, the album is full of great songs, and in the absence of any other workable criterion to pick just one, I will choose the title track. Featured on 'Little Steven's Underground Garage' radio show, no less, as one of its featured "Coolest Songs in the World", it has a classic riff, dimed guitars and a big, dumb horn section. It could have been taped at Trident Studios while Bowie knocked out 'Watch that Man' next door. At its heart is another call and response lyric (you get the sense that Chuck and Kurt wrote it with at least one eye on the stage – and there's nothing wrong with that). As a Liverpool FC fan, I might object to the line, "She got so excited/Manchester United!", but it's still pretty irresistible. And it's all topped off by the inclusion of Flamin' Groovies alumnus Roy Loney on backing vocals – beautifully fitting given the centrality of the band to the city's musical identity, and to Chuck's own musical ephiphany. Check out this mini documentary about the album: https://www.youtube.com/watch?v=TYIuUm66jgI And the title track here: https://www.youtube.com/watch?v=x_GXGw3Gsc4 9. 'They Don't Know About Me and You' Another personal choice and not an obvious one from 2014's 'Night Surfer', an album that has a number of songs that have become crowd-pleasers, such as 'Ford Econoline' and 'Wish Me Luck', as well as other tracks well worth seeking out, including the fascinating take on the Amanda Knox case, 'Truth Will Out (Ballad of Melissa and Remy)'. 'Me and You' features a post-apocalyptic lyric wrapped up in a gorgeous tune. The harmonic structure and instrumentation keeps building through the first half of the song, laying a platform for the point at which the song shifts key and takes off, layering backing vocals and guitars over a melody that Tom Petty would kill for these days. https://www.youtube.com/watch?v=IZ_972vIAnc 10. 'We Got Up and Played' Sometimes it feels like the album 'Bobby Fuller Died for Your Sins' (2017) is Prophet's greatest single achievement. And how many artists in this business have turned out career-defining work in their sixth decade? I could have chosen at least half a dozen songs for this chart from Chuck's most recent release but this song seems like an appropriate note to end on. Written one rainy night in Cleveland, this is a tender ode to life on the road. Once again, we have a reminder of what a knack for melody Prophet has been blessed with. Sonically beautifully imaginative, it sounds like it's been recorded on the bare stage of an empty club. You can almost hear the paint peeling off the walls. "We got up and played/We got up and sang/We plugged in our guitars/Tried to make it rain". Keep bringing the rain, Chuck. It nourishes the soul. https://www.youtube.com/watch?v=v52zFtHw3Fk&t=110s Live: https://www.youtube.com/watch?v=W24w2PJeSEU
Band Links:-
https://www.facebook.com/chuckprophetofficial/
http://www.chuckprophet.com/
https://twitter.com/ChuckProphet/
https://www.instagram.com/chuckprophet/
Visitor Comments:-
923

Posted By: Mike, North East England on 26 Jun 2020
Nice article ~ some good choices and well written.
---
890

Posted By: Aljaž Majcen, Laško, Slovenia on 19 Mar 2019
Nice list, Steve. Don't remember if we ever compared notes (so to say), but Heart breaks… is my fav Chuck song too. Anyway, just a quick hello, hope you're doing fine, my friend. Take care, Aljaž
---
850

Posted By: Alan Doak, Paisley, Scotland on 10 Dec 2017
Hi John, It was nice to meet you last night but it's a pity you had to leave after Curse of Lono's set however Felix was speaking very highly of you. Anyway, as a fellow Chuck fan I've got to say this is a magnificent article - huge well done. Obviously this is my first visit to the site but rest assured I'll be spending lots of time here. All the best Alan.
---
844

Posted By: Tom L, Saint Louis, Missouri, USA on 25 Sep 2017
"Balinese Dancer" on CD is going for $70 to $800 on Amazon right now. Thanks a lot.......
---
interviews
---
Intervew (2012)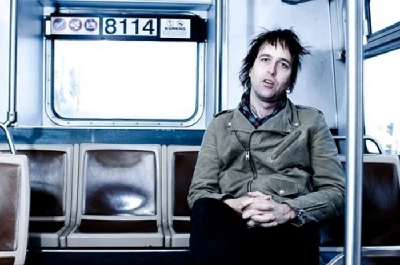 Former Green on Red guitarist Chuck Prophet speaks to Anthony Strutt about his solo career, and his eleventh album, 'Temple Beautiful', which is about his home city of San Francisco
Interview (2010)
live reviews
---
Garage, London, 23/7/2011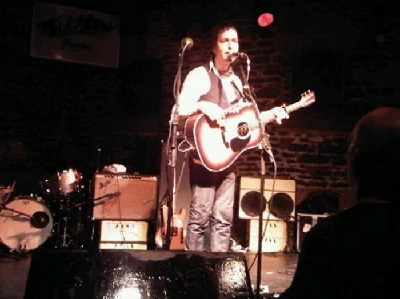 Anthony Strutt watches former Green On Red guitarist Chuck Prophet and his new band the Spanish Bombs cover the whole of the Clash's 'London Calling' album in a fabulous night at the Borderline in London
Pennyblackmusic Regular Contributors
---