---
published: 23 / 10 / 2015
---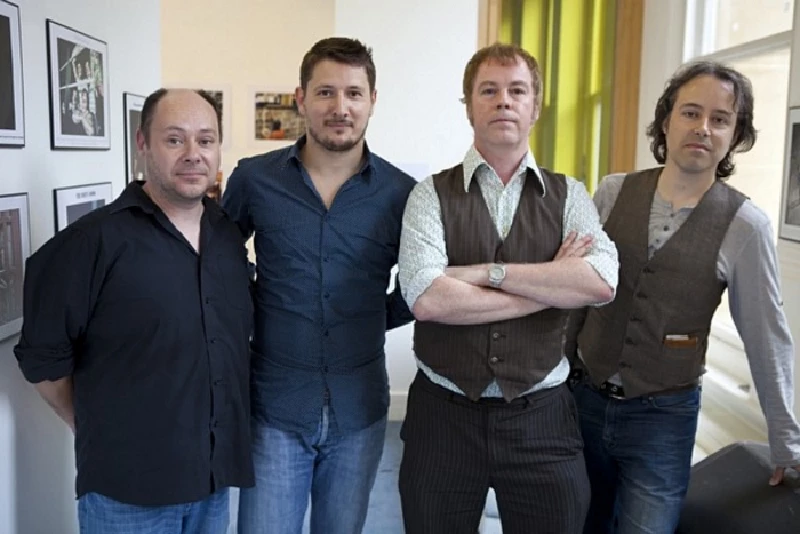 intro
Recalled 'Ten Reasons That Made Me Love...' for this edition, Keith How in 'Ten Songs That Made Me Love' writes about what he enjoys the most about obscure Welsh psychedelic group, the Soft Hearted Scientists
1. The Rumour It was just a normal Friday night back in 2004 or maybe 2005 - The usual slightly intoxicated evening complaining about the music on the pub sound system i.e. tinny speakers hidden high up in a corner playing Michael Jackson. One topic of conversation often re-visited for the benefit of a stranger or an old friend passing through came from Danny who by 9 p.m. had joined me in drinking Jack Daniels. "Right," he proclaimed. " Best Bowie album?". My well practised and thought-out thesis on the greatness of 'Low' had to wait for a trip to the bar, and as I waited patiently for the barman's attention young Jonty Hall sidled alongside me looking as cool as... . "Keith, you would love my brother's band," he said we as chatted at the bar. "Check them out! They are called the Soft Hearted Scientists". 2. The Search The next day I found a rather damp and ragged beer mat in my pocket upon which I had hastily scribbled down the name. I recall getting them mixed up with We Are Scientists, before coming across three very mysterious EPs, 'The Wendingo', 'Bethesda' and 'The Midnight Munities'. The artwork looked really unusual and strange. I had no idea what they might sound like. But what was there to lose? 3. The Discovery 'Mount Palomar', the first track on 'The Wendigo' EP was magical, mysterious haunting and intriguing. With its soaring heart, lifting chorus and inspirational lyrics, I was hooked. It was poetry concerning stars, voyages, hopes and dreams, wrapped up in a beautiful folky psychedelia. The whole EP was and still is totally captivating. I had to search out them all. And I did. 4. The Journey 'Uncanny Tales from the Everyday Undergrowth', which was first released in the summer of 2005, became the first full-length Soft Hearted Scientists album. It consisted of the three EPs and, although I owned them, the twelve track album became an absolute treasure in my collection. Full of magic and insight, 'Tales' became an instant underground classic for those in the know. Its themes of wonder and normality were to re-appear over and over again on the coming albums. They were my band. No-one else knew about them. That is a great feeling! 5. A History No-one really knows anything about the Soft Hearted Scientists even now. They hide out in Cardiff, and I imagine they have asked Merlin to cast a kind of invisibility cloak over them as they appear to shun publicity. It is either that or they have an underground lair complete with lava lamps, shag pile rugs, lots of ancient vinyl and video cassettes of 'The Prisoner' for company. They do have names: Nathan Hall, Dylan Line and Michael Bailey. They have some friends as well who help out during recording. What really goes on behind the smokescreen of magic and hazy psychedelia? They possibly have jobs, eat pizza and get drunk. watch TV even. The occasional Facebook post reveals that Nathan is often slightly grumpy with a keen insight into what makes our world a confusing place to live. The great thing is he converts his warped thoughts into poetry, and with the band cast a critical and humorous eye over life, the universe and everything. Early recordings were made on the My Kung Fu label before some kind of ill- fated catastrophe caused the band's fledgling rise to global stardom to stumble. After a period of uncertainty, Hip Replacement Records took the band on board and their magical mystery tour continued. 6. The Second Album If there was any doubt that the Soft Hearted Scientists might be a flash in the pan, 'Take Time to Wonder in a Whirling World' proved to be an instant classic. Beginning with a journey up the 'A470' into the mountains, it is an absolute treasure, which is full of joy, whimsy, sandess and reflection and upon which Nathan steps up a league with his lyrics and delivery. The band excel musically and 'The Caterpillar Song' is a classic 60's wig out, lasting over nine minutes and proving to any passing listener that this is a class act. 7. Strangeness The rather sad story of 'The Yongy Bongy Bo' appears on 'Uncanny Tales' which is a modern nursery rhyme. He is not the only odd character who haunts the Scientists' music. There is 'Seaside Sid and the Giant Squid' and the 'Trees that Don't Seem To Know that It's September'. You find people standing in the shadows, and on 'The Slow Cyclone 'unlike Kraftwerk's robots the Soft Hearted Scientists' robots are all obsolete. They even have a song about the hermit crab. 8. Sound The Welsh wizards are hard to categorise. They seem to effortlessly combine acoustic folk with a spacious 1960's feel. The vocals are beautiful. There is the occasional quirky music hall excursion, and with a superb ear for atmospherics the Soft Hearted Scientists seem to hold no fear of sound effects and field recordings. Psychedelic folk mantras swirl around your head. Caterpillars, glow worms and scarecrows walk hand in hand with galaxies, dreams and Halloween people. They have an uncanny ability to bring the cosmic to the mundane, and enable us to wonder at our everyday existence and look beyond ourselves. 9. Pick One Album This is almost too difficult to do. 'Wandermoon' is nearly perfect and not just because the band recommend nocturnal listening. Songs like 'Tornados in Birmingham' with its global warming insights and the terrific 'Road to Rhayader' are just superb, but if push came to shove 'Take Time to Wonder in a Whirling World' might just be my choice. It is a really beautiful and clever recording but then they all are. Perhaps it is the McCartney-flavoured bass lines and the great harmonies that hold the whole project together. I'd be happy on a desert island with this one. From the opener the 'A470 Song' about driving into the mountains you take a weird trip through love, loss and time. The anthemic 'Rockford's Return' is a triumphant statement full of light and imagination, weirdness and normality. It is a delight from start to finish! 10 The Future The Soft Hearted Scientists now reside on the lovely Fruits De Mer label, and have released a limited edition double vinyl anthology entitled 'Whatever Happened to the Soft Hearted Scientists?' When I managed to procure a copy from the band I felt as though I had won the lottery. On 'Mount Palomar' the band sang about crazy hair brained schemes. Ten years on the Soft Hearted Scientists' music is as diverse, eclectic and enchanting as ever. Totally British and wonderful, they are still scheming.
Band Links:-
http://www.softheartedscientists.com/
https://www.facebook.com/SoftHeartedScientists
Visitor Comments:-
785

Posted By: The very same Paul Jones, Currently Barcelona! on 27 Oct 2015
There's also a fourth member called Paul Jones who joined after the first 3 eps. He's the guitarist, banjo and mandolin player and also writes some of the songs pop pickers!
---
reviews
---
Golden Omens (2016)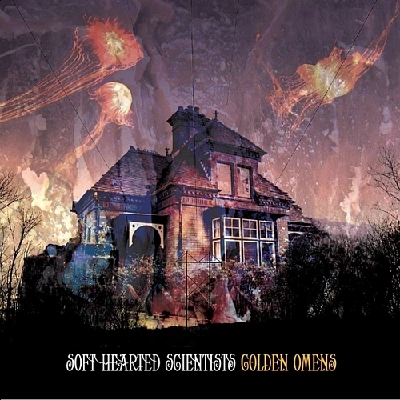 Inventive and off-kilter latest double CD album from Cardiff-based band, the Soft Hearted Scientists
related articles
---
Nathan Hall and the Sinister Locals: Feature (2017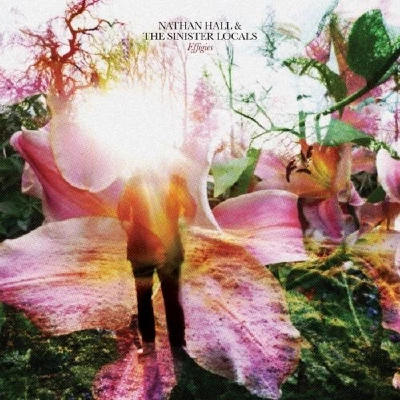 In his 'Under the Radar' column, in which he searches out under-rated artists and labels, Keith How examines Soft Hearted Scientists' front man Nathan Hall and his new band the Sinister Locals' first album.
Pennyblackmusic Regular Contributors
---