---
Miscellaneous

-

Ten Songs That Made Me Love...
published: 6 / 8 / 2019
---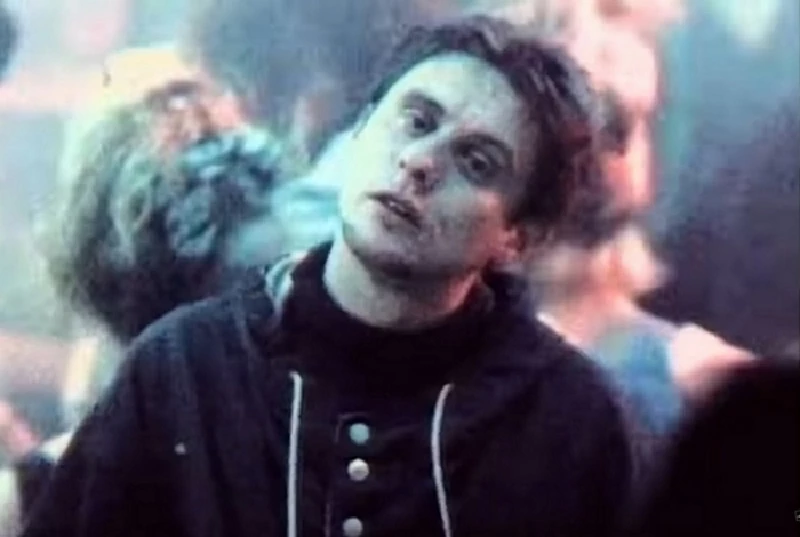 intro
In 'Ten Songs That Made Me Love...' Dastardly reflects on his ten favourite tracks from 1988.
I was talking to Mrs Dastardly the other day and for some reason we started talking about the late 80s... I know what it was, we'd just seen the Bros documentary and that led on to other things happening around that time. Anyway we started recalling all these different scenes and genres that were bubbling away quite happily in 1988, all in the same kitchen, and the list just didn't want to end. So here's a taster.. My Bloody Valentine - 'You Made Me Realize' Released 8-8-1988 Was it shoegaze ? Maybe punkgaze is more accurate. Either way, MBV kicked a great big hole in guitar pop with this stellar announcement from Bark studios in Walthamstow. Sugar Bear - 'Don't Scandalize Mine' Released 10-12-88 Fresh righteous hip-hop with a killer sample from Talking Heads' 'Once In A Lifetime'. Sugar Bear was not happy and good thing too as he makes a wonderful noise when props are not supplied on time and in the correct alphabetical order. The Stone Roses - 'Elephant Stone' Released 3-10-88 The 80s. Still a time when music was moving forward and the tastemaker elite frowned upon any retro leanings. Until the kids heard John Squire and Reni messing up the game plan with a Hendrix wah-wah groove and Ian Brown opining 'There's a hole in my dreams' with a voice that was one part Moss Side and one part 'Kes'. Michelle Shocked - 'Anchorage' Released 1-10-88 The New Acoustic Movement, sorry NAM, was in full swing in '88. Lloyd Cole had contacted Elvis Presley at a séance and then re-appeared as the sultry 'Tanita Tikaram', a band called Miro ruled the London scene but it was Michelle who was queen of The Chart Show with her handycam vid. Morrissey - 'Suedehead' Released 27-2-88 Moztown goes solo with that video checking out James Dean's old gaff in the snow and a guitar riff that momentarily gave hope to legions of Smiths fans that he could get by without Johnny. U2 - 'Angel of Harlem' Released 1-12-88 Over in stadium-world U2 were having one of their finest moments. Come on, this was good! Wasn't it ? Bono tapping into the DNA of America like Tony Robinson on Time Team. Fantastic. Public Enemy - 'Don't Believe The Hype' Released 2-7-88 'What time is love ?' asked the KLF in '88. 'Running late' said Chuck D and personal secretary Flavor Flav from across the Atlantic, before storming the UK and picking up NME's album of the year. Rap never sounded more fierce, more righteous. Pixies - 'Gigantic' Released 22-8-88 I'd just started a band with drummer Clive in 1988 and we used to drive to rehearsals in his car with the Pixies playing. The music was like a strange new world I hadn't been invited into yet. I could see there were people in there enjoying themselves but you had to find your own way in. It took me a while... bit like getting used to drinking beer. Sonic Youth - 'Teenage Riot' Released 18-10-88 'It's pop Jim but not as we know it'. Sonic Youth re-write the rules and dust off the Velvets' crown as heirs to the future. Happy Mondays - 'Wrote for Luck' Released 31-10-88 We're back in the car with drummer Clive and now he's playing Happy Mondays 'Bummed'. Slowly Mark Day's migraine-funked guitar starts to eat into my brain while Shaun sings 'You used to speak the truth but now you're clever'. Music as a drug. Discuss.
Pennyblackmusic Regular Contributors
---