---
published: 19 / 4 / 2017
---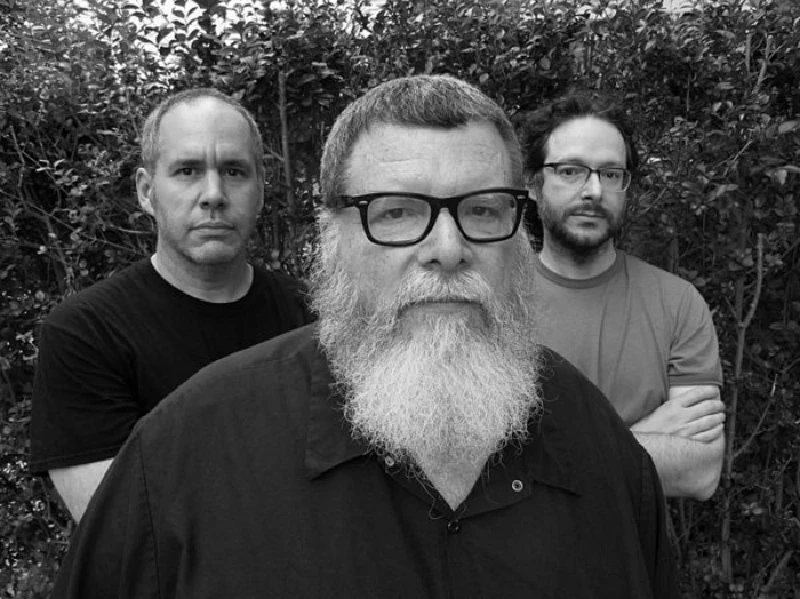 intro
In 'Ten Songs That Made Me Love...' John Clarkson pays tribute to Robert Fisher from the Willard Grant Conspiracy, who died at the age of 59 in February and who we interviewed many times and headlined our Bands Nights on four occasions
When somebody dies, one of the worst things can be that feeling that there is still so much to ask or say. I was friends with Robert Fisher, who died on Sunday 12th February, for over fifteen years. I interviewed him eight times, wrote a lot about his band the Willard Grant Conspiracy who I saw over twenty times, and they headlined four of our occasional Bands' Nights. Robert was an exceptionally fine interviewee, constantly articulate and forthcoming, shying away from nothing, always delivering a thoughtful answer, however stupid or potentially awkward or difficult the question. I kept returning to him for him a simple reason. There was always a lot to ask and there still is. All the Willard Grant Conspiracy albums are different from another, and with each new release there was always something new to learn or find out from him. I knew him fairly well, yet, while he was always open in interview and conversation, his depths were such that I felt that I never quite got to the bottom of him either. He was a fascinatingly complex man, an intriguing lot of contradictions. He had had a religious upbringing and described himself as a "failed Baptist", and told me in one interview that he still believed in some kind of higher power and then in another that he didn't believe in very much at all but wanted to be proved wrong. He had been both an alcoholic and a drug addict in his teens and early 20s, and, while over thirty-five years clean and into recovery by the time of his passing, he spent a lot of his life gigging with the Willard Grant Conspiracy in bars and clubs where he admitted sometimes the temptations were still enormous. He could also be occasionally grumpy and his size – he was always a big man and he struggled with his weight all his life – made him intimidating to some. Yet he was also the sweetest, kindest of men doing a lot to promote bands such as Magic 12, Mishima USA and Seks Bomba through his record label Dahlia Records; other acts like Doghouse Roses and Barn Burning through other means, and websites such as this one and the French one hinah for no other reason than he liked us and thought that we all had something to offer. And then there was his band, often bundled in with the alternative country movement, but in reality far more diverse, embracing elements of punk, psychedelia, folk and pop. I see the Willard Grant Conspiracy (or the WGC) as having three distinct stages. There are the early years in which he and acoustic guitarist Paul Austin formed the band in Boston, recording their first four albums, '3am Sunday@Fortune Otto's '(1996), 'Flying Low' (1998), 'Mojave' (1999) and 'Everything's Fine' (2000), with a revolving cast of mainly local musicians. Then there are the middle years after Paul quit the band in 2001 to move to Seattle and marry the Walkabouts' drummer Terri Moeller and Robert also left Boston to return to Lancaster in California near where he had been raised. The WGC at that point became more stable and international in its line-up, which involved British and Japanese as well as American musicians. It also became more orchestral, and Robert met with his greatest critical and commercial success with 'Regard the End' (2003), his most popular album which upgraded several traditional songs and merged them with a rock sound, and then the psychedelic 'Let it Roll' (2006). Finally after the financial failure of his underrated 2008 album 'Pilgrim Road', there are the last years in which he found a new permanent collaborator and songwriting partner in viola player and experimental musician David Michael Curry, who had been in and out of the band's regular line-up for years, and the music became more minimal. The group released two other albums, 'Paper Covers Stone' (2009) and the stark 'Ghost Republic' (2013). Robert, who had moved after over decade in California to near Rhode Island, had been working with Dave Curry and other musicians on a new album, 'Untethered', which was nearly complete except for the mastering at the time of his death, and it will be released hopefully later this year. The Willard Grant Conspiracy were and are my favourite band. Here are ten songs that made me love them. I started with a short list of almost twenty-five and could have picked any of them. Some are there because it involves something personal, others are there because they are great songs. Thank you, Robert. 1. 'Evening Mass' (Flying Low, 1998) This was the track that started it all off for me. I first came across the Willard Grant Conspiracy in October 1998. Pennyblackmusic had gone online the month before, and I was looking for things to write about. I discovered them in abundance on a twenty track compilation, 'Sounds of the New West', which came free with an early edition of 'Uncut' magazine. It was the first of the many CDs which that magazine has since gone on to give out with each new monthly edition, and looked at "the best of alternative country" as the still fledgling Americana movement was then called. There were a lot of great bands on that CD - Hazeldine, Calexico, the Handsome Family, Lambchop, Silver Jews, Sixteen Horsepower and the Walkabouts. Many of those bands or their offshoots we have since gone on at Pennyblackmusic to interview or write about in one form or the other. The band that stuck out for me, however, was the Willard Grant Conspiracy and their song on the compilation, 'Evening Mass'. The Willard Grant Conspiracy at that time was still based in Boston and centred around Robert and his then guitarist and co-songwriter Paul Austin. The rest of the group encompassed of whoever was available to play with them at the time. A head count at one point consisted of forty-five (or was it forty-six?) current members. There was a lot of the truth in the slogan that the WGC emblazoned across the sleeve of their first three albums, "If someone tells you they played on this, they probably did." Part of the appeal to me of 'Evening Mass' was its instrumentation. A surging, swirling mass of acoustic instruments, it pushed then member Erich Groat's fluttering mandolin to the fore. My background at the time was l largely in punk and indie rock, and I had simply never heard anything quite like this before. Yet it was more than that. Robert's view of religion on this is more atheistic on 'Evening Mass' than my own never-rule-anything-out agnosticism. With its opening line about a woman coming to church to light candles every evening for her dead relatives, most of whom treated her abysmally ("She comes alone every evening/Lights as many candles as she can afford"), and another line later on about an alcoholic trying but failing to find hope in God ("He comes alone every evening/Degenerates into his bottle/He's long since lost any meaning "), it nailed for me the duality of religion, its appeal, promise and enormous power, but also the ways in which it can sometimes be disappointing. The kiss-off line of the chorus -"And, oh, the desperate come a courting/The Lord has come up empty again"- was bleak, but a lot of Robert what was trying to say on it struck a chord with me. I went into town within a day or two after first hearing it and bought 'Flying Low', their second album and the record which 'Evening Mass' came from, an immediate fan. 2. 'The Visitor' (Mojave, 1999) The Willard Grant Conspiracy were beginning to make an impact in Britain. Like many so other American alternative rock and country acts – Richmond Fontaine, the Walkabouts and Will Oldham - they were always much more successful in Europe than they ever were in the States, and began touring over in the UK regularly. They played their first Scottish date in Glasgow in June 1999 at the long closed Riverside Club, which, more frequently used as a ceilidh hall, was situated in Fox Street, a narrow road tucked in between the back of the St. Enoch Centre and the River Clyde. I had interviewed Robert, my first music interview ever for the site, in a fifteen minute phone conversation organised by a PR a few weeks before about their third album 'Mojave' which had come out in May, but met him for the first time that night, speaking to him for a couple of minutes at the merchandise stand. Many of the early regular core members of the WGC were on stage that evening – Paul on acoustic guitar, James Apt on electric guitar, Dutchman Peter Van Der Bos on violin, David Michael Curry on viola and Peter Linnane on keyboards who was the studio engineer at Zippah Studios in Boston where they had recorded both 'Flying Low' and 'Mojave'. The support acts were the Texan-born singer-songwriter Edith Frost, who had appeared on 'Flying Low' and 'Mojave', and Peter Bruntnell, who would like the WGC eventually sign to Loose Music. Both joined the WGC on stage that night. They played many of the best known songs of their early career during their set – 'Evening Mass' and 'Bring the Monster Inside' from 'Flying Low' and 'Another Lonely Night', 'The Work Song' and 'How to Get to Heaven' from 'Mojave', but it is 'The Visitor', the abstract and dirge-like Velvet Underground-influenced eight-minute closing track of that latter album and the set, that has the strongest memories. I remember dashing from the room and for the last train back to Edinburgh as Paul and the band finished whipping up a storm on stage, feeling, for what was only the first time with the WGC, that I had just seen something really special. 3. 'No Such Thing as Clean' (Flying Low, 1998) 'No Such Thing as Clean'is Flying Low's tour-de-force, an eight minute juggernaut of a song, which begins with a brooding, jangling acoustic guitar line from Paul Austin, and swells up, as more and more instruments are added to its palette, to an intense and furious conclusion. Robert's clipped, stark lyrics – the opening "I build myself up just to fall/and I tell myself it doesn't matter at all" and later on "It's the end of nothing special/It's a time to be judgemental" - are suggestive of someone in the most horrible emotional pain. Robert was always friendly at gigs, interested in both me and Pennyblack, and somewhere along the way about the time of 'Everything's Fine' in 2000 and in those early days in which the WGC played Scotland six times in eighteen months we became friends. "Is 'No Such Thing as Clean' about a breakdown?" I asked Robert one night before a gig at the Attic, a short-lived club at the top of an immense flight of stairs in the Cowgate in Edinburgh. "No, it was written about drugs," he said, before adding, "It can be about a breakdown though if that is the way you see it." That night he introduced 'No Such Thing as Clean' from the stage by saying, "This song was about drugs, but it is now about a breakdown." Then some gigs and a couple of years further down the line, he said about it at another show in Glasgow, "This song might be about drugs. It might about a breakdown. I don't really know what the hell it is about anymore." It was a very generous thing to do for a then still relatively inexperienced would-be music writer. Beyond that, however, it was an early introduction into Robert's school of thought on songwriting, something that he would expand upon a few years later in 2003 in a Pennyblack interview at the time of the 'Regard the End' album. "The songwriting thing for me is about writing stories that have enough gaps in them so that they don't tell the whole story. The listener's brain provides the links between the gaps. Where those links come from is his or her own personal experience. This allows the audience or the listener to inhabit the songs and make it something of their own." "I don't think of the songs as my songs. They are what they are at that point. They have their own life to them, and once they get processed through somebody else's experience they take on a whole different meaning." I thought then, I still think now that that is a really good way of looking at things. 4. 'Soft Hand' (Regard the End, 2003) Robert enjoyed joking on stage about all the songs he had written about alcohol, sin and death, but there was a lighter side to the Willard Grant Conspiracy as well, none more so than 'Soft Hand' from the breakthrough album and what many see to be as their masterpiece, 'Regard the End'. A glorious pop song, which throws together a breezy guitar line and tune with Dennis Cronin's vibrating trumpet, it is about the joy of waking up in bed with someone early on into a relationship. "All I need is a soft hand to ease me in," sings Robert in the chorus line, combining innuendo with vulnerability. Picked up upon by the Farrelly Brothers who used it on the soundtrack to their 2003 comedy 'Stuck on You', it was ironically the closest thing the Willard Grant Conspiracy had to a big hit. 5. 'Fare Thee Well'( Regard the End), 2003 This was a live favourite, and one which nearly always appeared in set lists at gigs, whether Robert had several musicians behind him or was on his own. The album version combines a stately, slow grand piano with once again Dennis Cronin's trumpet. Robert shares vocals on it with Jess Klein, who toured Europe in 2000 in support to the WGC and was like them signed at the time to Rykodisc offshoot, Slow River. For a long time I saw 'Fare Thee Well' with its final lines ("Fare thee well, my delicate one/Fare thee well and I want you to know/Wherever I roam, I call you home") as being about a break-up, and how even when a romance is over it can continue to haunt and shape us. There is a double edgedness again there though, and I now see it as being a song about death and how the dead even though they are no longer there are still with us. In the time since Robert's death, it has never seemed more poignant or to have more resonance. 6. 'Love Doesn't' (There But For the Grace of God, 2004) The WGC always did epic, sweeping ballads well. As well as 'Fare Thee Well' and 'The Ghost of the Girl in the Well' on 'Regard the End', 'Color of the Sun', 'I Miss You Best' and 'Right on Time' on 'Mojave' and 'Dance with Me' on 'Let It Roll' are all worth investigating. Equally fine, however, is this relative obscurity. Recorded at the time of the 'Mojave' sessions, 'Love Doesn't' was originally released as the B-side of a radio single version of 'Color of the Sun' which never went into the shops. It only saw the full light of day when it finally appeared on the 2004 compilation, 'There But for the Grace of God'. Originally written on the acoustic guitar by Robert and Paul, before being transferred to Peter Linnane's piano, Paul has described its "widescreen sound" on the sleeve notes of 'There But for the Grace of God' as having "the accidental majesty of the Triffids." 'Love Doesn't' is, like much of the music ofthat band, both claustrophobic and huge in sound at the same time, telling of an alcoholic couple trapped together in their addiction. "All he wants is a bottle that he can live in/It is the only thing left they both believe in," sings Robert near the beginning, and later on, "Long distant lovers in the same bed/Every evening comes the comfort of their sins." Underrated, 'Love Doesn't' is a classic WGC song. 7. 'The Ghost of the Girl in the Well' (From a Distant Shore: Live in the Netherlands, 2004) Robert once told me that he didn't like really live albums, feeling that they didn't capture the magic and spontaneity of happened on the night. He, however, released five of them, some of them as tour only "approved bootlegs" and others as limited edition official releases such as 'From a Distant Shore', which was the last of the Willard Grant Conspiracy's live records. 'The Ghost of the Girl in the Well' is an old pre-WGC song. Co-written with Silos' guitarist Manny Verzosa, who was killed in a road accident in 1993, it tells the story of a 14-year old slave girl, who has drowned falling down a well, after hiding from the master who has repeatedly raped her, Robert originally recorded it as a thrashing punk number, which mixed together heavily discordant guitars and vocals, for 'Long Haul Final Test', an unreleased 1994 album by his and Paul's then band the Flower Tamers. The studio version of 'The Ghost of the Girl in the Well', which appears on 'Regard the End', is its complete opposite. Built around a brooding grand piano and Simon Alpin's tingling guitar line, it is now a record of slow-building, more subtle power, and concludes with Robert and guest vocalist, the Throwing Muses' Kristin Hersh, bouncing glorious, echoing vocal harmonies off each other. Robert started on 'Regard the End' to build a sort of mini-orchestra around him, which consisted as well as Alpin on electric and acoustic guitars, of Yuko Murata on grand piano and keyboards, Josh Hillman on violin and latterly Erik Van Loo on double and electric bass and Tom King, who had also been a member of Laughing Academy, Robert's first Boston band, on drums. It stayed together, with Alpin eventually being replaced by Jason Victor, for several tours and the next album, 2006's 'Let It Roll'. The version of 'The Ghost of the Girl in the Well', which appears 'From a Distant Shore: Live in the Netherlands' and which was recorded at a gig in September 2003 at the Metropool club in the eastern Dutch city of Hengelo, opens instead of the grand piano with a winding almost minute long violin solo from Hillman. Muruta's chiming keyboards take increasing dominance and Robert's rolling vocals are now solo, before it segues – a full ninety seconds beyond the studio version –into 'Bring the Monster Inside' from 'Flying Low', which is again radically different from the original. The live version of 'The Ghost in the Well' expands on Robert's philosophy that a song is never done, that it is always developing. It may not capture the full magic of that gig in the Netherlands, but it is a good representation of middle-era WGC. 8. 'Distant Shore' (Let It Roll, 2005) Like most musicians, Robert's favourite of his own compositions changed regularly, but when he was pushed by music journalists he namechecked this song on a few occasions. 'Distant Shore' was inspired by a letter which a historian friend, who had written a novel about the American Civil War, showed him which a soldier, Major Sullivan Ballou, had written home to his family a few days before he was killed at the 1861 Battle of Bull Run. 'Distant Shore', which opens 'Let It Roll', is absolutely sublime. Robert's soldier who is writing to his fiancée to the last time, knows that he is going to die, and it contains some of Robert's most haunting lyrics ("Tomorrow I'll meet my maker/My body broken on the shore/I'll ask for my forgiveness and then for nothing more). Murata's crisp grand piano, Cronin's breezy trumpet, and Hillman's winding piano all stand out, and, as Robert sings the final verse ("Give me hope give me light/Let the dawn follow night/I will stay awake until there is nothing left to see"), it all becomes, like so much of his music oddly uplifting, as much about the miracle and wonder of living as about death. 9. 'Incident at Mono Lake' (Ghost Republic, 2013) Perhaps it was because of his Baptist upbringing but water was a continuing theme in Robert's work. On 'the abstract, enigmatic 'Painter Blue' from 2008's 'Pilgrim Road', its watercolour painting central character drives her car to the edge of the sea and then dives in, never to be "seen on land again." The publicity photos that accompanied 2009's 'Paper Covers Stone', found a Robert fully-clothed sunk at the bottom of a lake, and near the conclusion of that record there is a stunning, deranged cover of Tom Waits 'The Ocean Doesn't Want Me'. Equally abrasive is 'Incident at Mono Lake' from 'Ghost Republic', which was inspired by a friend's accidental drowning. 'Ghost Republic' was recorded as a two-piece with Robert on acoustic guitar and David Michael Curry on viola and other assorted instruments. Taking a lot of its influence from the Mojave Desert and Brodie, an abandoned ghost town near Robert's then home in Lancaster, California, it is a record with a hypnotic, hallucinatory feel. Often featuring just two instruments, it is by its very nature often sparser and stark. 'Incident at Mono Lake', however, with Robert's insistent guitar line, David's menacing and juddering soundscape which involves both his viola and also a saw and the midway introduction of a fluttering Doors-style keyboard, shows that even with the most basic of line-ups the WGC could still rock out with the best of them. That was something that Robert would prove, even with bands with seven or eight members also on the bill, at our Bands' Nights. 10. 'Preparing for the Fall' (Paper Covers Stone, 2009) We promoted four Willard Grant Conspiracy shows. The smaller line-ups of their last few years made it financially viable for both of us. There were two shows first of all in London at the Half Moon pub in Herne Hill, one with both Robert and Dave in October 2010 and then a second with Robert on his own in November 2012. We then did two more shows in September 2015 at the Glad Café in Glasgow and the Wee Red Bar in Edinburgh, which were the opening dates of what transpired to be the final WGC tour with a line-up of Robert, Dave and cellist Jonah Sacks. They were all memorable, good shows, the London gigs co-organised with our regular London promoter Dominic Simpson and the first of these filmed by Sarah Rowland for her half-an-hour documentary 'Such is Rock and Roll', and the Scottish shows done with my Glasgow-based other friend and fellow Pennyblack writer Tony Gaughan. It is, however, the Edinburgh show that had the most meaning. I had never done a show there before, preferring instead to make a weekend of it in London, Glasgow or Manchester and being nervous of failing at least with a first Pennyblack gig on my home patch. I had always promised myself that it had to be something really good, but it didn't get much better than the Willard Grant Conspiracy and when Robert's booker asked if we were interested in doing an Edinburgh date as well as a Glasgow one I threw myself into the task wholeheartedly. It had been three years since the WGC had last toured the UK, and both the Edinburgh shows and Glasgow shows were busy. In Edinburgh my girlfriend's and my own friends from both inside and outside work turned up, my classical music-loving elderly parents came along to what was their first rock gig, and a lot of other people who we didn't know also bought tickets. The Willard Grant Conspiracy played a 75-minute set with about half the songs taken from 'Ghost Republic' and the rest from across their career against the backdrop of a screen on which they showed a montage of random images – birds in the sky, the freeway in the snow, his custom bike Further - that been filmed by Dave Curry (who greeted my parents on their arrival by enthusiastically exclaiming, "Thank you for begating John Clarkson." They claimed that they enjoyed the gig, but I am not still sure what they made of that). It is 'Preparing for the Fall' I remember best from that night. One of the new songs from 2009's 'Paper Covers Stone', which reworks old WGC songs with a few more contemporary songs, it was a track that I had never seen them play live until the night before in Glasgow. It is another classic WGC tune in which Robert imagines an apocalyptic encounter in the desert with the devil. Psychedelic in tone on the record and huge in sound, it was stripped down to an acoustic setting from its original electric form, but, with Sacks' eerie cello and Dave's demented viola at the fore, sounded no less convincing or any less noisy. At the end we had made such a killing on ticket sales that, after paying the venue and support bands, I was able to give Robert almost £200 more than the fee we had agreed. It was not long until my fiftieth birthday, and I was able to tell him that, while some people might choose to get a tattoo or go skydiving, putting on the WGC was for me the best present of all. Afterwards, after we had tidied up the venue and everyone had gone home, I walked him and the band to the car, we shook hands a last time and told each other that we would hopefully see each other soon. It was as good an ending as it could be. I wish though that we had had more. I would have gladly done another ten or fifteen years of this.
Band Links:-
https://en-gb.facebook.com/WillardGrantConspiracy/
https://twitter.com/willardgrant
https://www.willardgrantconspiracy.com/
https://en.wikipedia.org/wiki/Willard_Grant_Conspiracy
Visitor Comments:-
860

Posted By: Patrick Codd, London, England (honest!) on 13 Apr 2018
This was such a lovely article. I saw WGC and Robert Fisher solo a few times - best gig was in Camden around 2005? I spoke to Robert at almost every gig. He was so generous and kind. And what a performer, what a voice. I came to WGC in exactly the same way with the UNCUT compilation album Sounds of the New West and Evening Mass was for me the stand out track - coming from a catholic background I totally got it but also loved the way the lyrics made you add to the snippets of stories conjured by Robert. As I write this I am listening to Sufferin' Song on the live album From a Distant Shore Live in The Netherlands. This was always magnificent, if painful live. (Its similar to , and better than, REM's Everybody Hurts in its theme). My other memories are of Robert's often hilarious asides when people would cheer at the announcement of The Ghost of the Girl in the Well e.g. "You're all sick" !! And an amazing full on dirty and improvised very loud psychedelic noise version of Sticky.
---
822

Posted By: Simon Alpin , London on 23 Mar 2017
Just wanted to say I read your article on Robert fisher and Willard grant. I'm pleased someone has written such a lovely peice about something that would most definately be closest to Roberts heart, the song writing and the warmth of spirit he brought out and inspired the musicians that collaborated on these records. Simon Alpin
---
821

Posted By: Gareth, NSW, Australia on 20 Mar 2017
Bless you John Clarkson. That was one of the most evocative, authoritative and profound considerations of WGC that I have read. You delineated their magic. Vale Robert Fisher.
---
live reviews
---
Garage, London, 18/9/2009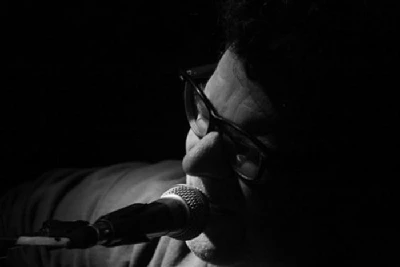 In an evening fraught with difficulties and distractions, Ben Howarth at the Garage in London watches Robert Fisher's Willard Grant Conspiracy, against the odds and a heavily reduced stage time, play a riveting and forceful set
Majestic Theater, Detroit, 24/9/2009
Bloomsbury Theatre, London, 18/5/2008
Luminaire, London, 9/11/2007
Dingwalls,, London, 9/5/2006
Edinburgh Village, 11/7/2002
Pennyblackmusic Regular Contributors
---