---
published: 31 / 8 / 2013
---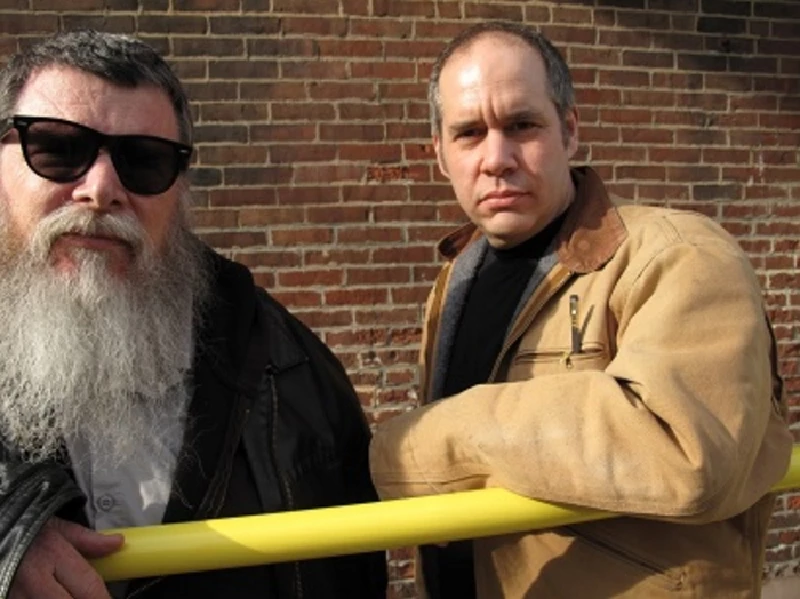 intro
John Clarkson speaks to Willard Grant Conspiracy front man Robert Fisher and viola player David Michael Curry about their extraordinary new album 'Ghost Republic', which takes a lot of its inspiration from a ghost town in Fisher's native California
"I couldn't join a covers band and play covers music," says Robert Fisher. "It is not because I feel that it is somehow beneath us. It is because I am not a trained musician, and I don't think that I could do it. I am a self-taught musician who follows his instincts and it happens occasionally that I come up with things that sound enough like songs to people, but being in a covers band is a different thing. I am not sure that I would want to be the sort of musician that can play fifteen Stones songs, fifteen Beatles songs, fifteen Steely Dan songs. The Willard Grant Conspiracy is my form of paint brush and canvas. It is my way of expressing one of those things that you do between your brain, your hand and the page." Robert Fisher is on the phone from his native California to talk to Pennyblackmusic about his band the Willard Grant Conspiracy's new album, 'Ghost Republic'. A unique act, the Willard Grant Conspiracy has always been in its own musical sphere. A consortium, the Willard Grant Conspiracy was first formed in the 1995 by Fisher in Boston out of the remnants of his previous band the Flower Tamers, and has since gone on to record nine studio albums including 'Ghost Republic'. Its current line-up extends to approximately fifty members, each coming and going depending on their availability and what Fisher is doing musically at the time. Stage shows under the WGC moniker have expanded from seeing Fisher play solo, as he did last year to stunning effect at one of his band's now two appearances at the Pennyblackmusic Bands' Night in London, to a dozen members including the late Jackie Leven on the tour to promote his last complete album of new songs, 'Pilgrim Road', in 2008. That album was co-written with Glaswegian composer Malcolm Lindsay, and pulled off the double trick of being orchestral and minimal at the same time. Its follow-up 'Paper Covers Stone' found Fisher's band stripped down to a four piece and, reworking ten songs from the WGC back catalogue and throwing in three new songs, was a taut garage rock record. Other albums have found the WGC experimenting with country and psychedelic sounds and the blues and punk, while their 2004 album 'Regard the End', which many fans and critics see as their masterpiece, upgraded several traditional songs and merged them with a rock sound. 'Ghost Republic' finds the WGC and Fisher moving on again, and takes a lot of its inspiration from the area of the Mojave desert in California where Fisher was raised and to which he returned after over twenty years of living away in 2004. It was initially stimulated by an as-yet-unpublished book of poems about Brodie, a ghost town, some miles into the desert beyond the city of Lancaster where Fisher now lives, and to which he was asked to contribute by its editor, local academic and poetess Nicolle Davis. It also comes accompanied by a forty-two minute film, which Fisher premiered in London at the Pennyblackmusic gig last year, and which directed by local filmmaker Kevin Kostelnik combines stunning photos of the Mojave desert and Brodie from Californian photographer Jason Hughes with several of Fisher's lyrics from 'Ghost Republic'. Alongside Robert Fisher on acoustic guitar and vocals, 'Ghost Republic' only features one other musician, the WGC's regular viola player David Michael Curry. A multi-instrumentalist, who runs his own improvisational project the Empty House Cooperative, and who plays as well the viola in ex-Come front woman Thalia Zedek's band, Curry also plays double bass, piano, electric and acoustic guitar and saw on the album. 'Ghost Republic', which was recorded in Fort Summer, Curry's home studio in Boston, has a hypnotic, hallucinatory feel. Curry's scraping viola and eerie guitar and piano work are unpredictable. One is never sure what he is going to pull up next, while Fisher's lyrics like much of the music are sparse. Many run to no more than a few lines in length. Several are also taken from the book on Brodie for which he ended up acting as a Greek chorus, taking on the role of several additional characters and commenting in narratives in between the poems. Even amongst these vignettes, there are several haunting characters. The mournful 'Perry Wallis' combines harsh strikes of guitar with Curry's weaving viola, and tells of the sudden death of its central character, his abrupt burial and the almost immediate dispersal of his property by his friends. The sinister-sounding, yet empathic 'The Only Child' tells of Mary who has been left abandoned by the death of her parents, while the discordant 'Incident at Mono Lake' was inspired by the drowning of a friend. The oddball, improvisational 'Good Morning, Wadlow' finds Fisher saying good morning to several people and objects including "the brother who never lost his thread" and "the fingers as they run up and down your spine." The upbeat, optimistic 'Piece of Pie', which is sung by Curry, was also written by him, and is his first song in sixteen years. Pennyblackmusic spoke to both Robert Fisher and also David Michael Curry in Boston about the making of their extraordinary new album. PB: 'Robert, 'Ghost Republic' took a lot of its initial inspiration from your home landscape of the Californian Mojave desert and the ghost town of Brodie in particular. Your home city of Lancaster, which is about seventy miles out of Los Angeles, has risen over the last thirty five years in population by 400%, yet you describe it in your press release as "a forgotten place for those inhabitants the rest of the city wishes to forget." What is the appeal to people of living there? ROBERT FISHER: It is cheap and it is in the desert. There is a certain amount of freedom out here, and because it is so cheap people can make something out of what they will out of things. DAVID MICHAEL CURRY: It is dry and it is flat and it is not very exciting. It is a little bleak. I have not been to Brodie, but I have stayed with Robert in Lancaster, and we have done some riding around the old antique stores that are there and checking out the Spanish supermarkets. There are a few hidden treasures. ROBERT FISHER: As long as you get out of the suburban squalor which isn't too hard to do, it is a visually really striking place like most deserts. The big sky/harsh landscape appeal of it is really strong. It is a place I guess that a lot of people try to leave from because there is not a lot out here, but that is also a reason why a lot of people decide to come. PB: You were born and raised in California, Robert, but were away for over twenty years. Why did you decide to come back there after so long away? ROBERT FISHER: The reason that I came back was to do with family. After being away for so long, it felt important to come back and not so much reconnect, but to be a part of my overall family again. It is funny. A lot of people have said to me, "Oh, you have moved to California. It must be because of the music industry." It really had nothing to do with that at all (Laughs). PB: 'Ghost Republic' started off being inspired by Nicolle Davies' poetry anthology and Brodie in particular. It has obviously moved far beyond that. How quickly did it take to do that? ROBERT FISHER: I can't remember the exact timeline of it. It didn't take long though. Dave and I had already begun work on the album, and somewhere in that writing process I started to think some of these things that I had been writing for the book might work best as songs. I had all these three, four, five line things, and I thought, "That might be really interesting to put that together with some of the instrumental passages that Dave and I have been working on." It is a lot barer lyrically than the Willard Grant Conspiracy's other albums. Someone described them as being like musical haikus because they are so brief. I won't say that they are not complete because they are, but they are haikus. They can also stand alone, and they can also be linked together. They work easily as well in either circumstance. PB: Why did you want to make this record with Dave, Robert? ROBERT FISHER: The musical relationship that we have developed over the years is pretty special and pretty unique. Dave is an incredibly important part of the Willard Grant Conspiracy, and is not always heard on record as he could be because he is swimming with the other instruments a lot. He is, however, a catalyst a lot of the time for other things happening. I don't know that the ear is always drawn to exactly what he is doing, and I wanted to do something that captures this really elemental sound that he makes. He makes this really intuitive, emotional sound and I wanted to try to capture that on record. There is a kind of balance in this record which doesn't exist in all our records. The longer I make music the most difficult thing I think it is to be incredibly simple and yet really, really powerful at the same time. Musically and lyrically what I envisaged for this record was to say the most with the least – It's the poet's mantra, right?(Laughs) - and I knew that with Dave I could do that. I am really pleased with the record in that sense. It really delivers that for me. PB: What about you, Dave? Why did you want to make this record? DAVID MICHAEL CURRY: Well, friendship. We were going through this thing in our friendship where we wanted to look at music in a particular way, and it was also an opportunity to explore through that where we are as friends. I like hanging out with and travelling with Robert. It has been a long road to feel as good as we do about making music together. There are ups and downs, but it is great to hang out together. Some of the other appeal for me on this record was that we will be presenting it on stage, as minimalist as it on the recording, the two of us travelling around. PB: You have appeared on every album other than the first record, '3 a.m. Sunday at Fortune Otto's'. How did you first become involved with the Willard Grant Conspiracy? DAVID MICHAEL CURRY: I was introduced I think by James Apt (early Willard Grant Conspiracy guitarist-Ed), who was a mutual friend way back in the day. He said, "I know these guys, the Willard Grant. They need a violin player." I had actually just bought one a few days from a second hand store, and didn't really know how to play it. I had literally started playing it a few days beforehand, but Robert liked what he heard and I found myself in the band. I didn't graduate to the viola to a while after that, and again it was a second hand store find. I am entirely self-taught. I started out on guitar. I used to have a rock band a long time ago. I first got into music when I was at art school. I went to art school at Massachusetts College of Art. I don't know how to read music, and I ended up learning by karaoke. I would play along with my favourite music and annoy my roommates. I am self-taught on the piano as well. I don't claim to be a genius. If I find something that looks like it will be fun to play, I will collect it and do something with it. I have got a wide variety of instruments around the house. PB: Robert has described you on the press release as making "every note sound as if it is the first time that he has played it." Do you see yourself as making music that way? DAVID MICHAEL CURRY: Yes. My notion of improvisation is that it is like a language. It is a way of speaking off the top of my head, with my viola or whatever. You can put a lot of feeling into that. Sometimes it works and sometimes it doesn't. For me music is a lifestyle. It is important to me and a way for me to communicate, but I have never felt about like I am a professional musician. I feel that it that is more than a hobby and less than a profession, and so to me it is a lifestyle. PB: Do you feel the same way about that, Robert? Do you think of music as a lifestyle? ROBERT FISHER: To a degree. I guess I feel a little less like that because I deal a lot more with the business of running the band, more than Dave does. I am pretty sure that from the outside that people and other musicians would look at Dave's career playing with the Thalia Zedek Band, playing with Will Oldham, sitting in with Come and with Mission of Burma, not to put aside the work he has done with the Willard Grant, and they might take issue with him describing himself as non-professional (Laughs). I can see what he is getting at though. There is an art and culture magazine which I buy called 'Juxtaposz', and in the present edition there is an interview between Tom Waits and the conceptual artist John Baldessari. They are old friends and there is a transcription of a conversation they had. In it Baldessari says that it was a long time before he would call himself an 'artist' because he hadn't been to a top college or whatever, and then that he finally saw that he was looking at art with a capital 'A'. When he started thinking about it with a small 'a', and realised that it was just something that he did, he started feeling a lot better about describing himself as an 'artist'. In the same way I think Dave is talking about being a musician with a small 'm' verses a musician with a big 'M'. I think as I am also self-taught that I probably fit into that category as well. It affords me a great deal of pleasure and a lot of frustration and some illumination, but it is part of what I do. There is something in the doing that makes it worthwhile. PB: How much of 'Ghost Republic' came about through improvisation and how much of it did you have a structure for before you recorded it? DAVID MICHAEL CURRY: It was about half and half. There were a couple of songs that Robert had. I had one song that I was working on. There were a few riffs and general ideas that we brought in, but a lot of it came from hanging out together and seeing where it went. PB: The album was recorded in Fort Summer, which is your home studio in Boston, Dave. How big a studio is that? DAVID MICHAEL CURRY: It is about the size of a small bedroom. That is what it used to be. It is full of musical toys and comfortable, and I have got blankets on the windows to keep the sound from bothering the neighbours. There are some noisy parts on the record, but the whole vibe of recording in the house was causal and quiet, and we both wanted to record the album casually and also to make a quiet record. ROBERT FISHER: Sonically it could have been recorded somewhere else, but spiritually it couldn't. We wanted to make the record in such a way that we both felt that we could record or not record completely based on whim. There was no clock involved, which we would have had if we had been in a regular studio. DAVID MICHAEL CURRY: Robert was in Boston for three weeks, a month. He had some other things to do while he was in the Boston area, but we would get together casually every day or every other day. I had to work it around my work schedule a bit, but we got the basic tracks down in that time. Then he flew back to California and I worked upon it afterwards with overdubs and arrangements and mixing. PB: A lot of these characters have appeared in other forms on other Willard Grant Conspiracy records. 'Perry Wallis' isn't that far removed from the dying man in 'Notes in a Waiting Room' on 'Everything's Fine', and Mary in 'The Only Child' has something in common with the woman in the church lighting candles for her dead relatives in 'Evening Mass'. While 'The Ocean Doesn't Want Me' on the last album 'Paper Covers Stone' was a Tom Waits cover, it is on lyrically similar territory to 'Incident at Mono Lake' in that it is about someone who has drowned. Why do you think that you keep returning to these characters? ROBERT FISHER: It is because they are the people that we are. We are those people. We not only are them but we are surrounded by them. We live in this weird world where people who are pretty shallow and not very interesting take up a huge amount of space in the public awareness. It is like this white noise, this culture of gruel (Laughs). The thinnest, most tenuous, least enriching culture in the planet is the one that is shoved in your face the most often as you flip channels, listen to radio, read the paper , whatever, and I look around and the people that I know or have known or I run into are far more interesting than any of those people. Those characters in the lyrics are all people that I have known and who have stuck with me. Why would I want to write about those people when there are all these other people to write about? It celebrates ordinariness, because ordinariness is not ordinary. Ordinariness can be exceptional. PB: 'Piece of Pie' is your first foray into song writing in eighteen years, Dave. What is that song about? DAVID MICHAEL CURRY: We originally talked about writing songs, half and half, but lyrical ideas don't really come to me very quickly. I am nowhere near as fluid with words as Robert is, so I ended up doing only the one. This song was a personal tale about forgiveness and spending time together with someone after they had forgiven you. It is also about travelling with them and being in places which are away from the city and quiet and where you can reflect. For me, it is definitely a song about hope. PB: Good Morning Wadlow' seems to be about rediscovering and developing a renewed faith in life, Robert. Would that be a fair assessment? ROBERT FISHER: It could be. I don't know what it is about. I improvised the words. Dave was making coffee one morning when we were making the album. I was sitting playing its chords up and down the neck of my guitar and improvising words, and while I was doing that I was looking around and seeing what was around me. Wadlow is actually the name of Dave's double decker bicycle. Dave has this custom double decker bicycle which he built and when he is up on it he is about twelve feet in the air. He rides that around Boston late at night, and also during the day too to and from work. It was chained outside the window, but it was still visible. It is so huge that I was able to see it out of the window (Laughs). The first thing I said was "good morning, Wadlow", and it all came from that. I don't know what it is about (Laughs), and I think that it is okay that I don't know what it is about. Somebody wrote a really nice review of the record, and they said that the line about "good morning to the brother who never lost a thread" is kind of a homage to my and Dave's relationship. I thought, "Wow! That is cool. I didn't think about that." But it could easily be about that too. You have to have some faith in the inspiration of the moment, and I got about two or three verses into it, and Dave got in from making coffee, and said, "That is really good. Let's do that." I was like, "Are you sure?" And he said, "Yeah! Let's record that now." PB: You're going to be touring the album across Europe and the United Kingdom in October. Are you going to be showing the film as you play? ROBERT FISHER: Yeah, we are going to show the film behind us as we play. I hope the visuals are large enough that they frame what we are doing in a way that they hold equal weight. I think that a DIY let's-make-it-work aesthetic will rule during this tour as well. I hope that people are going to walk away thinking that it was more than they thought it was going to be. PB: Thank you. The 'Ghost Republic' film can be seen at http://www.youtube.com/watch?v=p1vQY3O6_hk.
Band Links:-
https://en-gb.facebook.com/WillardGrantConspiracy/
https://twitter.com/willardgrant
https://www.willardgrantconspiracy.com/
https://en.wikipedia.org/wiki/Willard_Grant_Conspiracy
Picture Gallery:-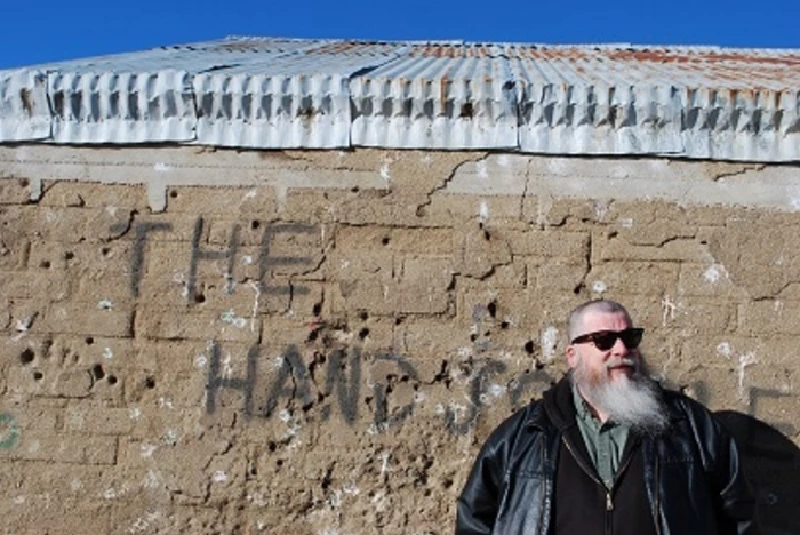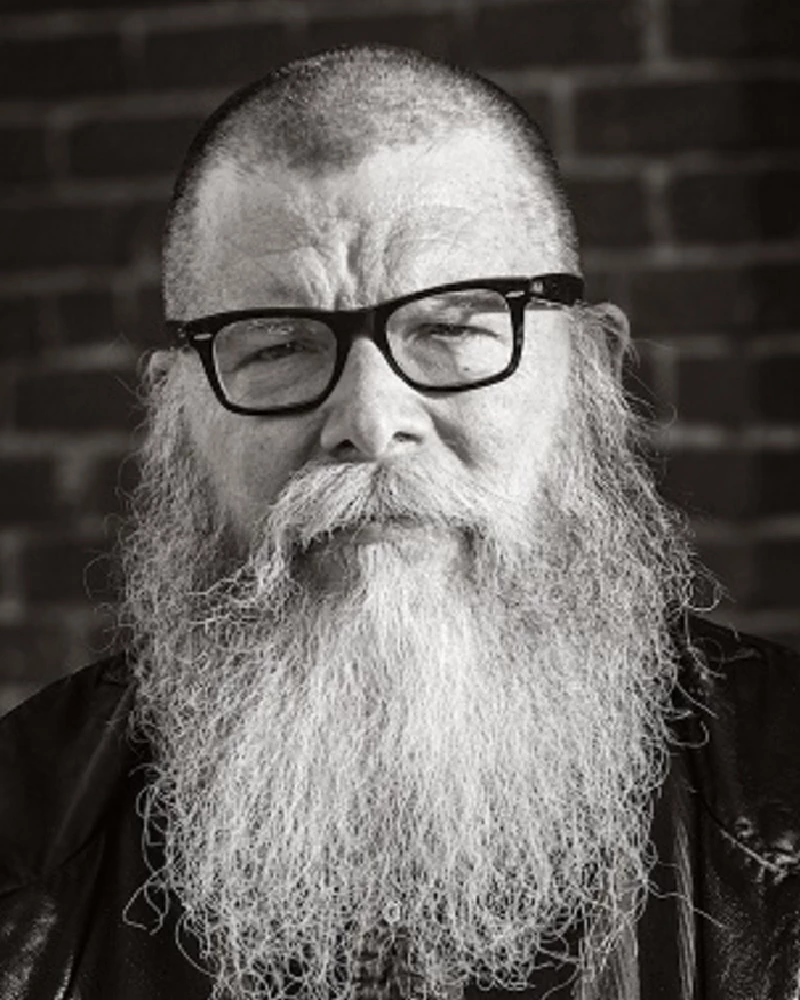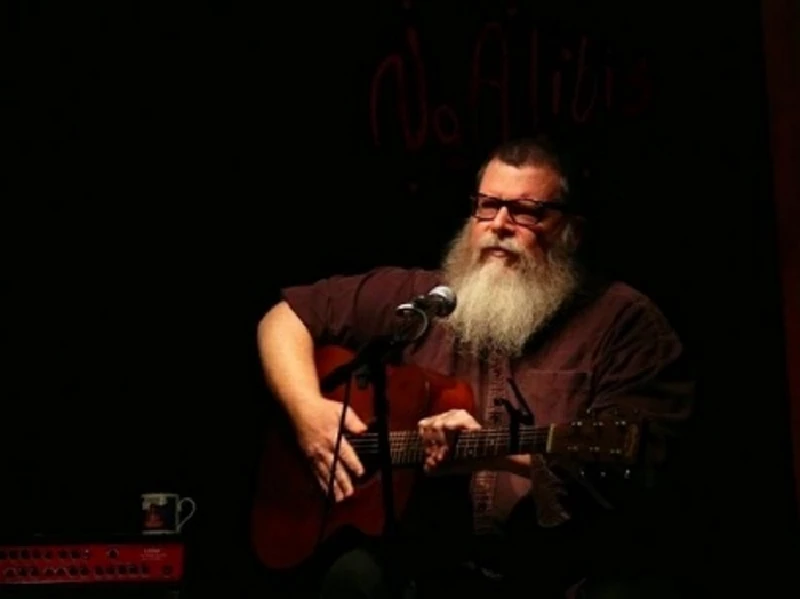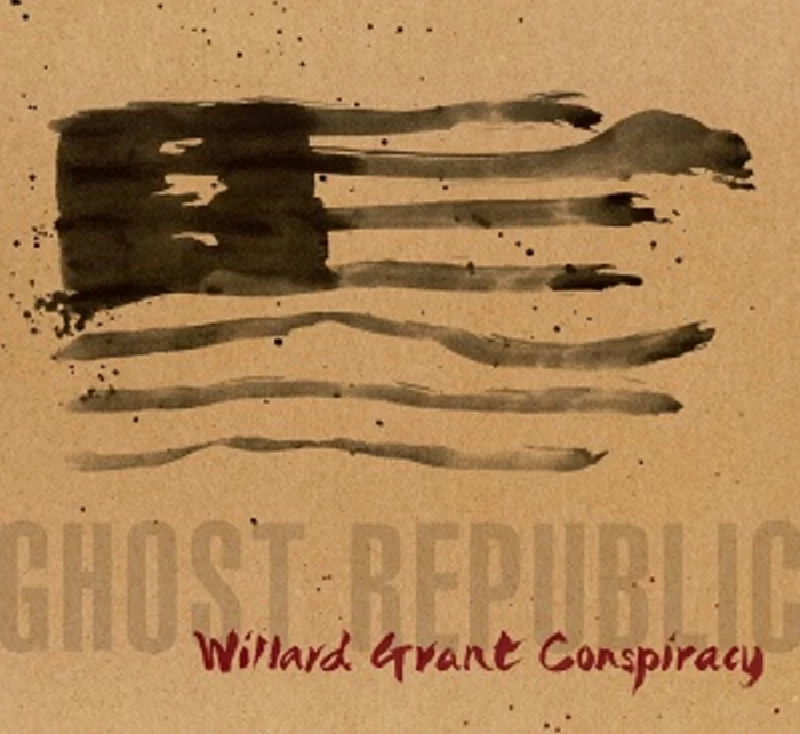 Visitor Comments:-
647

Posted By: VPC, New Hampshire on 24 Sep 2013
Great article. Your friendship certainly comes through in your words and music.
---
live reviews
---
Garage, London, 18/9/2009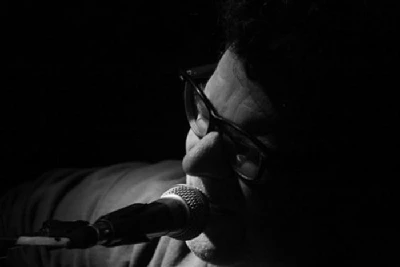 In an evening fraught with difficulties and distractions, Ben Howarth at the Garage in London watches Robert Fisher's Willard Grant Conspiracy, against the odds and a heavily reduced stage time, play a riveting and forceful set
Majestic Theater, Detroit, 24/9/2009
Bloomsbury Theatre, London, 18/5/2008
Luminaire, London, 9/11/2007
Dingwalls,, London, 9/5/2006
Edinburgh Village, 11/7/2002
features
---
Ten Songs That Made Me Love... (2017)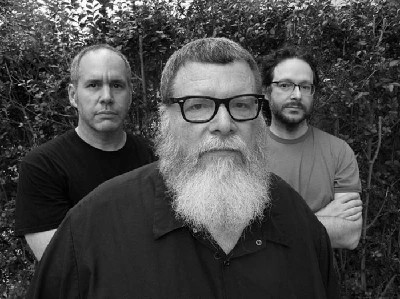 In 'Ten Songs That Made Me Love...' John Clarkson pays tribute to Robert Fisher from the Willard Grant Conspiracy, who died at the age of 59 in February and who we interviewed many times and headlined our Bands Nights on four occasions
Pennyblackmusic Regular Contributors
---