---
published: 24 / 5 / 2008
---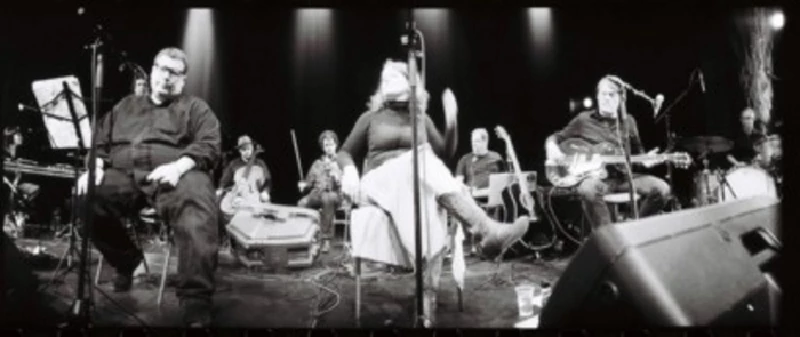 intro
At the Bloomsbury Theatre in London, Ben Howarth watches a twelve-piece, multi-national version of Robert Fisher's ever revolving collective the Willard Grant Conspiracy, out on the road to promote their new 'Pilgrim Road' album, play a spellbinding set
If a band announces that they are taking a huge orchestra on tour, we expect something grand and bombastic. Frankly, in doing so, most bands are overreaching, and we should expect to be let down. But this format seems uniquely suited to the Willard Grant Conspiracy, a band that has in recent years essentially consisted of Robert Fisher and his friends. He has always worked with a large collective of musicians on every album (even if there have been times when he has toured on his own), and packing the stage of the Bloomsbury Theatre with musicians seems the natural thing to do. 12 musicians join Fisher onstage tonight, including the cult Scottish folk singer Jackie Leven, who hovers at the back providing backing vocals in a style that he described afterwards as "Russian humming". Others onstage include Chris Eckman from the Walkabouts, Dennis Cronin from Lambchop and Josh Hillman from Viarosa. The most recent Willard Grant Conspiracy album, 'Pilgrim Road' is probably the band's best and certainly the most accessible. The obvious comparison is Nick Cave, but I would rather listen to Fisher then any of the recent Bad Seeds albums. Fisher's deep vocals and religious allusions make the comparison inevitable, but his songs are more tuneful and his approach far less precious. The Willard Grant Conspiracy also have their roots firmly in the alt-country scene, and before Fisher and friends take the stage , we are treated to one of the legends of the genre, Howe Gelb. I have to say, I was a tad let down by his set. Although his talent is indisputable, the sparse arrangements (generally just him on guitar and piano, with the help of a double bass) failed to do his songs justice, and it was telling that his Dylan cover was by far the most enjoyable moment. There is not the same air of greatness about the Willard Grant Conspiracy, and it would be wrong to say that Robert Fisher was a showman. He takes the stage and plumps himself into a chair on the left hand side of the stage, in front of a lyric sheet, and stays there. But this is part of the charm, and explains why - despite the fact that he is the band's singer, songwriter and only full-time member - he does not perform as a solo artist. The collection of musicians on stage are providing the entertainment, and require no additional visual spectacle. This was quite a show. Most of the songs from 'Pilgrim Road' get an airing, and they are all wonderful. I am impressed by the sense of restraint. There may be a small orchestra on stage, but they are used to enhance the song's dynamic range, and not just to blow our eardrums. Granted, towards the end of the show, when Fisher announces some songs from older albums 'Regard the End and 'Let It Roll', the band expand the volume to a thunderous roar, but by this point it would be the only appropriate way to end a magnificent performance. The sense of humility was enhanced when Fisher failed to find his way back to his seat from behind the grand piano when he returns for encores. The sense of wonder was enhanced by the spectacular music performed, as a great band strutted its stuff in the most glorious fashion. On arriving home, I consulted my copy of the band's retrospective CD, 'There But for the Grace of God' and found that despite song after song of lush strings, mournful melodies and subtle flourish, a number of my absolute favourites hadn't even received an airing. I didn't care. This was a treat. The photographs that accompany this article were taken exclusively for Pennyblackmusic by Matt Williams
Band Links:-
https://en-gb.facebook.com/WillardGrantConspiracy/
https://twitter.com/willardgrant
https://www.willardgrantconspiracy.com/
https://en.wikipedia.org/wiki/Willard_Grant_Conspiracy
Picture Gallery:-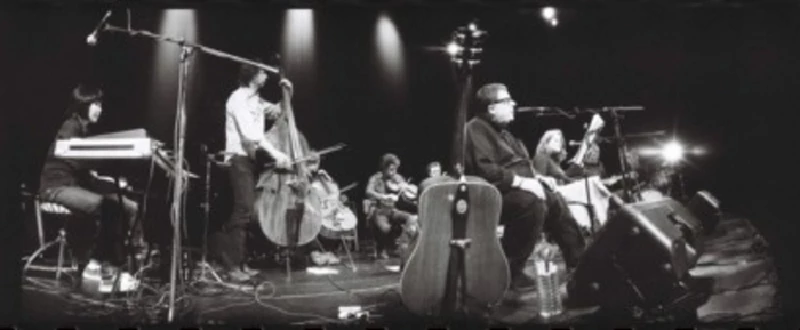 Visitor Comments:-
124

Posted By: Ben Howarth, London on 17 Jul 2008
Thanks for reading the piece, Art. I wouldn't bother writing if I expected everyone to agree with me. I will skate over the pedantry. Everyone likes that Lynne Truss book, but that's about as far as my interest goes... Essentially, you seem to have objected to my not being a Nick Cave admirer. Actually, I love The Boatman's Call, but have been less impressed with the other albums I have heard. Having seen the South Bank Show Special a while back, I stand by the word 'precious'. But, frankly, there are bigger insults. I stress again, I prefer the WGC to his recent albums. A perfectly reasonable point. If you never compared one artist to another, how would you decide what albums to buy?
---
122

Posted By: Art Vandelay, i.e. London, UK on 14 Jul 2008
You are talking about the same Nick Cave aren't you... Do you know what the word means. I do get sick of reviewers who have such a paucity of ideas and language that they only way they can praise one artist is to denigrate another. Do you really mean 'uniquely'? Really they are they only band in the whole wide world that can justify a 'huge' (which later becomes 'small') orchestra? And since when was it 'the' WGC? Your 'despite...' doesn't make sense at all - despite what? Generally a lazy, poorly written piece.
---
live reviews
---
Garage, London, 18/9/2009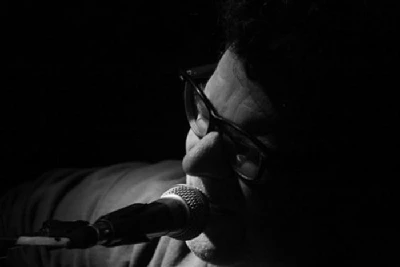 In an evening fraught with difficulties and distractions, Ben Howarth at the Garage in London watches Robert Fisher's Willard Grant Conspiracy, against the odds and a heavily reduced stage time, play a riveting and forceful set
Majestic Theater, Detroit, 24/9/2009
Luminaire, London, 9/11/2007
Dingwalls,, London, 9/5/2006
Edinburgh Village, 11/7/2002
features
---
Ten Songs That Made Me Love... (2017)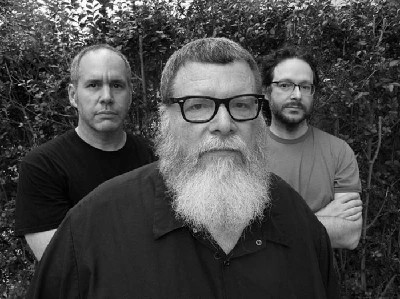 In 'Ten Songs That Made Me Love...' John Clarkson pays tribute to Robert Fisher from the Willard Grant Conspiracy, who died at the age of 59 in February and who we interviewed many times and headlined our Bands Nights on four occasions
Pennyblackmusic Regular Contributors
---