---
ECM Records
-

Ten Songs That Made Me Love...
published: 8 / 2 / 2017
---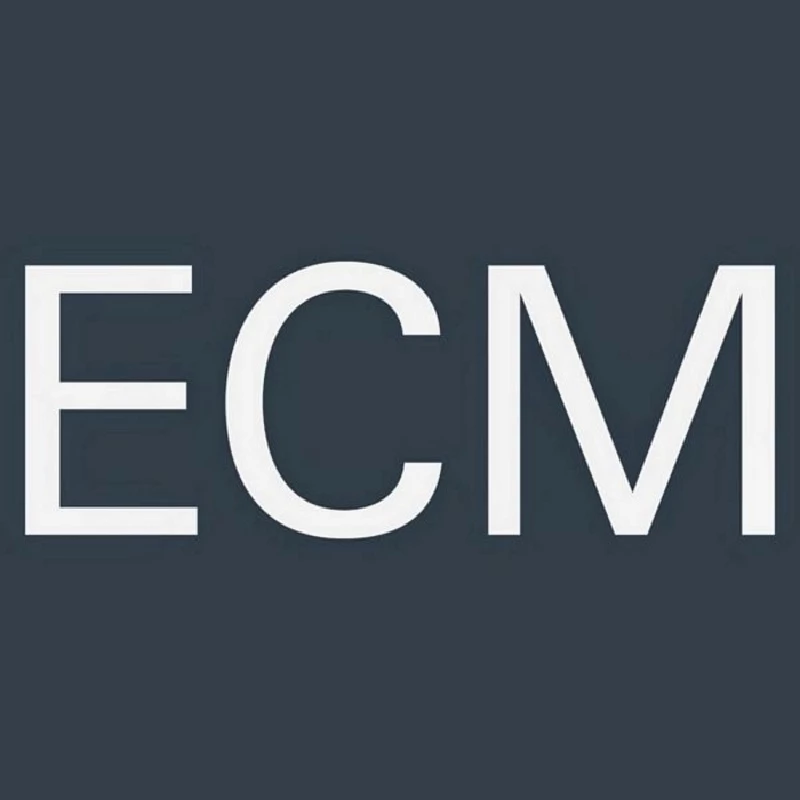 intro
in 'Ten Songs That Made Me Love...' Keith How reflects on some of his favourite tracks released by German ambient/jazz label ECM Records
The history of the ECM label is for others to recount and would be a mammoth task for anyone to undertake. The label and the music hold a special place in my heart and I am delighted to be able to share a fraction of the magic found on this label here. ECM was founded in 1969 by producer Manfred Eicher and has issued over a thousand releases. After beginning with a series of remarkable jazz albums the label diversified into more eclectic genres without ever losing identity. Thanks to Manfred Eicher's unswerving vision the label has maintained a reputation for integrity, creativity and beauty throughout its existence. My discovery of ECM happened sometime in the 1980s when I was constantly seeking out contemporary instrumental music to provide a sensitive and acceptable ambience in the bookshop run by my wife and myself. Along with Will Ackerman's splendid Windham Hill label; the Art of Landscape, a British label and Word Records side project Meadowlark, I stumbled on ECM picking up a cassette tape of Ocean by Stephan Micus. I was attracted by the cover, the title and the fact we were about to spend some time on the Isle of Skye. I kept the cassette under the dashboard until we arrived on Skye in the early evening and pulled off the A87 to take in the view. I popped 'Ocean' into the cassette deck and sat back. Two things happened. Firstly the wonderful music fitted the scene perfectly. Secondly I made an interior connection between the power and beauty of nature and its relationship to art and music. For me this was a healing and cathartic moment. My perspectives on existence changed from that experience. Also I fell in love with ECM Over a thousand albums? How do you choose ten songs ? 1. Stephan Micus/'Ocean Part 3' (1986) For the reasons stated above this shimmering composition had a major effect on my life. 2. Pat Metheny and Lyle Mays/'As Falls Wichita So Falls Wichita Falls' (1981) With a cover paying homage to Glen Campbell's 'Wichita Lineman' and the first side twenty minutes long what on earth could this track sound like? I received a great deal of abuse in the early 1980s for liking Pat Metheny. My music-loving friends just couldn't get their heads around the concept. But Metheny was way ahead of the pack even in 1981. 'Wichita' is an inventive atmospheric soundscape that is captivating and thoughtful. With his sidekick keyboardist Lyle Mays this collage has the sounds of milling crowds, chimes, atomic rumblings along with Metheny's trademark atmospheric guitars and Lyle Mays'inventive keyboard playing. For its time 'As Falls Wichita' was an ambitious and ground breaking recording. 3. Ralph Towner/'Dark Spirit' ('Diary', 1973) The opening track from Towner's second ECM album. His guitar playing is delightful, intimate and spacious. Simple piano overdubs compliment his guitar lines that flow like mercury, bright and sparkling. This is an early recording capturing the essence of the label. The album cover is a simple blue seascape reflecting the stillness found in the music. 4. Keith Jarrett/'At the Blue Note' - Disc 5: 'Partners'. An exhilarating performance by Jarrett, Gary Peacock (bass) and Jack De Johnette (drums). A standout take from the six CD box set recorded at the Blue Note in 1994. Jarrett never lets you down, and here with this classic line-up his trio are at their creative peak. Masters of their art, they are so tight they are loose and have an amazing ability to seamlessly move in and out of improvisation. They move straight into 'Desert Sun' but that is another story. 'Partners' is a Jarrett composition and a fine example of how contemporary jazz is joyful and exciting. The whole box set is a triumph capturing a master at work. 5. Arvo Part/'Tabula Rasa' ('Tabula Rasa', 1984). Released in 1984 this album saw the beginning of a long standing collaboration between the composer Arvo Part and Manfred Eicher. Serene, minimal and meditative, the whole album is magnificent. I have chosen the title track simply for the restful beauty that this composition brings. Featuring the Lithuanian Chamber Orchestra, violins and prepared piano. the serene ambience transports the listener away into Holy Minimalism. Originally written by the Estonian composer in 1977 this version benefits wonderfully from the ECM ethic and under Eicher's watchful and discerning ear the recording is simply a revelation. 'Tabula Rasa' also introduced ECM's 'New Series'. This arm of the label proves a platform for classical and contemporary composers. Apart from the expected beautiful album artworks, the pristine recordings are a pleasure to listen to. 6. Mattias Eick/' Edinburgh'('Skala', 2011) Norwegian trumpeter Mattias Eick's second outing as a leader for the label is a stunning and melodic offering. Originally I had chosen the haunting title track but on a re-listen 'Edinburgh' just tipped the balance with a sublime groove and seductive construction. Like many ECM recordings regarded as and filed under "jazz", 'Skala' almost defies categorisation. 'Eick' is surrounded by musicians of huge ability including two drummers. 'Edinburgh' is a striking composition. While haunting and moody, it is inflected with an almost contemporary rock feel. The piano is hypnotic and the interplay with Eick's trumpet is outstanding. A fine cut from a brilliant record. 7. Tord Gustavsen Trio/'Blessed Feet' ('Being There', 2007) I had the joy of experiencing the Trio last year in Manchester and what a treat it was. The respect between the audience and musicians was tangible and almost religious. The reason being that Gustavsen (along with the likes of other pianists such as Bobo Stenson and Julia Hulsmann) has an incredible touch. On this release his ability to conjure up the sense of peace and stillness found in his live performances is captured to perfection. The album whispers silence in reverential and almost hymn-like manner. The accompanying bass and drums seamlessly integrate themselves without the listener noticing. 'Blessed Feet' carries an upbeat insistence and, without being hurried, breaks into a lovely, joyous song. Completely cool and unmissable. 8. Arve Henriksen/'Poverty and Its Opposite' ('Cartography' 2008) The first track on this wonderful album sets the tone for the whole recording. Trumpeter Henriksen dabbles in scratchy textures,vocal samples and shimmering atmospherics. 'Poverty' is a haunting ghostlike piece that has the feel of walking in a wood as evening falls. The trumpet motifs are central to the main theme that rests comfortably in the ambitious landscape. Another fine recording that although labelled jazz stretches into realms far beyond. 9.Hortobagyl, Kurtag & Lemgyelfi/'Kurtagonals'(2009) The ECM label has never shied away from the Avant Garde, and experimental recordings of John Cage, Steve Reich and Stockhausen grace the back catalogue indicating an unswerving devotion to modern music. 'Kurtagonals' is a continuous piece in eight movements and is a masterpiece of electronic composition. Deep bass sounds rumble and growl beneath measured metronomic pulses. Strange sounds, birdsong, chimes, scratched textures and snatches of a choir fade in and out. Ghostly voices echo in the mix. Fragments of bells and chimes are sampled and added into the journey. European electronica never sounded so ground breaking.The whole work is intriguing and slightly dark without being ominous. Interestingly 'Kurtagonals' finds itself released on the classical 'New Series" arm of ECM and is a fine work highlighted by the high production values associated with the label. 10. Anat Fort Trio and Gianluigi Trovesi/'Murmuration' ('Birdwatching', 2016) A 2016 release of mature and elegant contemporary jazz from Israeli pianist Anat Fort is an exquisite offering. 'Murmuration; finds her delightfully light and airy keyboard work in call and response mode with clarinet player Gianluigi Trovesi. The whole album is reflective and melodic and a complete joy to listen to with Fort's uncluttered and succinct phrasing enhanced by Gary Wang's empathic bass playing and the restrained Ronald Schneider on drums. Fine music for a modern world. So ten reasons to love ECM! Each release is the complete package with thoughtful artwork and minimal information both beautifully presented. When I review this list and realise who I have omitted I could easily find another fifty tracks that would equally delight and astound. If you are unfamiliar with the label and are intrigued to discover more then my work here is done. ECM - The Next Best Sound to Silence.
Article Links:-
https://www.ecmrecords.com/
https://en.wikipedia.org/wiki/ECM_Records
Picture Gallery:-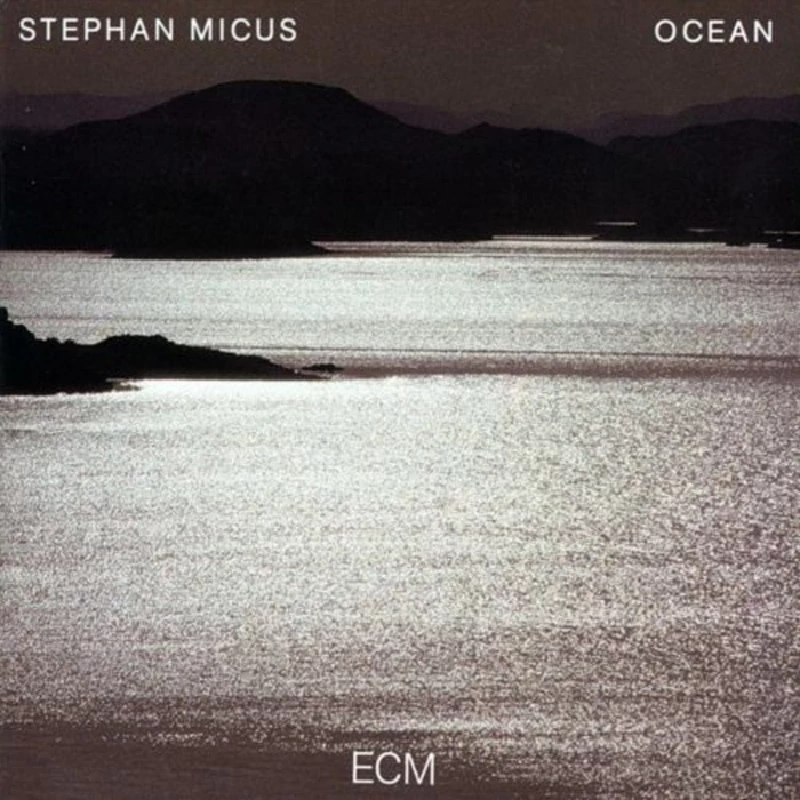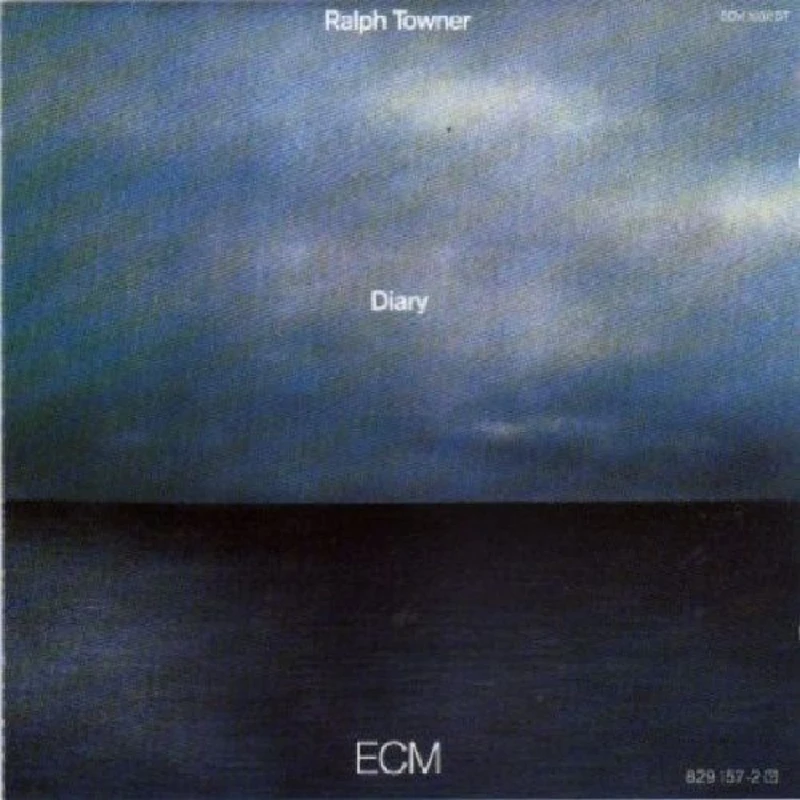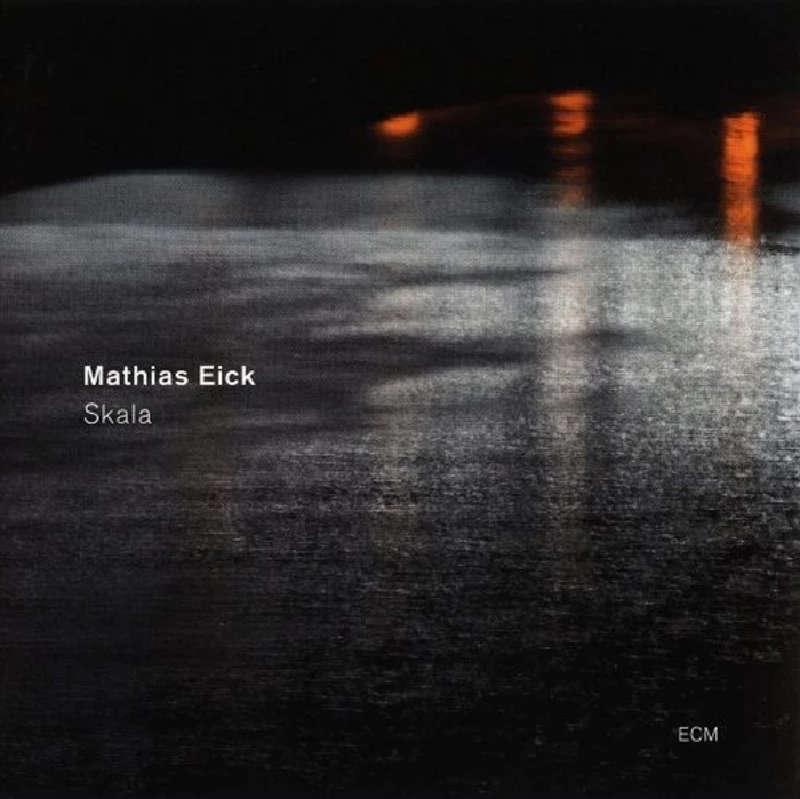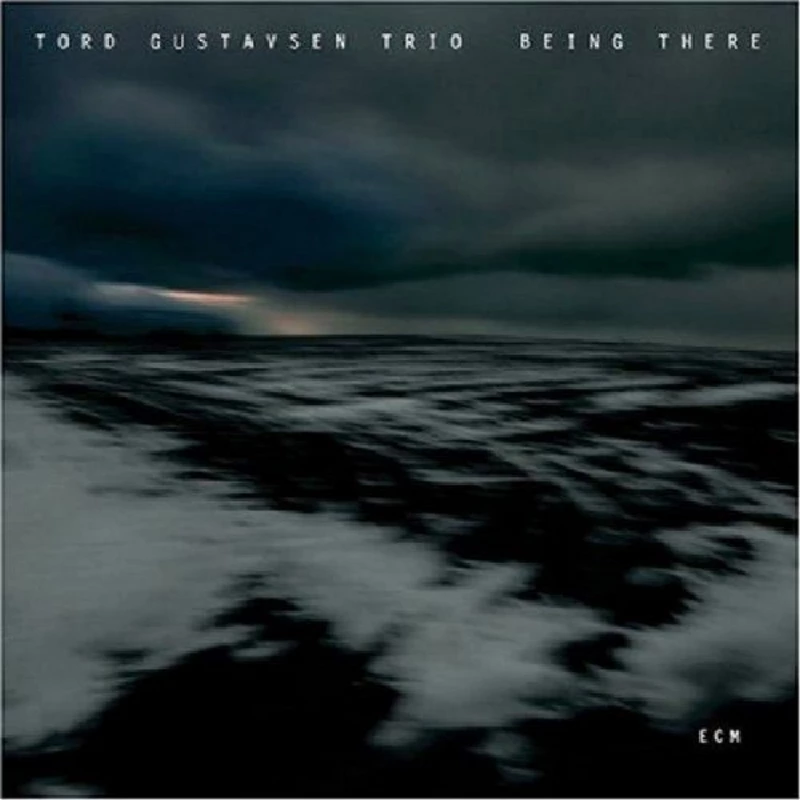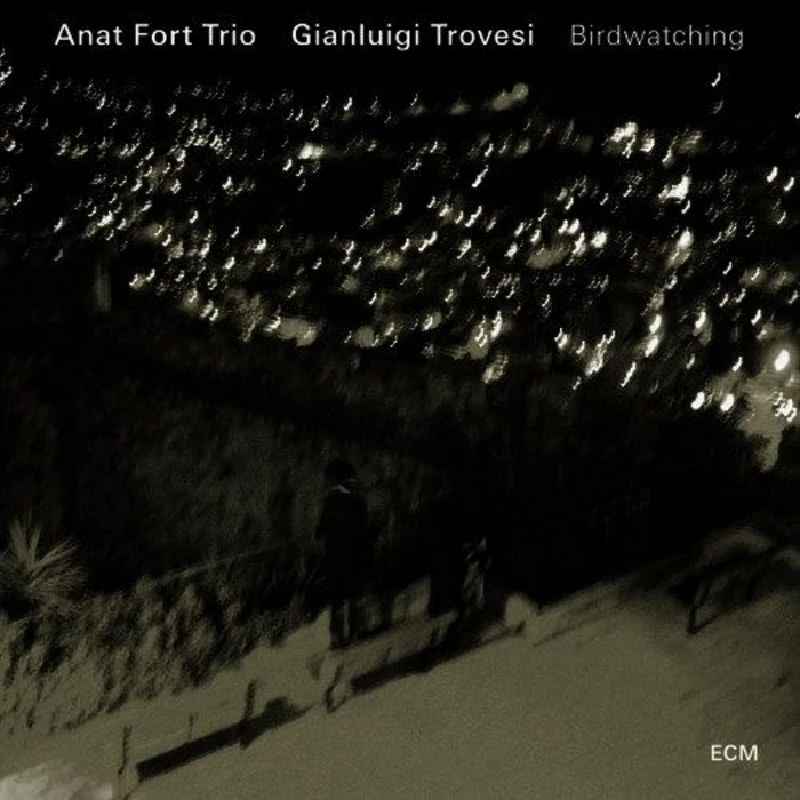 Pennyblackmusic Regular Contributors
---