---
Who
-

(Raging Pages) Mike Segretto: All That's Left to Know about Fifty Years of Maximum R and B
published: 14 / 11 / 2014
---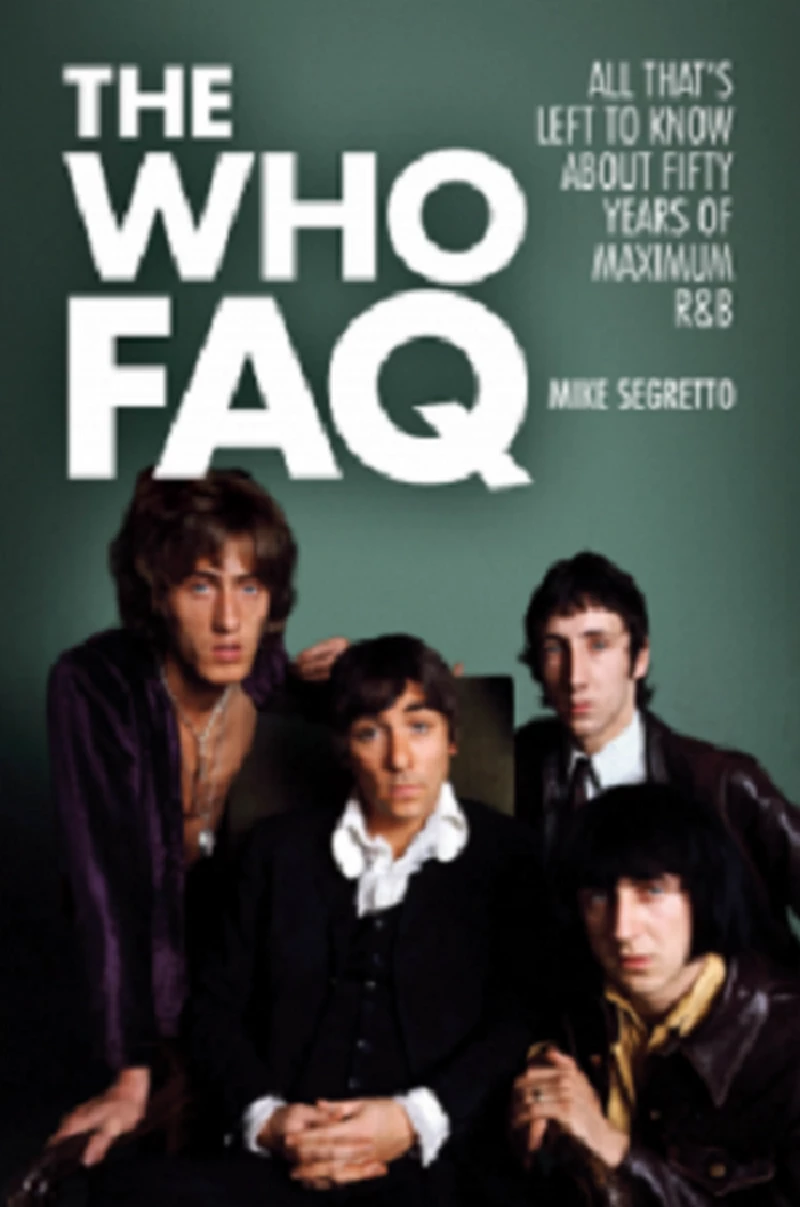 intro
In 'Raging Pages' Lisa Torem examines Mike Segretto's encyclopaedic new book, 'The Who: All That's Left to Know about Fifty Years of Maximum R and B'
Mike Segretto steeped himself in Who facts and folklore for two and a half decades, so it comes as no surprise that editors chased him down with the force field of a windmill arm to write 'The Who FAQ: All That's Left To Know About Fifty Years of Maximum R & B'. The book begins with a brilliant but sly foreword by Dave Davies of the Kinks. The famed guitarist acknowledges the competition and admiration the two popular British rock bands cultivated in an understated, clever manner and who better to set the groundwork for a book this comprehensive than Davies, who, like the Who, has paid his own dues a million times over and was there when the fever first pitched. The book covers the usual suspects and a lot more. Segretto suggests the reader feel free to amble through the chapters as they were meant to be "stand-alone"—so by all means "chapter hop." Segretto has done a phenomenal job neatly categorsing, adding light personal asides to familiar stories and embedding facts within meaningful context to avoid becoming too pedantic. "No Beatles, Elvis, or the Rolling Stones in 1977!" cried the Clash, states Segretto, as a lead in to 'The Punks and the Godfathers." In this unique chapter, the author plays devil's advocate to the fans who claim the Who had punk leanings. Segretto doesn't see the evidence in the actual music yet expresses empathy for the ethos. He celebrates the successful 'Tommy', the too-often ignored 'Lighthouse' and sets them against a host of other rock operas, putting each one in proper cultural and chronological perspective. Chapters such as 'Who's Missing' or 'The Simple Secret: A Dozen Underrated Songs of the Seventies' and 'The Goods Gone: Abandoned Projects' flirt with the fanatical yet there are always Who worshippers chomping at the bit to indulge in said minutiae—so why argue? But most other chapters ring with originality and boast a high entertainment quotient. There is much content here to behold, which will inspire hours of conversation whether following a diligent read or brisk browse. Take in a fresh look at the Mods, or take part in the scrutiny of album covers, gossip about the band's better-halves and not-so-better-halves, analyse the acute songwriting; both solo and collectively, tick off their "milestone concerts," recall their often unsung work in film and cringe/exalt at the complex relations between band members, which range from amiable to toxic at any given time. And, did you realise that Pete Townshend played guitar on Prefab Spout's "Hey Manhattan" and contributed to the Ramones version of 'Substitute'or that John Entwistle buried his bass in Bowie's 'Boys Keep Swinging?' The skinny on collaborations is absorbing, as well, with Segretto's frank two cents added liberally. Glyn Johns, Shel Talmy and Kit Lambert comprise half of the soundmen listed in a chapter primping studio production and live performance. It's satisfying to get behind the scenes and beyond the bells and whistles to witness how audio decisions were conceptualised and carried out, how these experts set the tone and encouraged or discouraged the participation of band members in the studio and whether the band chose them to be repeat customers. Audiophiles will be rewarded, en route, with short but sweet anecdotes. Imagine Bob Pridden rising through the ranks, first "reassembling all the equipment the band smashed during their gig at London's Locarno Ballroom" and ultimately going on to tape the fantastic 'Live at Leeds'? Now that's progressive. One of the last chapters 'Give Love' is truly inspirational. The Who have a much-deserved reputation for contributing generously to important causes that combat illnesses, like Aids and Cancer, or that benefit foundations that fight exhaustively for justice. It's rewarding to see their efforts recognised in print and included in a book that largely celebrates musical accomplishments especially because this is a group that prides itself on reaching out to the underserved onstage and off. So the final verdict? If you're a Who fan, this is essential reading. There, indeed, may be facts here that you already have under your belt, but you can loosen that buckle a bit, knowing full well you really are a genius. And if you're a novice, you'll get your mind blown after receiving a thorough grounding at a bargain basement price.
Band Links:-
https://www.thewho.com/
https://www.facebook.com/thewho
https://twitter.com/TheWho
Have a Listen:-
favourite album
---
The Who Sell Out (2021)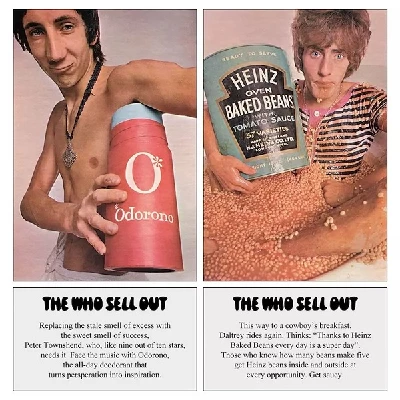 In our 'Re:View' section, in which our writers look at albums from the past, Malcolm Carter finds that The Who's finest album, 1967's 'The Who Sells Out', is given the box set treatment it deserves with five CDs, two vinyl 7 inch singles and a book worth the price of admission alone.
Live at the Isle of Wight Festival 1970 (2013)
features
---
The Image That Made Me Weep (2020)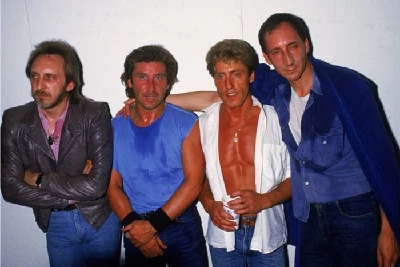 In 'The Image That Made Me Weep' John Clarkson reflects on a photograph of The Who taken backstage after their performance at Live Aid.
reviews
---
The Stereo Bonus Tracks (2021)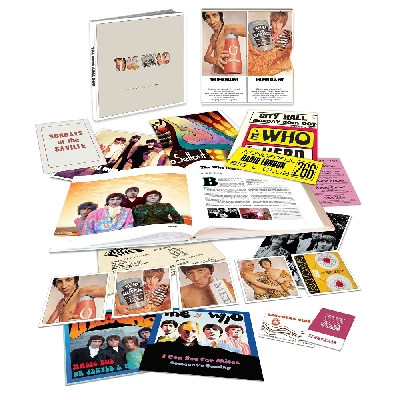 Fantastic digital only EP which provides alternative versions of The Who's 1967 album The Who Sells Out', which is being reissued in an expanded version
Who (2020)
Pennyblackmusic Regular Contributors
---