---
Who
-

Blossom Music Center, Cuyahoga Falls, Ohio, 10/9/2019
published: 8 / 11 / 2019
---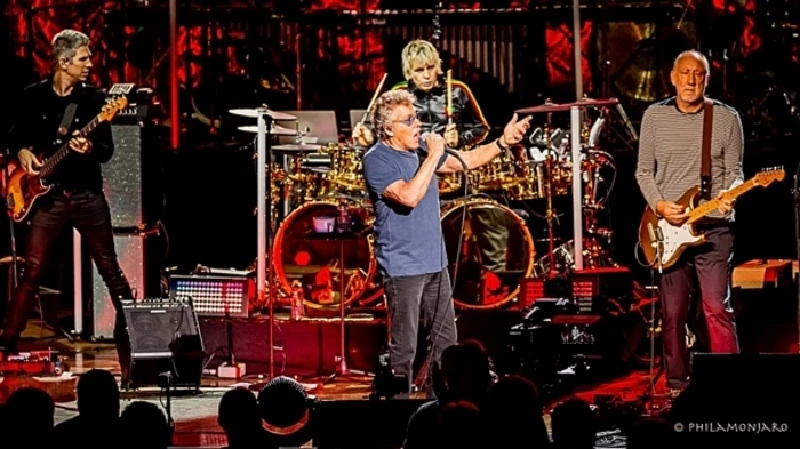 intro
Lisa Torem finds The Who's 'Moving On!' tour at the Blossom Music Center at Cuyahoga Falls in Ohio, off the heels of a new release. drawing from seven albums and embellished by live, local orchestral arrangements.
Last summer, Roger Daltrey and touring band performed Who partner Pete Townshend's 'Tommy' with live orchestra, sans Townshend, who was "taking a break." What could have been a "one-off," was met with strong, crowd reactions and overall critical acclaim, hence, fast-forward, the idea of performing in North America with local orchestras and the entire band fell into place. For the Who's 2019 'Moving On! Tour' the winning formula of re-imagining Townshend's music with live orchestra has not just been been replicated, but realized and expanded upon. But then again, "we're talking 'bout my generation." The Who stands as one of the most prolific bands to come out of the second wave of the British Invasion. In fact, they recently announced that they will be releasing their first album in 13 years. And if anyone needed a reminder, Pete Townshend was crystal clear onstage about what's kept him in the spotlight all of these years: "I love songwriting," he murmured, as if we didn't already get it. The set list undergoes slight changes from venue to venue, but the two-plus hour set at Cuyahoga Falls rustic Blossom Music Center drew from seven albums and did not disappoint. Pete served as the overall spokesman, exalting, "It's such a beautiful building, such a beautiful area" as he took in the greenery and vintage brick. Townshend's wardrobe included a long-sleeved, striped shirt, with Roger Daltrey, appearing more casual in his deep, blue T-shirt and jeans, as he wielded a 60's style tambourine bigger than the average head. The show began with a fierce energy which continued throughout. The current lineup consists of: original members Pete Townshend and Roger Daltrey, rhythm guitarist since 1996, Simon Townshend, keyboardist/musical director Loren Gold, newest member, bassist Jon Button and drummer Zak Starkey (Ringo Starr All-Star Band, Oasis, etc.). Long-time Who musical director Billy Nicholls added a lot, too, with his deep vocals. Fired-up audience members rose to their feet repeatedly when hearing selects from 'Tommy'. Prophetically, Pete chimed in, "We're moving on to slightly more than a standard show." Starkey's drum fills (he was mentored by "Uncle" Keith Moon) and all-around passion for the music was palpable. Townshend, who alternated between strumming a dazzling gold and-red electric Fender, as well as an acoustic guitar by the evening's end, frequently broke out into boyish smiles, while cranking up his whimsical, windmill arm. On 'Who Are You' Pete declared war with his infectious solo work, and Gold's keyboard licks came as a close second. Daltrey was quick to point out: "Big ending by Pete!" All this, whilst the orchestra conductor kept his eyes steady, whilst swirling his baton, stage left. Townshend did some crusty, blues-tinged vocals on 'Eminence Front'. Afterwards, he, himself, announced the news of the band's first album in thirteen years, teasing, "It didn't exactly come out of the blue." "I love writing songs. That's what I love to do," he spilled, before launching into the acoustic accompaniment for the ethereal 'Who by Numbers' treasure, 'Imagine a Man' to Daltrey's delight. Townshend then added, "Give this song some space," referring to the newly minted, 'Hero Ground Zero'. Simon Townshend headed off 'Substitute' without a glitch and kept up that tremendous exuberance he's come to be known for until the final chord rang out. On 'I Can See for Miles,' Daltrey's moves grew more dramatic, his voice reverberating, as he spun the mic with the fervor of a fighter pilot. But then again, we witnessed Daltrey's softer side - his touching rendition of 'Behind Blue Eyes' was enhanced by a striking cellist/violinist duo courtesy of Audrey Snyder and Katie Jacoby. Before Townshend dove into another lusty, new song, 'Ball and Chain,' he warned the audience, "Put your hearing aids on." The Townshend brothers shared stellar moments on 'The Rock'. The fiery outro found them synching their electric guitars in perfect harmony. The band seemed keenly aware of what this ambitious tour entailed Roger quipped, "Our road crew has to start at five in the morning, while I'm sleeping on the bus." "We work with a different orchestra every gig," Pete smiled. Guitar geeks got a special surprise, Fortunately, even the fans sitting in the back rows could catch Pete's masculine hammer-ons and rapid-fire picking on two, large screens, and you won't find a drummer more focused on his task than Starkey… The lighting design also added luster to the night: brilliant colours took on geometric shape after shape, but none of this excitement could have been executed without Roger Daltrey's assistance. Amidst the 40-plus piece local orchestra led by conductor Keith Levenson, which featured soaring violins, Roger's phrasing was clean, clear and evocative. Whatever note the man reached for, he hit. Whatever feeling a song evoked, he laid bare. For a man who could possibly recite these lyrics in his sleep, Roger's fresh approach to time-tested lyrics was awe-inspiring. As mentioned, 'Moving On!' required five-hour, daily music rehearsals. Key crew had to awaken as early as 5 a.m., but for many the routine had only just begun. An hour before the show, a crew member reached the top tier to check lights. That said, The Who could have gotten away with a lesser show, even a stripped-down, exploration of warm ballads and a few rockers thrown in for good measure, and fans would have still come out to support them, but the fact that they produced this highly-detailed tour with lush orchestra speaks volumes about their commitment. With eyes often shut, as if to drown out the outside world's distractions, and voice wracked with emotion, Daltrey brought out the indelible beauty of Townshend's character-driven stories, including a reimagined '1921,' Pinball Wizard' and the fist-pumping 'We're Not Gonna Take It'. Predictably, Daltrey never missed an opportunity to twirl the mic in Pete's direction. It was a night of nuanced highs. The five band members blended breathtaking harmonies in 'Who Are You'. Roger pulled back physically for the meditative, 'Imagine a Man', and when the others split, Townshend and Daltrey lost no time decompressing for: 'Won't Get Fooled Again' and 'Behind Blue Eyes'. When the orchestra magically reappeared, the band largely brokered hits from 1973's 'Quadrophenia', Townshend's groundbreaking homage to mods and rockers. Pin-drop moments surfaced, as Daltrey tackled the tear-stained rise in 'Love, Reign O'er Me' and crooned 'The Real Me' in the midst of another standing ovation. There wasn't just audience appreciation happening, though, at this point of the concert. Loren Gold's stunning keyboard solo, which preceded 'Love, Reign O'er Me' did not slip by the elder Townshend's ears: "What a great bit!" the guitarist exclaimed. That appreciation continued during introductions when Townshend locked eyes with Daltrey and surmised, "The best singer of all my songs!" Heading towards the finish line, there was no cliffhanging, "Let's bang on our seats until the band is forced to play until exhaustion sets in" demand, but the time-honored 'Baba O'Riley' seemed built to hit the coveted encore spot—kudos to Katie Jacoby for her excellent solo! For this finale, all crew and band members combined forces and remained at the top of their game. There was no shortage of dancing lights and extraordinary drum fills. If this event becomes commercially available, Roger Daltrey's better-than-ever vocals will leave an awe--inspiring impression on generations to come. If not, this lucky audience will still have their tales to tell. Under the lights, Daltrey's blue eyes scanned the audience: "Be happy, be healthy and whatever your needs, be lucky." Sage advice from a true-rock hero. Set List: With Orchestra Overture 1921 Amazing Journey Sparks Pinball Wizard We're Not Gonna Take It Who Are you Eminence Front Imagine a Man Hero Ground Zero Band Only Substitute I Can See for Miles You Better You Bet Won't Get Fooled Again Behind Blue Eyes With Orchestra Ball and Chain The Real Me I'm One 5:15 The Rock Love, Reign O'er Me Baba O'Riley Photographs by Philamonjaro www.philamonjaro.com
Band Links:-
https://www.thewho.com/
https://www.facebook.com/thewho
https://twitter.com/TheWho
Play in YouTube:-
Have a Listen:-
Picture Gallery:-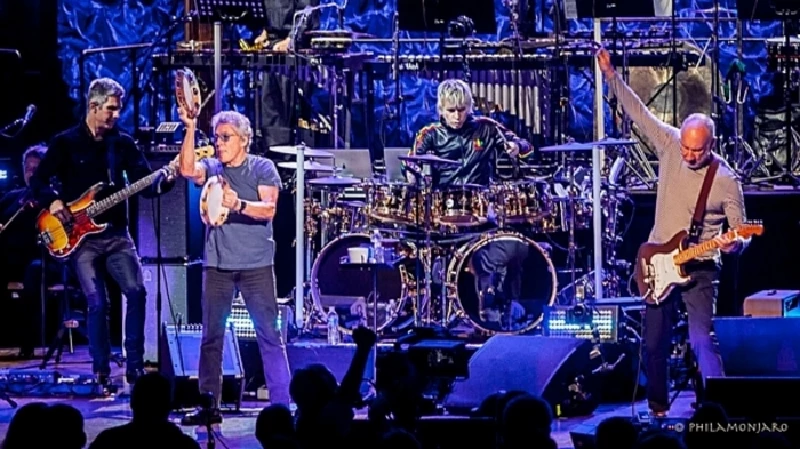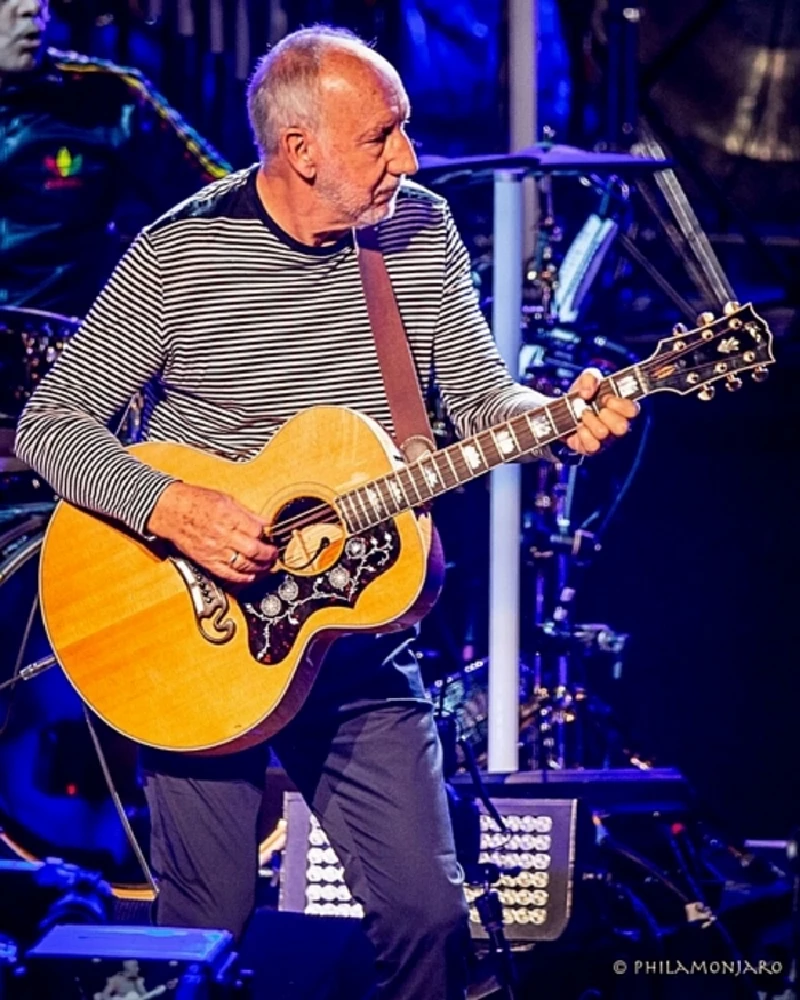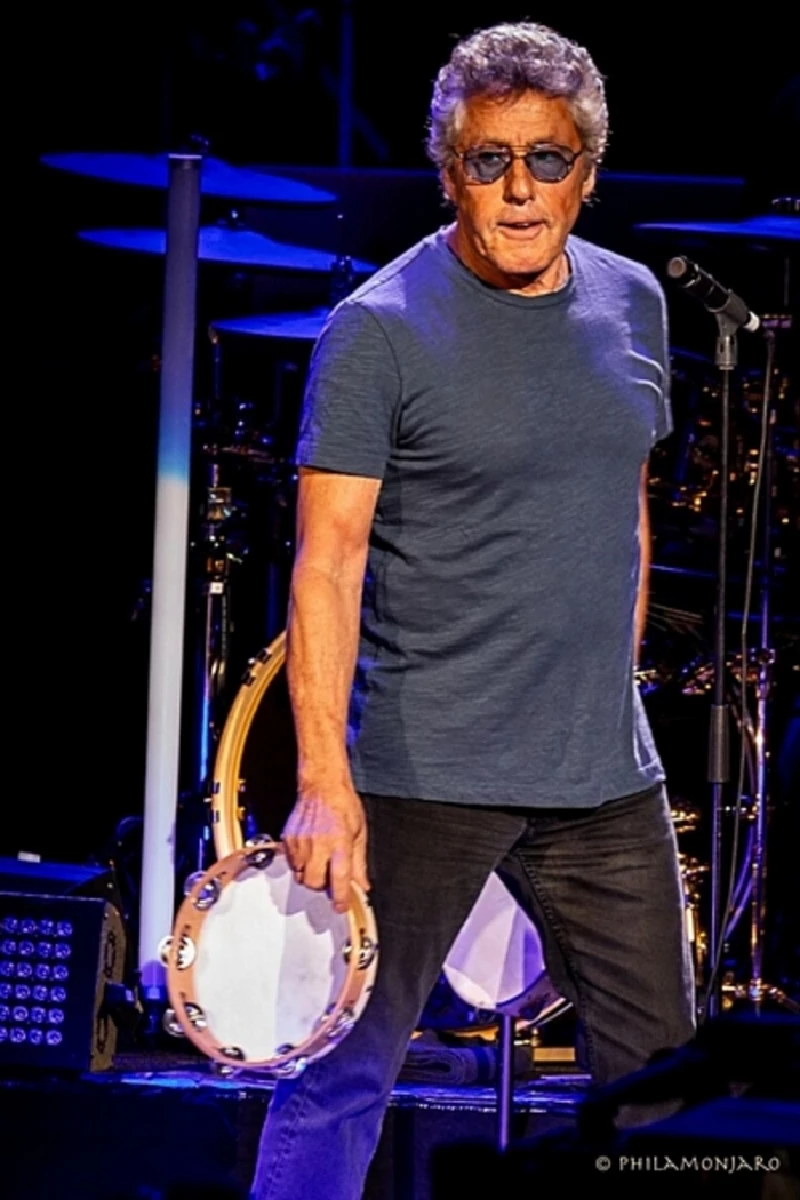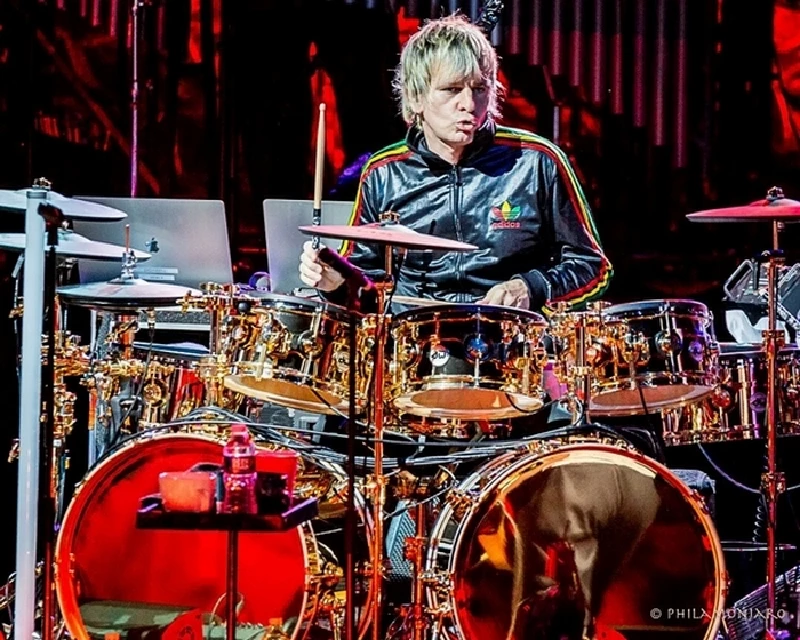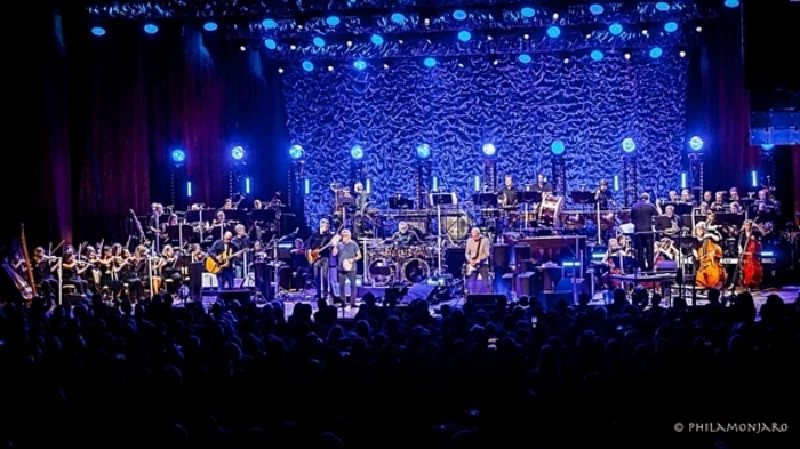 favourite album
---
The Who Sell Out (2021)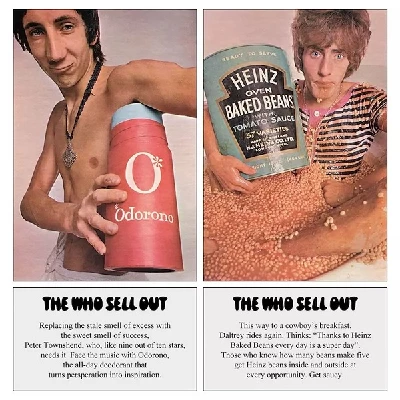 In our 'Re:View' section, in which our writers look at albums from the past, Malcolm Carter finds that The Who's finest album, 1967's 'The Who Sells Out', is given the box set treatment it deserves with five CDs, two vinyl 7 inch singles and a book worth the price of admission alone.
Live at the Isle of Wight Festival 1970 (2013)
photography
---
Photoscapes (2023)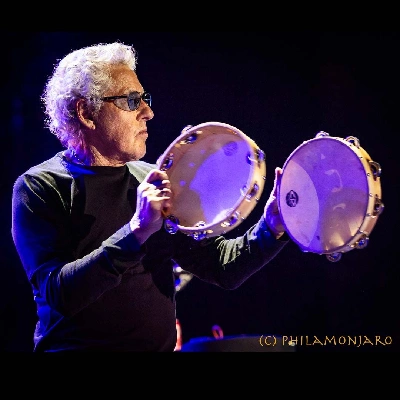 Philamonjaro photographs The Who with the Orquestra Simfònica del Valles at the Palau Sant Jordi in Barcelona.
reviews
---
The Stereo Bonus Tracks (2021)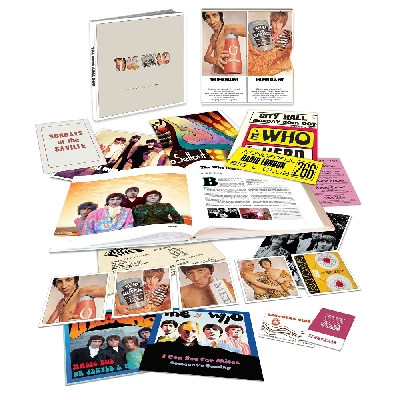 Fantastic digital only EP which provides alternative versions of The Who's 1967 album The Who Sells Out', which is being reissued in an expanded version
Who (2020)
Pennyblackmusic Regular Contributors
---