---
Who
-

Hyde Park, London, 2/7/2006
published: 22 / 7 / 2006
---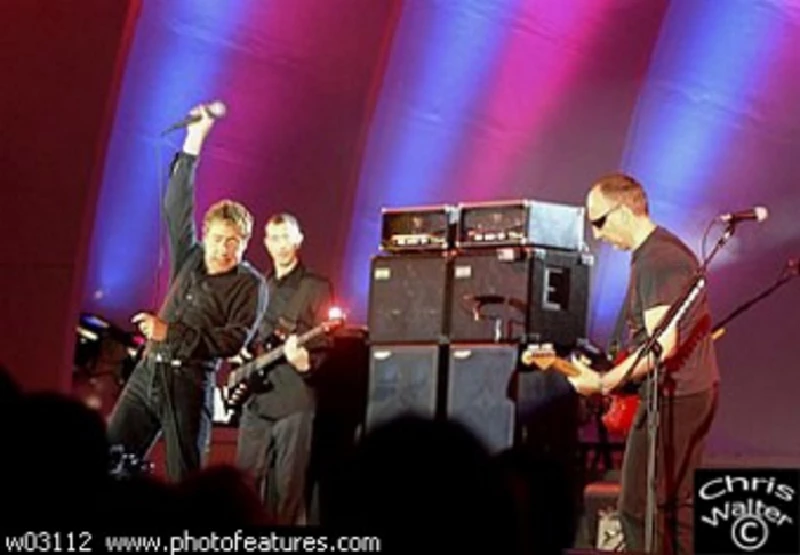 intro
Anthony Strutt watches rock veterans the Who put on a powerful performance on the second day of London's new Hyde Park Calling Festival
The Who have been renamed "The Two" in some media circles, as they are now reduced to just two original members. When I first saw them back in '81 when they were promoting their last studio album, 'Face Dances', they had by then already lost drummer Keith Moon.three years before that in 1978. I have to say that show at Lewisham Odeon wasn't a great show, but at least I met the whole band. The surviving members, singer Roger Daltrey and guitarist Pete Townshend, finally get around to releasing a full new studio album this Autumn which at the moment is called 'Who 2'. An EP is out at the moment which consists of 6 songs which all last about 1 minute 20 seconds each called 'Wire and Glass', all of which will appear on the album. Tonight's show is the first time I have seen them and been totally blown away by them. Tonight's gig is one of the first dates on their new and last ever world tour which will go on to next summer and will end at Glastonbury. It is not, however, the first gig. That was a return journey to Leeds University, where they recorded the classic 'Live at Leeds' album back in 1971. Roger Daltrey is now 62 and Pete Townshend is 61, but both don't look their age at all. They are joined on stage by Pino Palladino on bass ; Zak Starkey, Ringo Starr's son on drums, whom was first given a drum kit by Keith Moon and for whom Moon was a a sort of uncle ; Simon Townshend, Pete's brother, on guitar and John 'Rabbit' Bundrick on keyboards whom has played with the Who since the early 70's. The new album now has a release date of October 23rd. Roger Daltrey has a very bright shirt on. His voice suffers a few times but he is singing well. Pete does what the audience want him to do which is arm waving guitar playing, and they play a set of what can only be called classics. The Who are a band that have constantly added colour to the UK music scene. When they first joined us they were mods playing in a black and white world, but soon started experimenting like no other band before. They were even at times, more experimental than the Beatles. While they play, classic clips play on the scene behind paying tribute to Keith Moon and bassist Jon Entwhistle, the other original member no longer with us. The main set is a mix of 60s and 70s classics with only one new song being played from a recent 'Greatest Hits set. This last 90 minutes and is total class. The encore lasts about 15 minutes and they return with yet another classic and a medley of songs from 'Tommy'. A great day out and a perfect day out to celebrate what was my birthday ! Set List : I Can't Explain The Seeker Anyhow, Anyway, Anywhere Who are You ? Bargain Behind Blue Eyes Real Good Looking Boy Can't Help Falling in Love With You Drowned (Pete Townshend solo) Make Peace Theme (The New Song) Baba O' Riley Rain on Me The Kids are Alright My Generation Won't Get Fooled Again Encore : Substitute Tommy Medley (Pinball Wizard, The Amazing Journey and See Me, Feel Me).
Band Links:-
https://www.thewho.com/
https://www.facebook.com/thewho
https://twitter.com/TheWho
Have a Listen:-
Picture Gallery:-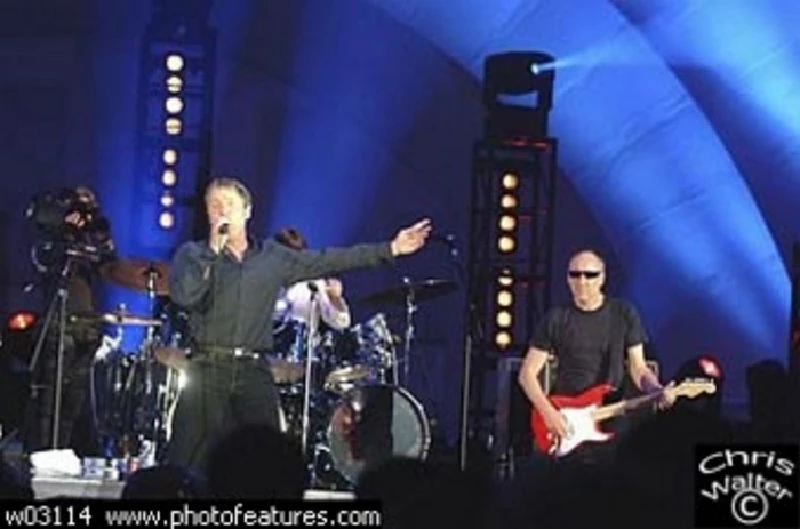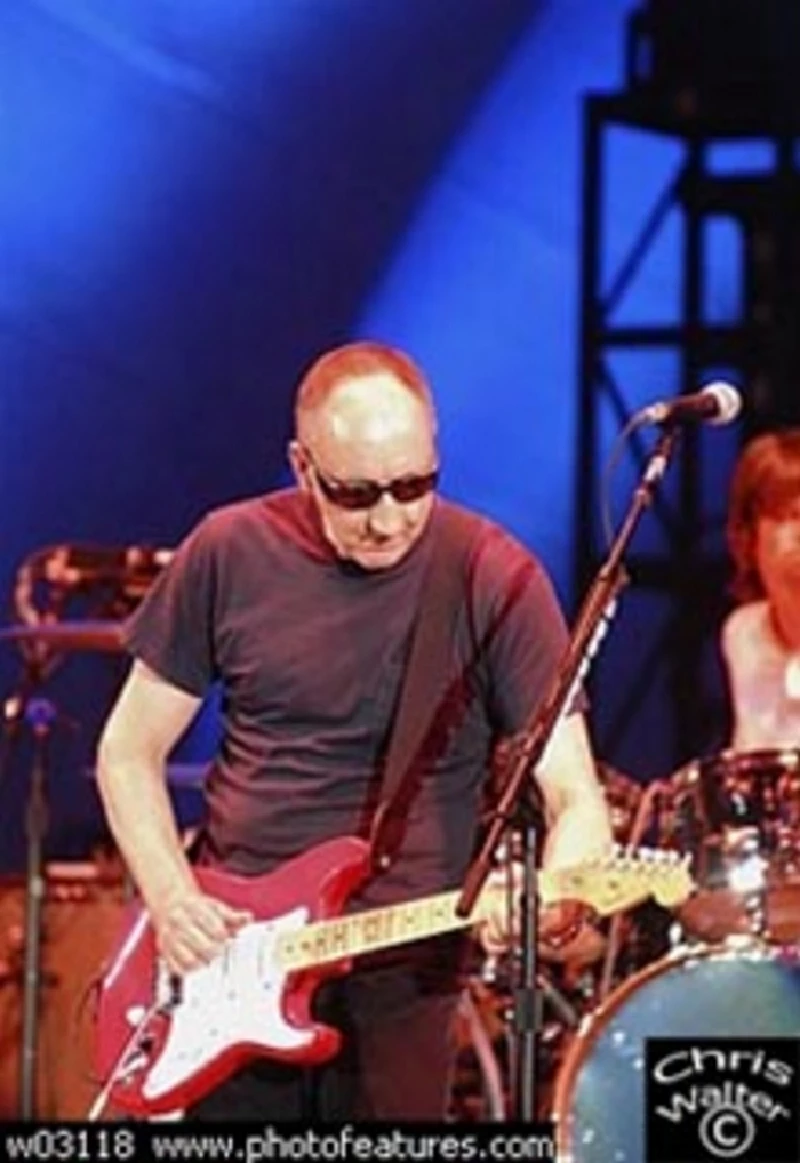 favourite album
---
The Who Sell Out (2021)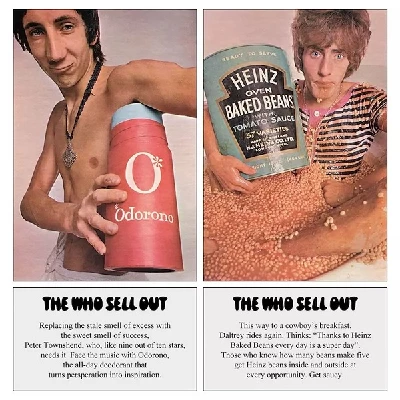 In our 'Re:View' section, in which our writers look at albums from the past, Malcolm Carter finds that The Who's finest album, 1967's 'The Who Sells Out', is given the box set treatment it deserves with five CDs, two vinyl 7 inch singles and a book worth the price of admission alone.
Live at the Isle of Wight Festival 1970 (2013)
photography
---
Photoscapes (2023)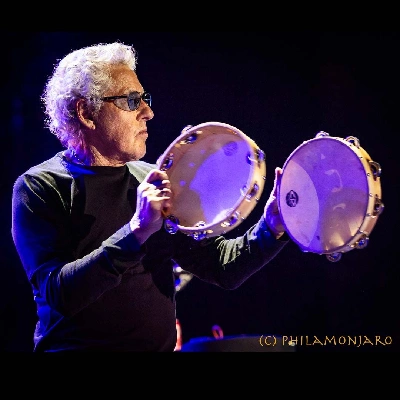 Philamonjaro photographs The Who with the Orquestra Simfònica del Valles at the Palau Sant Jordi in Barcelona.
reviews
---
The Stereo Bonus Tracks (2021)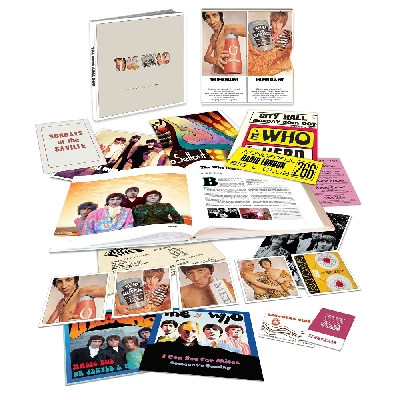 Fantastic digital only EP which provides alternative versions of The Who's 1967 album The Who Sells Out', which is being reissued in an expanded version
Who (2020)
Pennyblackmusic Regular Contributors
---