---
Who
-

Live at the Isle of Wight Festival 1970
published: 23 / 2 / 2013
---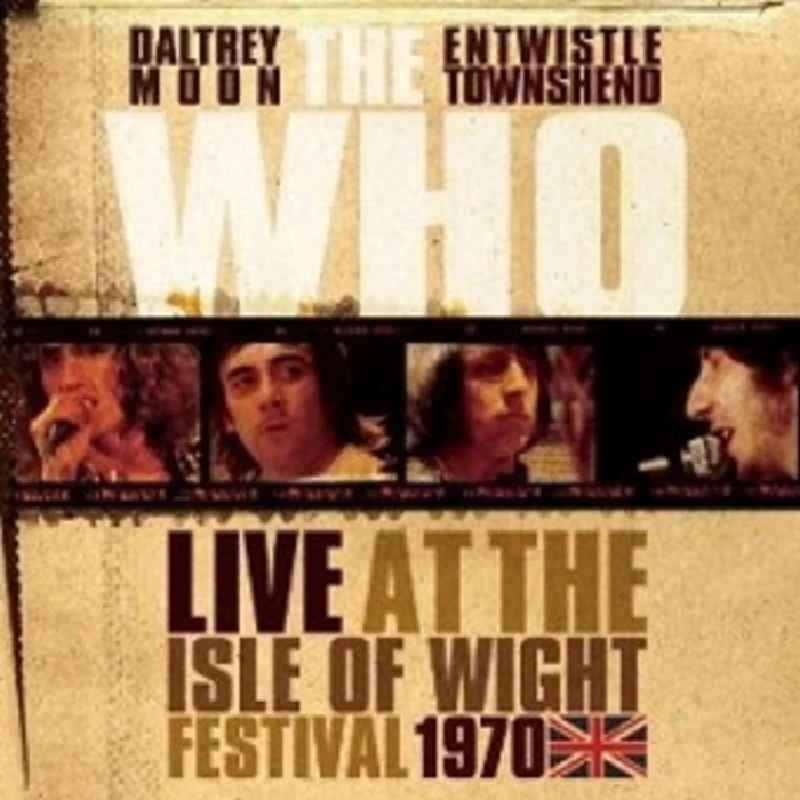 intro
Lisa Torem reflects upon the Who's 'Live at the Isle of Wight Festival 1970' double album, which was originally released in 1996 and has just been reissued in a new CD/DVD edition
600,000 smiling fans wave peace signs at The Isle of Wight Festival whilst Roger Daltrey, Pete Townshend, John Entwistle and Keith Moon cavort like mad men on stage with no breaks or tedious monologues. It's down to business with what 'Rolling Stone' said was "one of the greatest rock bands in the world." And Daltrey, too, admitted that during this time the band came together in every possible way. The formula is here. Daltrey spins the mike like a dignified dervish. The fringe from his shirt teases his bare torso and his curls make shadows on his shoulder blades. Moon's mischievous face sneers in childish defiance and Townshend's windmill laps up the lens. They don't stand on ceremony. "Smile you little buggers," Townshend snickers. During 'Heaven and Hell' and 'I Can't Explain' the energy escalates, riff after riff. Entwistle keeps steady time and a sombre tone, something his skeleton suit belies. Daltrey launches into the Mose Allison classic, 'Young Man Blues' "for all your people who paid to get in…" "Ain't got nothing, aint' got sweeeeeet…," Daltrey sings, in a bendable voice that can imitate blues legends and rock royalty. His honey tones ooze into Townshend's violent guitar solo; the latter's wiry body insists on having a few psychedelic seizures. Daltrey gives a serious down-to-earth intro. to 'I Don't Know Myself' and whips out a blues harp. Though he remains vigilantly true to the mood, the camera shifts to Moon's amusing mug shots. Daltrey's face makes a fascinating study on the raw, rhythmic 'Water'. And the credit must be shared because it takes fine camera work and a truly energetic band to maintain constantly riveting stage pictures that leap from the screen. During Townshend's luxurious solo work here, Daltrey convulses like an abused stallion, stamping his boots into the compact stage. 'Shakin' All Over' features more great crowd shots and a blazing bonfire. The blues effect bleeds into 'Spoonful' and then the more rock standard, 'Twist and Shout.' There's lots of sweat and tousled and glistening hair. Daltrey dances in the shadows when his verses run out. During 'Summertime Blues', he goes totally bonkers. 'My Generation' includes the front man's famous vocal stutter. Entwistle's shy smile juxtaposes his tarantula-like fingers. On this DVD, you get to know the quartet intimately. Daltrey comes across as a performer who intensely concentrates on the lyric – similarly you discover Moon's playfulness and Townshend's riot-inciting acrobatics and desire to connect through composition. DVD tracks 1-9 ends on the very exuberant 'Magic Bus.' What follows are 'Tommy' tracks, which are to be "conducted" by Moon. During the 'Overture', a balanced picture evolves since Townshend's role is sanctioned by his solo acoustic work. Townshend transforms during this time, whilst Moon still looks like a kid at his first sleepover. Daltrey looks shockingly Christ-like on 'See Me, Feel Me'. On 'The Acid Queen', Townshend and Daltrey trade and share vocals. Sometimes the camera work is spotty, especially during 'Fiddle About' and 'Miracle Cure.' But 'Go to the Mirror' lends itself to riveting crowd shots and 'I'm Free' keeps the chi channelled via sizzling riffs. The bonus tracks, 'Substitute' and 'Naked Guy,' offer opportunities for even more compelling close ups. If you're a long-time Who fan, you'll enjoy watching the vitality of the times and the outfits, behaviours and raw talent that propelled them to huge success. If you don't remember or weren't around in their heyday, you'll more than whet your appetite. Keep in mind that the footage was shot at 2 a.m. in August 1970, in front of a huge crowd, yet the band sustains a dynamic level of energy. Murray Lerner, Academy Award winning director, took great pains to capture a variety of moods whether it happened onstage or in the midst of the young excitable crowd. The two CDs from this album, which was originally released in 1996, contain much of the same material. The sound quality is great and the diversity of range: blues, rock, standards and Townshend-written material is stunning. A 12-page booklet summarizes The Who's legacy and provides concise cultural context. 'Don't Get Fooled Again.' Order it today.
Track Listing:-
Band Links:-
https://www.thewho.com/
https://www.facebook.com/thewho
https://twitter.com/TheWho
Have a Listen:-
Picture Gallery:-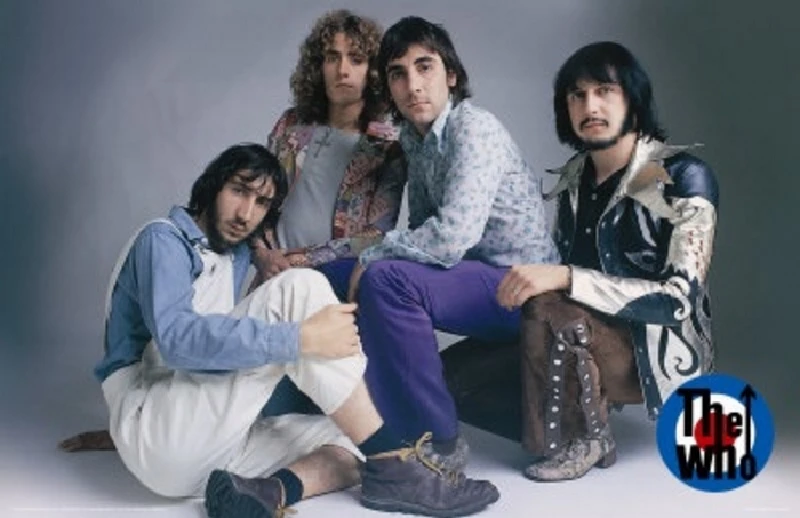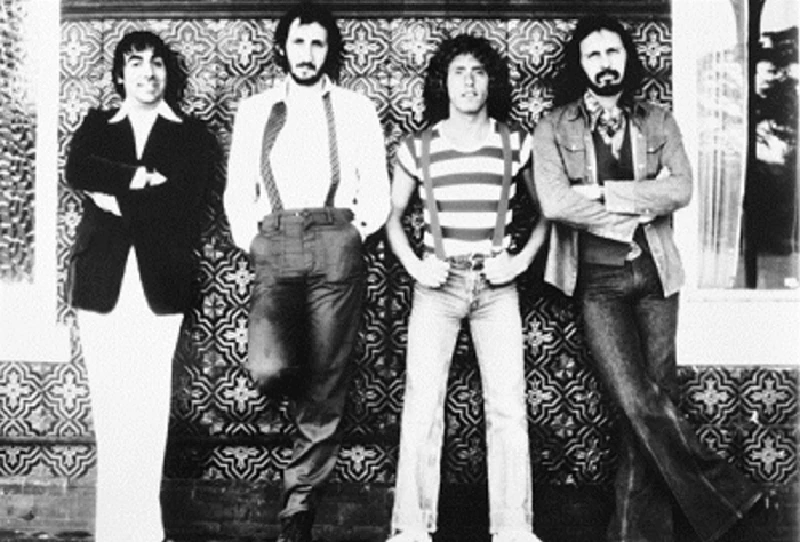 favourite album
---
The Who Sell Out (2021)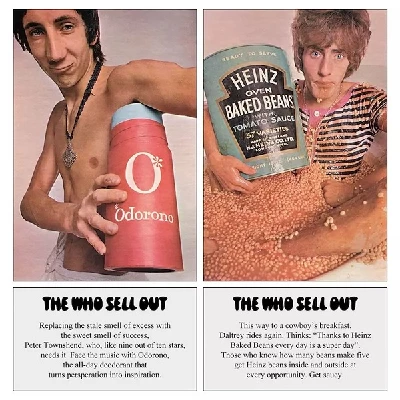 In our 'Re:View' section, in which our writers look at albums from the past, Malcolm Carter finds that The Who's finest album, 1967's 'The Who Sells Out', is given the box set treatment it deserves with five CDs, two vinyl 7 inch singles and a book worth the price of admission alone.
photography
---
Photoscapes (2023)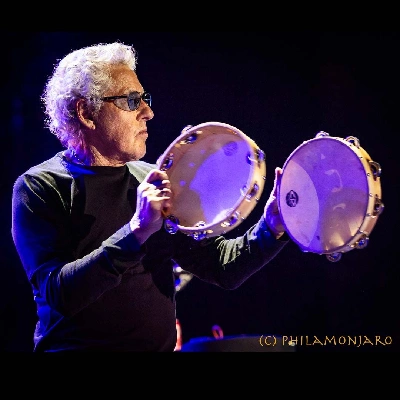 Philamonjaro photographs The Who with the Orquestra Simfònica del Valles at the Palau Sant Jordi in Barcelona.
reviews
---
The Stereo Bonus Tracks (2021)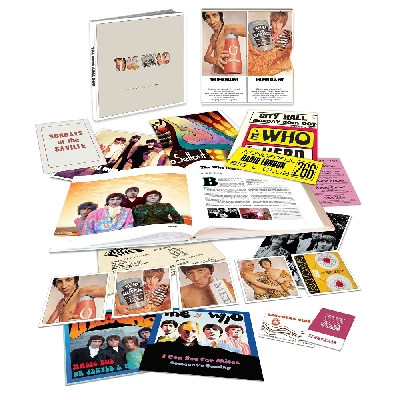 Fantastic digital only EP which provides alternative versions of The Who's 1967 album The Who Sells Out', which is being reissued in an expanded version
Who (2020)
Pennyblackmusic Regular Contributors
---