---
Who
-

The Image That Made Me Weep
published: 9 / 9 / 2020
---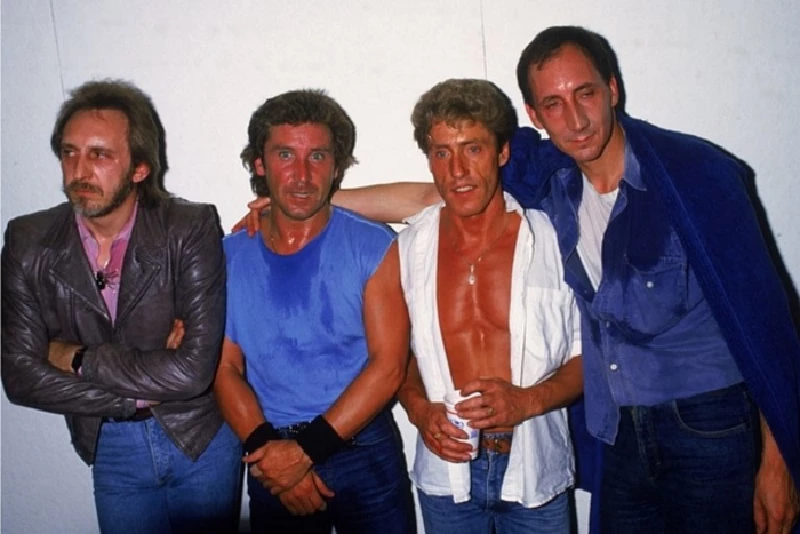 intro
In 'The Image That Made Me Weep' John Clarkson reflects on a photograph of The Who taken backstage after their performance at Live Aid.
On the 13th July 1985 The Who reformed to play Live Aid. It was their first gig in two and a half years, and their twenty minute slot comprised of just four of their classic songs – 'My Generation', 'Pinball Wizard', 'Love Reign O'er Me' and 'Won't Get Fooled Again'. The Who had not really wanted to play Live Aid at all. They had broken up because their guitarist and leader Pete Townshend, who was recovering from a short-term addiction to heroin, was exhausted by years of hard touring. While the rest of the band were ready to play solo sets or with other musicians, they – and the reluctant Townshend – were talked into reuniting by the charity event's organiser Bob Geldof. "When Bob Geldof said that it would mean a difference of between five and ten million pounds for Live Aid," we agreed," recalled singer Roger Daltrey later. The Who had had little time to rehearse prior to their performance, and their set at Wembley Stadium was typically fiery but also ragged. "We only got together for two fifteen-minute sessions, but I guess we'll battle through," admitted their drummer Kenney Jones shortly beforehand. It was also plagued by technical problems. John Entwistle's bass kept cutting out throughout their performance, and the satellite link between Britain and America broke down during 'My Generation'. It was not restored until the end of 'Pinball Wizard', meaning that American audiences were only able to hear but not see The Who for half of their set. As they moved towards their conclusion, they missed a vital key change in 'Won't Get Fooled Again', resulting in the omission of its second verse. In the last few moments, in a perfect symbol for much of what had gone just before, Townshend tried one of his trademark kicks, missed his footing, and, while he soon recovered, landed hard down on the stage floor. This photo was taken backstage by celebrity photographer Dave Hogan directly after The Who's performance. John Entwistle, who branded the gig as "a disaster", his arms sulkily crossed, is obviously furious, a picture of almost cartoon-like rage. Daltrey and Jones both grimace smiles but look far away and distant. It is, however, Townshend who is the most interesting. Like Entwistle, he is unable to look at the others, but his body language, however, says something different, and his arm is draped around Daltrey and Jones in solidarity perhaps, maybe also in a gesture of friendship and support. "The Who were out of practice," Townshend remembered in his 2012 memoir 'Who I Am' about Live Aid. "And should probably have left it to Queen and George Michael, who stole the show." Yet Live Aid also realigned for Townshend his long-held belief in rock's power to do good and, however temporarily, to change the world. After two and a half years in self-exile away from live work, it also injected him again with an enthusiasm for playing gigs again, and he was back on stage later that year for two more gigs at London's Brixton Academy with his new sixteen-piece band Deep End to perform songs from his much under-rated solo album, 'White City: A Novel'. It was another two and a half years before The Who would reform again at the Royal Albert Hall, this time for a three-song performance in February 1988 at the British Photography Industry Awards. They then reunited fully for a fifty-date tour of the United Kingdom and the United States in 1989, and have been on and off the road ever since. I have seen the Who many times over the last twenty years, and they are for me one of the best live acts in the world, one of the few bands for me who have the charisma and energy to transform a stadium or a field. For everything that went wrong for them that day, I like to see Live Aid and this photograph as capturing the start of The Who - and Pete Townshend's - comeback.
Band Links:-
https://www.thewho.com/
https://www.facebook.com/thewho
https://twitter.com/TheWho
Play in YouTube:-
Have a Listen:-
favourite album
---
The Who Sell Out (2021)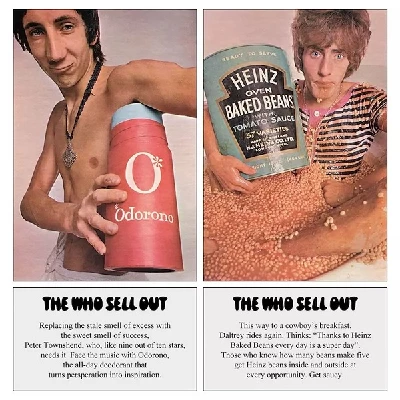 In our 'Re:View' section, in which our writers look at albums from the past, Malcolm Carter finds that The Who's finest album, 1967's 'The Who Sells Out', is given the box set treatment it deserves with five CDs, two vinyl 7 inch singles and a book worth the price of admission alone.
Live at the Isle of Wight Festival 1970 (2013)
photography
---
Photoscapes (2023)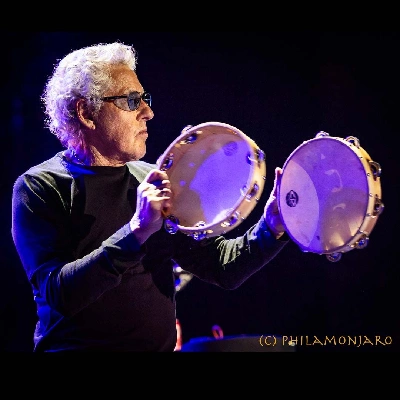 Philamonjaro photographs The Who with the Orquestra Simfònica del Valles at the Palau Sant Jordi in Barcelona.
reviews
---
The Stereo Bonus Tracks (2021)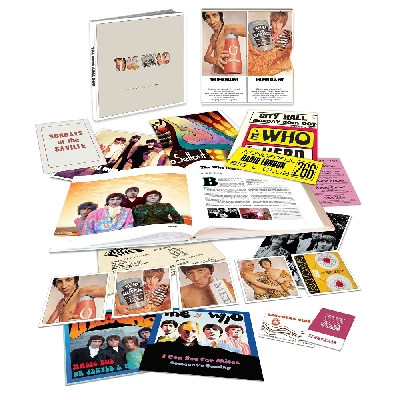 Fantastic digital only EP which provides alternative versions of The Who's 1967 album The Who Sells Out', which is being reissued in an expanded version
Who (2020)
Pennyblackmusic Regular Contributors
---