---
Dave Grohl
-

The Image That Made Me Weep
published: 23 / 12 / 2021
---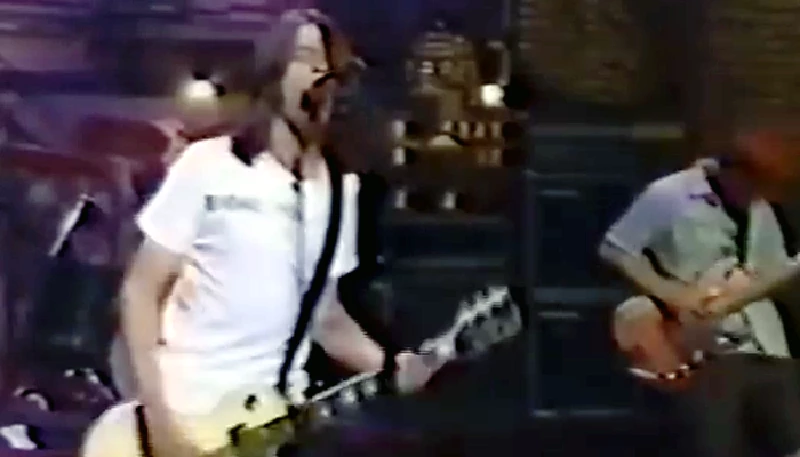 This photo of The Foo Fighters is a still from their network TV debut on 'The Late Show with David Letterman' in August 1995, when they played their first single 'This is a Call'. I wasn't aware that Dave Grohl had started a new post-Nirvana band until that night. Keep in mind this was only a year and a few months since Kurt Cobain had committed suicide, and so many music fans were still traumatized by the loss. Courtney Love had given several interviews in the ensuing months and had just performed at Lollapalooza with Hole, but Dave and Krist Novecelic had lain low in the public eye. I badly wanted him to do well that night. If you look at old Nirvana interviews, Dave had seemed relatively shy and not very talkative. He let the gregarious and funny side of his personality become more apparent as time went on in the Foos. Everyone knows and loves him now. Just in the last year he jammed with young Nandi Bushell and is in the process of providing an entertaining eight days' worth of Hanukkah Sessions with Greg Kurstin. But back in '95 I felt such worry over how he would come off as a frontman and guitarist that you'd think I was a slightly younger relative or friend from high school. (I watched a friend from high school perform on 'Letterman' once and didn't feel the same level of fear for him that I felt for Dave.) My anxiety only lasted a few seconds before it became clear that this was an incredible band: Dave with his long hair and skinny, almost tattooless arms, strong voice, playing the hell out of his guitar, plus the surprise that Pat Smear from the Germs was in the line-up too, with Nate Mendel and Willia Goldsmith. Then I wept out of happiness, relief, and gratitude that The Foo Fighters were such a smashing success, because, well, Dave deserved it. The fact that he could come out of such a tragedy in his life and career so soon and go on to do this wonderful thing felt like a tremendous message of hope. Good things were still capable of happening, no matter what came before.
Band Links:-
https://www.foofighters.com/
https://www.facebook.com/foofighters/
https://twitter.com/foofighters
Play in YouTube:-
Picture Gallery:-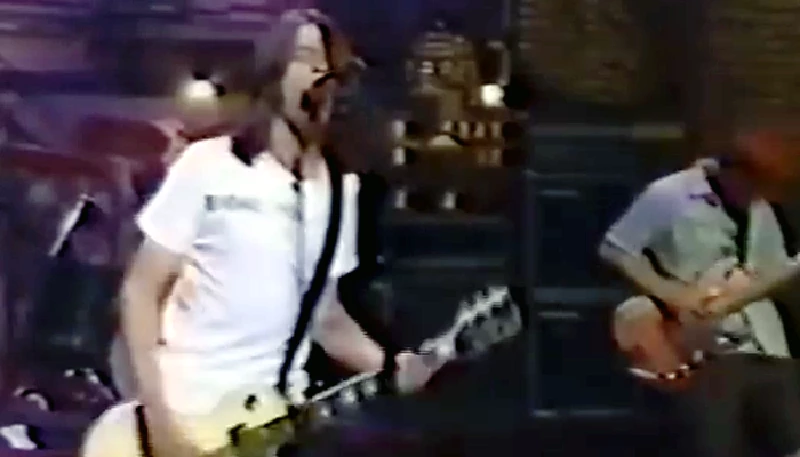 intro
In 'The Image That Made Me Weep' Kimberly Bright writes of a video image taken of Dave Grohl at The Foo Fighters' television debut on 'The Late Show with David Letterman' in August 1995.
Pennyblackmusic Regular Contributors
---