---
David Bowie
-

The Image That Made Me Weep
published: 29 / 10 / 2020
---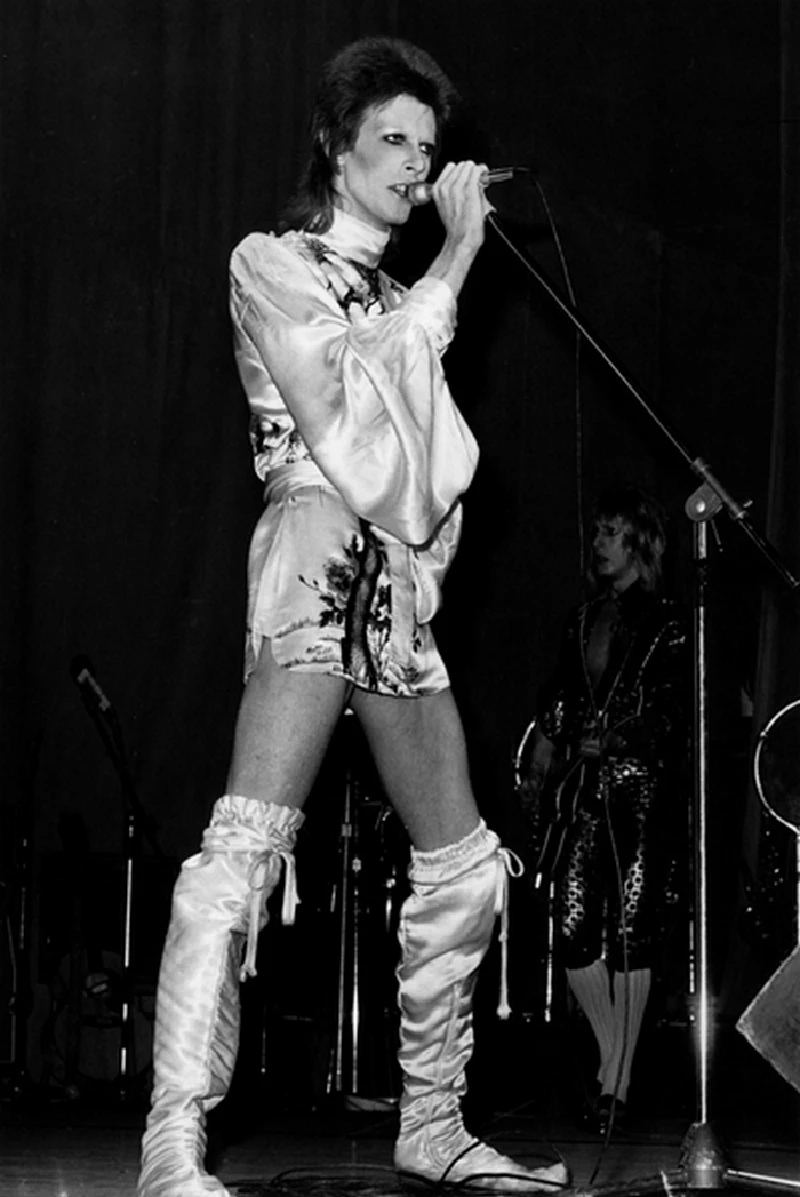 intro
In 'The Image That Made Me Weep' special guest Moon Under Water vocalist Audrey Eade writes about David Bowie and her memories of seeing Ziggy Stardust at his last show.
Once upon a time there was a 12 year old girl, who was obsessed with David Bowie. She was a bit of an outsider in her circle of friends, who were all into Donny Osmond and such like - she always got on better with the boys who were Bowie fans and she was thrilled when one of them told her he'd got her a ticket to go and see Ziggy at Hammersmith Odeon. She told her parents she desperately wanted to go, but her Dad said "absolutely not! You're only 12!" She didn't argue or make a fuss - she just hoped her Dad would forget she'd asked. She was planning. So come the day, she told her parents she was staying overnight at her friend's house. But it wasn't the home of her best friend, it was the home of the boy who had bought the golden ticket. She rushed there from school, changed out of her uniform and soon the two excited teenagers were on a train to London from their provincial Midlands town. It was 3rd July 1973, the day after her 13th birthday, the fateful day that Ziggy announced that it was the end. Yes, I was that girl and I was there when this iconic photograph was taken and I'm always 13 again when I see it. I saw David Bowie on a couple more occasions over the years, he was forever my musical hero, but nothing could ever match that magical day. And, no, my parents never did find out.
Band Links:-
http://davidbowie.com/blackstar/
https://www.facebook.com/davidbowie
https://twitter.com/davidbowiereal
https://www.youtube.com/user/DavidBowieVEVO
Play in YouTube:-
favourite album
---
Toy (2022)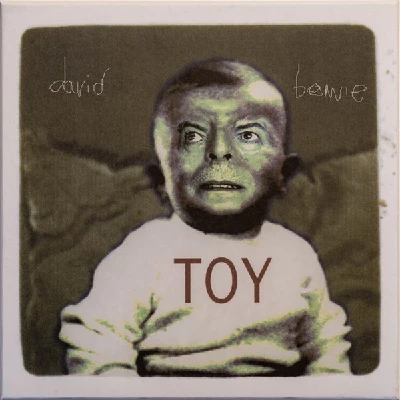 In our Re:View section, in which we look back at albums from the past, Nick Dent-Robinson is excited that David Bowie's 'Toy,' previously soldas part of a box set format will be released in its own right.
Station to Station (2016)
Pennyblackmusic Regular Contributors
---