---
published: 5 / 2 / 2016
---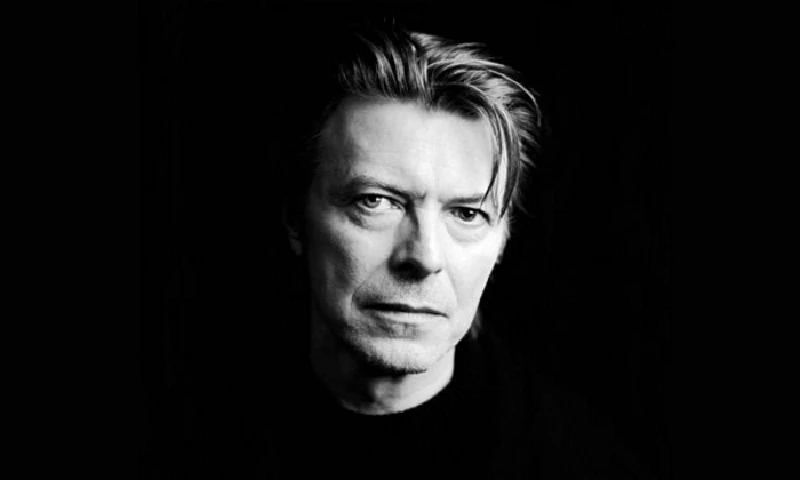 intro
Dominic Simpson reflects upon and assesses the extraordinary career of David Bowie
As a child of the 80s, my first visions of Bowie were not the ultra-cool, decadent Bowie of the 70s, the consummate European looking, stylishly emaciated and coolly robotic in Berlin, and before that, the glam rock juggernaut. Instead, it was his un-cool (or very cool, depending on your viewpoint) 80s period that I remember him nostalgically: not so much 'Let's Dance', paradoxically one of his best-selling albums (I was still too young); more his slightly naff cover of Martha and the Vandellas' 'Dancing in the Street' with Mick Jagger, around the time of Live Aid, in 1985. Viewed now, the two look fairly terrible in the video, which I distinctively remember seeing at the time: Jagger is wearing white trainers and billowing blue trousers, and sports an excruciating mullet, while Bowie, inexplicably, has what looks like an ill-advised, all-in-one 'leopard spots' outfit surrounded by an equally billowing open white coat. Like a number of establishment rock artists from the 60s/70s, not least former New York/Berlin nightlife conspirators Iggy Pop and Lou Reed, as well as the Rolling Stones generally, Bowie had a difficult, strained, erratic 80s, where the drugs began to wear off and midlife crises filtered in. There was 'The Hunger', an archetypical 80s film (directed by Tony 'Top Gun' Scott, of all people) in which Bowie and Catherine Deneuvre play vampires in New York, hunting down prey in nightclubs full of dry ice, chicken wire, and people dancing, slowly dressed in leather, set to an anguished soundtrack of Bauhaus. There was the appearance - looking like a member of Mötley Crüe on acid - in 'Labyrinth', a film I loved as a kid; the Queen collaboration; the critically-panned 'Never Let Me Down' LP; the bizarre appearance on 'The Kenny Everett Show'; and then the Tin Machine, that strange limbo band Bowie formed at the start of the 90s when he just wanted 'to be a member of a band, man'. He wasn't, of course: The Tin Machine was still about him, and fairly mediocre songs such as 'You Belong in Rock 'n' Roll'. And yet, his 80's 'new pop' period (or whatever you want to call it) is still the period in which I grew to love Bowie. He wouldn't be the same without that 80s period. It was only afterwards, a bit older, that I realised there was the other Bowie – the young 60's upstart; the early to mid 70s glam rocker, resembling an alien in that decade's austerity-ridden grey Britain; and the mysterious, avant-garde Berlin resident of the late 70s, living it up in the studio against the Wall, taking part in debauched parties in the crumbling city's Byzantine nightlife spots. There was the 90s drum-and-bass period, too, but we'll pass on that for now. Together with his sidekick Brian Eno, Bowie was like a portal, similar to the monolith in '2001: A Space Odyssey', into a whole other world: one that embraced Krautrock, Afrobeat, Dadaism, disco, early electronic music, JG Ballard, and Orwell's '1984'. And there was his other big legacy, of course: glam rock's androgyny, its theatrical celebration of clothes, and blurring of genders – the latter a key Bowie legacy that's lived on ever since, from goth rockers to Gary Numan, Suede to Placebo and DIIV, along with every other artist who's flirted with androgyny. Bowie was one of the first men to wear eyeliner and tease the public with a taboo (for that time) bisexual aura. And he was the first to have a shape-shifting character, taking on different personas. Of all the different 'eras' of Bowie, it's the late 70's Berlin that's perhaps the most interesting for me – and I suspect I'm not the only one. Together with Eno, Bowie channelled the Cold War tension of the divided city, and its sleazy decadence, into a potent mixture in a trilogy that was clearly influenced by Neu!, Kraftwerk, Harmonia and other strands of German music at that time, along with ambient and world music, influencing minimalist composers such as Phillip Glass along the way. In doing so, he boldly moved conventional rock music away from its obsession with America for a while, and re-orientated it on Central and Eastern Europe, ten years after Nico's 'The Marble Index' did something similar. He didn't just stop at Europe, of course: along with Talking Heads' obsession with African music, Bowie helped bring world music to a new audience with 'Lodger', employing non-Western scales and tropes. As if that wasn't enough, he helped pioneer the early years of MTV with spellbinding music videos such as those for 'Heroes' and 'Ashes to Ashes'. It's this genuine desire to go against the grain, and boldly experiment while still a huge name, that made Bowie so unique. The world has lost an extraordinary artist, and an extraordinary man. But his spirit still lives on in any music played by eyeliner-sporting, androgynous beings in outlandish clothes attempting to escape the chain of conformity around them, boldly trying something – anything - new and daring.
Band Links:-
http://davidbowie.com/blackstar/
https://www.facebook.com/davidbowie
https://twitter.com/davidbowiereal
https://www.youtube.com/user/DavidBowieVEVO
favourite album
---
Toy (2022)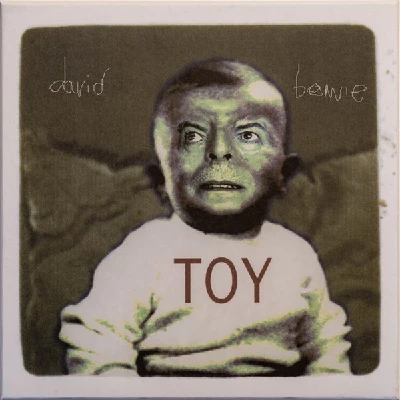 In our Re:View section, in which we look back at albums from the past, Nick Dent-Robinson is excited that David Bowie's 'Toy,' previously soldas part of a box set format will be released in its own right.
Station to Station (2016)
Pennyblackmusic Regular Contributors
---