---
published: 8 / 3 / 2016
---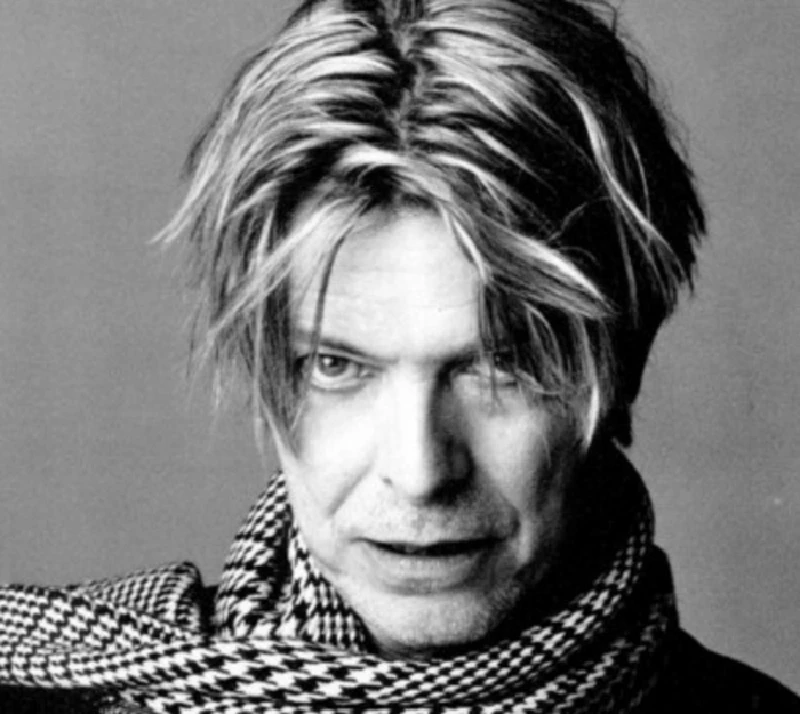 intro
In the first part of a two-part 'Vinyl Stories' dedicated to David Bowie, Dave Goodwin speaks to Pennyblackmusic writers John Clarkson, Lisa Torem and Carl Bookstein about some of their favourite Bowie records...
I got a text message early that morning from my wife telling me the bad news. I read it as I do all my texts and dismissed it. Somehow it didn't sink in straight away. It was only when I heard it again on the local radio channel that I had on in my van that I started to feel numb and speechless. When you tend to be immersed in music, like a lot of us that adore music are, you can't help but be touched by someone as great as David Bowie. Even if you have had dabbled just fleetingly but frequently in the ways of the Thin White Duke as I felt I had done over the years, the thought of a world without his input seemed a sad prospect. I went for a beer that afternoon. I just wanted to be on my own and have a think. You know how it is. I walked in and, without even ordering a beer, I put a few quid in the jukebox and selected about half a dozen tracks that came at random from Bowie's back catalogue. As I made my way to my seat, which was away from the already busy bar, I heard someone say, "Whose put this shit on? Music to hang yourself with..." I replied quite calmly, "Oh, have you not heard the news today?" to which the chap replied in a mumble, "Some bloke died, didn't he? Was it...erm...?" By that time my anger levels had risen. He didn't even make the connection from the music playing to the news. I didn't really think that the news that had filtered through during the day would have that kind of effect on me. I then figured that, over the years, the Thin White Duke had more of an effect on me over the years than I had initially thought when I had heard the news of his death. In this month's 'Vinyl Stories' I am able to reflect on the influences that this man has made on not just me but on a whole host of people that I have the pleasure of working alongside. It didn't take long for me to build up a strong list of writers' favourite albums and some of the stories linked to them. Here is this month's edition. David Bowie - Our Writers' Vinyl Stories. PART ONE The first time David Bowie caught my attention was with the video for 'Ashes to Ashes', mainly because I had become involved in the New Romantic/Futurist movement. I was totally hooked by the David Mallett video to 'Ashes to Ashes', which Bowie described as a "nursery rhyme" and featured on the 'Scary Monsters (and Super Creeps)' album. This was my introduction to David Bowie. The video which also featured Steve Strange was, at that time, one of the many groundbreaking videos of that era which certain bands had latched on to as another way to get their art into the public eye. After 'Ashes to Ashes' came the brilliant 'Fashion' and then the title track 'Scary Monsters (and Super Creeps)'. All of a sudden, in the space of a year, I had discovered something else to delve into. But, instead of moving forward with 'Let's Dance' when it came out three years later. I went backwards further and further into the back catalogue and discovered more and more wonderful pieces of art. Although I was part of the Eighties, 'Let's Dance' didn't do it for me and became one of my least favourite of Bowie's albums, except for one track that changed my outlook on music and which I will return to you later. The first album I bought was 'Changes Two', a compilation which had all the recent hits on it and was for me at the time a great starting point. The cover is a bit battered now, but the wax is still good and sounding as funky as ever. To return to Bowie's back catalogue, our editor John Clarkson analyses what many considered to be one of Bowie's greatest works and reincarnations. I personally wasn't a great lover at first of this album, but over the years it has grown on me to the extent that I play 'Starman' on a regular basis. John and I are the same age, and his start in life to all things Bowie is not too dissimilar to my own. 'The Rise and Fall of Ziggy Stardust and the Spiders from Mars' (1972) - John Clarkson It was 'Ashes to Ashes' that kickstarted things with David Bowie for me. I had liked 'Boys Keep Swinging' a lot, and marginally less so 'DJ' and 'John, I'm Only Dancing (Again)', his three singles from the year before in 1979. 'Ashes to Ashes', however, cemented for me what soon became an obsession. There was that strange day-glo video set on the beach with Bowie dressed in the Pierrot costume. I had never seen anything like it before, and I was impressed as well with the concept of the flawed Major Tom, who was a hero back home on Earth, but in reality a strung-out-in-space junkie. And then there were those bleak lyrics, and in particular: "I've never done good things/'I've never done bad things/I never did anything out of the blue". We, all of us, go through times when we feel like that, but aged fourteen in the summer of 1980 when I first heard that record, and unsure of myself and whatever I was ever going to do with life, I felt like that most of the time. From there, I stepped backwards, and would use the money I would make from babysitting to buy David Bowie albums, usually at £2.99 a throw from Phoenix Records, a small, dark, long-defunct cavern of a record shop in Edinburgh's High Street. I began with a sixteen song compilation of the time, 'The Best of Bowie', and also bought in an eighteen month period between mid-1981 and late 1982, 'The Rise and Fall of Ziggy Stardust and the Spiders from Mars', 'Aladdin Sane', 'Diamond Dogs', 'Heroes' and 'Low', and the Iggy Pop albums, 'The Idiot' and 'Lust Life', which, of course, Bowie had also been involved in during his time in Berlin. I loved – and still love – all those albums, but it is 'Ziggy Stardust' which has continued over the years to have the most impact. As a sixteen year old when I first heard it, beyond some great songs –'Five Years', 'Moonage Daydream', 'Starman', 'Suffragette City' and 'Rock 'n' Roll Suicide' - I loved it for its colorfulness, its story of its grander-than-life alien and Messiah-like figure who had come down to Earth to save us all from our monotony. Now, three and a bit lifetimes later, its songs for me remain as haunting and gripping as ever, but I have a different, more metaphorical approach to them. Bowie took much of its inspiration for Ziggy from Vince Taylor, the writer of 'Brand New Cadillac' (which was infamously covered by the Clash) and a short-lived rock and roller of the early 60s who burnt out on LSD, never to fully recover, and suffered God delusions. It is a story in many years of music writing and interviewing that I have since come across and we have covered at Pennyblackmusic time and time again, that of the musician – Ian Curtis, Adrian Borland from The Sound, Poly Styrene from X-Ray Spex, Dan Treacy from the Television Personalities - who has shone but briefly before being eclipsed and consumed by some kind of personal demon or flaw - mental illness, drugs, alcohol, a shyness and inability to be in the spotlight. Bowie, of course, survived to carry on a successful musical career over another twenty plus albums and for another forty-four years after its release. For me with 'The Rise and Fall of Ziggy Stardust and the Spiders from Mars', he, however, encapsulates rock music for many of those who have been not so lucky. I dug a little deeper and was struck by the album cover from two years earlier which had Bowie posing, animated, looking like a dog. This album was widely regarded as a concept album, and combines George Orwell's '1984' with Bowie's own vision of a post-apocalyptic world. Lisa Torem recalls that album and her feelings about it. 'Diamond Dogs' (1974) - Lisa Torem 'Diamond Dogs' was David Bowie's eighth studio album, which was originally released in 1974 on RCA Records. Although Bowie had many captivating records, this one really captured his vocal and songwriting genius. That said, I admit that I appreciated David Bowie through popular radio singles: 'Rebel Rebel', 'Let's Dance' and 'Fame' but it was only after I saw the 'David Bowie Is' exhibit in Chicago last year that I chose to delve more deeply into his discography. It was obvious from the exhibit that Bowie threw his heart into not merely the arrangements but the overall design and theme of each show and recording. I had to hear more. Bowie was, to me, a soft rebel, unlike the tough, insolent boys that ruled the streets in my working class Chicago neighborhood. He dressed androgynously and was fearless enough to blur gender lines, whereas the boys on my streets wouldn't have been caught dead wearing lipstick or nail polish. I even met young women at the exhibit that copied Bowie's look—imagine, a contemporary woman copying the look of a man emulating a woman. That was something I'd never seen growing up and I was intrigued. So the look, the confidence, the odd, beautiful, mismatched pupils…we gawky teens back in the day felt embarrassed about every hair and facial feature, I remember how I initially struggled to fit in; finally disappearing into the shadows of anonymity, yet this Bowie character flaunted his perfumed face in front of us with no apologies. So, it was always more than just the music. I was initially intrigued by the 'Diamond Dogs' cover in which Bowie appears as half man and half dog. I also saw original sketches at the museum in which he had depicted a dark, apocalyptic universe complete with scummy streets and harrowing characters. I later read that Bowie had wanted to put on a theatrical production of George Orwell's '1984' but was unable to secure the rights from the estate. Nevertheless, the songs, which would have been produced for that show, ended up on side two. What I love about this album is the juxtaposition of guttural rock in the aforementioned 'Rebel Rebel', the theme song and 'Rock 'n' Roll With Me' against the pre punk spoken word, rambling imagery and synthesized sci-fi references that appear on the second half. Did you catch the strains of 'Bewitched, Bothered and Bewildered' in the cracks of this ominous sphere? Bowie combines craft with a huge dose of extraordinary imagination, even borrowing the "cut and paste" style of lyric writing that William S. Burroughs developed, for the suggestive 'Sweet Thing' and its reprise. He and his team successfully create a frightening, macabre universe through eerie synth passages, creeping bass lines and Bowie's impassioned vocals. While many artists use the sci-fi domain as a way to go off on laborious, instrumental tangents, Bowie shows restraint. The cinematic '1984' and 'Big Brother' are expressive and spacious but not unwieldy. I love the slow burn and whiny guitar on 'We Are The Dead'. The theme is clearly a dark one, but Bowie keeps us grounded. The lyrics could apply to every man: "I looked at you today/I wondered if you saw things my way." Then again, Bowie may have been undergoing an identity crisis; after all, he was still reeling from the ashes of his Ziggy Stardust period: perhaps he had not entirely shaken that persona off, but what we end up hearing is a compendium of fading glam and experimental effervescence. There's a genuine sense of abandonment on the album. Bowie wrote every song by himself except 'Rock 'n' Roll with Me' in which Warren Peace contributed the music. He added sandpapery guitar, trailing sax and percussion, perhaps compensating for the fact that he was no longer with his 'Spiders From Mars' line-up and, yet, guitarist Mick Ronson had worked up exciting arrangements on tour which had already given some songs an unarguable classic sound. And perhaps because producer Tony Visconti added his touch of lush strings. The album has an overall fluidity despite the back and forth lapse of raw riffs and complex, symphonic nuance. The album ends with 'Chant of the Ever Circling Skeleton Family' which spawns one of the most riveting choral jams in pop history. "Brother Ooh Ooh/ Shake it up/Shake it up/Move it up/ Move it up/Bro Bro…" it goes until it fades. This is Bowie at his most unfiltered. It's so hard to believe that David Bowie will not be here on Earth to continue making music, but, thankfully, he left us with some deeply, personal gifts. 'Diamond Dogs' is one of them. One of my favourite David Bowie songs is 'Fame' from 'Young Americans'. I can't remember the time I actually heard it for the first time but I can remember thinking it was quite funky for a glammed-up rockstar. 'Fame' would keep coming back at me again and again as my taste for Northern and all kinds of soul took off. Carl Bookstein remembers this about 'Young Americans'. 'Young Americans' (1975) - Carl Bookstein When David Bowie's 'Young Americans' (1975) hit, it was the first Bowie album to come out contemporaneously with my Bowie fandom. I had seen vinyl copies of 'Diamond Dogs' (1974) in the stacks of Mickey Shorr's record store in Detroit, with its remarkable cover art and thought this was a completely different kind of artist, but hadn't yet bought that album. I had around this point just begun to own and adore vinyl copies of 'Ziggy Stardust' as well as the American release of the 'Space Oddity' album. But when 'Young Americans' hit, it was something that was happening for me in synch with my life, the times, radio and pop culture. I remember buying this album, not knowing until much later that it was so heavily influenced by Philadelphia soul. I did however already have a sense that Bowie represented some kind of rock chameleon. I remember sitting with a best friend in front of an open vinyl sleeve of 'Young Americans', reading the lyrics and taking turns trying to get through on the phone to the local radio station DJ to request the playing of 'Fame'. This Bowie/John Lennon/Carlos Alomar co-write was already in heavy rotation on the radio, but that didn't stop us from trying to get them to play it again one more time. 'Fame', so captivating at circa age thirteen is less a favourite today, but I remember being swept up by the whole album with many consecutive playings, including being absorbed in the momentum of the sequence of the title track 'Young Americans' into 'Win' into 'Fascination' into 'Right'. It was melodic and brilliant and as creative as and probably more than anything anyone else was putting out. Bowie has been a huge artist for me throughout my life and has occupied a central place in my thoughts. I am still knocked out by the number of what I feel are sheer masterpiece albums throughout the 1970s. He will be greatly missed. That is for certain.
Band Links:-
http://davidbowie.com/blackstar/
https://www.facebook.com/davidbowie
https://twitter.com/davidbowiereal
https://www.youtube.com/user/DavidBowieVEVO
Picture Gallery:-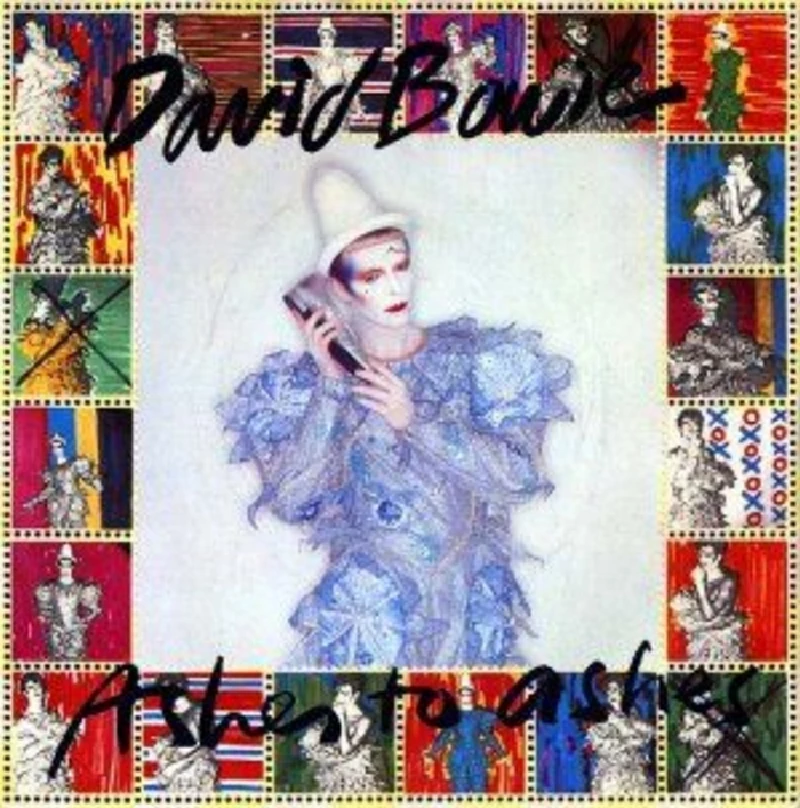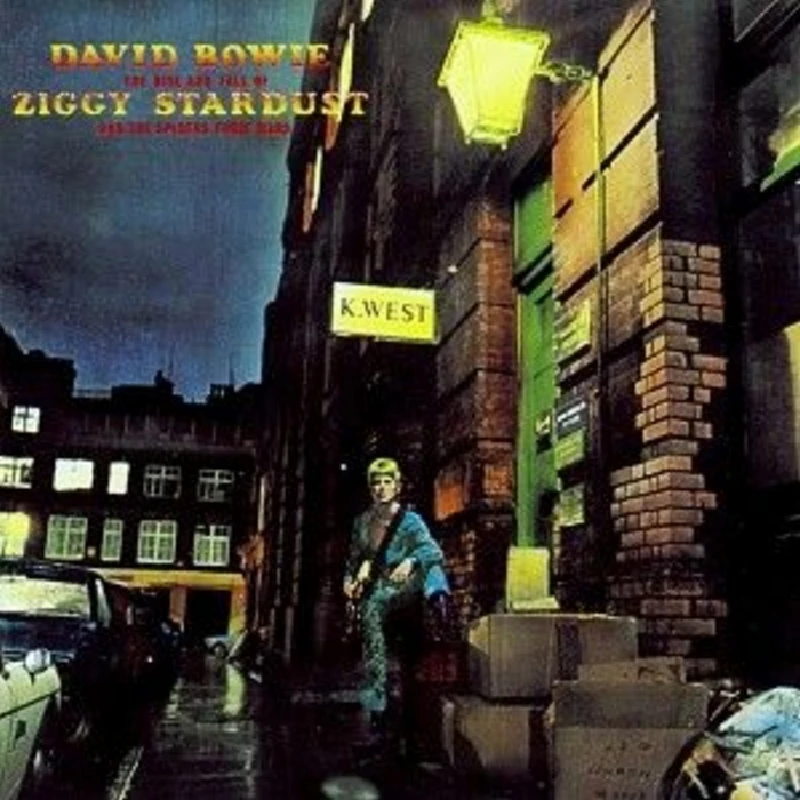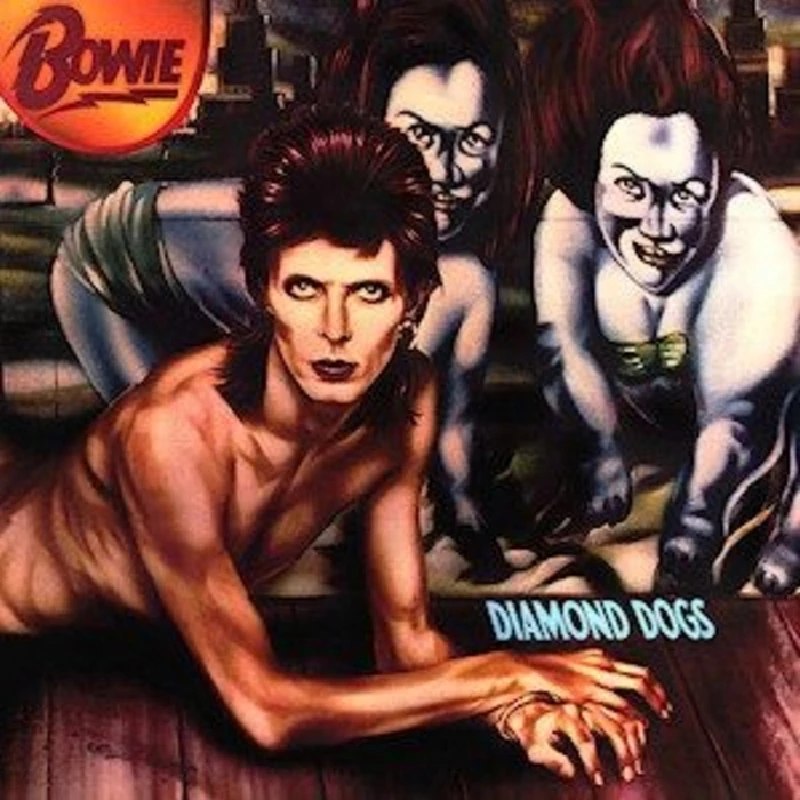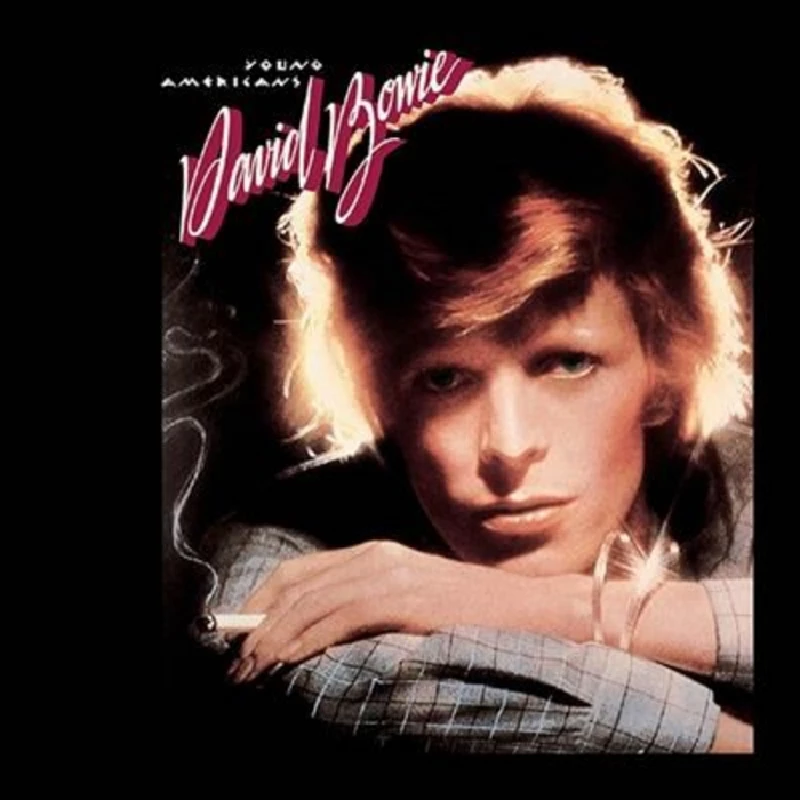 favourite album
---
Toy (2022)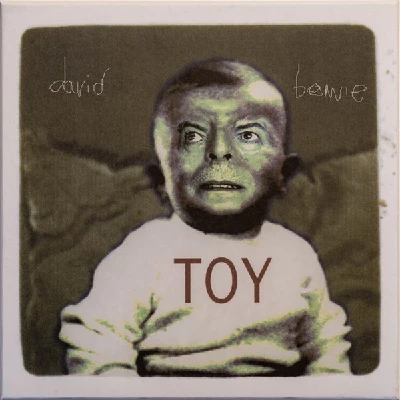 In our Re:View section, in which we look back at albums from the past, Nick Dent-Robinson is excited that David Bowie's 'Toy,' previously soldas part of a box set format will be released in its own right.
Station to Station (2016)
Pennyblackmusic Regular Contributors
---