---
Who
-

The Who Sell Out
published: 9 / 6 / 2021
---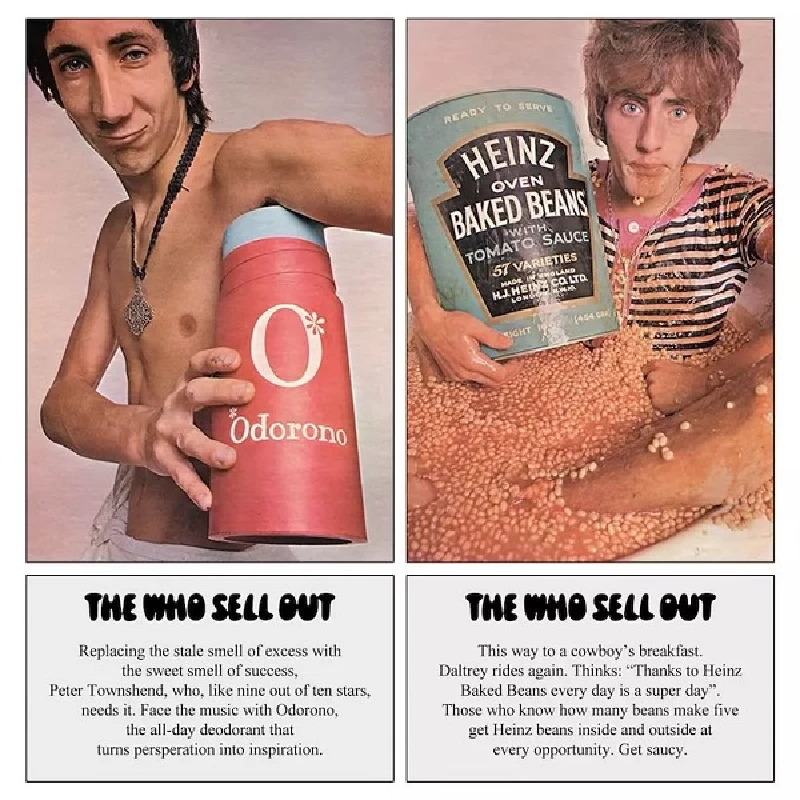 intro
In our 'Re:View' section, in which our writers look at albums from the past, Malcolm Carter finds that The Who's finest album, 1967's 'The Who Sells Out', is given the box set treatment it deserves with five CDs, two vinyl 7 inch singles and a book worth the price of admission alone.
A fading memory still recalls it was a Saturday in mid-December 1967 which found yours truly standing outside either Aerco's or Maxwell's record store in Woking. It had been nearly a full year since I was given The Who's second album, 'A Quick One' as a Christmas present and I was eager to get my hands on their new album especially as it had been promoted as a concept album of sorts, like listening to a programme on my favourite radio station Radio London complete with those wonderful jingles interspersed between the songs. The cover boasted a small sticker 'Free Psychedelic Poster Inside' which eventually hung on my bedroom wall for years. I gazed at that butterfly image so many evenings after school. I can't remember exactly when I thought it was time to take it down but I do know that shortly after my dear mum tidied up my room and, along with my DC Batman and Superman comics, I never set eyes on it again. Hey, I was barely a teen , these things mattered. My album was in mono, it sits proudly on my wall now as its unplayable after years of use on the Dansette. The sticker is still on it but obviously that poster is still missing. No, I'm not bitter… 'The Who Sell Out' has been reissued numerous times over the years. Like all suckers of my generation who regarded (and still do) the album as the best The Who ever released, I've eagerly snapped up all the various CD reissues, or most of them anyway, when truth be told, the 1995 single CD version is still the one to go for. The original 13 track album was boosted by the inclusion of another nine songs from that period which, for the most part, are as good as those chosen for the released album. There were further radio jingles linking the songs which kept in keeping with the original concept of the album. And the actual 13 track album was in stereo! What more could us fans want? There was even a reduced image of that poster in the CD inlay. While later 'deluxe' reissues would combine both the mono and stereo mixes and add even more bonus tracks, really that single 1995 issue was all that was needed. So why shell out almost 100 quid on this 'Super Deluxe Edition'? Apart from the fact it includes that poster of course? Because it's one of the most beautifully and thoughtfully put together box sets this writer has ever laid his hands on. The box includes five CDs, two x 7" 45 rpm singles, nine posters and inserts (photo, club membership cards, car sticker, flyer, programme) and an 80-page hardback book which houses the five CDs and is almost worth the price of the set alone. While previous releases have given some background to the songs this book really does paint the whole picture. There's a new introduction from Pete Townshend, and pieces from Pete Drummond, Richard Evans and Andy Neill to name a few. It's fascinating reading. The 7" singles are a replica UK Track 'I Can See For Miles' (an early mono mix) backed with 'Someone's Coming' and a USA Decca 'Magic Bus (mono mix) coupled with 'Dr. Jekyll & Mr. Hyde'. Both dressed in picture sleeves and because they are pressed like jukebox copies, we even get two centre adaptors included! CD One combines the original 13-track mono album with both sides of the 'Pictures Of Lily' single, the single they hastily cut in support of Mick Jagger and Keith Richards when they went on trial on drug-related charges in 1967, (The Last Time / Under My Thumb), single mixes of 'I Can See For Miles' and 'Mary Anne With The Shaky Hand' (US mix). John Entwistle's 'Someone's Coming', a Roger Daltrey co-write, 'Early Morning Cold Taxi', both of which should have been on the original album, as they would have fitted in seamlessly. That's not all, as there are even more jingles, and alternative versions of 'Tattoo' and 'Rael'. CD Two has the original album in stereo and another batch of bonus tracks, this time in stereo. While after many years of listening to the album in mono these particular ears actually prefer the stereo mixes. As a general rule mono mixes, especially of The Who's early singles sound punchier, but the detail revealed in Jon Astley's remasters in stereo really do add extra dimensions to the songs. Whether this latest version is actually an improvement from earlier Astley remasters is difficult to tell, as the initial job he did was excellent anyway. This far down the line when so many are listening through computers it's doubtful they'd notice any major sonic improvement. But these ageing ears suggest that even the mono mix has never sounded better. This CD also features Keith Moon's 'Girl's Eyes' unfairly dismissed through the years, it's not one of The Who's greatest songs but far from the 'slight' description given in the otherwise excellent notes in the accompanying book. CD Three is labelled 'Studio Sessions 1967/1968' and is exactly that. Twenty-eight tracks of alternate takes including studio chat. Maybe it's just for fans but hearing that chat and these alternate versions is fascinating. There are also alternate takes of some of the commercials featured on the original album. CD Four is subtitled 'The Road To Tommy 1968' and consists of tracks the group recorded in the period between 'The Who Sell Out' and the start of recording the album which would become 'Tommy'. This shows in the very first cut, 'Glow Girl', as the song ends with the line "It's a girl, Mrs. Walker it's a girl" a change of gender was just around the corner… This CD also features songs not released at the time, 'Faith In Something Bigger', 'Little Billy's Doing Fine' and 'Melancholia'. All three have since been featured on some of the reissues but hearing them here collected with other works from the same period one wonders why an album made up of these songs has not been produced before. The single 'Dogs' also makes an appearance on this disc in both mono and stereo mixes. Why the single didn't make a bigger impression when released in 1968 is still a mystery. It captured one of Townshend's portraits of Little England perfectly. With two versions of 'Magic Bus' also featured Disc Four is proving to be another reason why the box set is essential. But then CD Five confirms why it's worth the money. 'Pete Townshend's Demos' sounds like it's going to be a set of songs that the hardcore fan will play just once out of curiosity. Not so. The listener really needs to read Townshend's notes while listening to the songs for the first time; they are as fascinating as the songs. '…Sell Out' tracks such as 'Relax' give an insight as to how the songs changed in the time between the demos and the studio versions. Townshend confesses that 'Inside Outside USA' owed a debt to the Beach Boys which was why it was shelved but how cool would it have been to hear a band version, especially given Moon's fixation with the Californian outfit. Townshend's demos of 'I Can See For Miles', 'Sunrise' and 'Pictures Of Lily' and his notes regarding his demos are essential for any Who fan. For those unfamiliar with the original '…Sell Out' album it starts with a Radio London jingle, 'Sparky's Magic Piano' introducing the days of the week, before a siren segues into Speedy Keene's (Thunderclap Newman) 'Armenia City In The Sky' and The Who's most psychedelic album literally licks off. There are those who felt that The Who, along with the Rolling Stones, didn't quite gel with the psychedelic sound; here's the proof that The Who were one of the innovators of that era. Townshend's shrewd observations of life were never better and his second foray into writing a rock opera with 'Rael' was further proof of his songwriting talents. 'The Who Sell Out' stands as simply one of the greatest pop albums of all time. While it should be stuck in 1967 with its connection to pirate radio in the UK it still sounds fresh today. This super deluxe release is not only one of the best box sets so far produced, it features some of the best music from one of the greatest bands the UK has ever produced. It's timeless. And that poster is not leaving the box this time.
Track Listing:-
Band Links:-
https://www.thewho.com/
https://www.facebook.com/thewho
https://twitter.com/TheWho
Play in YouTube:-
Have a Listen:-
Picture Gallery:-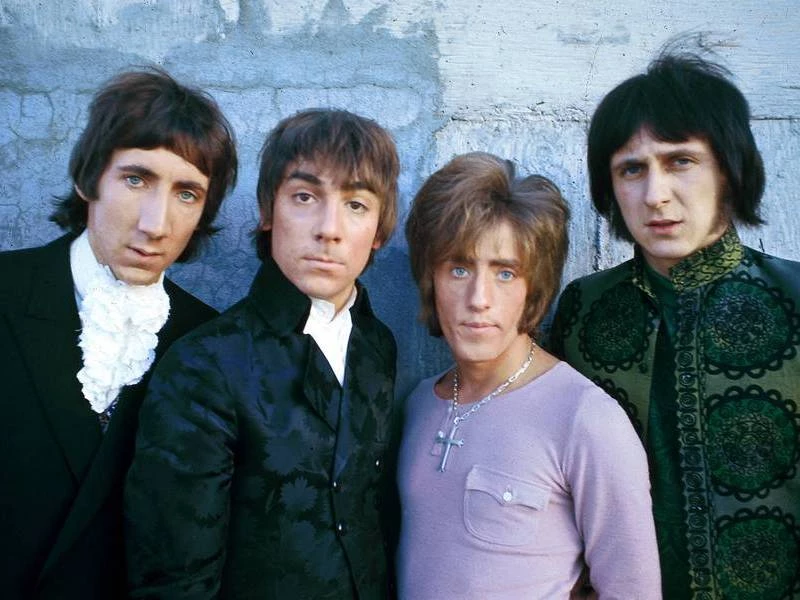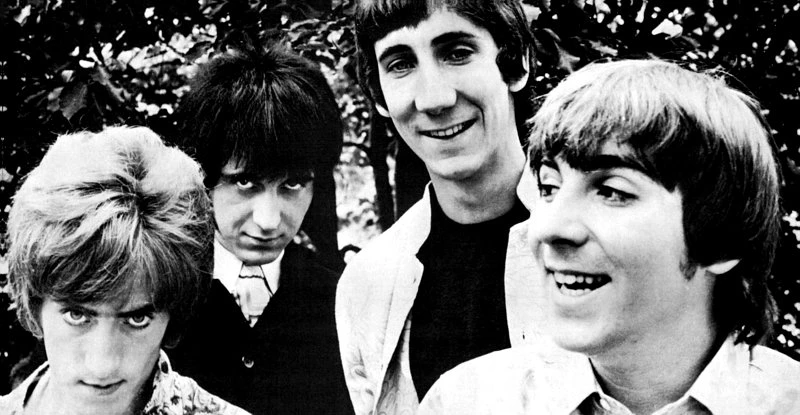 favourite album
---
Live at the Isle of Wight Festival 1970 (2013)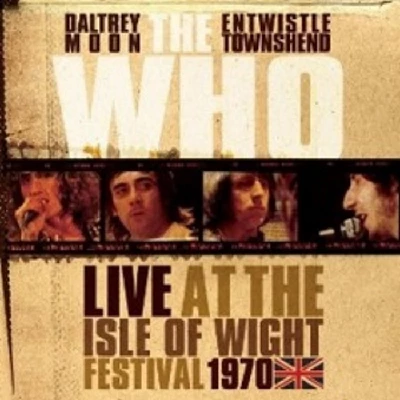 Lisa Torem reflects upon the Who's 'Live at the Isle of Wight Festival 1970' double album, which was originally released in 1996 and has just been reissued in a new CD/DVD edition
photography
---
Photoscapes (2023)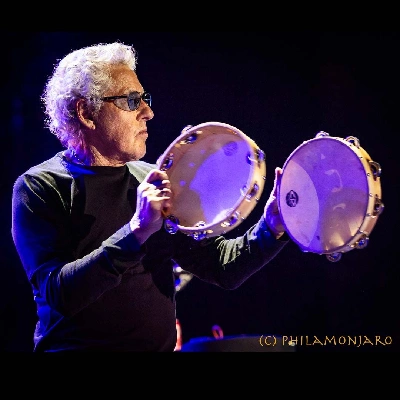 Philamonjaro photographs The Who with the Orquestra Simfònica del Valles at the Palau Sant Jordi in Barcelona.
reviews
---
The Stereo Bonus Tracks (2021)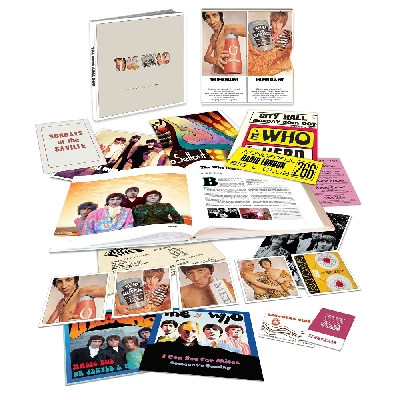 Fantastic digital only EP which provides alternative versions of The Who's 1967 album The Who Sells Out', which is being reissued in an expanded version
Who (2020)
Pennyblackmusic Regular Contributors
---