---
Who
-

Who I Am
published: 6 / 12 / 2012
---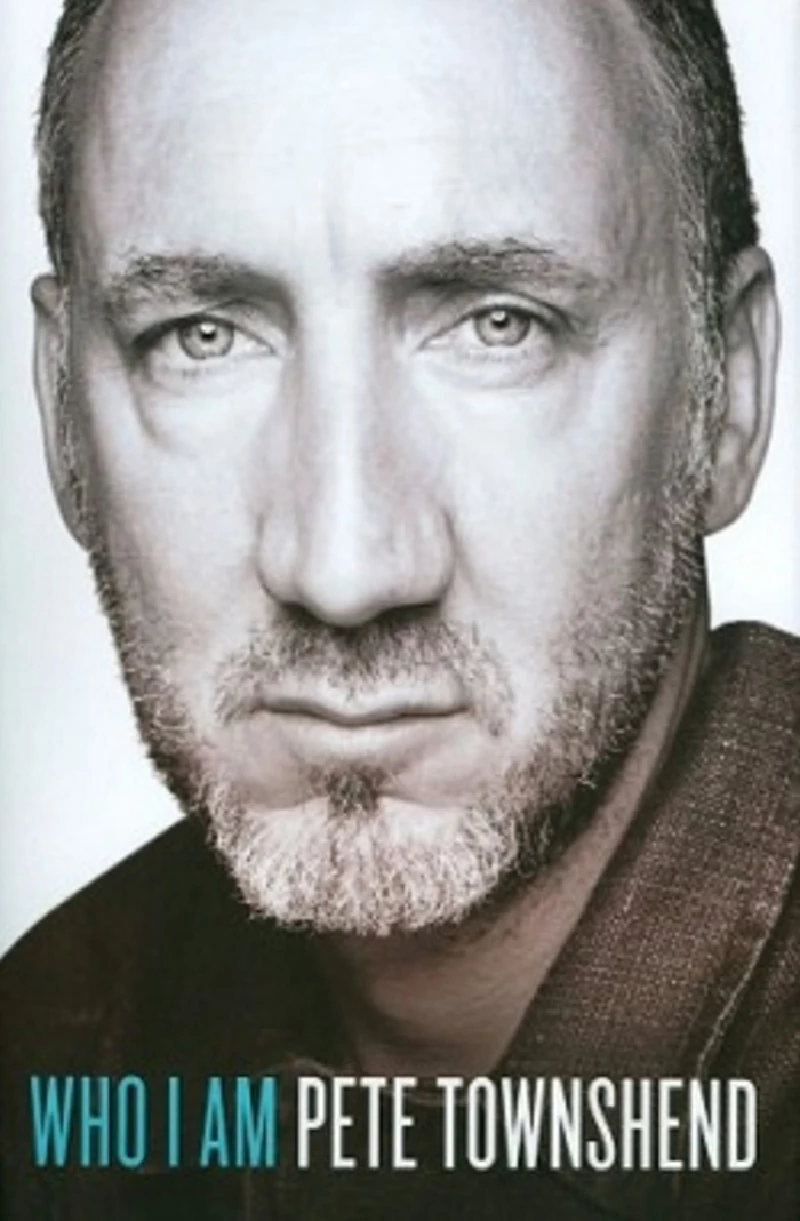 intro
Lisa Torem finds Pete Townshend's new thoughtful autobiography self-aware and compelling
"Everybody else has got a dad who comes home at night. I hope you are not too worn out to come and see us again," Pete Townshend's daughter, Minta, writes to her father while he is touring. The long time lead guitarist/composer of the Who replies, in his autobiography, 'Who I Am'. "The poignancy of her plea punched a hole in the semi-fantasy I was living, but I couldn't stop." Such is the ongoing tension that informs the British composer of more than 100 songs and cutting edge rock operas while with the Who, as he chronicles his life. With impressive humility he chides himself for being a less than perfect father and husband to his first wife, Karen; he graphically depicts his alcohol addiction and the toll it took on his career and provides chilling glimpses of child abuse he underwent while under the care of his grandmother. But Townshend is also quick to pay tribute to the fans that allowed him to experience a life of rock royalty, and because he was a troubled teen, who suffered a postwar identity crisis and economic disparity, he has always been able to pour vivid, visceral imagery and angst into his lyrics and aggressive onstage performance. With Roger Daltrey manning the vocals, Townshend was free to "auto-destruct" electric guitars, engage in "windmilling" his strumming arm and to lankily leap into the downstage heavens. Yet Townshend convincingly shares that ultimately stardom left him unsated and, all too often, unapproachable. When he lands a job after the Who first split up at the prestigious publishing company, Faber and Faber, as editor, where he rubs elbows with the likes of poets like Ted Hughes, he longs to discuss great literature with his colleagues, yet he finds himself pegged as a rock legend and the conversations never evolve. What is most admirable about this lengthy memoir is that Townshend rarely takes the easy way out – rather than gossip about those in the business that torpedoed him, as many in the industry do in their memoirs, he takes full responsibility for his actions and remains open to spiritual advancement. To that end, many passages in the book recall his devotion to spiritual leader, Meher Baba, whose influence was immortalized in 'Baba O'Reilly' and 'Bargain'. But his spiritual leanings were often misunderstood. "All the piss-taking I got from the band about following Mehar Baba made it clear that what couldn't be accommodated in the Who band was my spiritual longing, my increasing concern that I lacked purpose." He wrote after viewing Baba's American home in North Carolina about his unconditional acceptance of his mentor in 'Who are You?' – "How can I measure up to anyone now/After such a love as this…". And Townshend remained sober enough throughout his career to express shame over the dark side of rock, such as when a security guard got stabbed by a fan after he was told the concert was sold out. Still the two-edged sword of fame and pure artistry remained a constant migraine, especially throughout the 1970s. "The attention was challenging, and felt like an honour, and of course I was excited by the thought of creating some new, exciting project, but it was also disquieting and scary. From this point forward, my life was often fraught with the paradox of success and creativity." Townshend transformed the music industry when he composed 'Tommy' about a "deaf, dumb and blind kid," who was a pinball wizard, and in 'Quadrophenia', in which he examined through his protagonist the conflicts that erupted between the British teen mods and rockers. For the latter, his ambiguous song 'I Can't Explain' drew him even closer to his teen audience. In both epics, he took great pains to examine his tortured characters' motivations while enjoying the talents of the spasmodic drummer, Keith Moon, the more sedate but acute bassist, John Entwistle and the incredible ear and interpretations of vocalist Roger Daltrey. Undoubtedly some Who fans may be disappointed that Townshend skims the surface of his relationships with his band mates and doesn't spend more time providing back stories and analysis for many of his greatest hits, yet that information is easily found on internet discographies. What makes this memoir special is that Townshend has spent more time preserving relationships than sabotaging them, and that he bares his soul without fear of our rejection or judgment. Along the way, he offers access to those golden eras, in which many of his peers waded through slippery sand. We discover that he had an astoundingly rich musical background – his father performed with the Squadronaires and his mother was a singer – and he was raised to appreciate many musical forms, which would play well into his future projects. And though he often views himself as an outsider, he refuses to construct a wall between himself and his followers. He "can see for "miles and miles" because he remains hopeful that human beings desire connection. Excess and "lost weekends" are also relayed in great detail without becoming overly gratuitous, as opposed to Keith Richard's 'Life', where the guitarist's drug-addled exploits become laborious. Townshend's comments get to the point and move the story along: "I drank, then I didn't drink, then I drank, then I didn't. It was black and white, on and off, at home or on tour…" In summary, Townshend sets the literary bar high in terms of his own emotional intelligence and that of his reader. Our respect for the man grows after acknowledging that he has made emotional and physical sacrifices to become a legend, becoming partially deaf after surviving the "loudest band on earth," and, of course, along the way he fails at being everything to everyone, but ultimately makes amends to those caught in the crossfire. In essence, 'Who I Am' becomes a spiritual and cultural wake up call for all of us who are brave enough to admit that, after all is said and done, "we ain't seen nothing yet." The photographs that accompany this article were taken by Philamonjaro.
Band Links:-
https://www.thewho.com/
https://www.facebook.com/thewho
https://twitter.com/TheWho
Have a Listen:-
Picture Gallery:-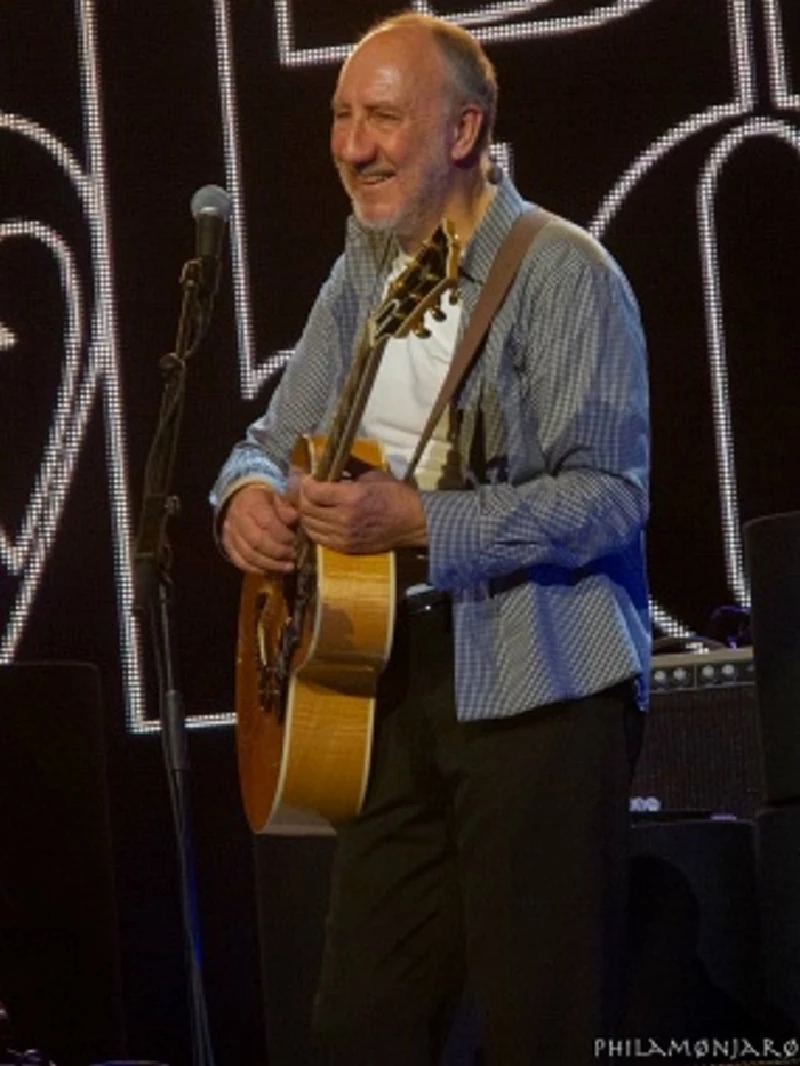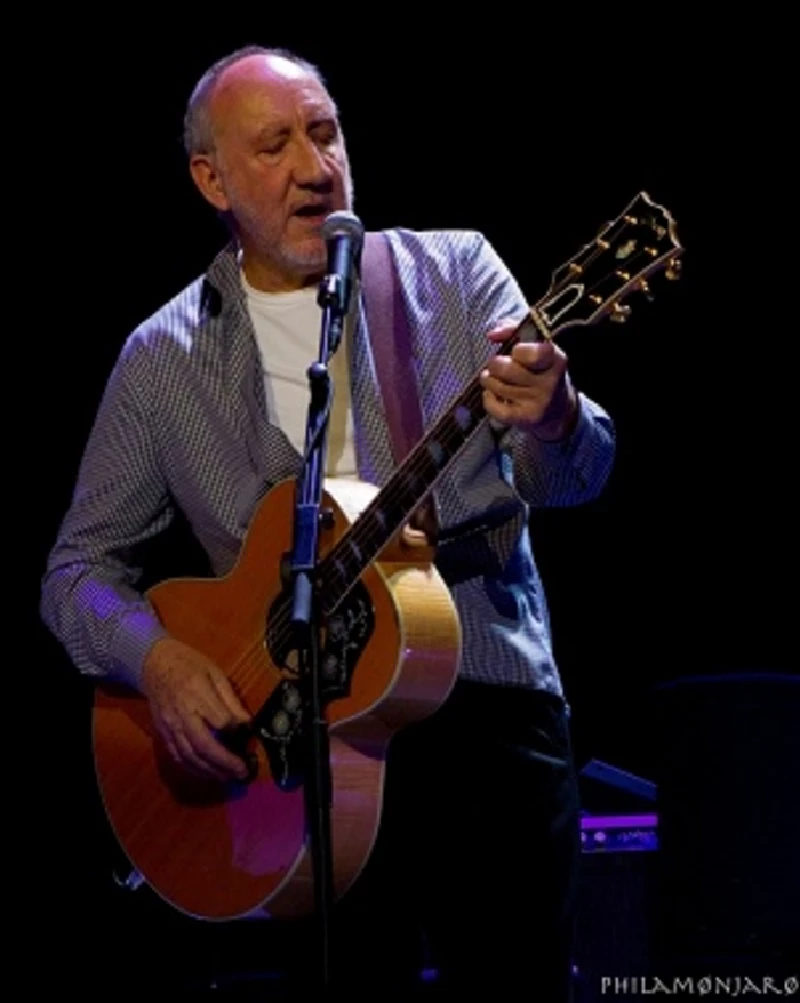 Visitor Comments:-
845

Posted By: Tim, South Wales on 26 Sep 2017
A lot of introspective navel gazing by Pete Townshend. Where are the tales of Keith Moons pranks, salacious tales of exploits with groups and general mayhem? He's not one of the great raconteurs; and yet there must be so many entertaining tales that could have been told. All we get is a tale of doom and gloom. Nevertheless, that's the way it was for Pete. Makes me glad I'm just Joe Normal if this was/is the life of one of the great survivors of the sixties
---
favourite album
---
The Who Sell Out (2021)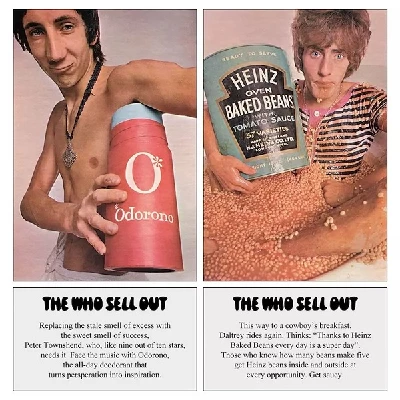 In our 'Re:View' section, in which our writers look at albums from the past, Malcolm Carter finds that The Who's finest album, 1967's 'The Who Sells Out', is given the box set treatment it deserves with five CDs, two vinyl 7 inch singles and a book worth the price of admission alone.
Live at the Isle of Wight Festival 1970 (2013)
photography
---
Photoscapes (2023)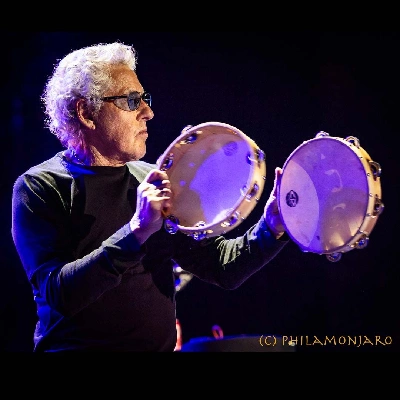 Philamonjaro photographs The Who with the Orquestra Simfònica del Valles at the Palau Sant Jordi in Barcelona.
reviews
---
The Stereo Bonus Tracks (2021)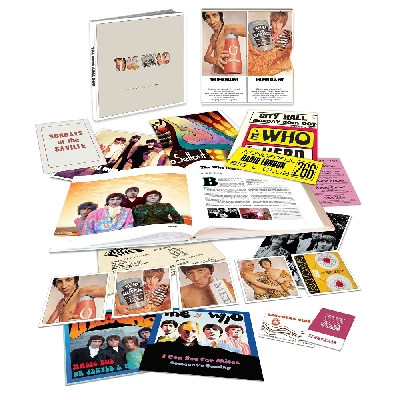 Fantastic digital only EP which provides alternative versions of The Who's 1967 album The Who Sells Out', which is being reissued in an expanded version
Who (2020)
Pennyblackmusic Regular Contributors
---