---
Zz Top
-

Beer Drinkers and Hell Raisers: A ZZ Top Guide
published: 3 / 5 / 2014
---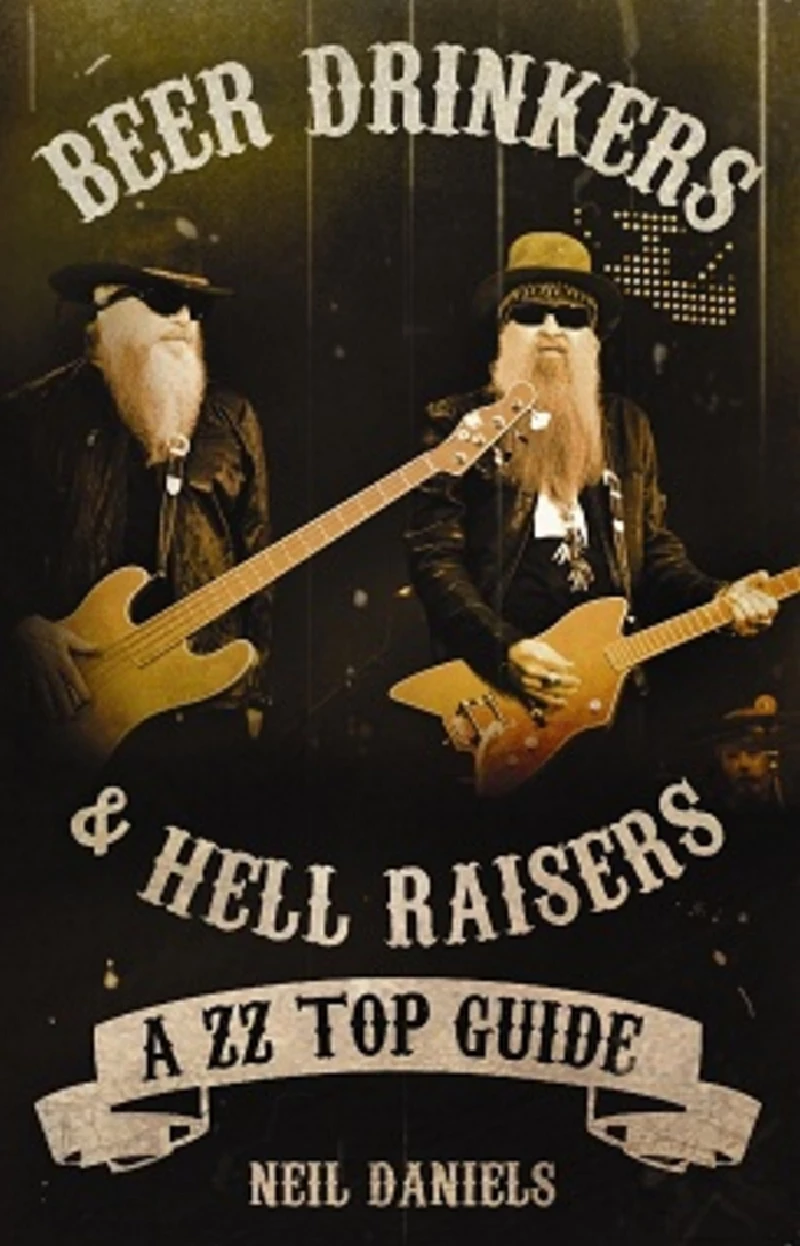 intro
In the first edition of her new book column 'Raging Pages' Lisa Torem examines Neil Daniels' new book on ZZ Top, 'Beer Drinkers and Hell Raiser'
'Raging Pages' is a new Pennyblackmusic column. The purpose is to provide reviews and, hopefully, instigate dialogues about books that tie wholeheartedly into the international music scene by examining an unsung group or musician or a misunderstood or esoteric genre. You may find, as I have, that you really are a metal fan even though the angry bird within didn't fathom (until that book!) that your favourite songs fit that obscure niche. You also may find you have been aching to discover genres, artists or movements which land outside of your comfort zone but you're not willing to tackle the book without some babying. Are you a lazy cuss? No worries. I'll give the book a go first and then you can read between the lines, humour me and even let me know when I went berserk. I'll be the fall guy. Let's face it. In today's times, we often find ourselves entertained but isolated. Go on the tube (or the smarmy American subway!) and notice how many bleary-eyed passengers have their caffeinated eyes plastered on their Smart Phones. Now, do you remember a time when people actually waved across the aisles and smiled? So, with the birth of 'Raging Pages', I hope you will pick up a book or two and discuss it with your favourite musos. Does the music or artist make your blood boil? Or do you still feel a bit lukewarm about the band's live performances even after the author's praises? Our opinions may clash or force us to recalculate, but at least we'll be literary pals for a spell and in a sea of stony faces that sounds like a plus. Rage on! First up, is a new book by the celebrated British author Neil Daniels, of Soundcheck Books www.soundchecks.co.uk You may ask yourself before you read it: Would you shave your furry facial hairs for a million bucks? Would Billy or Dusty? You're going to have to read the book to find out. ********* Author Neil Daniel's recently published book on British band UFO (Soundcheck Books) was a thorough and three-dimensional read, but his new book about Houston's rough-hewn trio, 'Beer Drinkers and Hell Raisers: A ZZ Top Guide', seems to have inspired a more casual approach and it works like a charm. That trio, comprised of Billy Gibbons, Dusty Hill and Frank Beard (the only member of the band without one!) has, amazingly, been together now for forty years, with gazillions of record sales demarcating their place in the blues/rock barrio. Their roots go deep and Daniel's does an excellent job tracing their origins, burrowing through their decades-old commitment to writing and performing distinctive blues/rock riffs, sandpaper vocals and working-class, largely male centric lyrics. Despite their huge and loyal fan base, international appeal and garage-band likeability though, ZZ Top has not exactly been courted by rock writers, so it's definitely time for a seasoned writer like Daniels to man the mantle. The format is logical and easy to follow. Part One begins with an explanation of the larger than life Lone Star culture, the strong Mexican musical influence that continues to stream across the border and a list of other talented Texans who changed the course of popular music. Young Billy Gibbons witnessed the likes of guitarists Jimmy Reed and Lightin' Hopkins before totally blissing out in 1956 whilst eyeing a gyrating Elvis on TV. By fourteen he'd sharpened his chops in the Saints, and by eighteen he had formed the Moving Sidewalks; when Jimi Hendrix heard Billy play in that band he became an instant admirer. Gibbons soon became one of the indispensable backing musicians for Bo Diddley and Chuck Berry and other notable artists. Daniel's walks us though the band's exploratory stages; their second album, 'Rio Grand Mud' was, not surprisingly, far more promising than their debut. By the time they recorded 'Tres Hombres', "the band's first hit album," they had created quite a buzz. "It was like, how come I haven't heard of these guys?" stated Gibbons, to 'Classic Bands'; about the general fan reaction they received when they supported the Stones. Their 1975 studio and live album 'Fandango' featured 'Heard It on the X' and 'Tush'. The former celebrated "pirate radio" and the latter is highly ranked on a VH-1 poll. The rhinestone garb designed by Nudie Cohn, which Gibbons and Hill flaunted, pumped up their live performances but also made some critics wince. Was the bold attention-getting wardrobe and overall obsession with onstage perfection distracting the trio from their musicality? Daniels takes care to challenge the reader on both sides of the pond. Daniels methodically goes album by album to set us straight on the stats, reactions, key points and less-than-stellar managerial and production decisions. The band changes labels and takes breaks. Hill and Gibbons grow biblical chest-length beards that make Santa Claus look like someone out of Central Casting. The trio delves into controversial electronic music. but eventually find their way back to their impassioned roots. They play songs like 'La Grange,' written about a Texan brothel, and get an immediate reaction every time they play live. Because, again, even people who don't know the trio by name, recognise the bruising riffs and surly vocals. Sure, they have a few detractors, but overall they're regular and likeable guys who push boundary after boundary whilst keeping their fan base satisfied. Daniels sandwiches his own impressions, witty interview bytes and impeccable discography entries with a brilliant folksy foreword by Steven Rosen and a giddy, conclusive afterword by Martin Popoff. When the star stuck Rosen whisks Gibbons off in his car so he can take him home and show off his vinyl collection, Gibbon's laid-back personality shines through the crisp dialogues. 'Beer Drinkers and Hell Raisers' is a detailed and animated book, which celebrates the great American band, ZZ Top. Through the eyes and ears of those who admired them (and even those on-the-fence purists), we relive their star-studded moments onstage, on video and in the studio. If there is a band which truly has 'Legs', this is it. Daniels gets an A for every Z.
Band Links:-
http://www.zztop.com/
https://www.facebook.com/ZZTop/
https://twitter.com/zztop
interviews
---
Interview with Chris Page (2002)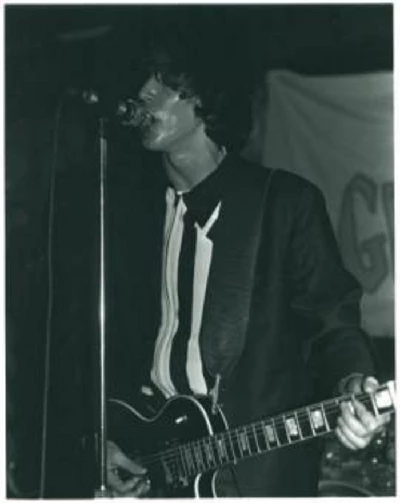 Canadian pop-punk band Stand GT have been playing together for over 15 years Group leader Chris Page talks to Cara Ross about the band's long history, his solo project Glen Nevous Reaction and his ice hockey obsession
favourite album
---
Antenna (2018)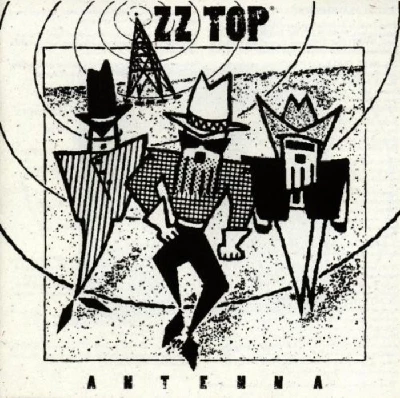 In our 'Re:View' section Adrian Huggins finds Texas band ZZ Top's recently reissued 1994 album 'Antenna' celebrates the best of their exhilarating music and foreshadows the excitement that their upcoming 50th anniversary will bring.
Pennyblackmusic Regular Contributors
---