---
published: 24 / 12 / 2019
---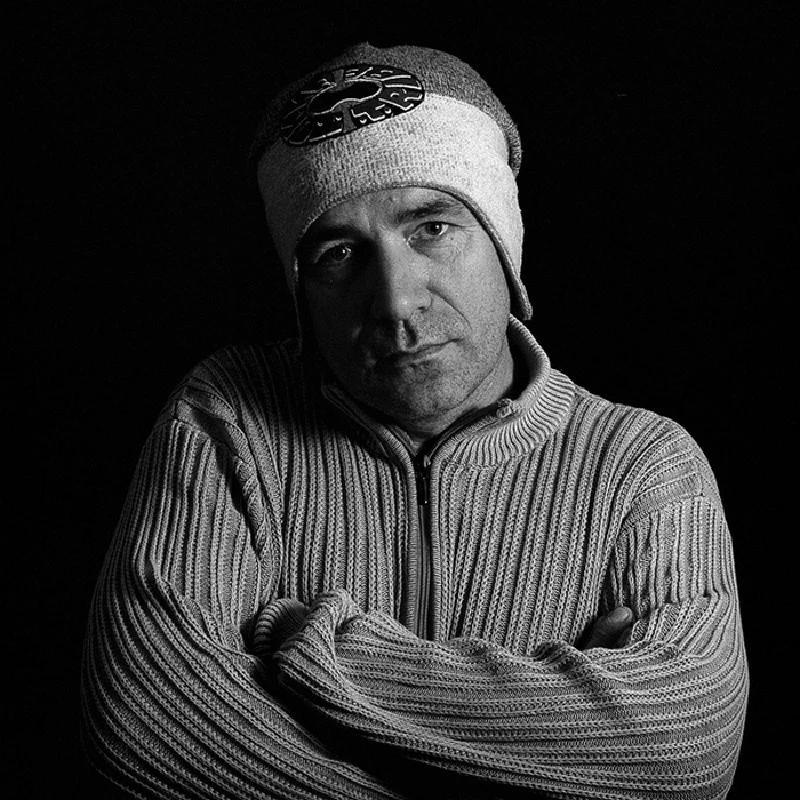 intro
In our sixth interview with him, Simon Rivers, the frontman with the West London alt. rock band the Bitter Springs, talks to John Clarkson about their forthcoming ninth album, 'The Odd Shower'.
Recently described by 'Uncut' as a "Flanagan And Allen take on punk," West London band the Bitter Springs have carved a unique path through indie rock since 1995, merging together elements of folk, vaudeville, country, jazz and new wave. Their frontman and now only original member Simon Rivers, like the great Ray Davies, has the ability to mix pathos and humour with astute human sight, and remains one of Britain's most gifted yet still under-rated singer-songwriters. The Bitter Springs' ninth album 'The Odd Shower' is coming out on the 31st January, and features a line-up of ten players and musicians, including Rivers' fellow postman and Subway Sect frontman Vic Godard on keyboards and the remarkable Kirsten Morrison, who duets with Rivers on the closing track, 'Words of Love'. Originally planned as a vinyl only package and now also being given a CD release, it finds the Bitter Springs in new territory as it is the first of their albums in almost twenty years not to come out on Rivers' own Harvey Records, and is being released instead on John Henderson's fine label Tiny Global Prroductions (The Band of holy Joy, the Nightingales). Vocalist and guitarist Rivers recently started a second band Oldfield Youth Club, which features his wife Kim on bass and vocals and Neil Palmer on drums. Kim and Palmer both played in Last Party Rivers' previous late 80's and early 90's band Last Party and Palmer was in th4e first line-up of the the Bitter Springs. In what is our sixth interview with him, Simon Rivers found time in what must be a very busy schedule to talk to Pennyblackmusic about 'The Odd Shower'. PB: 'The Odd Shower' was originally just going to be released on "very limited vinyl" with a bonus five track CD of rarities. How limited was very limited and why did you decide initially to make the album vinyl only? Why have you since then changed your mind and decided to do a CD version of 'The Odd Shower' as well with the bonus CD as extra tracks? SR: This is the first Springs release that has not been on my own label since 2001's 'Surburban Crimes of Every Happiness' CD, which was released on Guy Sirman's Dishy Recordings. The Idea to make it vinyl was John Henderson's at Tiny Global. I had all the songs finished and John said he'd like to make it a vinyl release. I got in a bit of a panic as to which songs to leave off, as there was a limit to the number of tracks per side to enable the best sound quality, but when John suggested a bonus cd with the extra tracks I came round to the idea. I don't usually work to the time strictures that a vinyl record necessitates. Saying that I've just read Paul Hanley's book 'Have a Bleedin Guess' on the making of The Fall's 'Hex Enduction Hour' and that has thirty minutes on each side. They say the audio quality suffers but I'm not that fussed myself as long as the songs are good. I did tell John Henderson not to make too many LPs as I didn't think there would be a great demand, as I said if I was releasing it on my label Harvey Records I would have put everything on one or two CDs including the 'Love Rat/Less than Love' single. Initially it was very hard for me to even listen to someone else telling me how I should do a Springs release, let alone let them have the final decision, but I thought, just this once, let's see how it goes. Neither of us thought it would be as popular as it is, so therefore Tiny Global decided a CD version was a good idea. PB: Why did you sign to Tiny Global Productions for this release? SR: I had been hearing good things about Tiny Global from Johny Brown of Band of Holy Joy, and the fact that the Nightingales and The Blue Orchids were on their roster also helped to convinced me and that, along with speaking to John Henderson via e mail and telephone, made my mind up. Also I think it's been very unusual for Band of Holy Joy or the Nightingales to have more than one release on the same label, which they both have had with Tiny Global so that seemed like a good omen. PB: The title track on 'The Odd Shower' appears halfway through the second side of the vinyl. It is about concerned, loving parents realising about their offspring that they are inevitably going to be largely "a ray of sunshine" but also "the odd shower". It could also serve as a metaphor for the album which is about the counterbalance between the joys and tribulations of life, or even the Bitter Springs themselves, who have gone their own way for the last nearly twenty-five years. Was that intended? SR: You have missed one. The cover shot for the album is me in the mirror of a blue lit hotel shower. That song is specifically about me, my wife Kim and our son Charle), and it's true, as the lyrics say, that Van Gogh did briefly live in Isleworth a hundred years before punk would explode. As for the Springs themselves it's definitely been more rain than sunshine, and I think I've said before, it's the support of people like yourselves at PennyBlack and John Henderson, coupled with my skewed sense of purpose and determination that keep the Springs at it and the releases (slowly) coming ! You could have a very productive rice field out of the Bitter Springs (more rain than sunshine). PB: You had a stable line-up for a long time with Andy Deevey (bass), Paul McGrath (drums), Paul 'Wizard' Baker (keyboards), Phil Martin (violin) and Nick Brown (guitar) playing in the Bitter Springs in some case for over fifteen years, but they have all now left the band amicably except for Paul McGrath. The group now features Mark Humphrey on bass and Vic Godard on keyboards. 'The Odd Shower' was begun in 2016 and finished earlier this year and features both line-ups. Why did you decide to record it piece meal and do you see this album as also being about the changing of the guard? SR: There were no real conscious decisions on the line-up, except Wizard did not want to be in a band anymore, but I managed to get him to play some of the parts he already had for some songs before he left, He's now doing lights for theatre …So that's why Vic Godard stepped in as he had been enjoying dabbling with his keyboard at home so he was up for it. I'd been doing the same for him now and again. Phil Martin had moved to Whitby but he's still available for recording. He plays some great violin on the LP, I think. Nick Brown is always ready to help out with some guitar when I need him. Andy Deevey has his own band and he'd joined to help out for a while. Now Mark Humphrey is permanent on the bass with me, Vic and Paul on drums, but I think all the members will play with the springs again at some point. It is hard to maintain an unsuccessful group, people get other priorities than the band, and then it's not my priority to include them. I think I've said before that After Daniel Ashkenazy (long-term bassist, 1995-2011)left I felt quite isolated within my own band, I'm a lot more settled now but it seemed like it was now just me with this LP, and that's why I put myself on the cover. PB: Your other band Oldfield Youth Club recently released its second single and is working on an album. How do you decide when you are writing a song which material you are going to use with the OYC and which is outlined for the Bitter Springs? SR: That's why I started the OYC with Kim and Neil Palmer. Things had got too slow and tough with the Springs and I wanted to do something immediate. Kim had learned the bass and Neil always wanted to do something together again so it made sense. These two are keen and enjoy doing new songs all the time, and at the moment all my songs go in the Oldfield Youth Club basket as we are working towards the Album. PB: On the subject of Vic Godard, despite fronting the Subway Sect since the 70s, he had never played the keyboards before joining the Bitter Springs and much of his contributions were improvised. He certainly has created some very individual and unique sounds which really benefit the album. You have been friends for many years. Were you concerned initially that you might be taking a huge gamble taking him into the line-up? SR: Vic is not really on much of the LP. As I said, he came in to help finish it off. The pianos and keyboards are done by me, Wizard, Vic and Jon Clayton. Vic came after Wizard left, and he has a similar role to mine in his group, sounding board and utility man. PB: The opening track 'One More Sunset' seems to be about only noticing latterly what is front of you, What inspired that song? SR: I spend a load of time rushing round at work, which has got much worse since we were privatised and relocated five miles further away. Now I'm older, I'm expected to work at the same pace as someone thirty years younger and the song came from staring at pavements all day, and it's me telling myself to "look up, look up, look alive" and try not to miss the world going on around you. Also my dad is now in his 80's and has a form of dementia and, with the benefit of hindsight, I could see this creeping up on him slowly. He told me he'd been nervous to speak in case of getting things wrong, and now I'm 56, going on 57, I'm starting to get a sense of that myself, and the way the country seems to be going, it upsets me, and I often feel isolated, alien even. Maybe that's just part of the aging process, but probably it isn't. Maybe we'll have to do an instrumental LP soon (ha ha), some people might be pleased as I do tend to go on a bit. PB: On 'Girls in F.I.T.S' you describe girls fighting the streets and then list all the towns and cities where that might go on before balancing it out on the second side with 'Men Behaving Badly'. Why did you decide to do that? SR: That song is probably the oldest on the LP and took a long time to get it to sound like I heard it in my head. It was inspired partly by a comment an artist friend Simon Gray in Wales, had said, and also an article about a woman using a stiletto shoe in a street fight. I made it into a sort of cartoon-like tale, but that is just a defence mechanism as I am sickened by violence of any kind. I googled videos of girls fighting because I wanted some angry female voices for the backing track, but it was so horrible I felt rather shit afterwards, so I didn't use any. As for 'Men Behaving Badly', it is kind of like a brother song to the 'Girls in F.I.T.S.'. It would have been called 'Men Breaking Down' but I enjoyed calling a song on our last LP after a sitcom from my childhood ('Some Mothers Do 'Ave 'Em'), so I changed it to 'Men Behaving Badly'. Both titles make sense in regards to the subject matter. I'd like to do a whole album one day using titles of films and TV shows already familiar to a lot of people. PB: You share vocals on the last track 'Words of Love' with Kirsten Morrison. Who is she and where did you find her? She is extraordinary. SR: I first heard Kirsten when I did a solo show at Brentford's Watermans Art Centre with Holy Joy. She was singing with them that day, and I thought what an unbelievable voice she had, so I kept her in mind for a time when I could include her in a Springs project. I needed a female counter-voice for the 'Love Rat' single and when I thought 'Words of Love 'would benefit from a women's voice, Kirsten was my first choice. She was happy to do it and she makes the track. PB: What plans do you have for the immediate future? Will you be playing gigs with both Oldfield Youth Club and the Bitter Springs? When will the OYC album come out and will there be another Bitter Springs album in the current new line-up? SR: We are working on the OYC album and we've just recorded 'The Last Straws' to be released on 'Rebel Rousers: The Best of Rebels Volume 1', (a vinyl compilation album) coming out in April 2020, on Raving Pop Blast Records, home to the Total Rejection and Edith Grainger. All proceeds go to Clic Sargent, a support group for youngsters with cancer. OYC are just about to record 'The Glue' and 'Splinters' with Alison Targett on trumpet, which we may release as part of a six track mini CD album with the previous four download tracks we have done included, and also continuing to record for a full album. The Bitter Springs have a few gigs lined up to celebrate this new LP (22nd May at the at the Newcastle Star and Garter and 23rd May at the Westgarth Social Club with the Cravats). Also I have a solo gig (Compose yourselves, a night of song) with myself, Vic Godard, Johny Brown and Helen McCookerybook all doing solo sets, which should be unusual and hopefully good. Also I have been in studio with Vic Godard and Subway Sect, adding some piano, vocals and banjo, to the Subway Sect new album ('Moments Like These'), which is produced by Mick Jones. PB: Thank you. Photos by Gary Chatfield
Band Links:-
http://www.thebittersprings.com/
https://www.facebook.com/TheBitterSprings/
Play in YouTube:-
Picture Gallery:-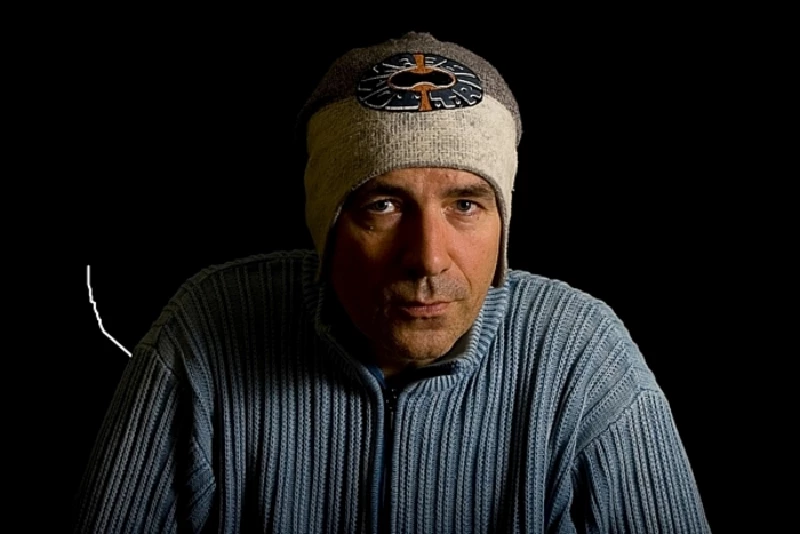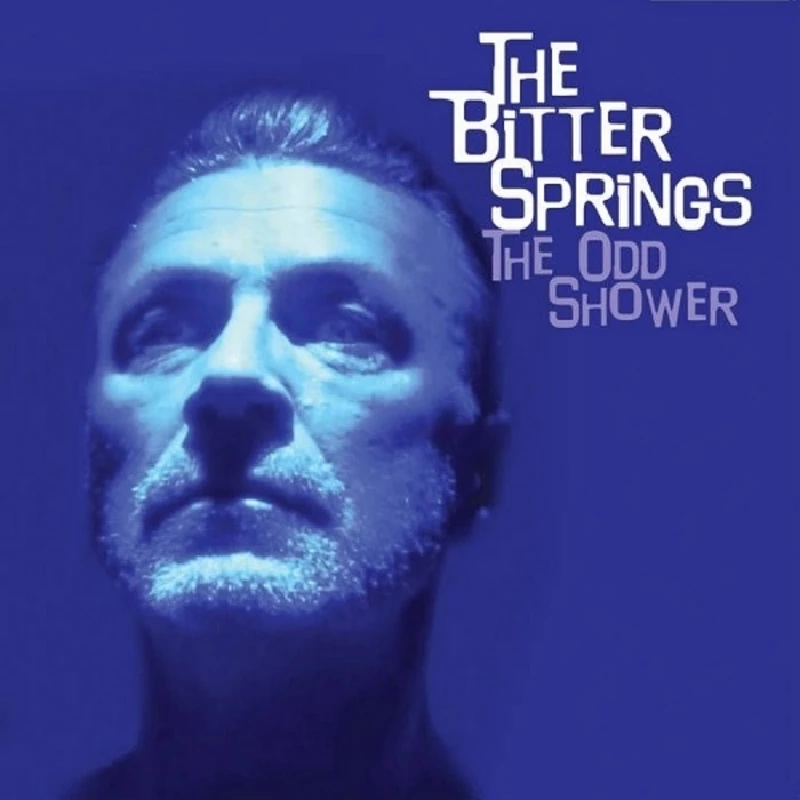 related articles
---
Oldfield Youth Club: Interview (2018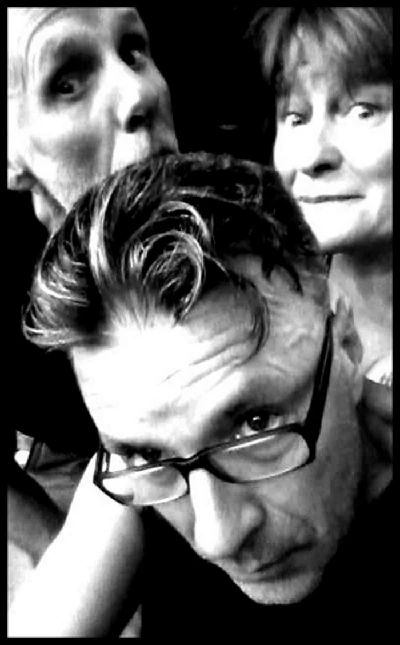 Simon Rivers, the front man with the Bitter Springs, talks to John Clarkson about his decision to form also another band Oldfield Youth Club, and both groups' forthcoming appearance at the Pennyblackmusic 20th Anniversary gig at the Water Rats in London.
Band of Holy Joy: Feature (2015)
Pennyblackmusic Regular Contributors
---