---
Bitter Springs
-

Bull and Gate, London, 7/1/2011
published: 21 / 1 / 2011
---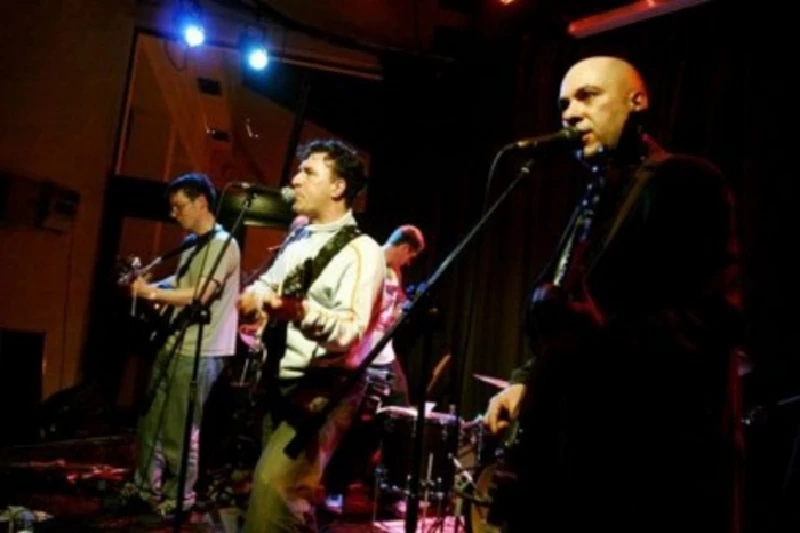 intro
Neil Palmer sees the often under rated Bitter Springs play a shortened, but life affirming set of their unique brand of indie rock at the Bull and Gate in London
Part of the Club Fandango/Fierce Panda anniversary celebrations, tonight's gig sees the Bitter Springs, once again, teamed with headliners, and soul mates, the Band of Holy Joy. It may not be easy to join the cult of the Springs. An indifferent music industry and criminal under exposure have put paid to that, but once your 'in', it seems your in for the long haul. A Bitter Springs gig is almost like a family reunion, albeit a rather large dysfunctional family; one with more than its fair share of embarrassing uncles, drunken mothers, aunties only spoken of in hushed tones, and timid teens that hide in the shadows, unsure if it's safe to show themselves. King Spring Simon, a Rivers wonderful eccentric in the great British tradition, is on first name terms with half his audience, and greets the other half with a knowing look, a wave, or a nod of the head. The band welcome new inductees to the cult, and tonight there's a few, with open hearts, Simon even giving them a brief initiation, secure in the knowledge they'll be seeing their faces again. The Springs aren't just for Christmas, the Springs are for life. To use a footballing analogy, the Bitter Springs look like a squad full of awkward, clumsy Julian Dicks, Razor Ruddocks, and Terry Butchers, but when they play they dazzle like Ronaldos, Zolas or Messis, masters of their chosen vocation. The band, Paul 'The Wizard' Baker (keyboards), Paul 'Mini-Bar' McGrath (drums), Phil 'Effortlessly Cool' Martin (violin), and Nick ' The Tee' Brown (guitar) play with a subtlety and intensity that only comes from a life that's been lived on the outside, looking in, desperately balancing the demands of families and earning a crust with a life-time huddled together in badly lit rooms with no central heating. These guys come together and play not because they want to, but because they have to. Needless to say this band are tighter than a Porsche Carrera's fan belt. Simon and Dan Ashkenazy (bass, founder member, and chief collaborator) were born 'Springs'. Since their early teens they've been making music together, although based on tonight's performance you wouldn't know it, like an overly familiar married couple they barely acknowledge each other, instead relying on the telepathy friends and great bands call upon instinctively. The shortened set is borderline schizophrenic. Mixing four to the floor, powerhouse songs like 'Moving to the City', evoking echoes of the Fall at their peak, with the bluesy, country flecked, almost vaudevillian charm of new songs 'Hounslow Solicitors' and 'Born With an Angry Face'. The stand out moment though is another new song, at least to these ears, 'Cruel Britannia'. This song is so well observed it's as if Simon has stolen our own secrets, the ones kept locked away from public consumption, and transcribed them. It's the observational element to Rivers' songs that makes them so unique. Blessed, or cursed depending on your point of view, with an empathy for life's less fortunates, the downtrodden or simple fuck ups, Rivers' can become his listeners unwilling sage. A role that probably unsettles him as much as his listener's realization unsettles them. In-between songs Simon talks about old, new and forthcoming albums, sometimes confusing himself, and us, with exactly which came first. In-fact he speaks for so long, using up the limited set time in the process and forcing the promoter to cut proceedings short, you could believe the next album is a humorous spoken word affair. Come to think of it, that's not a bad idea. Take note the Springs. Ending with the crowd-pleasing 'And Even Now', their last release, and 'TV Tears' the latest single, the Springs bring the gathered disciples of Springdom to their feet. Mothers dance emphatically, and the menfolk helplessly grin from ear to ear. A fitting reaction to yet another triumphant night for the cult of the Springs. Join us for one day we will be many, and led by Rivers, together we can rid this world of pop banality for good.
Band Links:-
http://www.thebittersprings.com/
https://www.facebook.com/TheBitterSprings/
Picture Gallery:-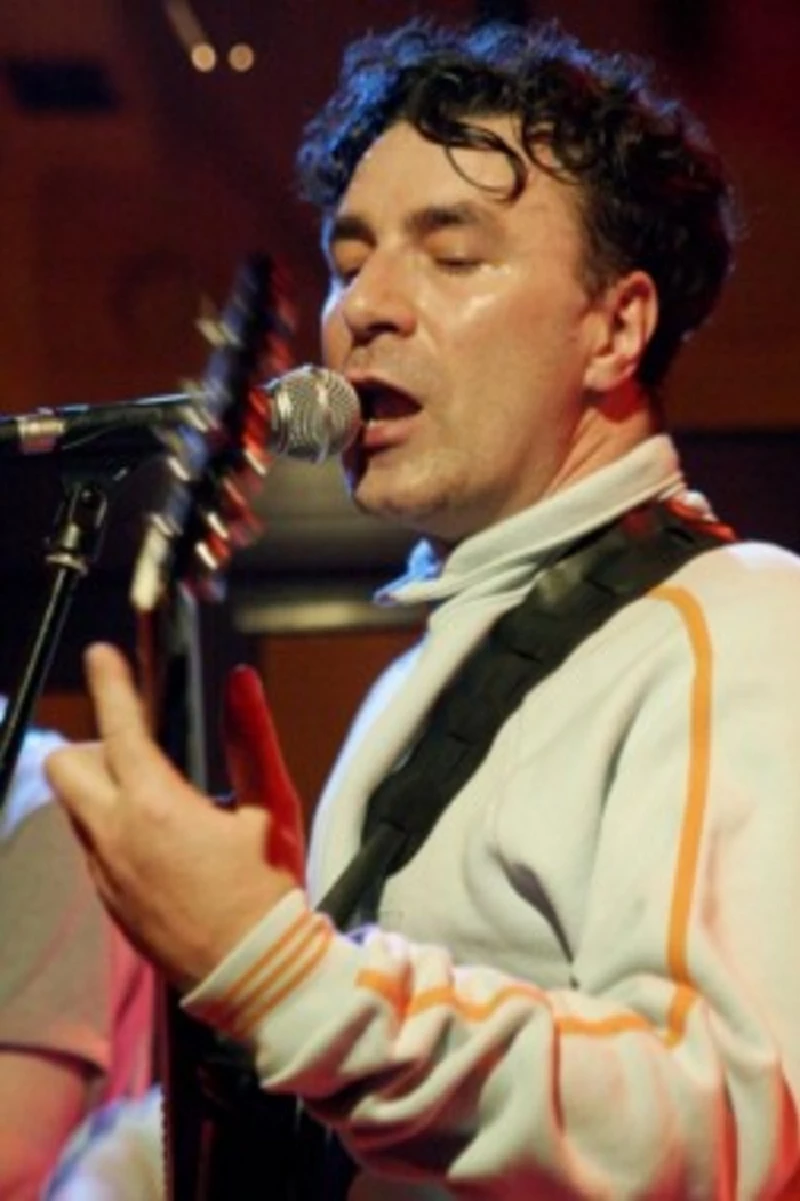 live reviews
---
12 Bar Club, London, 1/5/2007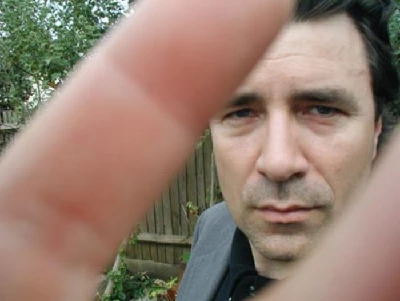 After more than 25 years of making music, Bitter Springs front man Simon Rivers recently played his first ever solo gig as the support act to the Band of the Holy Joy. Neil Palmer watches him play a brief, but stunning set liable to move even the heaviest of hearts
related articles
---
Oldfield Youth Club: Interview (2018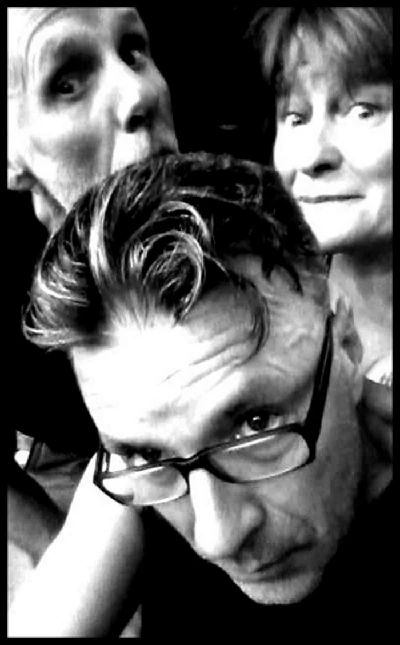 Simon Rivers, the front man with the Bitter Springs, talks to John Clarkson about his decision to form also another band Oldfield Youth Club, and both groups' forthcoming appearance at the Pennyblackmusic 20th Anniversary gig at the Water Rats in London.
Band of Holy Joy: Feature (2015)
Pennyblackmusic Regular Contributors
---